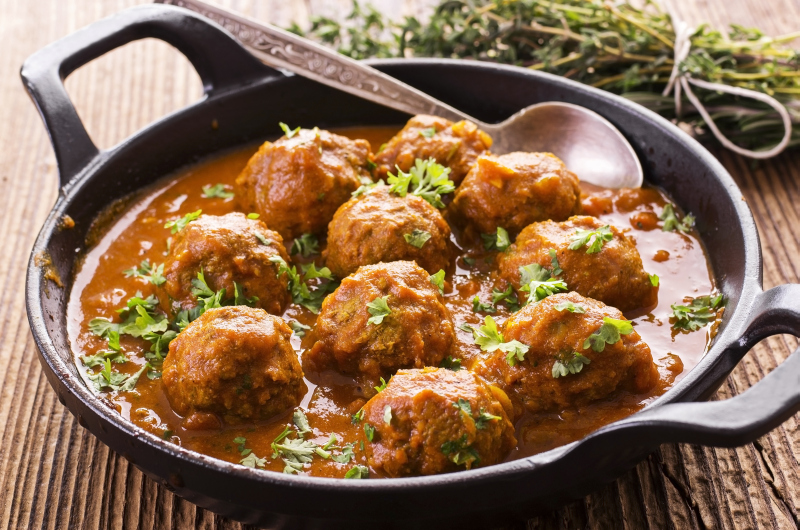 Looking for recipes for grass fed ground beef? Scroll to the bottom of this page!
For those of you wondering what makes Alderspring's organic grass fed ground beef different from your average supermarket grind, here are a few key differences:
1. Flavor! In 2007, Forbes called Alderspring's grass fed ground beef "quite possibly the best hamburger meat you will ever taste." It's because of the wild landscape our beeves live on, and we believe that it is even better now, because since then, we've been passionately tweaking our protocol. It's no wonder Bulletproof's Dave Asprey termed Glenn a "beefhacker."
2. No additives. We add no flavorings, water, or fat to our grass fed ground beef. The fatty ground is simply beef that was not fat-trimmed, or we use fat from that SAME beef that we trimmed while cutting other steaks and roasts.
3. No cooler funk. Because of our short dry age period, no mycoorganisms or the toxins they produce on the beef can occur. These create off flavors and a "gameyness" that is also hard on your own gut flora.
4. One beef. The grass fed ground beef you get in a pound package of Alderspring comes from ONE animal. One lot number is on it, traceable to ONE premium, young Alderspring steer. The who, when, and where are all known. The average lb of beef in the US can contain hundreds of individual beeves. No traceability there.
5. Pasture fat. The fat component of our grass fed ground beef is generated by our beeves during a 100% pasture raised life. The orange tint to it tells of the carotenoids present from green-grass origins not to mention the myriad of other healthy nutritive components that concentrate in that fat.
Side note on fat: we're the only (that we know of!) grass fed beef purveyor that offers a diverse selection of fat levels in your grind. Want a nice juicy burger? Order our "fattier" ground beef (it's about 80% lean), or for extra flavor and moisture, our "magnum fatty" (about 75% lean). If you want less fat content, order regular ground beef or ground chuck (each around 85% lean), and for extra lean, our ground round (about 90% lean and our favorite option for pasta and a nice clean sauce). See our ground beef options here.
6. Handcrafted. This is the only word we could come up with to describe the fact that we have worked hard on refining many things about this ground beef from aging to fat content to make it the best it can be. It feeds our family almost daily; as a result, we sample it always. That is why it continues to improve and makes the best ground out there even better.
7. No cull cows. Our grass fed ground is made of tips and steak ends from the same premium young beeves that you see on the steak page. No tough, ill flavored or toxin-concentrating ground fat or muscle here.
Want to order our grass fed organic ground beef online? Click below to shop the Alderspring store and select from our ranch direct beef selection!
Scroll on down for recipes!
Latest Grass Fed Ground Beef Recipes from the Ranch!
Ground beef. It is the foundation for so many great recipes. It's incredibly affordable, tasty, and simple to prepare in a variety of dishes. However, it's easy to fall into a rut…