Want to share this post or follow us?
Beef liver is incredibly nourishing. It is the most nutrient dense organ meat, surpassing many fruits and vegetables in vitamin and mineral content. Liver is also very affordable, even when sourced from grass-fed and finished beef animals. Unfortunately, the taste and texture can be very pronounced (and not in a good way!) when improperly prepared, giving the organ cut a poor reputation and deterring many cooks from experimenting with it in the kitchen. However, the following recipes give you easily implemented instructions, ingredients, and guidelines to transform the liver in your freezer into a delicious and nutritious meal.
---
This beef liver recipe comes from Sonia at The Healthy Foodie. She confesses that she was not a huge fan of liver in the past, but that was before she discovered a few extra steps to properly prepare and cook the underappreciated organ meat. In this recipe, she describes how to successfully cook liver with excellent taste and texture. She also introduces an unexpected ingredient that takes the final dish to another level: beautiful seasonal peaches. Between the subtle sweetness of peaches, the richness of caramelized onions, and a little zip of ginger, this recipe is a must-try!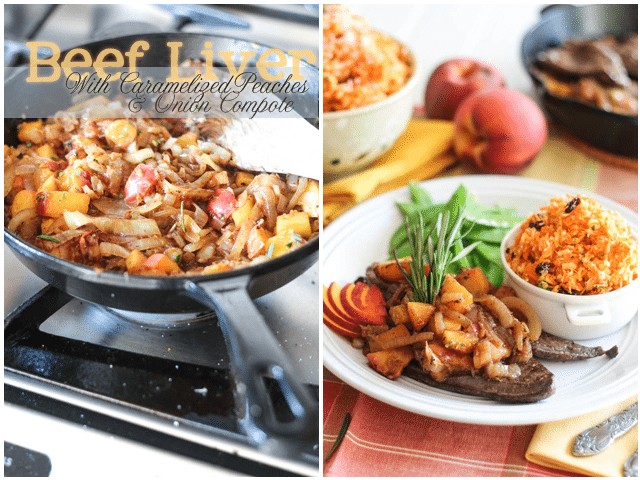 ---
Anya at Prepare & Nourish brings you this nourishing liver pâté. This dish is a delicacy in many cultures, but it is also so flavorful and rich in nutrients. The author recommends trying chicken livers if you're just beginning to experiment with liver in your own diet, but beef liver can certainly be used as well. To achieve the smooth texture of a good pâté, the author advocates for a quality food processor. Caramelized onions and the richness of butter, paired with spices, moderates the strong flavor of liver.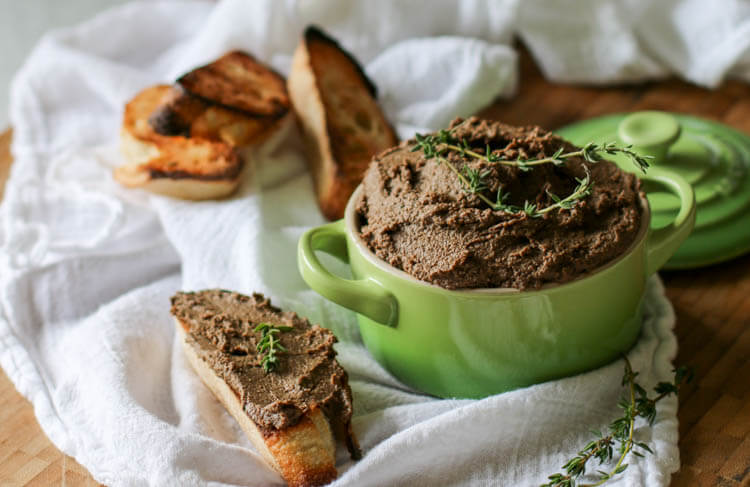 ---
Here is another incredibly delicious recipe from Sonia at The Healthy Foodie. She again describes her tried-and-true methods for properly cooking beef liver. Then she provides this stunning recipe, transforming the cut into something special with the earthy sweetness of dried figs, caramelized onion compote, and crisp smoky bacon. If you just can't quite get behind the idea of introducing liver into your diet, take a look at this recipe!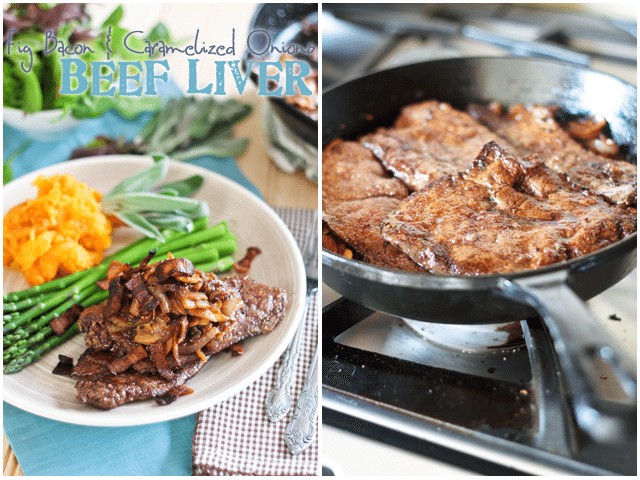 ---
This rustic recipe comes from Sophie at A Squirrel in the Kitchen, passed down to her from her own grandmother. Beef liver is pan-fried in olive oil (can also use butter for non-AIP), along with garlic and fresh rosemary. The author suggests serving over crisp sliced apples and bitter arugula for a bright contrast against the rich flavor of the meat.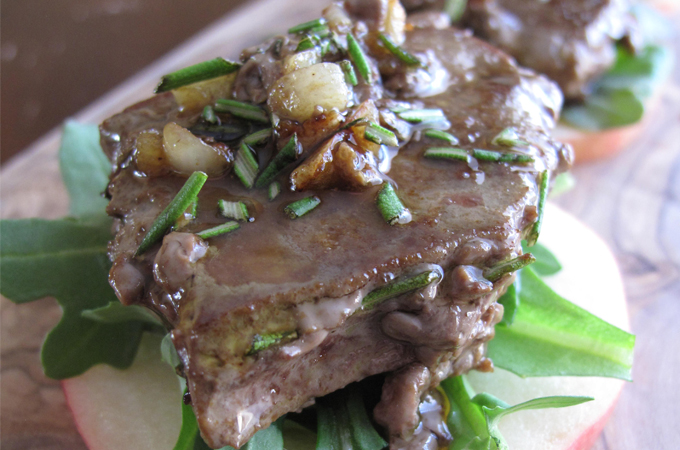 ---
This easy beef (or pork) liver recipe from Edi and Thomas at SunCakeMom is meant to be simple and nourishing. The authors moderate the strong flavor of liver by pairing the beef with caramelized onions, a bright and tangy tomato puree, and a hint of paprika. They also provide excellent step-by-step instructions to properly cook your liver to a perfect level of doneness.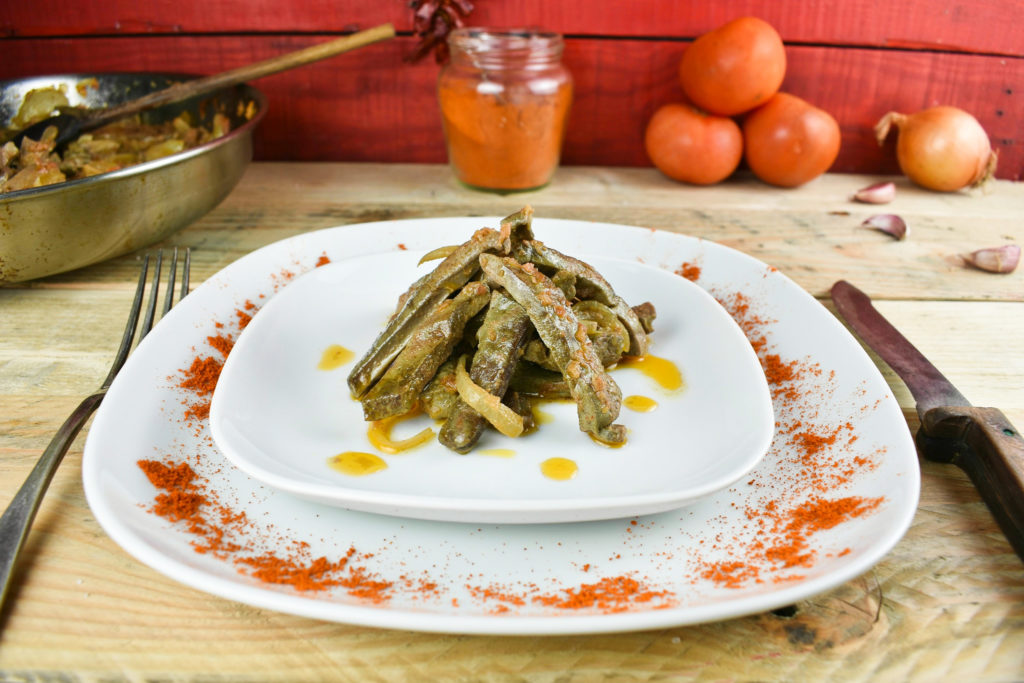 ---
This unique recipe is brought to you by Jessica at Primal Edge Health. Ground or thinly sliced high quality liver is simply dehydrated, resulting in a tasty gluten and grain free carnivore-friendly chip that is so much more nourishing than a plain old potato variety! These chips are a great way to introduce young children to liver; the author says that her kids love them!
---
This traditional recipe comes from Valeria at Beets and Bones. She recommends sourcing fresh liver for milder flavor and tender texture. She pairs liver from pasture-raised animals with caramelized onions and sour cream. A bracing hit of pickle juice and mustard powder elevates this delicious recipe.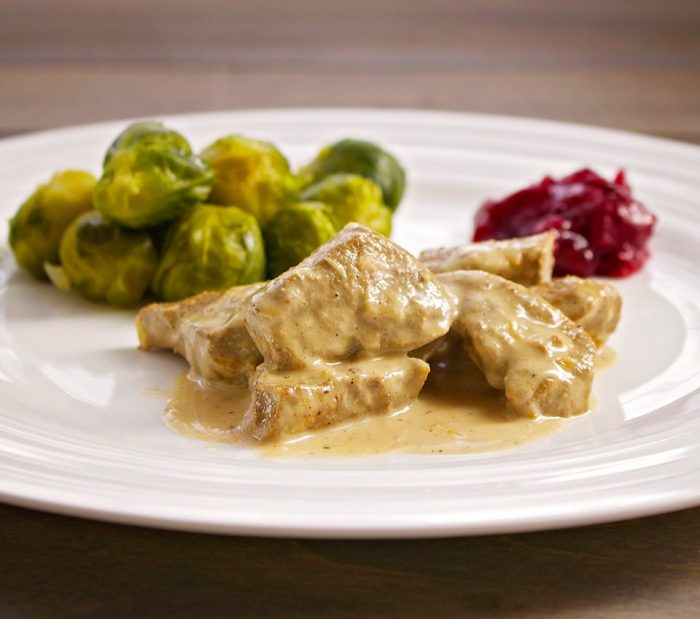 ---
Beef liver and onions is a classic pairing, but this recipe from Barbara at The Gluten Free Homestead elevates a staple dish with a special ingredient: bacon! The author recommends using high quality grass fed (and organic, if possible) liver in this recipe and she pairs it with addictive caramelized onions and perfectly crispy bacon. This gluten-free, paleo, and keto friendly recipe is sure to appeal even to those unsure about eating liver!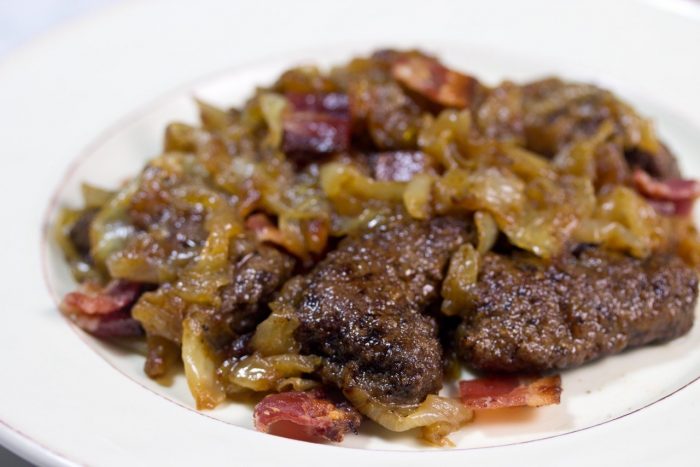 ---
Thank you for checking out this recipe roundup! We hope you got some great beef liver recipe ideas to try in your own kitchen this week. Wanting to add other highly nutritious organ meats to your diet? Take a look at this recipe roundup for 6 tasty beef heart recipes! And comment below with your ideas for future roundups!
Want to share this post or follow us?