Growing 100% grass fed and finished, certified organic beef on our family ranch in the wild and remote mountains of Idaho.
Passionate producers of Wild Wellness: connecting your health with wild landscapes through exceptional organic grass fed beef for over 23 years.
.
.
No More Faceless Farmer: How Alderspring Works
1: We Raise Wild Protein on Our Family Ranch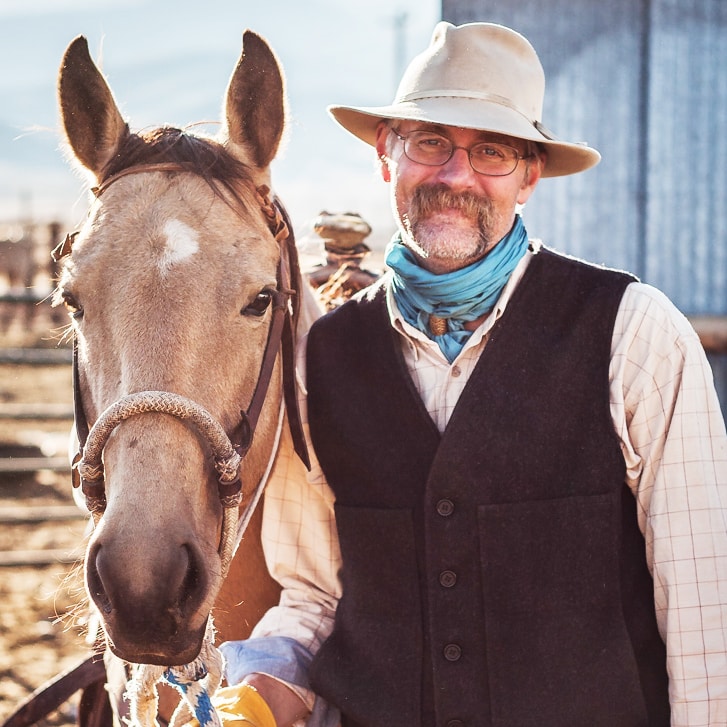 We're Glenn and Caryl Elzinga, and with our seven daughters and a few great crew members, we raise your beef right here on our wild Idaho pastures. With over 23 years of selling great beef, we deliver outstanding taste, quality, and wellness every single time.
3: We Deliver to Your Door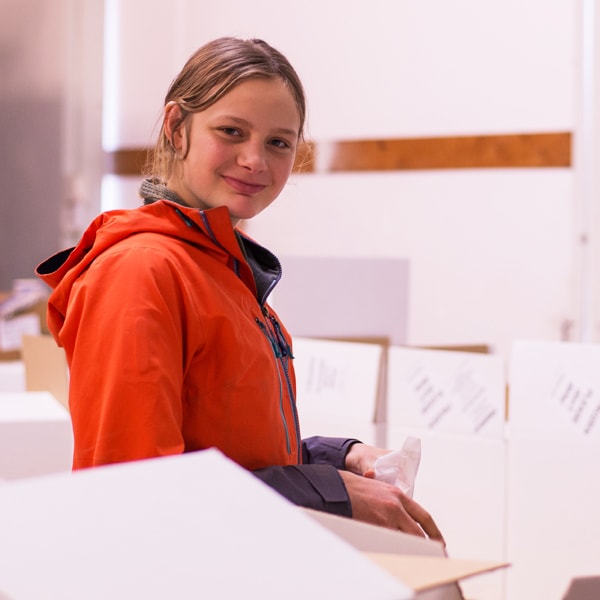 Our family packages your order, and Glenn checks every single cut for package integrity and quality. With dry ice to keep the beef cold, it arrives frozen on your doorstep!
4: You Cook Great Meals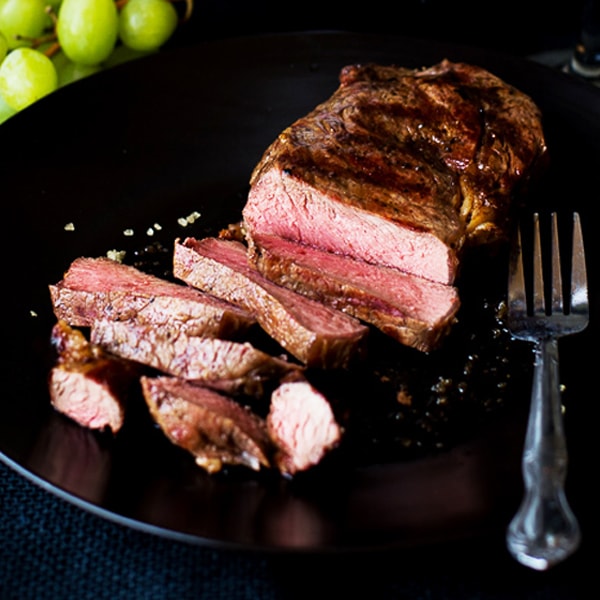 Great beef doesn't need complicated techniques or spices, and with our tried and tested beef recipes, you can cook even the most uncommon cuts with confidence and ease.

Food Writer Ian Brown, when tasting our ribeye just after a Japanese wagyu: "The wagyu, however rich, was as good a steak as I have ever eaten. But the grass fed rib-eye is a revelation…The Idaho steak has the middle, the robustness of the wagyu, but without the fattiness; it also tastes, unmistakably, like beef…The complexity of the grass fed steak becomes greater, not less, with each chew."
-The Globe and Mail, 2010
Celebrated author Mark Schatzker traveled the world looking for the best beef. He found it at Alderspring Ranch.
-Steak: One Man's Quest for the World's Tastiest Piece of Beef
Become an Alderspring insider and subscribe to our newsletter for $10.00 off your first order. You'll get weekly coupons and discounts, recipes, cooking tips, and Glenn's stories from the ranch (many of our readers' favorite part)!
Inherding: Alderspring's Sustainable Approach to Grass Fed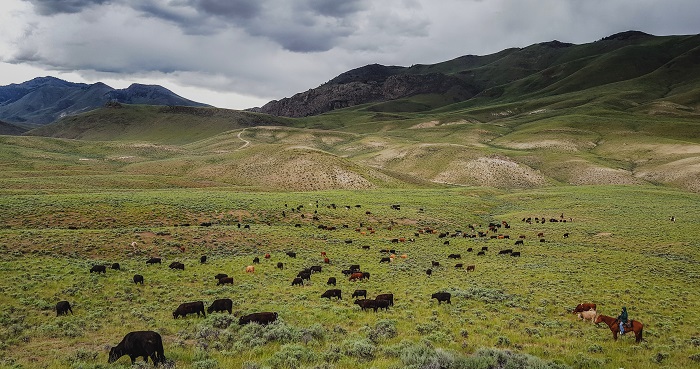 At Alderspring, we are pioneering a new approach we call "Inherding." With inherding, we graze our cattle over 48,000 unfenced acres of mountain range. The cattle graze a diversity of wild Idaho plants, resulting in beef that is both exceptional tasting and incredibly nutrient-dense. We live with the cows in high mountain cow camps, herding them during the day and bedding them down at night. This enables us to monitor where the cattle are at all times and avoid sensitive areas such as endangered species habitats while returning the ecosystem to what it was when bison roamed these mountains. Click here to learn more about inherding! 

What Makes Alderspring Different?
What Others Say About Alderspring Organic Grass Fed Beef
"Dear Glenn and Caryl,
My package arrived in great shape still frozen solid! The beef looks wonderful. Thank you so much for what you do and your kind treatment of the animals. It means a great deal to my family and myself."
– Sherri, AZ
"I would highly recommend this to anyone in the market for healthy, amazing, humane beef! My family is beyond thankful for Alderspring, and we could never imagine eating any beef other than yours! Oh, your customer service has always been outstanding as well!!!"
– Jenelle, CA.
Our Mission
Our mission is to provide the best-tasting, purest protein money can buy. We grow our organic grass fed beef in a pristine high mountain valley on clean water and organic wild pastures. We are passionate about quality, health, and taste.
Meathacker: Cooking Good Meat Right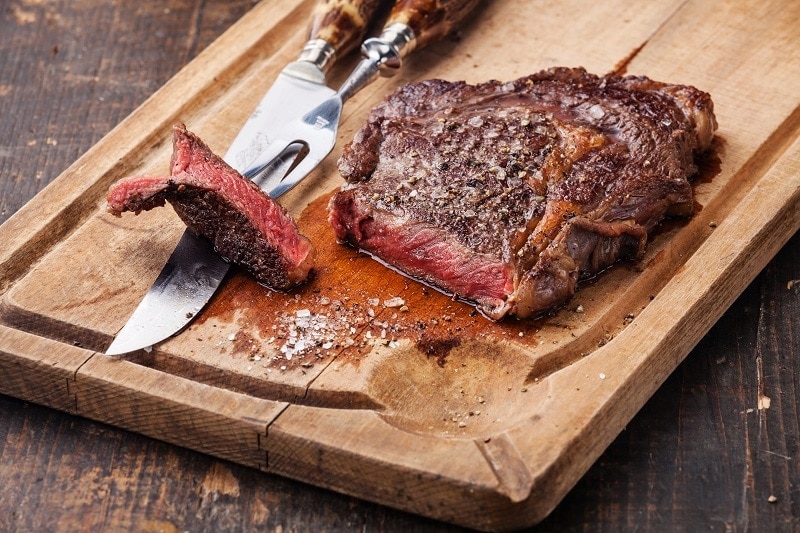 Whole animal use is becoming trendy, but Alderspring has long been committed to using all of the different cuts of beef an animal produces. For us, whole animal use simply represents values of thrift and honoring what the land and animals we steward produce for us. Our Meathacker recipe website has ideas for all cuts and is searchable by dietary preferences if you have food sensitivities.
Organic Beef Matters: The Alderspring Blog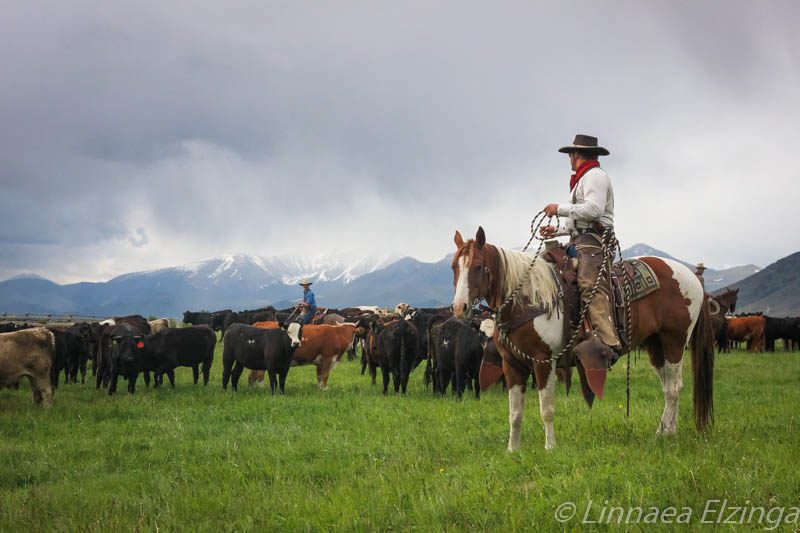 Our Organic Beef Matters blog is the place to get to know us better, to learn about our innovative conservation efforts on our 46,000 acre certified organic wilderness mountain rangeland (the largest contiguous certified organic area in the U.S.), and to learn why we do what we do to bring you the best beef in the world.
Contact Us!
Email: Help@Alderspring.com
Glenn & Caryl Elzinga
7073 Custer Rd
May, ID 83253