London broil is often dismissed as too tough and tasteless. However, the cut can be tender and full of flavor when cooked correctly. When prepared with herbs and spices or a delicious marinade and quickly grilled or pan-fried, these steaks are so tasty. Using one of these great recipes from bloggers and recipe developers around the web, the London broil steaks you've been pushing to the back of your freezer can be transformed into an amazing dinner for you and your family.
---
This dry rubbed pan fried steak recipe by Roni Noone at Green Lite Bites is a wonderfully easy, crowd-pleasing dinner. Cook it up in the skillet, cut against the grain, and serve with a baked potato, corn on the cob and your favorite veggies!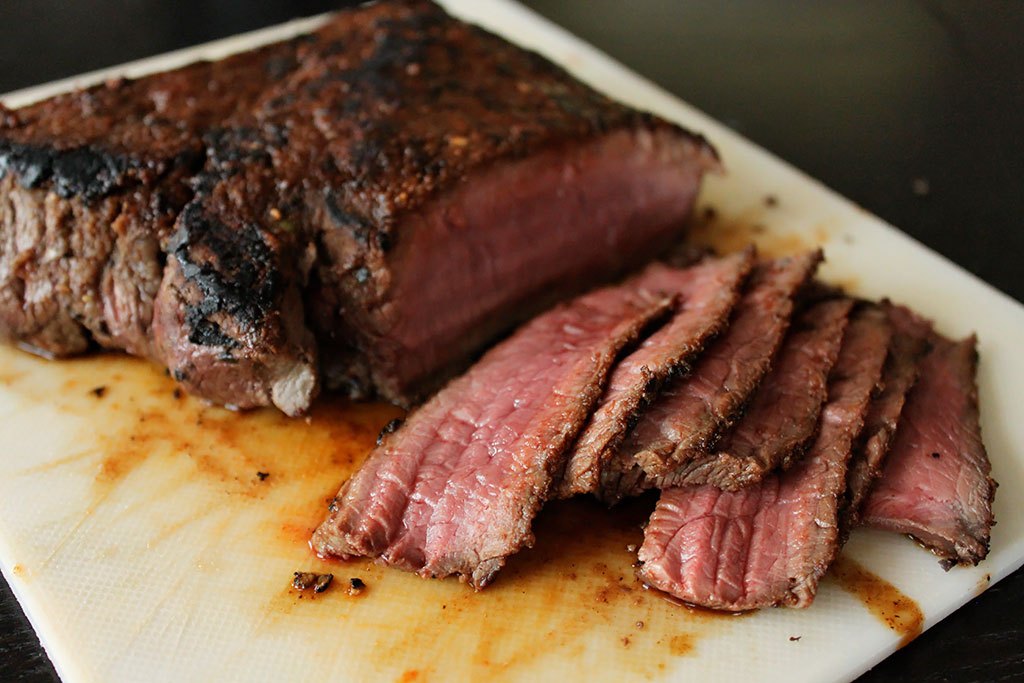 ---
This Mongolian beef recipe made with London broil is from Vanessa at the Cheerful Kitchen. This simple Asian dish is made in the slow cooker and it is an easy weeknight meal that the whole family will love!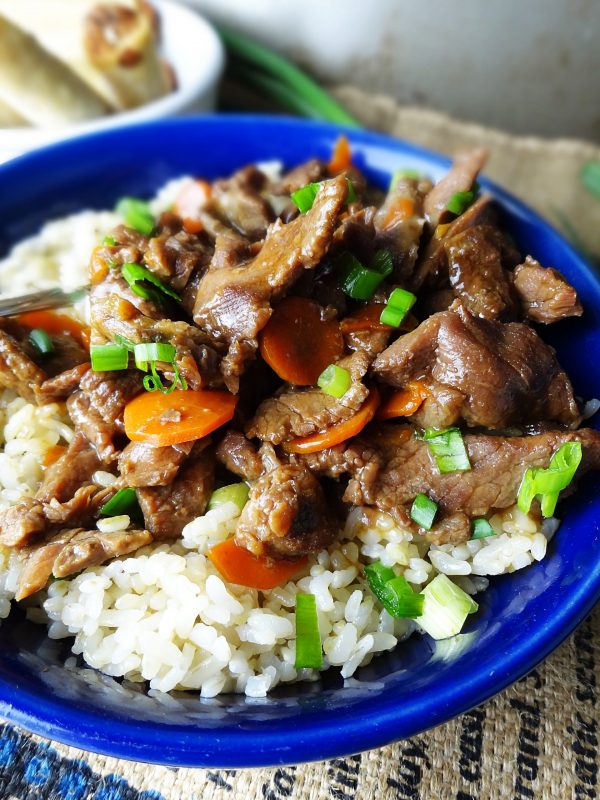 ---
This recipe by Dr. Annissa Slusher and her daughter Harper at Simply So Healthy turns an inexpensive cut of meat into an incredible dinner!  This meat is marinated and infused with notes of dry red wine, rosemary and garlic, then grilled up to juicy, tender perfection and served alongside a salad or grilled veggies.
---
This super simple recipe from Karen Kelly at Seasonal Cravings offers one easy trick to ensure that your London broil is grilled to tender flavorful perfection every single time. She also offers tips on how to get those cross-hatch patterns on your steak!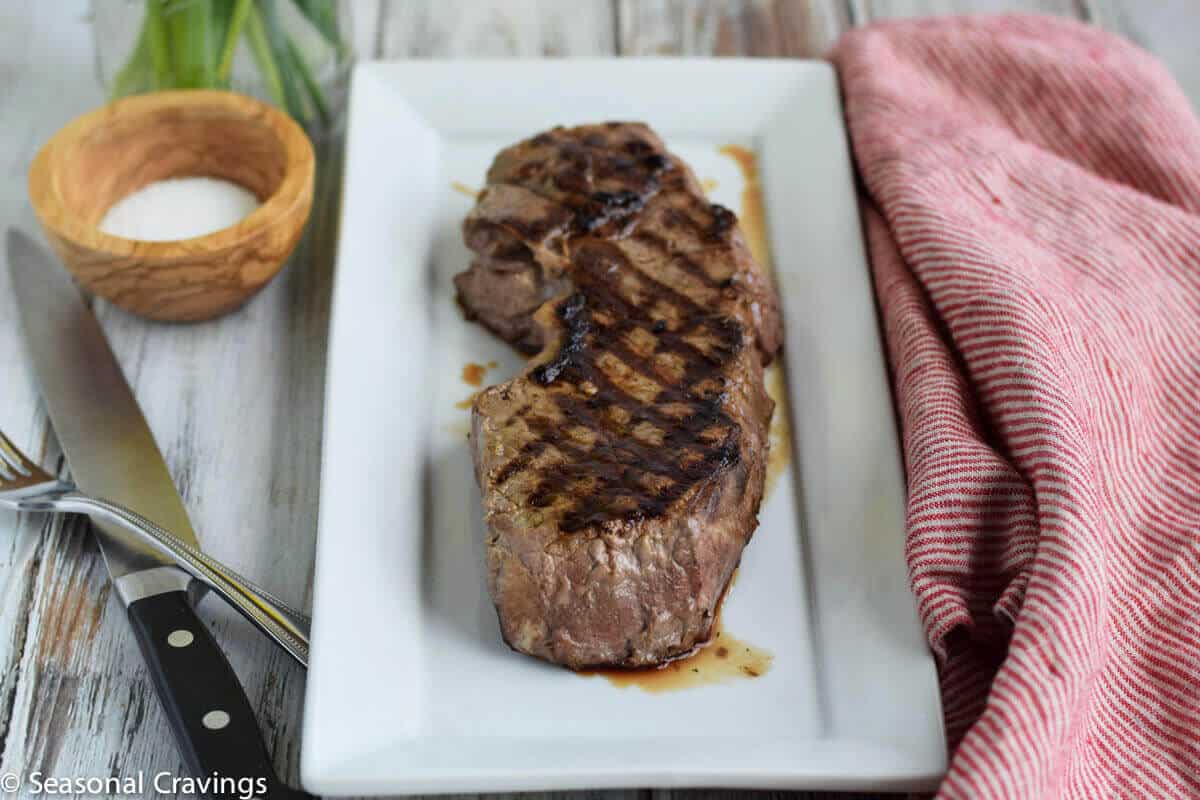 ---
Fire up the BBQ for this easy marinade by Mēgan at Allergy Free Alaska!  This homemade, gluten-free, garlicky marinade is easy to throw together and produces tender, juicy, tasty grilled beef.  This beef can be used in sandwiches, on top of a salad or simply eaten as a main dish with some delicious side items. Be sure to check out the author's awesome side dish suggestions as well.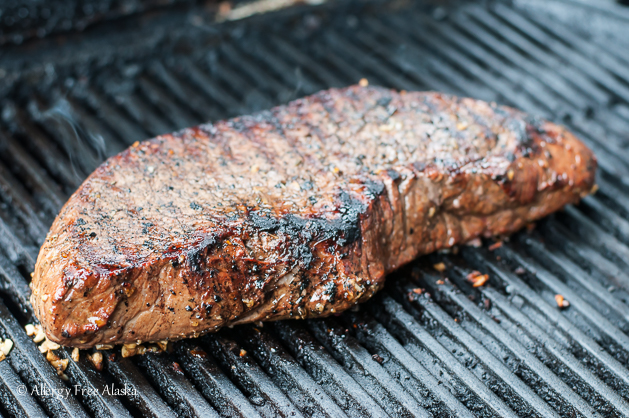 ---
Taryn at Joy Filled Eats had the pleasure of interviewing Devin Alexander (chef of NBC's "The Biggest Loser") for this sweet and spicy dry rub recipe that features freshly ground coffee, oregano, coriander, and salt and pepper. Throw some red, yellow and orange bell peppers with red onion on the grill to compliment the steak and add some beautiful color to the plate.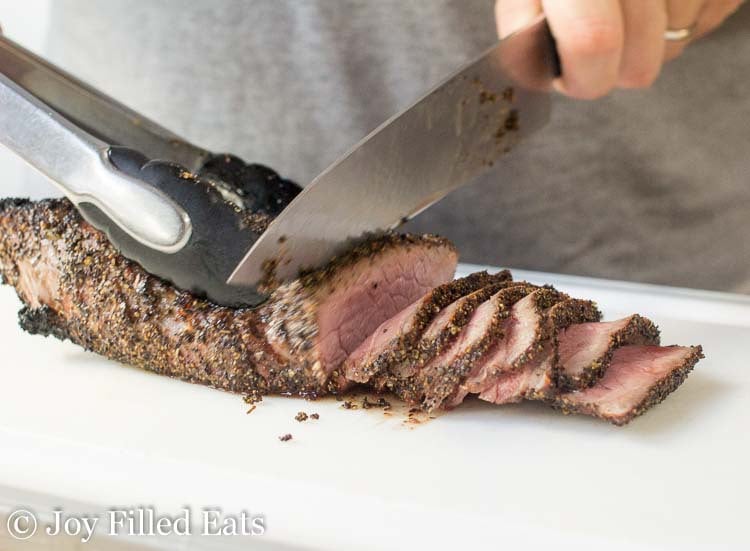 ---
Kristen Chidsey at A Mind "Full" Mom offers step by step instructions for making these wonderful crock pot steak fajitas! You can use London broil or sirloin steak to make this delightful dinner dish. Be sure to check out her homemade taco seasoning recipe as well!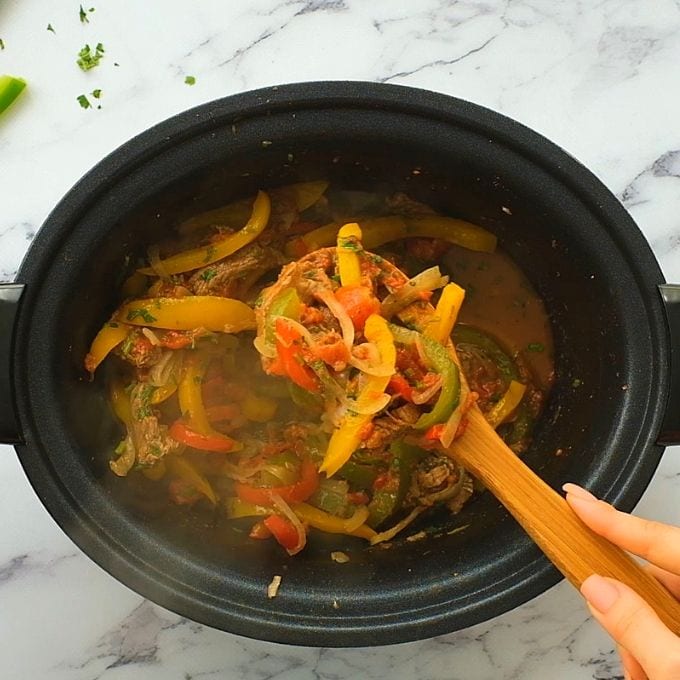 ---
These grilled Italian herb steak pinwheels by Kristina at Kristina Risola: Cannabis Health Coach are a fun way to change up the dinner menu. Be sure to pair these pinwheels with some fresh garden Italian herbs!
---
This marinade by Jacqui at Dishing Delish is a perfect way to add big flavor to your steak!  For a gluten free alternative, simply be sure your soy sauce and Worcestershire sauce are labeled certified gluten free!  Marinate overnight for the best flavor.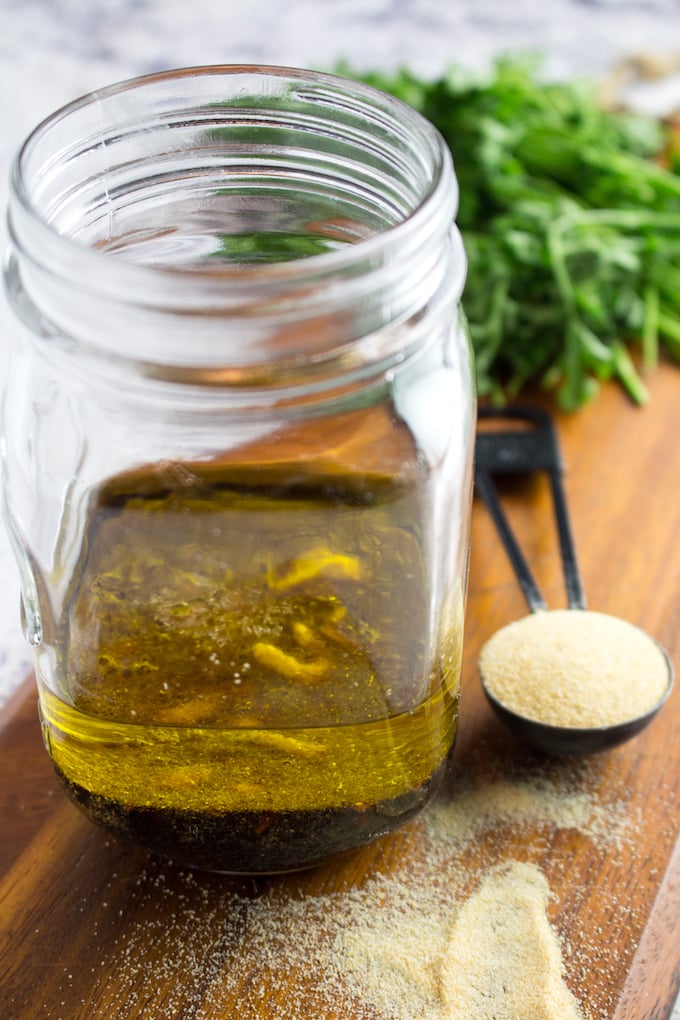 ---
This recipe by Alyssa Brantley at Everyday Maven is great for hectic days. With only a handful of ingredients and virtually no prep time, you can serve up this meat quickly with steamed green beans and a huge side salad!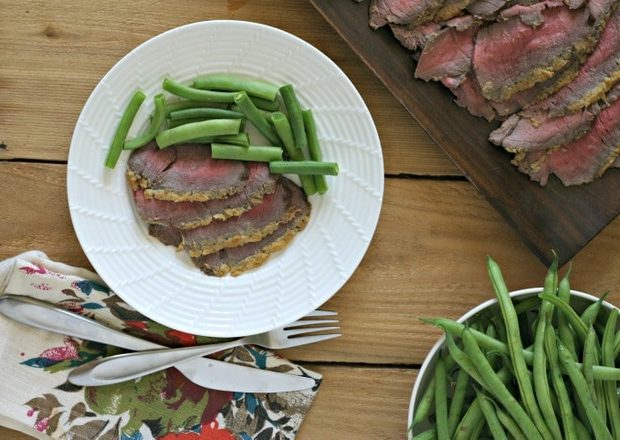 Thanks for checking out this London broil recipe roundup! Looking for even more ways to cook a tender and delicious London broil for dinner? Take a look at this recipe and video for London Broil Steak with Coffee Cocoa Rub. And drop us a comment below with your ideas for future roundups or recipes you would like to see on the blog!