Beef short ribs are relatively affordable and simple to prepare. The cut is delicious braised, cooks up beautifully in an Instant Pot or slow cooker, and can be elevated with the use of seasonings or a BBQ or Asian-style marinade. The following beef short rib recipes are primarily cooked in an Instant Pot and can be paired with various vegetables for a complete nourishing meal on a cool late fall day.
---
These paleo short ribs are braised in 100% pure, tart cherry juice. This recipe, from Julia Mueller at The Roasted Root, turns out tender and flavorful!  Serve the meat on top of mashed sweet potatoes for a comforting meal! This recipe is also slow cooker friendly.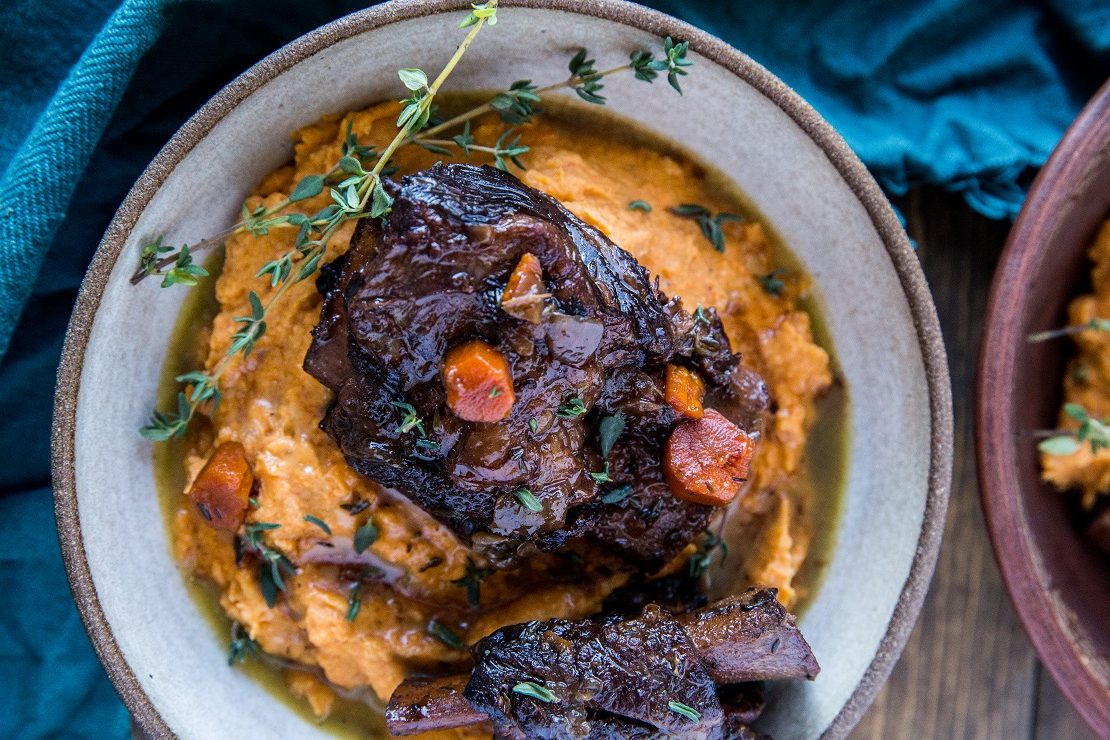 ---
This Vietnamese inspired recipe by Irena Macri at Food Fit for Life is full of fresh ingredients. Oven roasted lemongrass, orange peel, garlic, ginger and onion all blend together for a delicious South East Asian style meal!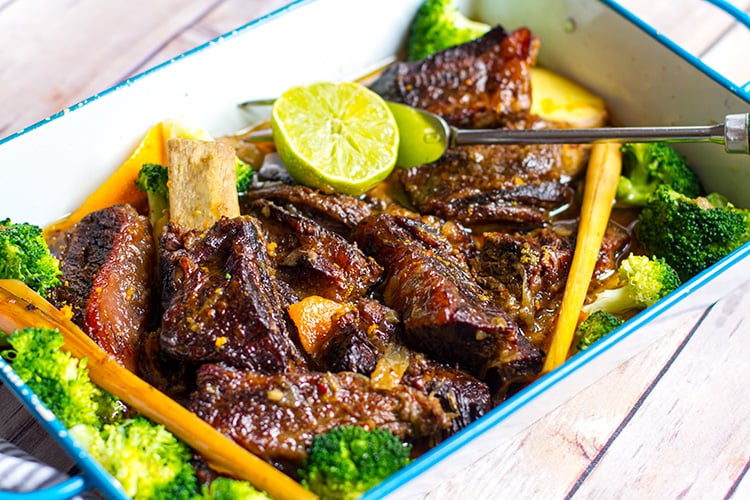 ---
This Whole30 slow cooker recipe by Dr. Erin Carter at Pure & Simple Nourishment is effortless to make and richly nutritious.  This recipe does not require fancy ingredients. It just takes a little patience as the slow cooker does all the work, resulting in tender, flavorful comfort food! These beef short ribs pair nicely with broccoli, cauliflower rice or spaghetti squash.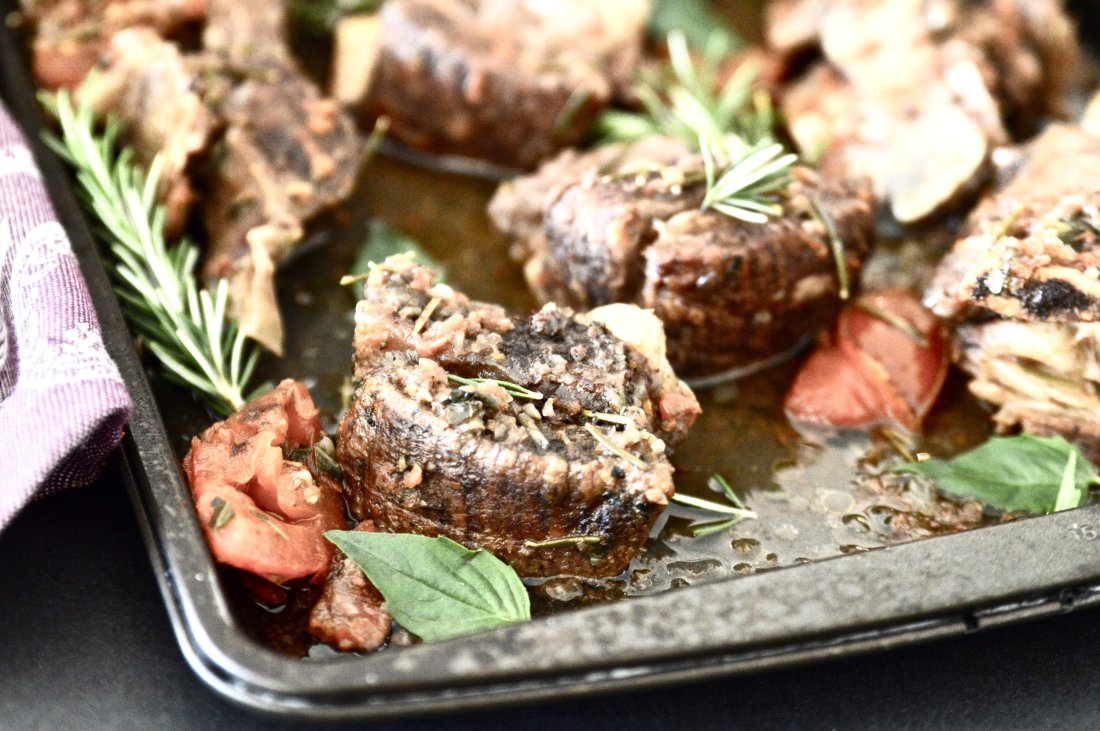 ---
Follow this slow cooker recipe for short ribs (cut English style) that are "slightly spicy, slightly sweet, sticky and savory" from Jennifer Fisher at The Fit Fork. Serve alongside grilled scallions, kimchi, cooked brown rice and shredded carrots! Be sure to use coconut aminos (instead of soy sauce) and arrowroot powder (instead of cornstarch) to keep this meal paleo and gluten free.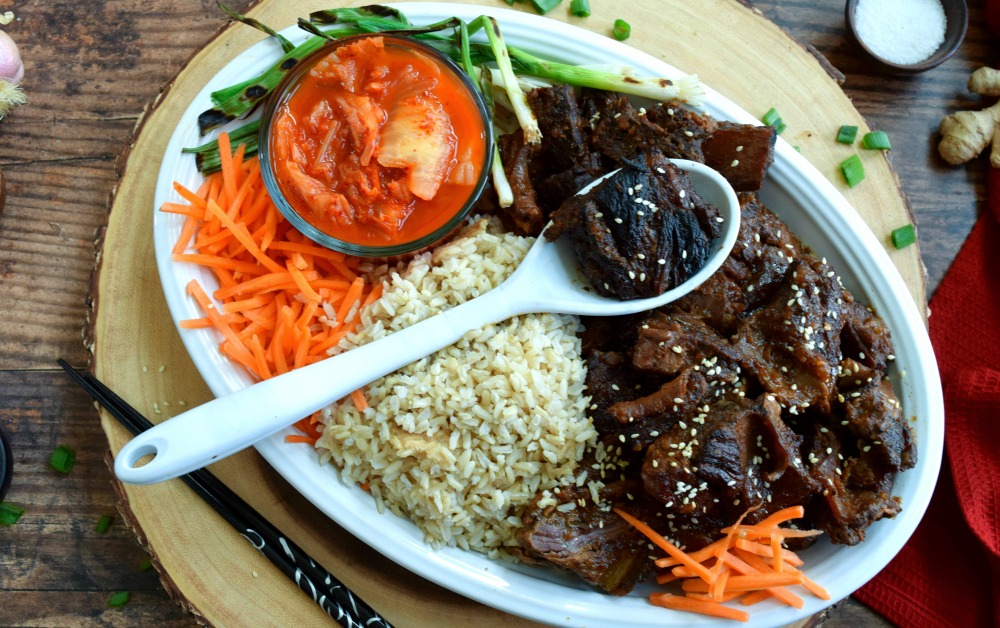 ---
Here is a comforting meal as the winds of the season change and become chillier.  This recipe comes from Jane Bonacci at The Heritage Cook. These ribs are browned and then simmered in a sauce made with red wine, beef stock, herbs and vegetables for a heart warming meal.  She includes some great cooking tips for whipping up a side of garlic mashed potatoes, as well! Yum!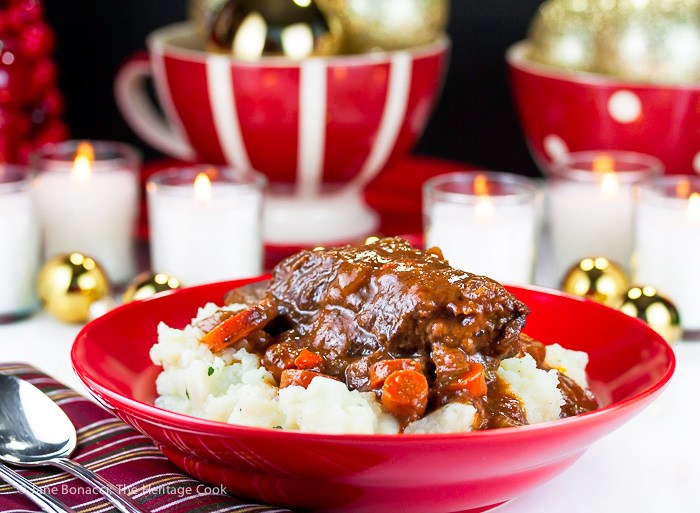 ---
Here is an easy, nutrient dense AIP Short Rib Recipe with an amazing cherry bacon sauce by Jessica Flanigan, author of The Loving Diet: Going Beyond Paleo Into the Heart Of What Ails You and AIP One Dish. Serve this dish with a side of mashed parsnips and find more delightful recipes like this one at JessicaFlanigan.com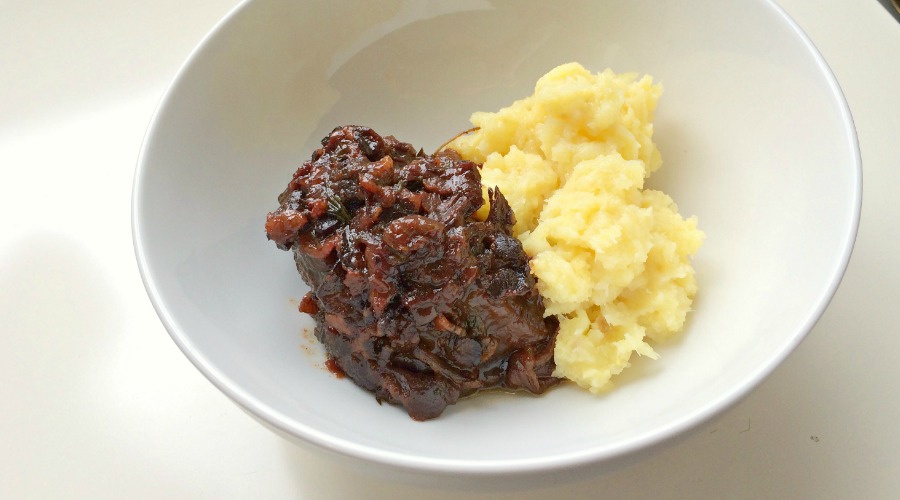 ---
This delicious recipe from Sarah Steffens at Savor & Fancy is quite simple with the assistance of an electric pressure cooker or a slow cooker.  It's a versatile dish that can be served with your favorite vegetables. Steamed greens, bok choy, sweet potatoes or asparagus are recommended!
---
These beef (or pork) ribs by Sheena Strain at Noshtastic come out tasty and tender. You just need an instant pot or an electric pressure cooker. Serve the short ribs over rice with a side of green beans. Be sure to check out the accompanying 1 minute recipe video!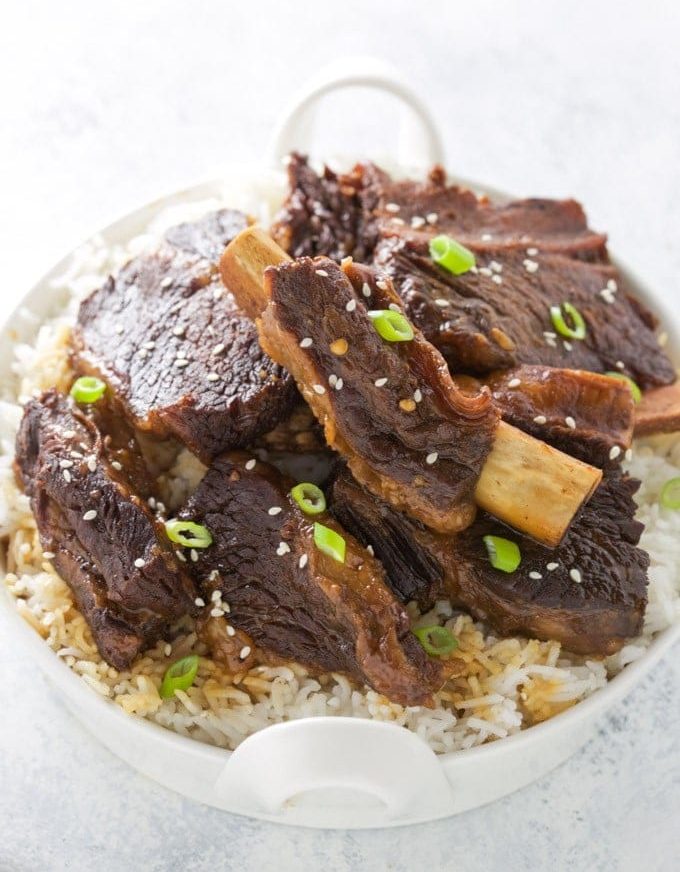 ---
This simple and savory short rib recipe by Barbara Bianchi at The Gluten Free Homestead is slow cooked in a delicious sauce until the meat is fall-off-the-bone tender. Side dish recommendations include bacon Brussels sprouts and potatoes. This easy meal is a family dinner favorite!
---
This Chinese recipe by Megan Stevens at Eat Beautiful super simple to prepare in an Instant Pot or Crock Pot. This is a dish with delectable sauce and fall apart meat.  With only 10 minutes of prep time, this slow cooker meal offers nourishing, savory flavor that the whole family will enjoy.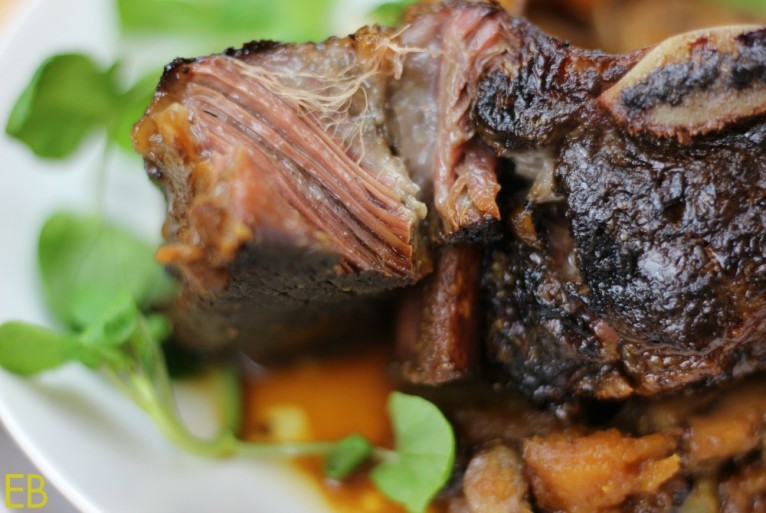 ---
Thanks for taking a look at this English cut beef short rib recipe roundup! Still searching for a short rib recipe to cook up for dinner? Take a look at this delicious recipe for Orange Beef Short Ribs. And drop us a comment below with your ideas for future roundups or recipes you would like to see on the blog!