Want to share this post or follow us?
Korean/flanken style short ribs are affordable and absolutely delicious when properly prepared. We eat them so often in our household that we've actually shortened their unwieldy name of Korean style short ribs to simply "KSRs"! Messy, crunchy, savory, and meaty, these little short ribs make for an awesome dinner. They are relatively simple to prepare and cook. Try one of these great recipes, curated from multiple recipe blogs, for dinner tonight!
Here is a delicious Kalbi Marinade Recipe for Korean BBQ short ribs (cut flanken style) by Alice Currah at Savory Sweet Life! Garnish these ribs with slices of green onion and toasted sesame seeds. It is suggested that you use gluten free Tamari soy sauce by San-J for gluten free.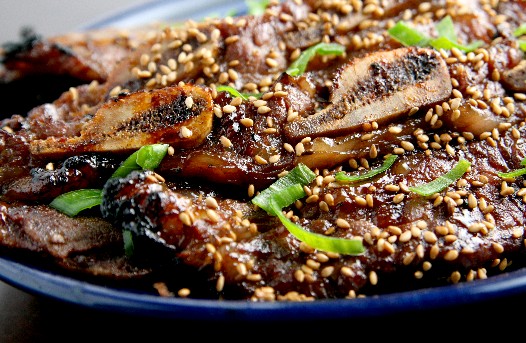 Here is an authentic recipe by Diana Johnson at Eating Richly. The key to a good marinade for these flanken cut Kalbi ribs is a balance of the sweet and savory flavors! Use a gluten free soy sauce if you are making this recipe gluten free.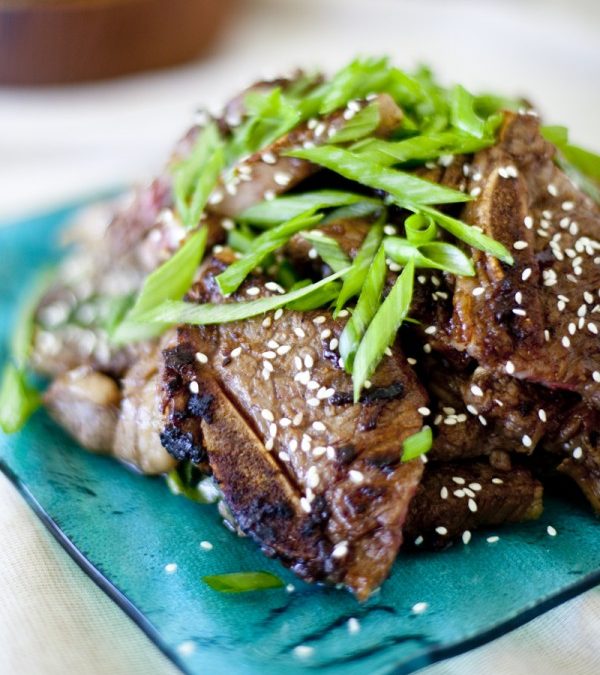 This recipe from Tori Avey at Every Day Inspired by the Past is a flanken cut beef rib recipe (dry-rubbed with a spicy seasoning blend) slow roasted to a tender-crispy perfection! Tori said "that if you are making this recipe gluten free, use the from-scratch spice blend and make sure all of your products are certified gluten free."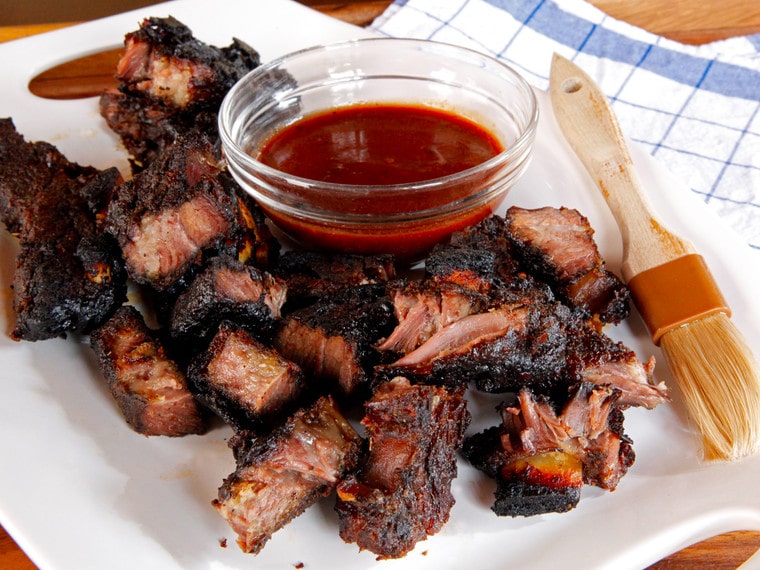 In this recipe by Anne-Marie Nichols at This Mama Cooks, you will enjoy how the tangy sourness of the olives contrast nicely with the sweetness of the meat, orange juice and carrots!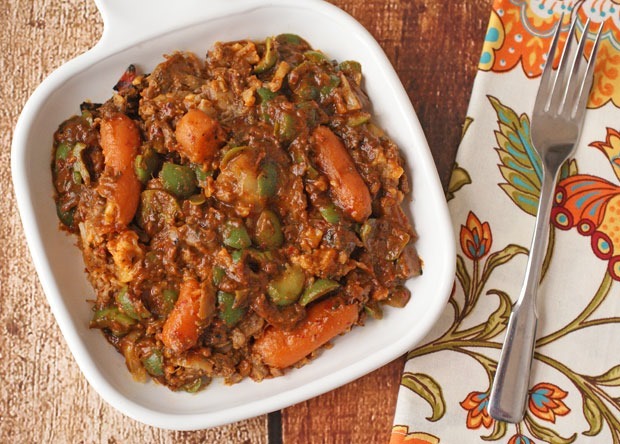 These short ribs by Des Kazda at Life's Ambrosia are marinated in a sweet and savory mixture of ginger and garlic sauce before grilled to perfection.  Complimentary side dishes to this Asian-style marinade include garlic rice, edamame and sesame noodles. Use a gluten free soy sauce if you are making this recipe gluten free.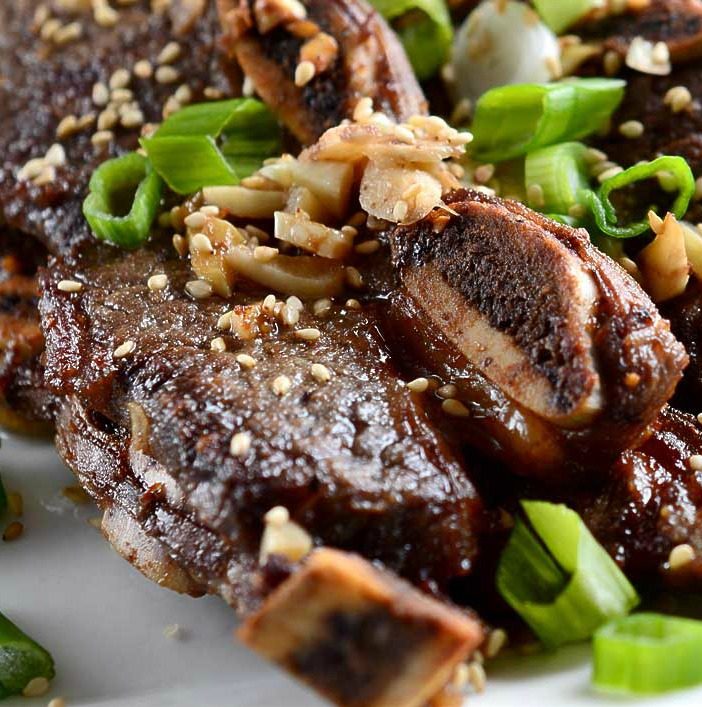 These beef short ribs by Cinde Little at Every Day Gluten Free Gourmet are cut flanken style—across the bone—and they are a trendy dish to try!  Popular in Chinese and Korean cuisines, these ribs are often marinated overnight and cooked over high heat in a short period of time. Garnish with green onion and Asian pear.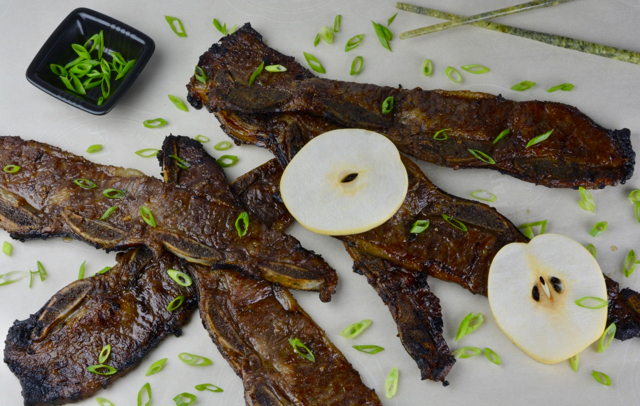 Thanks for checking out this Korean (or flanken) style short rib recipe roundup! Looking for another Korean/flanken style short rib recipe to try? Take a look at this delicious recipe for Marinated BBQ Flanken Ribs. And comment below with your ideas for future roundups!
Want to share this post or follow us?