Looking for Stew Beef recipes? Click here! 
Looking for Organic Grass Fed Stew Beef Information? Read on!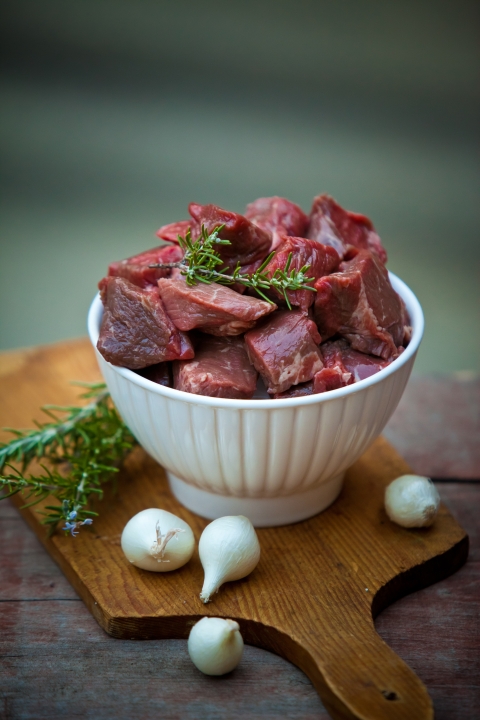 Stew Meat is Delicious Beef
Stew meat has a bad name as tough meat from old animals.  Our stew meat is comprised of the small, lean trimmings from the edges of the better cuts of our young angus and angus/cross grass fed beef.  It can be used for kabobs as well as wonderful, hearty stews and casseroles with big chunks of tender flavorful beef.  Try some of our recipes!
For a special presentation of a thick, hearty stew, serve the stew in bowls made of bread.  Use serving-size round rolls of sourdough, hearty rye, pumpernickle, or crusty Italian.  Hollow out to leave a shell with ½ inch thick walls.  Brush on olive oil and sprinkle with Parmesan cheese.  Bake about 6 minutes in a 400 degree F oven until golden brown.  Ladle in stew to the brim and serve immediately.