Want to share this post or follow us?
There's no greater crime than ruining a beautiful steak because you're not sure how to cook it properly (as one poor friend discovered when he boiled one of our New Yorks)! Avoid this sad situation with your top sirloin by using one of the many great top sirloin steak recipes linked to below. Most of them can be pan-fried or cooked indoors so that you can get out of this cold weather!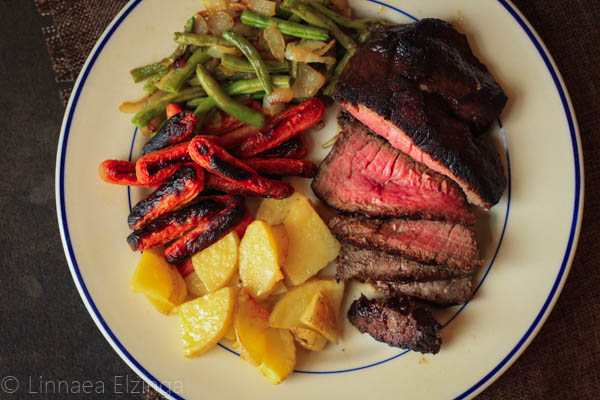 Pomegranate juice gives the outside of this steak a slightly sweet flavor and a beautiful crust, while marinating overnight ensures ultimate tenderness. There's also a video with this recipe that will show you how to pan-fry to perfection! Click here for the recipe.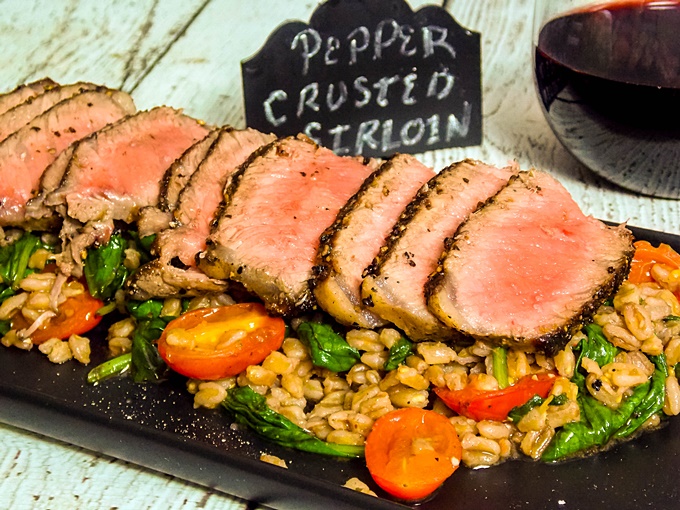 This oven-roasted steak is seasoned simply with just strong black pepper and salt, allowing the rich beef flavors to take the spotlight. Served over farro, spinach, and tomatoes, it's an entire meal in one dish. Though the recipe calls for a sirloin strip steak, an Alderspring top sirloin would work equally well. You may have to shorten the cooking time slightly since the top sirloin is a bit thinner! Click here for the recipe. 
You can make this steak in either a cast iron pan or on a grill pan, indoors and away from all that snow! Seasoned simply with salt, pepper, and garlic, and fried in rich butter (some of that lifeline would be awesome here), this steak is ready to eat in just minutes. Click here for the pan seared top sirloin steak recipe.
This rich steak is covered in a flavorful cocoa-coffee chevre cheese and drizzled with balsamic reduction. Definitely an elegant and impressive dish! Click here for the recipe.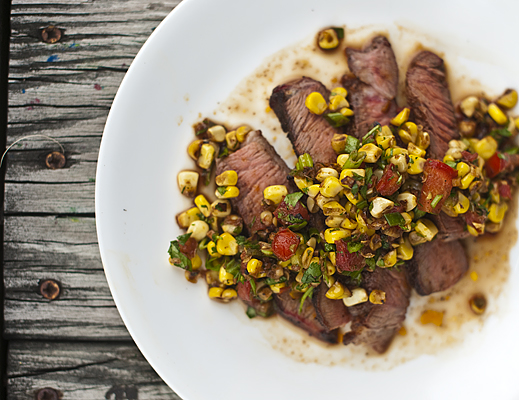 This colorful recipe will get you thinking of summer! Flavored with garlic, cumin, chili powder, and even some hot jalepenos, you could make this on an indoor grill pan or save the recipe until it gets a bit warmer out! Click here for the top sirloin steak recipe.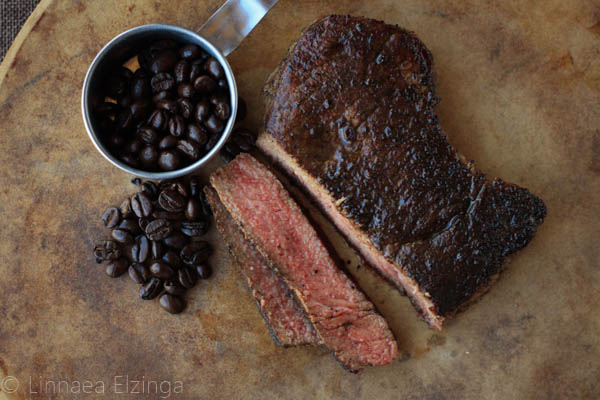 Though the original recipe is made with a london broil, this pan fried coffee cocoa rubbed steak will work equally well with a top sirloin. Made with just four ingredients, the intense flavors of coffee and cocoa work surprisingly well with the richness of the beef. Click here for the recipe.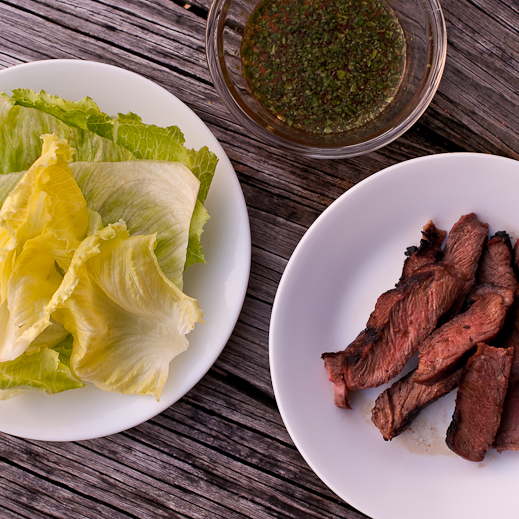 This simple recipe for spicy, slightly sweet asian-flavored top sirloin steak will definitely bring some flavor to your meal! If you don't want to grill, you could pan-fry indoors or use an indoor griddle. Click here for the asian top sirloin steak recipe.
Want to share this post or follow us?