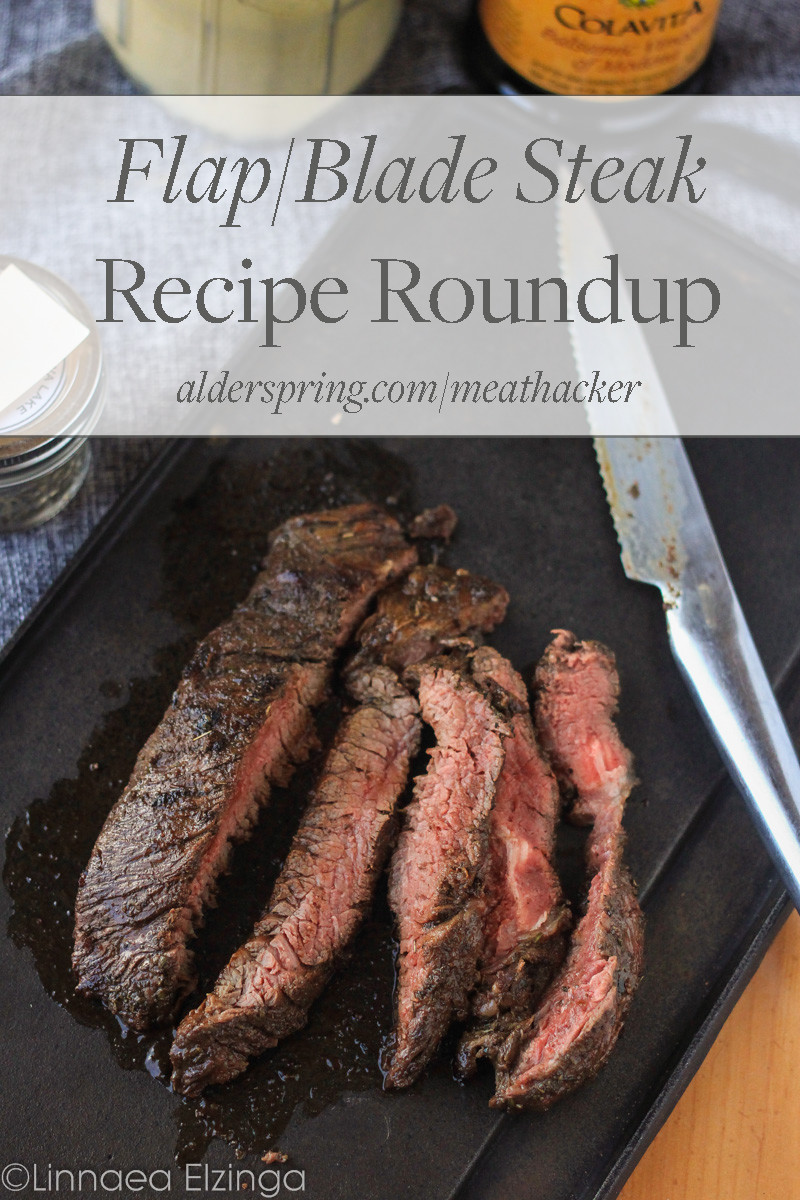 The Flap Steak (here at Alderspring, we call it a Blade), is a little-known cut that is actually incredibly flavorful. It is a traditional cut from old New Mexico called carne ranchero (simply translated: Ranch Steak) that vaqueros (Mexican cowboys) often cooked over hot coals while on the range. We do our best to replicate those flavors by grilling our flap steaks, but there are many ways to cook a flap steak. Check out the recipes below!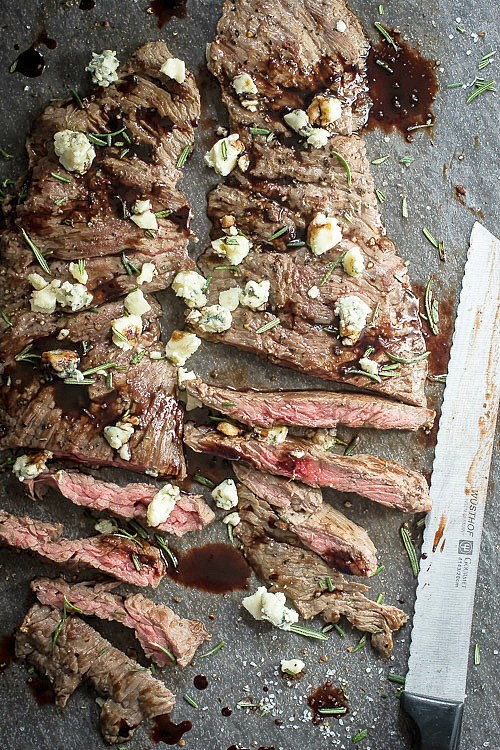 This seared skirt or flap steak from Foodness Gracious is anything but boring. The simply seasoned steak is finished with a rich balsamic blackberry sauce that really brings out the savory beef flavors of the flap steak. Click here for the recipe!
Whenever the weather warms up just the slightest bit around here, you'll likely find us outside, grilling a steak amid mid-January snow. We even grilled on Christmas Day! Here's one steak recipe to make on your grill during a winter heatwave. This beautiful grilled marinated flap steak will make the perfect lunch or early dinner. Click here to get the recipe. 
Marinated in soy sauce and spread with a delicious teriyaki sauce, this flap steak is full of delicious Asian flavors. Serve over rice and enjoy this quick 15 minute steak! Click here to get the recipe.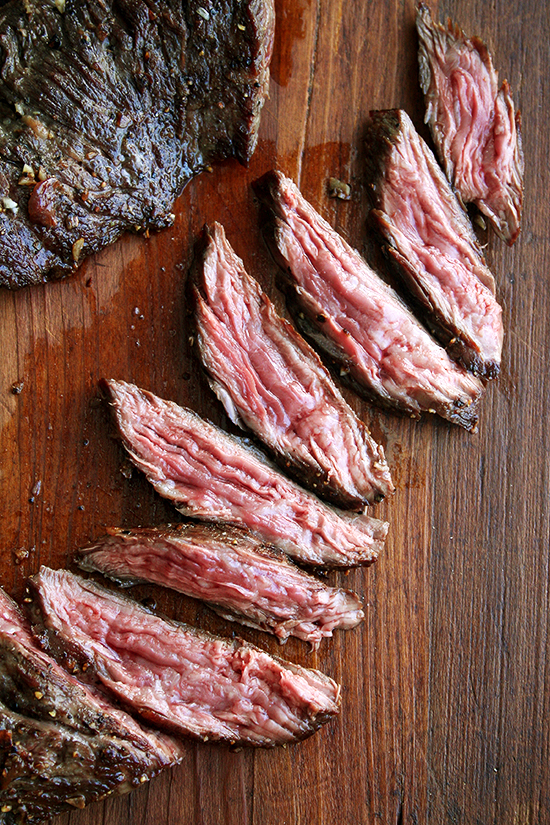 This recipe from Alexandra's Kitchen takes full advantage of the intense flavors of the flap steak, completing it with a beautiful red wine and shallot sauce. Click here to get the recipe.
The long marinating time on this steak recipe allows the steak to absorb the delicious combined flavors of apricot and curry (and to tenderize beautifully). Serve over rice or let it stand alone as the centerpiece of your meal! Click here to get the recipe.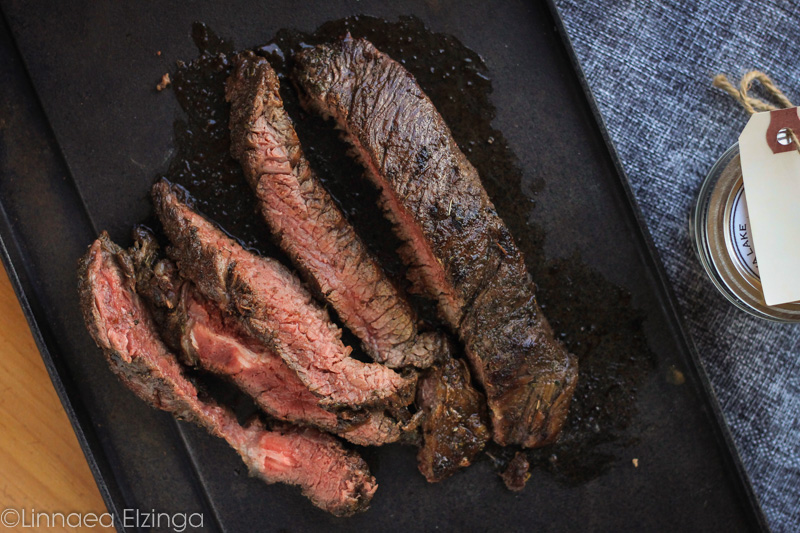 This rich Paleo steak can be made winter or summer because it is cooked on the stovetop. The combination of balsamic vinegar and backstrap molasses bring some earthy, elegant flavors, and the three hour marinating time allows the steak to become extremely tender and juicy. Click here to get the recipe!
This simple steak is made with just a few ingredients but is full of bold Brazilian flavors. It can be made any time of the year because it is pan seared rather than grilled. The recipe calls for a skirt steak, but you could easily use a flap/blade as well! Click here for the recipe!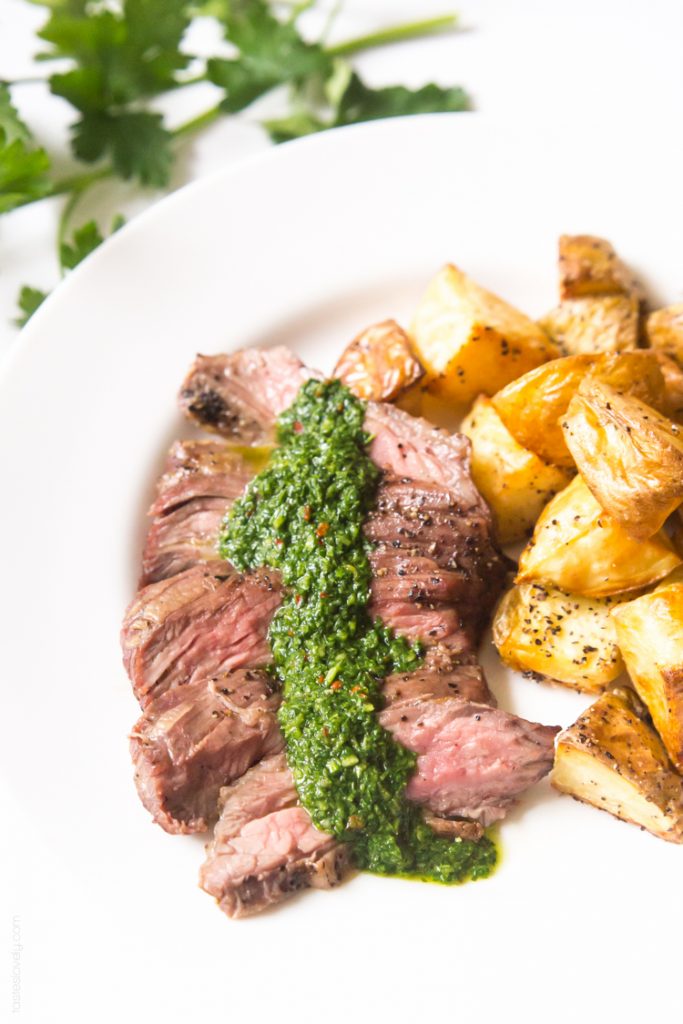 This fresh-flavored steak (you can use a flap steak in this recipe) will keep you thinking of summer! The steak is cooked simply with just salt and pepper, then topped with a beautiful fresh chimchurri sauce of parsley, cilantro, and garlic. Click here for the recipe.