I don't know about you, but sometimes we can get in a rut of making just stir fries, burgers, and the occasional meatloaf from ground beef. Really, the number of meals you can make with ground beef are limitless! Here's are 10 easy ground beef recipes from around the web that will give your meals a little variety.
Pin and Share These 10 Easy Ground Beef Recipes!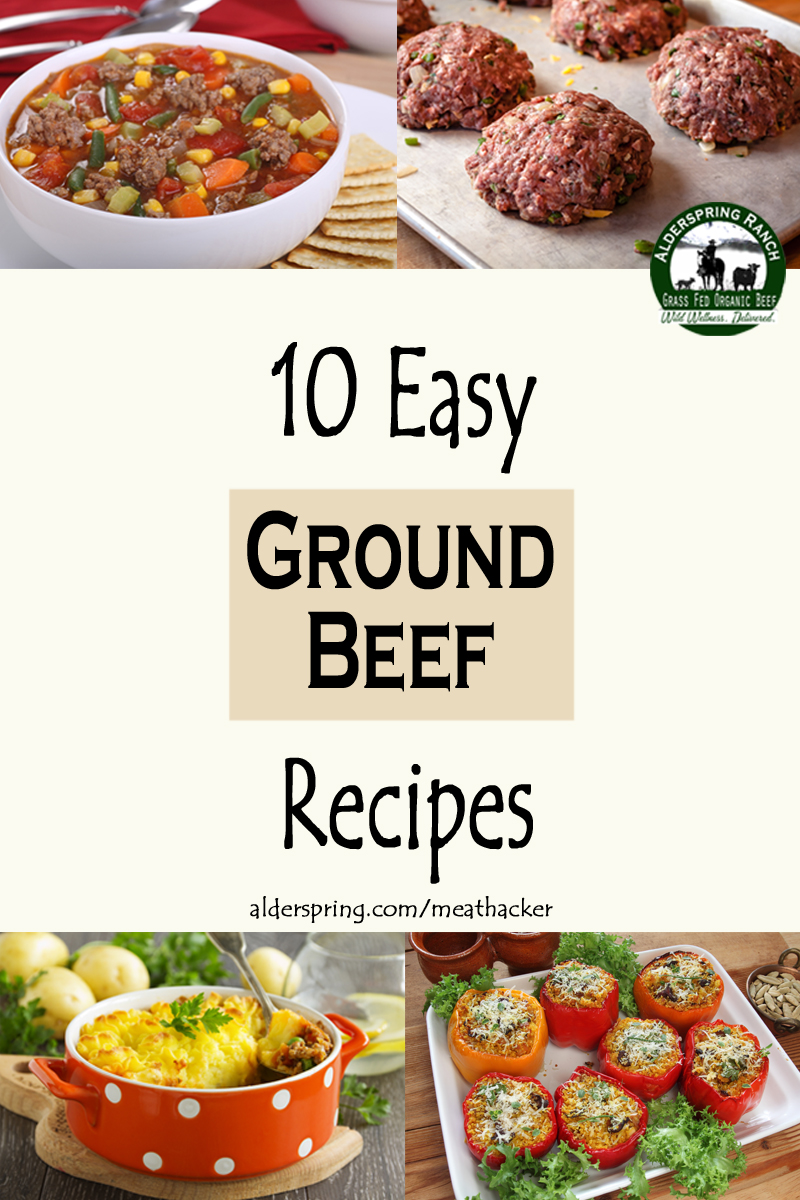 #1: Stuffed Cheddar Beef Burgers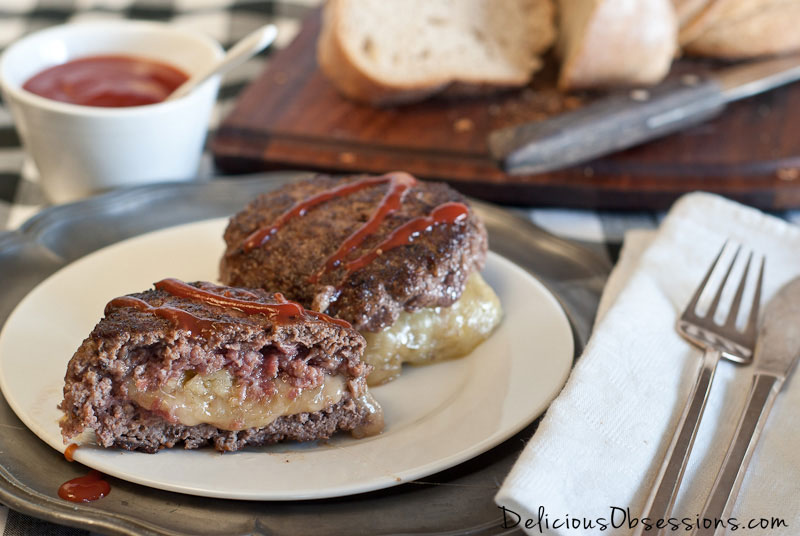 This is a great way to turn the average burger lunch into something much more exciting! For all the dairy lovers here at Alderspring, this is the perfect recipe (some of that Lifeline cheddar would be awesome). If you don't want to grill in the winter weather, you can also just make burners in a saucepan on medium heat.  Click here for the recipe!
#2: Stuffed Butternut Squash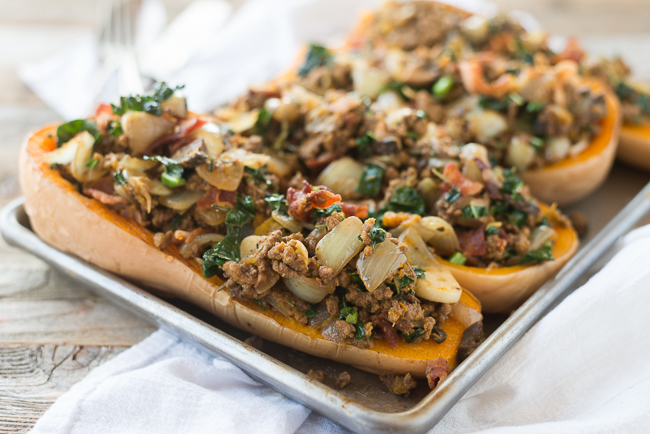 This stuffed butternut squash recipe is made with simple, healthy ingredients that can easily be substituted if you don't have something on hand. A great weekend lunch or an easy dinner! Click here for the recipe.
#3: Simple Mexican Ground Beef Casserole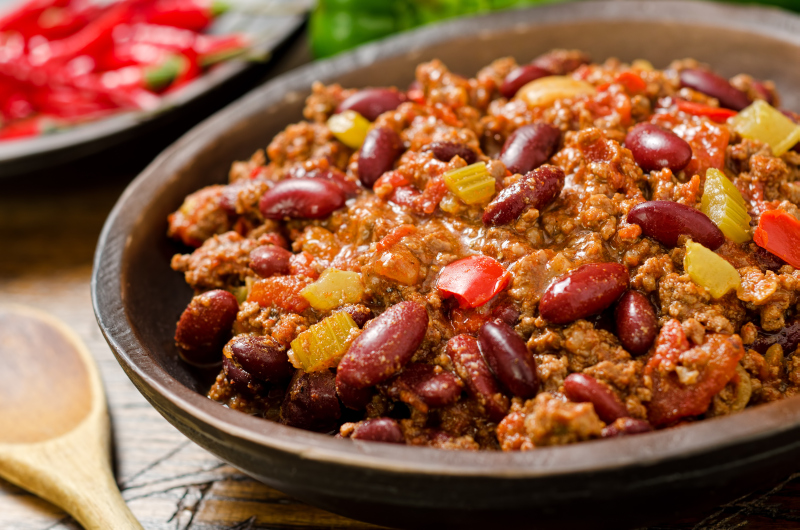 This is pure kid-pleasing, stick to the rib, and easy. Serve immediately and let people top their own individual servings with the toppings to avoid sogging the corn chips. Click here for the recipe.
#4: Not-So-Shepherd's Pie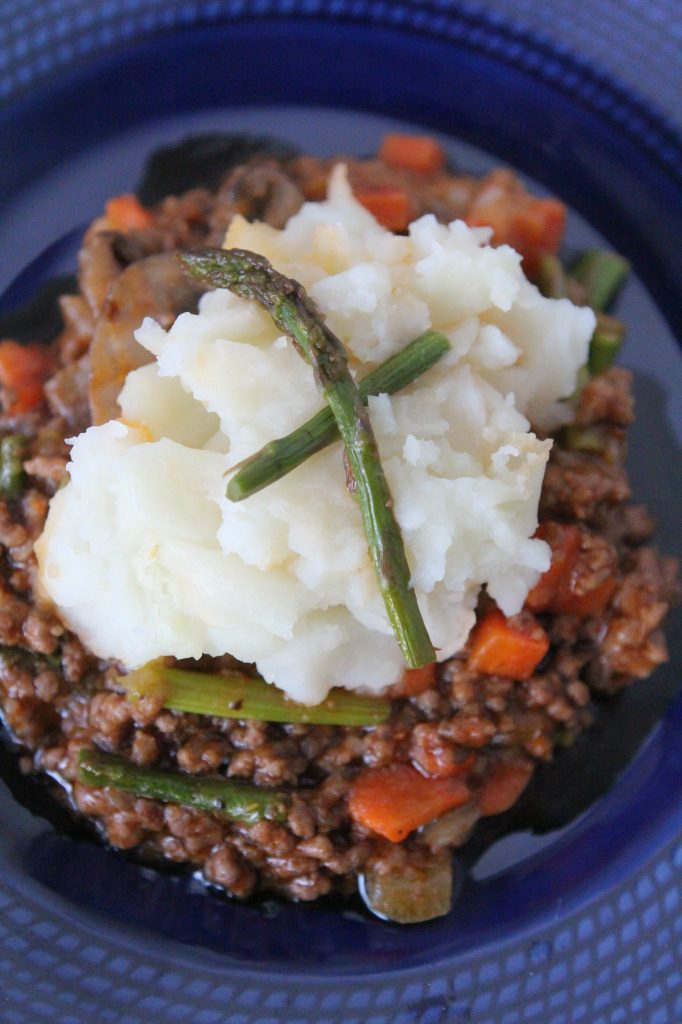 A paleo friendly version of Shepherd's Pie, this hearty 50 minute meal will satisfy everyone. Click here for the recipe!
#5: Homemade Sloppy Joes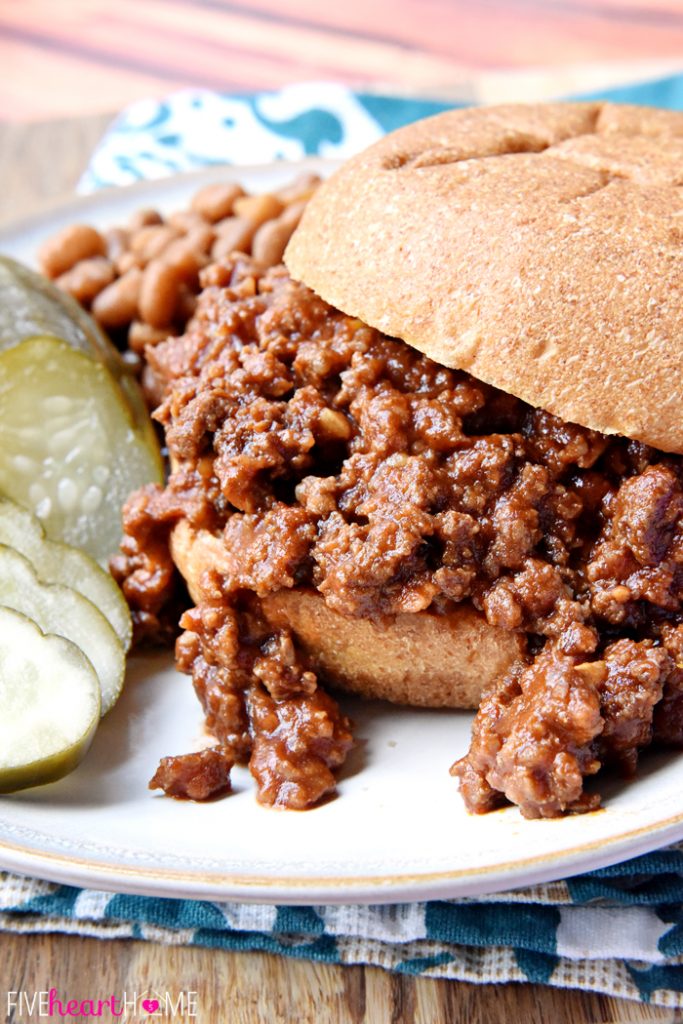 Forget about store bought sloppy joe mix and make this hormone and preservative free recipe from Five Heart Home….It tastes better, too! Click here for the recipe.
#6: Spicy Tamale Pie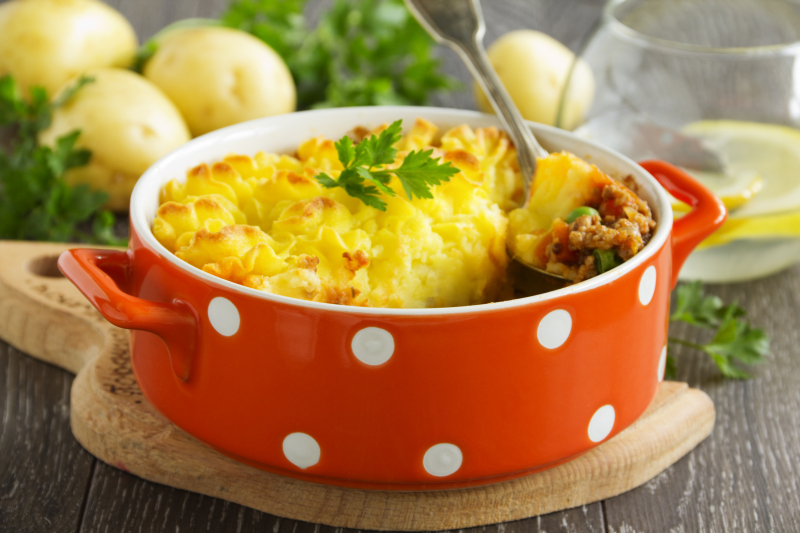 In this recipe, a ground beef mixture containing tomatoes, onions, and other vegetables is topped with a spicy and flavorful corn polenta. Though it does take a fair amount of work to make, the end result is well worth it. Click here for the recipe.
#7: Unstuffed Cabbage Casserole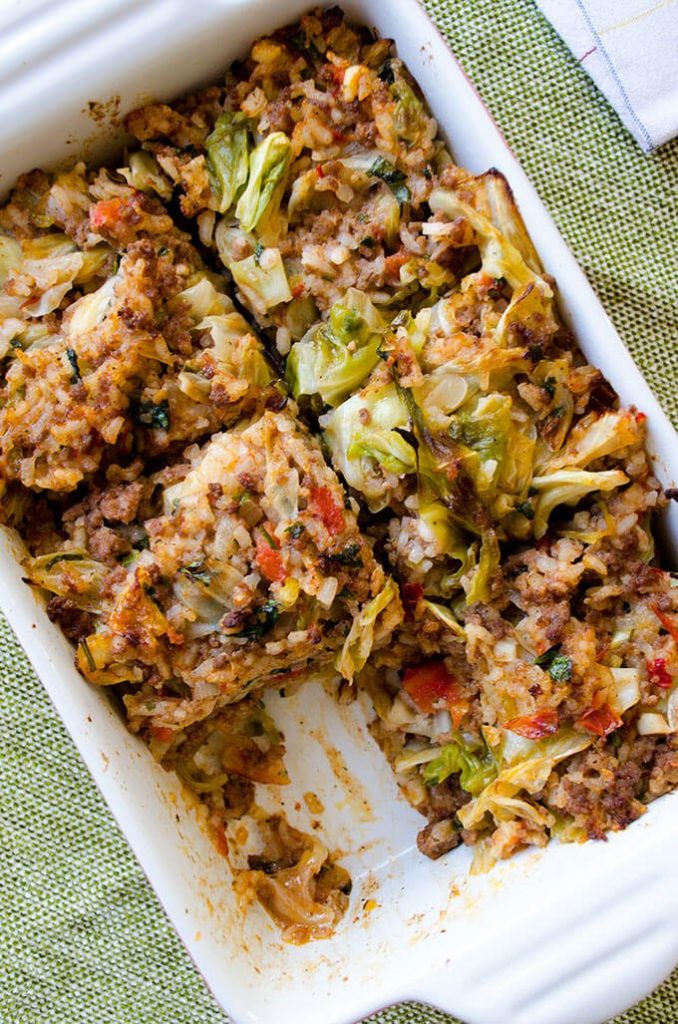 This casserole has all the flavors of stuffed cabbage rolls with way less work! This is a great quick and easy dinner. Click here for the recipe.
#7: All Meat and Veggie Chili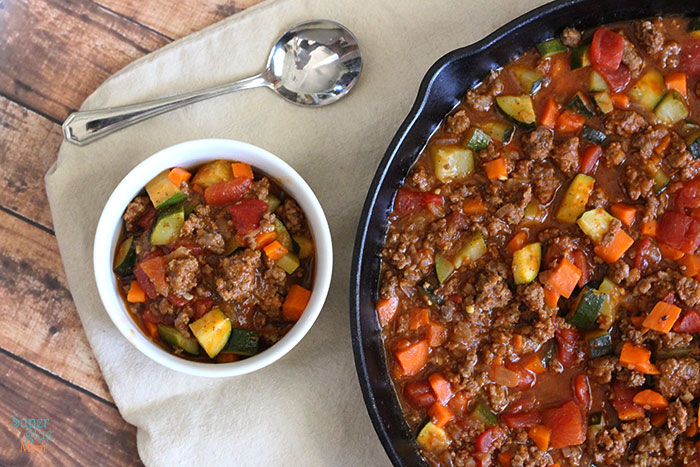 Chili is the perfect winter dinner. Spicy and hearty, it warms you up no matter how cold it is outside! This paleo recipe is packed with meat, veggies, and of course tons of delicious chili flavor. Click here to get the recipe!
#8: Philly Stuffed Peppers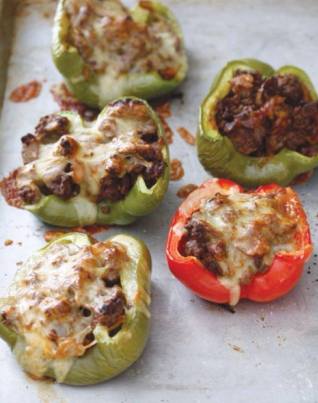 Stuffed bell peppers are always impressive, but actually very easy to make. Enjoy these for dinner sometime to bring some variety to your table! Click here for the recipe.
#9: Pepperoni Pizza Meatballs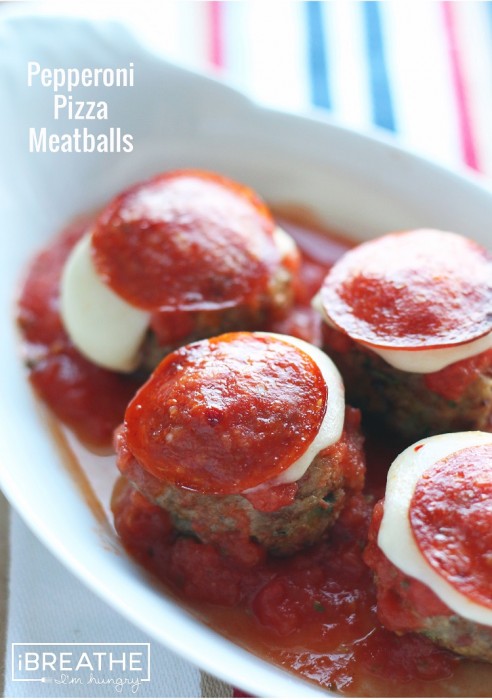 Get the taste of pepperoni pizza without all the work (or the carbs)! Click here for the recipe.
#10: Vegetable Beef Burgers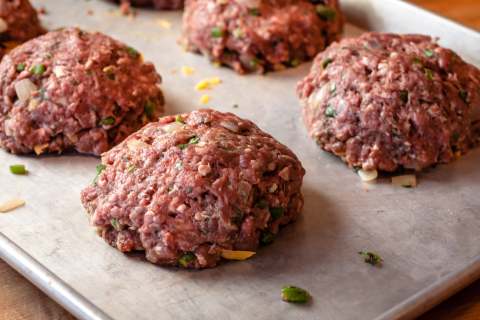 With finely chopped vegetables mixed throughout, these patties present a slightly different twist on your average burger. Click here for the recipe.