Want to share this post or follow us?
The tenderloin (or filet mignon) and  the New York (or T-bone and Porterhouse if the bone is left in) are some of the most highly regarded steaks.  They are exquisitely tender, with a mild flavor (compared to the more robust ribeye).  They can be grilled, broiled, pan grilled, or sautéed. Below you'll find a few recipes for cooking these steaks to perfection (it's not as hard as you might think).
Filet Mignon with Porcini Mushroom Compound Butter from FoodieCrush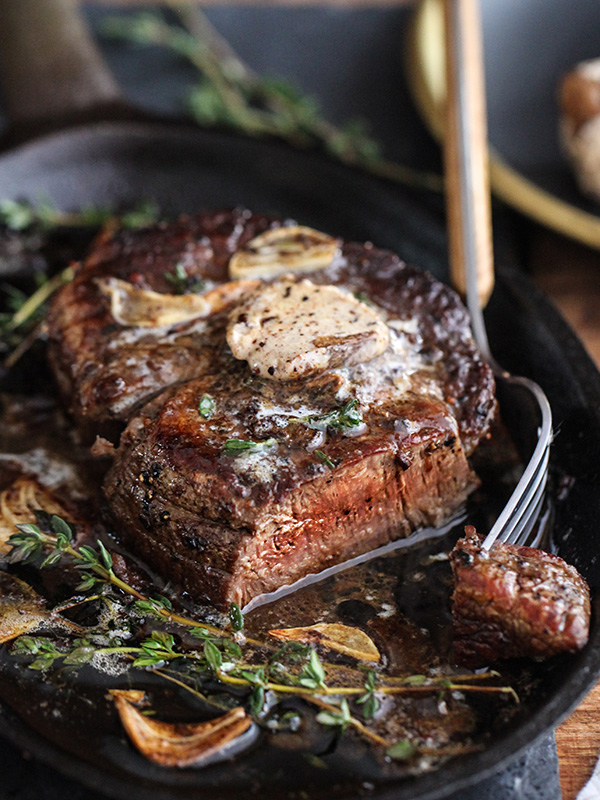 This tender filet mignon is seasoned with garlic and thyme and cooked in a rich porcini mushroom butter. Restaurant quality and sure to impress. You can get the recipe here.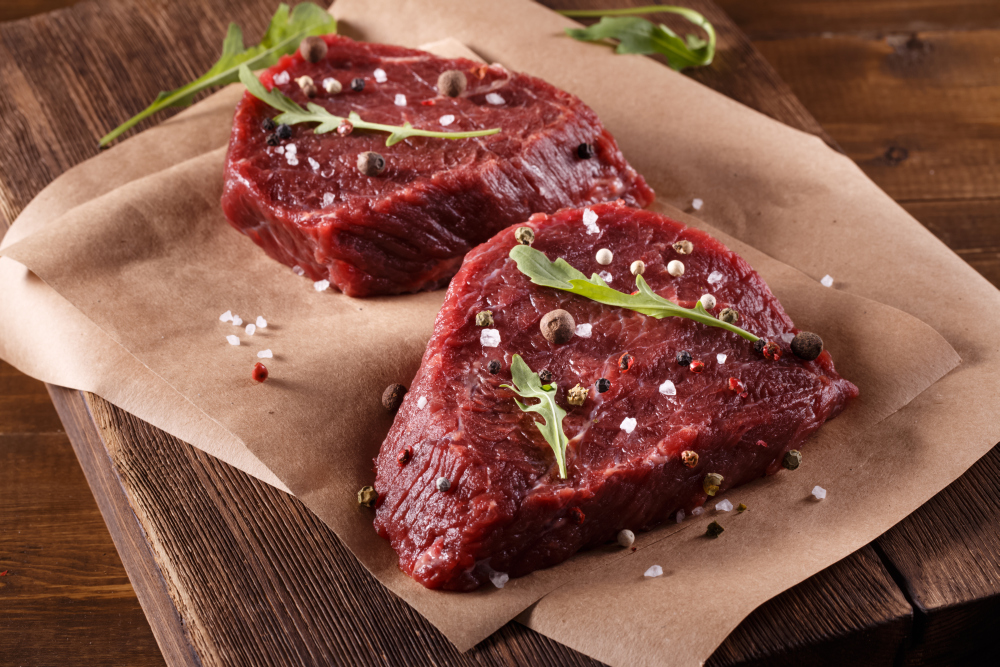 This simple tenderloin steak recipe is made elegant with creamy mushroom sauce. Click here to get the recipe.
Red Wine Poached Filet Mignon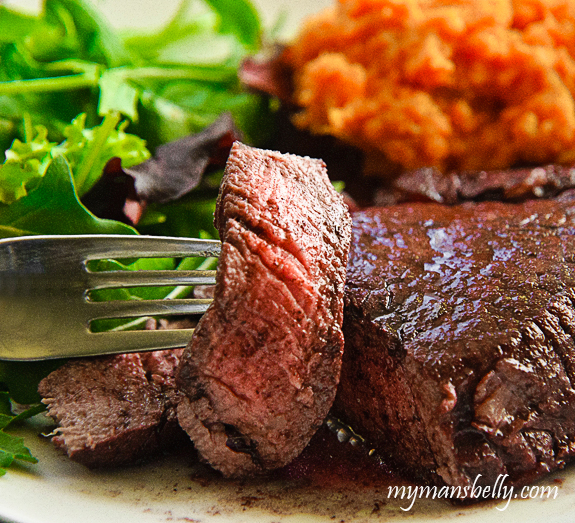 The filet mignon absorbs flavor beautifully, and so red wine and garlic are the perfect compliments for this poached steak. While sometimes poaching a steak can result in "shoe leather" (as the recipe's author states), this filet mignon is poached to juicy and tender perfection. Click here for the recipe. 
Garlic Butter Filet Mignon (from Kleinworth & Co)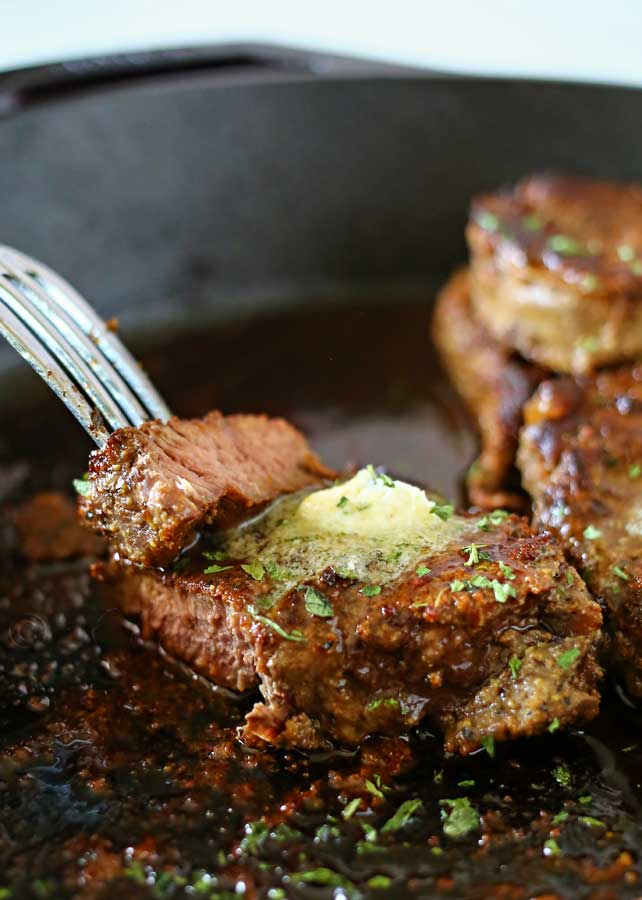 This simple yet fancy filet mignon is made from just a few ingredients and cooked in butter for the ultimate tenderness and flavor. Since the filet mignon, while extremely tender, is not a very fatty cut, the fat in the butter is the perfect compliment for this steak. Click here for the recipe.
Herb and Mustard Crusted New York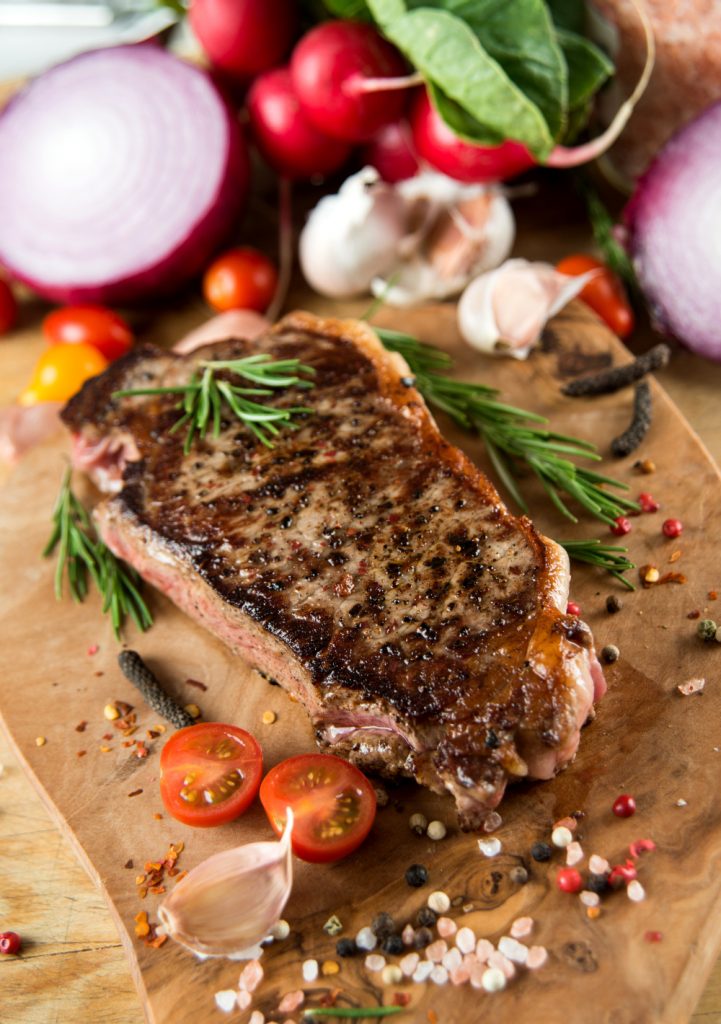 The seasonings are fairly mild, and do not overpower the delicate flavor of the steak.  Try to use fresh basil if possible, which provides a much brighter and richer tone.  This recipe can be used for grilled or broiled steaks.  Tenderloins as well as T-bones and porterhouse steak can also be used. Click here for the recipe.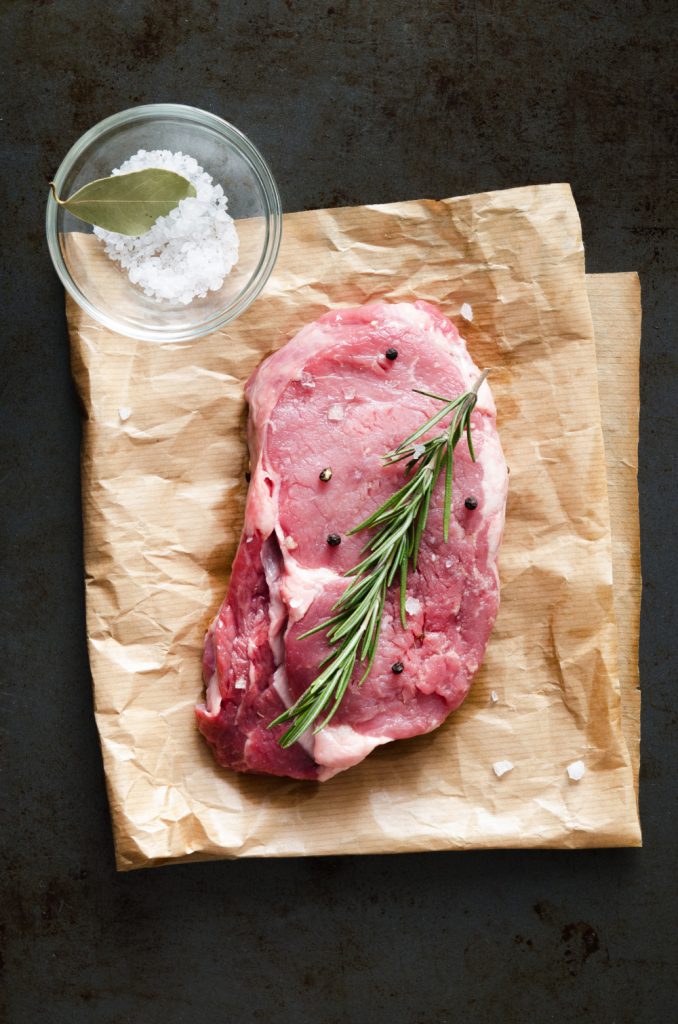 A quick, easy, and flavorful steak recipe. You can substitute ribeyes in this recipe as well. Click here to get the recipe. 
How to Cook a Steak the Right Way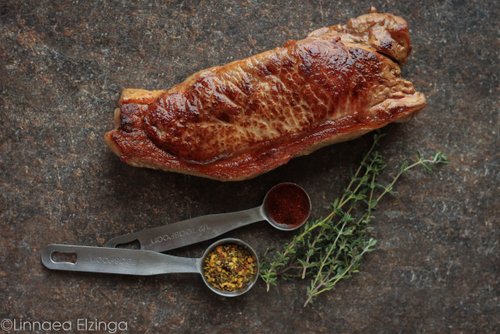 This article will guide you through cooking a New York steak correctly to achieve ultimate perfection. It turns out it's way easier than you thought! Click here for the full post.
Note: The recipe in this article does call for canola oil. We recommend using pure olive oil. It won't change the taste much and olive oil is way better for you.
Want to share this post or follow us?