Want to share this post or follow us?
These chicken or beef stew pot pies are a great way to use up leftover stew while making a warm and delicious weeknight meal. Surprisingly easy to put together, these can be made as a large pie or as four small pies. You can also freeze the pre-made pies for up to six weeks and cook later!
(Gluten Free, Soy Free, Nut Free, Egg Free)
Click here to skip to the recipe!
---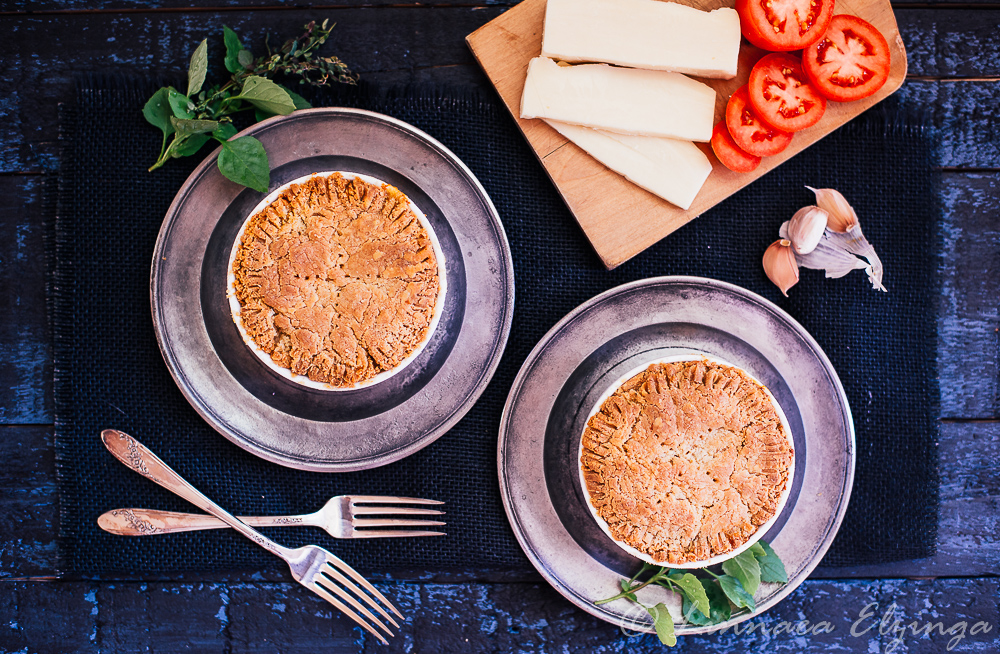 These pot pies are super easy (even easier if you make just one pie) and full of warm and hearty beef flavors. There's nothing like a hot dinner to sit down to as the cold weather comes on outside! If you're not gluten-free, feel free to substitute with your favorite pie crust! Also, make sure to use extra thick stew–some of the liquid will cook away during baking, but too-soupy stew will make your pie crusts a bit soggy.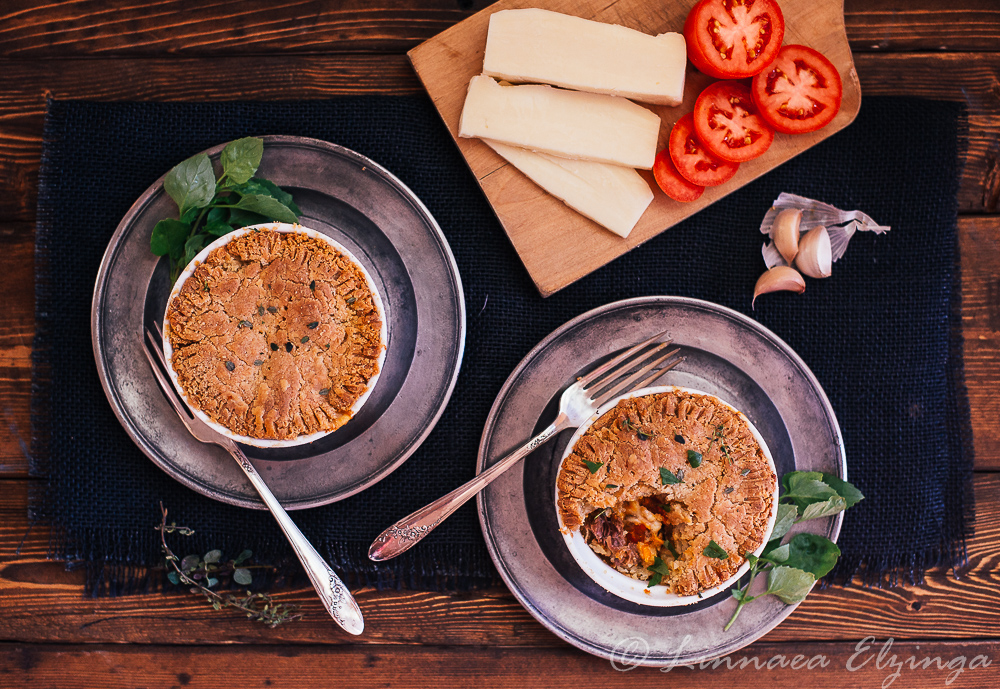 Stews you can use in this recipe:
Osso Buco Stew (this is the one you see in the pictures, but any other thick beef stew will work).
The Wild Mushroom Brisket Beef Stew found in this roundup.
This Vegetable and Beef Stew.
You can find osso buco, brisket roast, or stew meat on our store!
Leftover Beef or Chicken Stew Pot Pies
Ingredients
9

oz

cream cheese

9

tablespoons

butter

chopped into ¼ inch cubes

1

tablespoon

sugar

½

teaspoon

salt

1

cup

rice flour

1

cup

cornstarch

1

teaspoon

xanthan gum

About 3-4 cups thick leftover beef or chicken stew

4 for a full sized pie. It's best if the vegetables are only partially cooked, but works for fully cooked vegetables as well.

About ¼ cup of cheese

chopped into ¼ inch cubes (optional).
Instructions
In the bowl of your electric mixer, beat together the cream cheese, butter, sugar, and salt.

Add the flours and xanthan gum.

Mix it all together with your hands (using your hands is very important. Just get in there and go for it. It's kind of a nice feeling, really). Don't over mix. Mix just until the dough comes together. Note: it will take some time for the dough to come together.

Form into 2 balls, one of which should be slightly larger than the other, and flatten the balls onto 2 separate sheets of plastic wrap. Wrap tightly in the plastic wrap and chill for at least 1 ½ hours.

Once the dough is chilled, put a sheet of plastic wrap on your work surface. Dust the plastic wrap very lightly with cornstarch.

Put the larger disk of dough on the plastic wrap and sprinkle the top very lightly in cornstarch. Cover with another sheet of plastic wrap. Roll it out until it forms a circle large enough to overlap the edges of your pie plate by quite a bit. If you're making mini pies using small pie pans or ramekins, roll into several small circles and save some for the tops. 1 batch of pie dough makes 4 pot pies or 1 large pie.

Peel off the plastic wrap, then flip the bottom sheet of plastic wrap into the empty pie dish. If you're using smaller pie dishes, I've found that the best method is to flip the crust onto your hand, then flip it gently into the pie dish.

Shape the crust within the dish. Make sure there is a tiny bit of overhang so you can shape the edges later.

About this time you may want to preheat the oven to 350 degrees F if you're not freezing the pie to cook later.

Pour the cold beef or chicken stew into the crust. If you're adding cheese, pour about half in, add a layer of cheese, then pour the other half in and add a layer of cheese.

Roll out the other disk of dough on your plastic wrap, then flip onto the top of the filling. Alternatively, roll out a few small disks of dough.

Arrange the crust on the pie and do a design on the edges if desired. Be sure to stick the top of the crust to the bottom all around the edges.

Poke with a fork or knife several times to create holes for steam to come out.

The pie can now be covered with plastic wrap and frozen for up to 6 weeks before cooking, or you can cook now.

If thawing out the pie before cooking, allow to warm on the counter until only slightly cold to prevent a cracking dish, then place in the oven as it preheats to let the dish heat up slowly. If you're not thawing the pie out, place in the preheated oven.

Bake for 45 minutes for small pies and about 1 hour for a large pie, until the crust is golden brown. Lightly butter the crust when you remove it from the oven, and serve hot.

Want to share this post or follow us?