Want to share this post or follow us?
This easy wild Alaskan salmon recipe, Oven-Baked Lemon Butter Salmon, makes a delicious and easy meal because it can be roasted right along with your favorite vegetables. It's one-pan, easy clean up, and takes only about 40 minutes to make (25 minutes if you're just making salmon). 
Gluten Free, Soy Free, Refined Sugar Free, Nut Free, Paleo Friendly, Primal. 
Click here to skip to the recipe!
---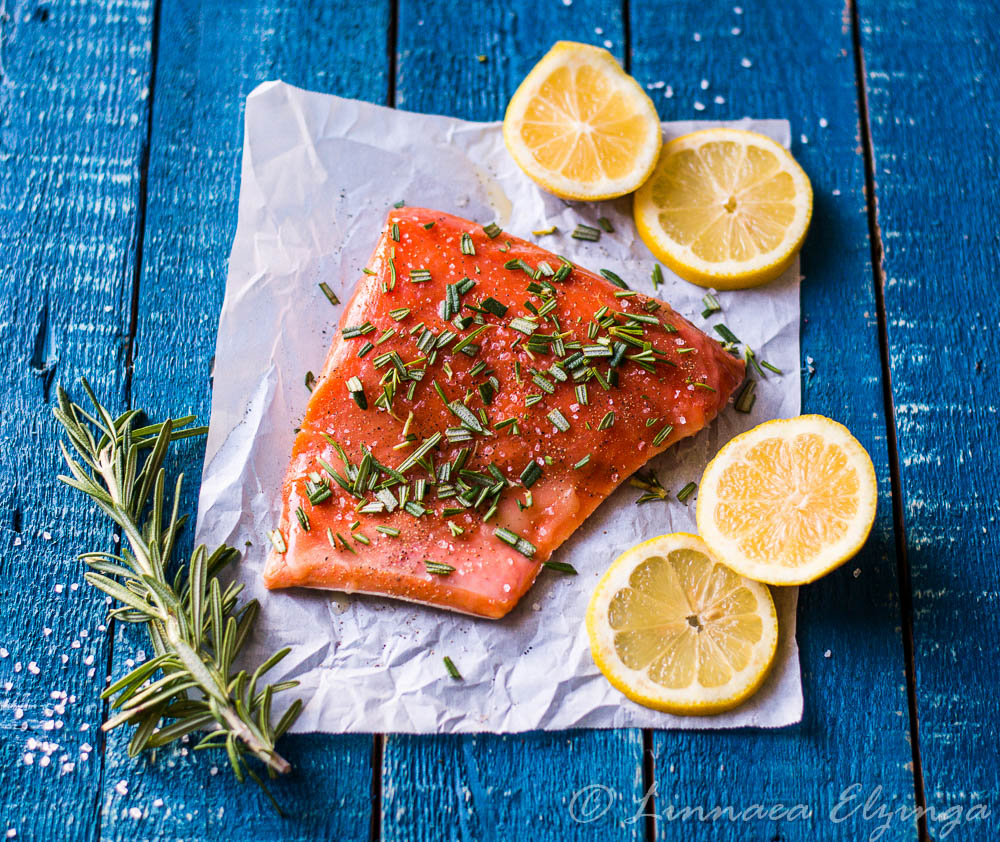 We love wild caught salmon. It is fresh, incredibly good for you, and so easy to make. We prefer to either grill it or just put in in the oven with a few seasonings and some fresh lemon.
And the best part about wild Alaskan salmon? For the first time in months, it is back in stock on our webstore! We have a fresh harvest in. We're very picky about the partner offerings we include in our webstore, so we vet producers very carefully before offering their products to you. It's important that they have the same passion for quality, sustainability, taste, and health that we do.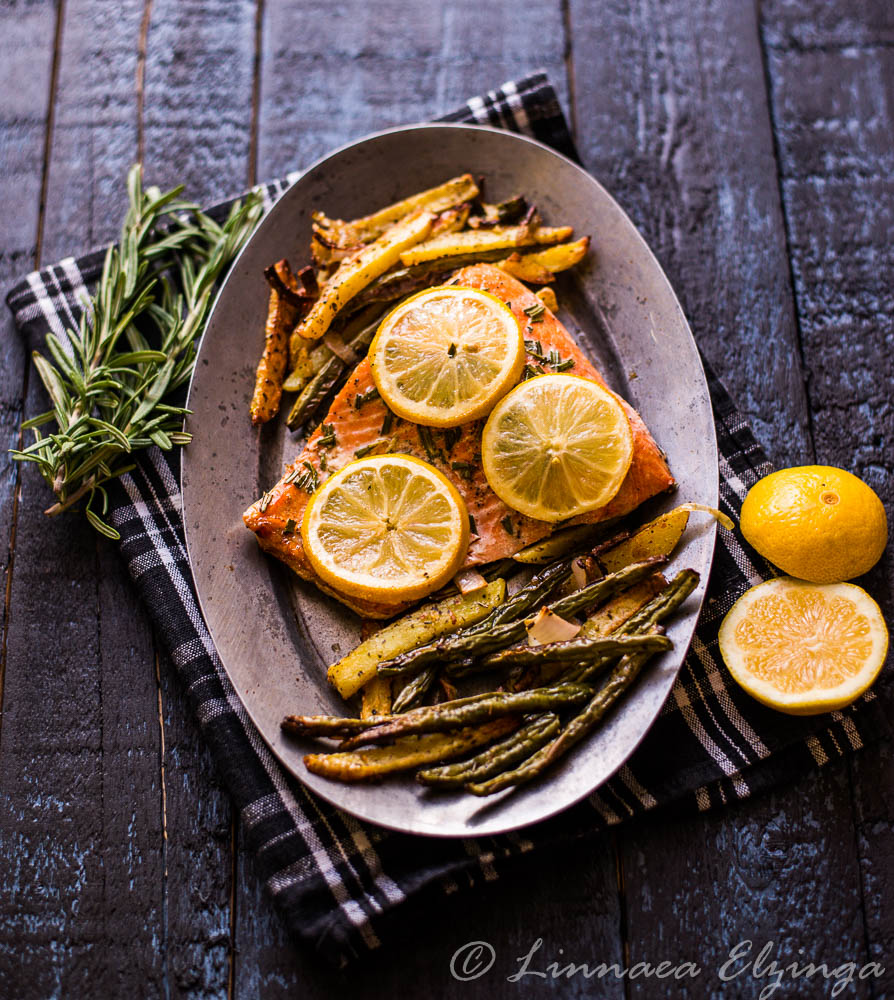 And after you get some of that highly nutritional wild Alaskan salmon, make this salmon recipe–oven baked lemon butter salmon. Besides the lemon and butter, we sprinkle on just a bit of honey and rosemary for perfect caramelization and flavor. Then bake for just a few minutes and dinner is served. You can also add some veggies to the pan for a complete easy dinner!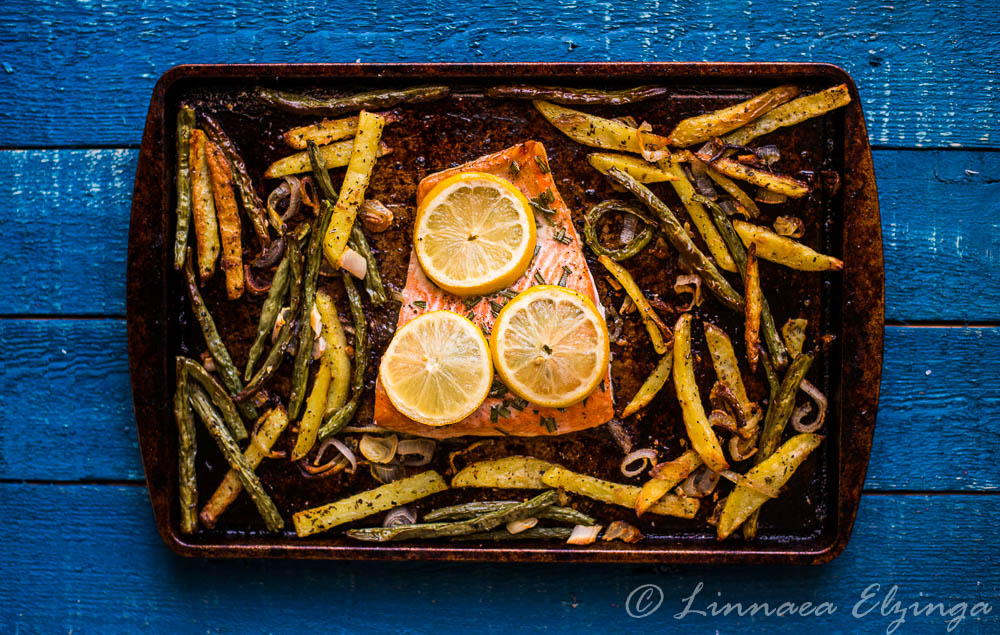 Baked Salmon
Ingredients
1

wild sockeye salmon

1-2 pounds, see notes on cooking time

2

tablespoons

melted butter

for a half fillet or a very small one, use half this

2

teaspoons

honey

melted with butter (optional, adds caramelization, half for small fillet)

salt

to taste

pepper

to taste

1

large sprig fresh rosemary

half a lemon

sliced (refrigerate the rest in a ziploc bag or use in a salad dressing or make lemon water)
Instructions
Optional: You can easily make a sheet pan full of veggies to go with this salmon for a full meal. To do this, chop up some vegetables (I prefer potatoes or sweet potatoes, green beans, onions, and/or brussels sprouts). Toss the vegetables with garlic salt, dried parsley, dried oregano, dried onion flakes, and about 3 tablespoons of olive oil or avocado oil. Pour onto a sheet pan, then bake for 30 minutes at 400 degrees F.

Remove vegetables from oven, flip, and make a space in the center for the fish. Proceed as follows. If you're not making roasted vegetables, the directions for the fish start here.

Preheat the oven to 425 degrees F.

Place the fish on a lightly oiled sheet pan. Brush on the melted butter and sprinkle on the salt and pepper. Rinse and chop the fresh rosemary and sprinkle over the fish. Add the lemon slices, spaced out over the surface of the fish.

Place in the oven and bake for about 15-25 minutes, depending on the size of the fish. If it's a half filet, you'll bake for only about 15 minutes. It's a very large and thick filet, you'll bake for 25. Bake until fish flakes nicely and feels relatively firm to the touch. For a temp check, it should read right around 145 degrees F when a thermometer is inserted in the center of the thickest part of the fish.
Want to save this salmon recipe oven baked lemon butter salmon for later? Pin it using the image below!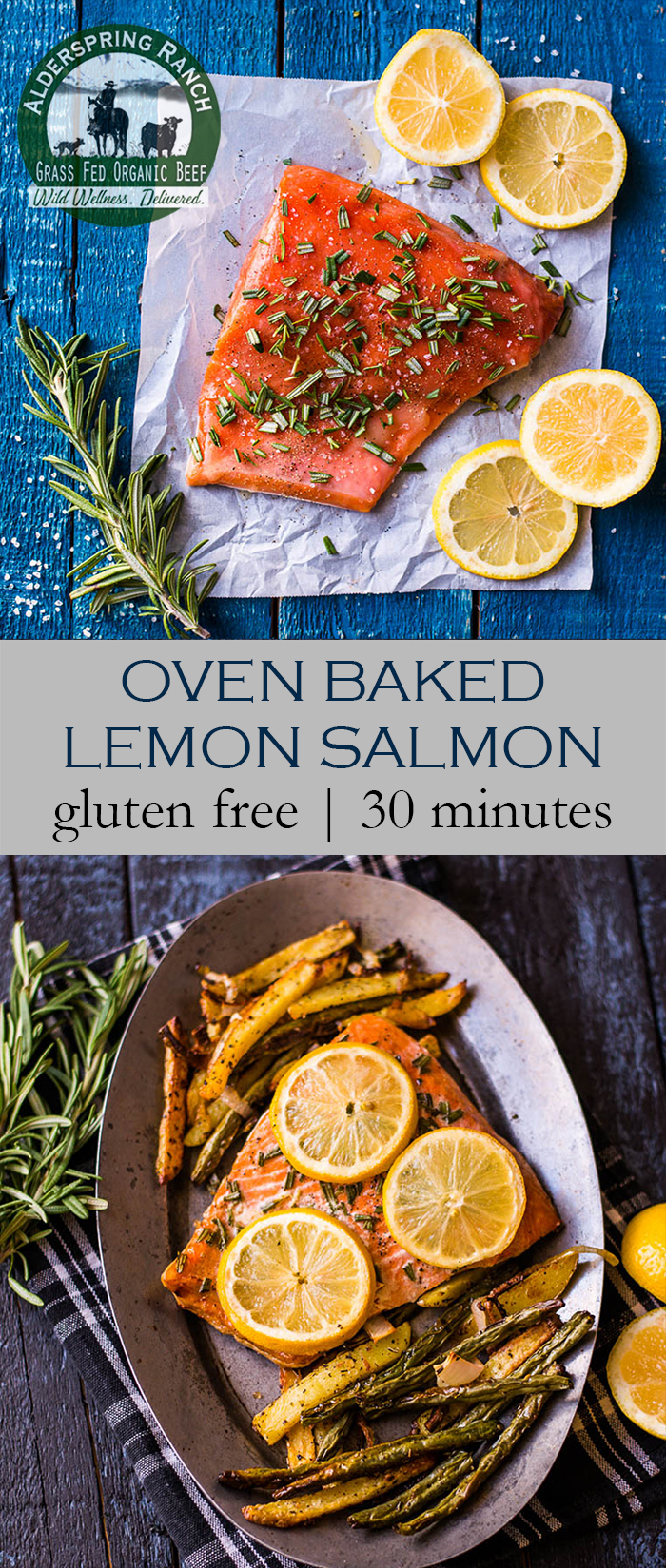 Want to share this post or follow us?