Want to share this post or follow us?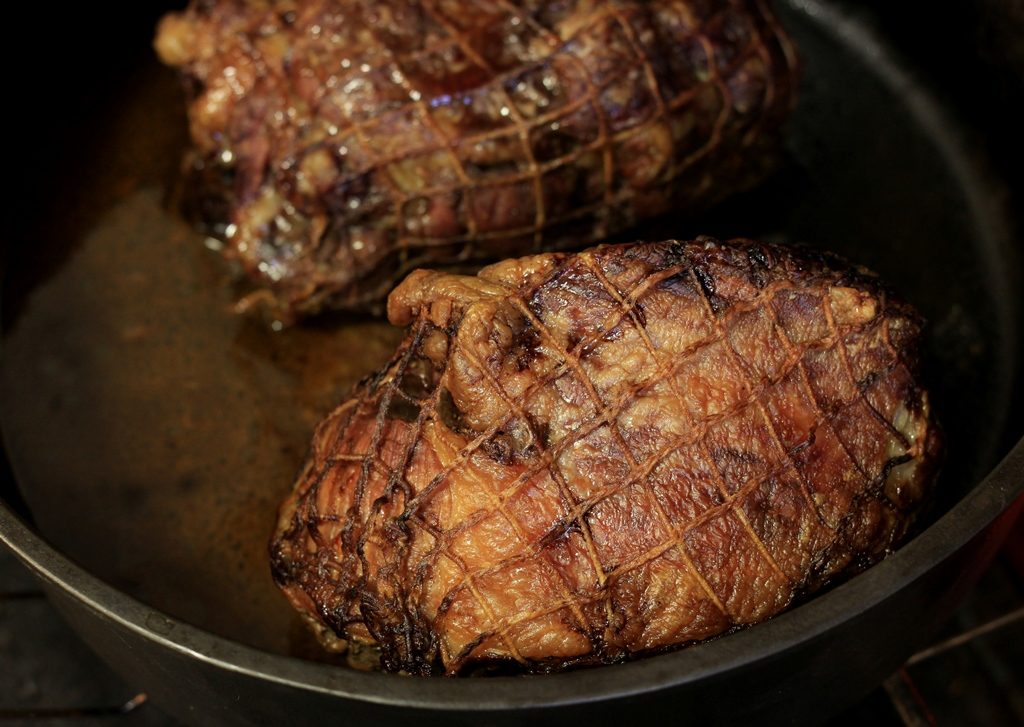 Chuck roasts are among the most flavorful cuts of beef. With moist heat, this inexpensive roast can become a memorable family dinner. The key is long, moist cooking which breaks down the collagen fibers and allows them to melt and infuse the meat with rich, beefy flavor. When cooked, the meat should easily pull apart into tender chunks. There's nothing better, I think, on a cold, dark winter day, than to fill my kitchen with the smell of a chuck roast in the oven, lying in a bed of potatoes and carrots. I can put the roast in at noon on a busy day, and with the addition of a salad or fresh baked bread at suppertime, I have one of those meals that keeps my kids silent for the first half of dinner because they are enjoying the meal so much.
Find recipes for chuck roasts below!
Latest grass fed chuck roast recipes from our ranch!
This Mexican Barbacoa Instant Pot Rump Roast is an easy shredded beef Instant Pot recipe that also happens to be paleo and gluten-free. And as usual, I've tried to simplify the recipe to include ingredients you already have at home. While traditional barbacoa calls for chipotle chilis in adobo, we make do with a few…
Want to share this post or follow us?