Want to share this post or follow us?
While ribeye and filet mignon steaks are incredibly delectable, with beautiful tenderness and complex notes of flavor, they are also quite expensive. Enter the skirt steak! This cut is somewhat underrated; when properly prepared, it is exceptionally tasty and tender. Furthermore, these steaks are relatively inexpensive. The thin cut cooks quickly and can be so simple to prepare. Below are 8 delicious recipes from recipe developers and food bloggers around the web!
This recipe is from Judy Kim, bringing a garlic-herb butter spread to the table. Sandwiches will never be the same!
For those sensitive to gluten, be sure to use gluten free bread!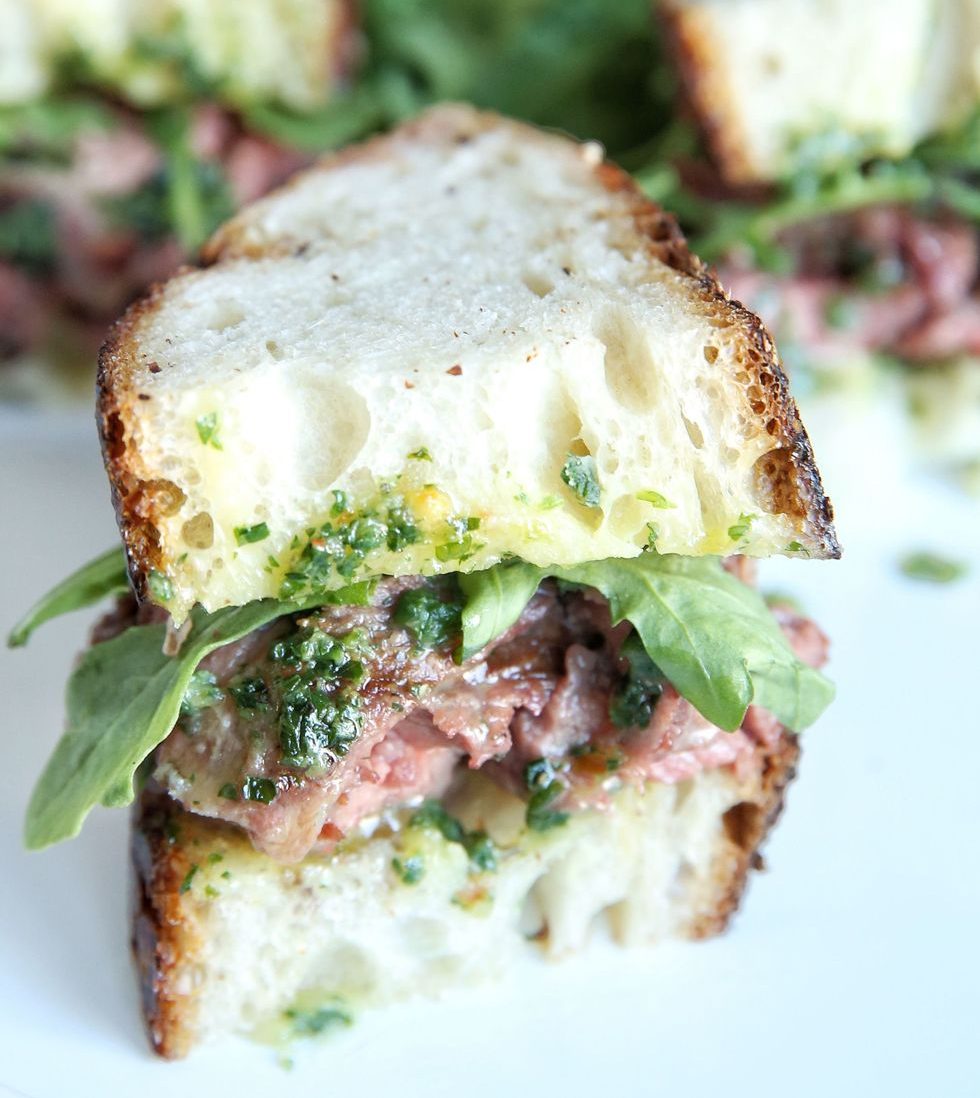 This awesome recipe from Rachel at Feast and Farm offers a step by step picture tutorial of how to broil skirt or flank steak! This easy meal is a fast and delicious dinner secret and you just need some basics to get started; salt, pepper and olive oil.
This recipe also includes a helpful, short and sweet YouTube video!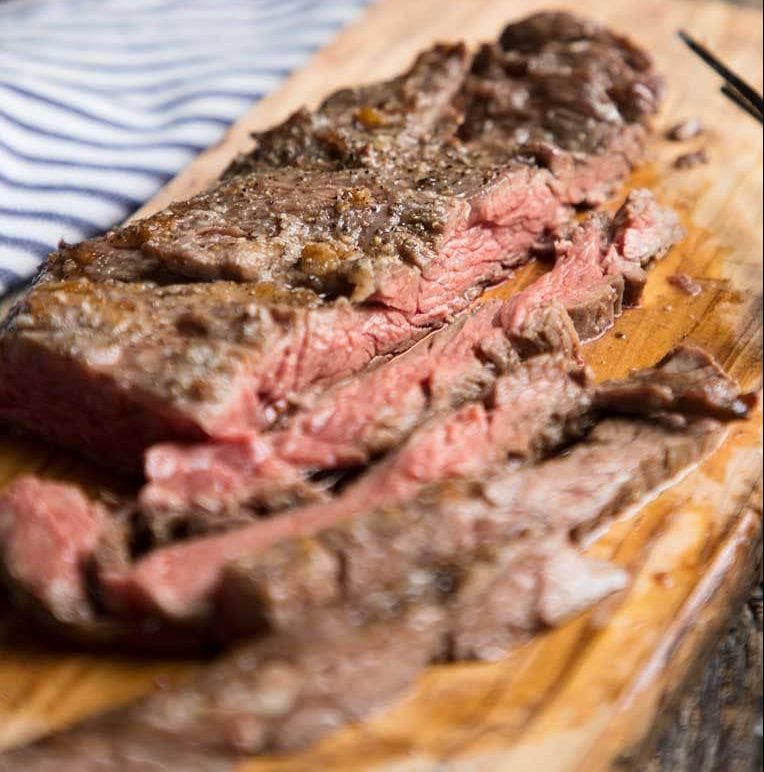 This recipe was an absolute joy to stumble upon! Any recipe that is multigenerational is bound to be a winner! This marinade contains a citrus essence, calling for refreshing ingredients such as olive oil, orange juice and lime juice-perfect for a summer cool-down! The Chimichurri sauce offers the clean and fresh taste of cilantro, parsley, and lime juice (add red pepper flakes for an optional spicy kick!).
For those who are gluten free or gluten sensitive, use a gluten free Worcestershire sauce and gluten free soy sauce.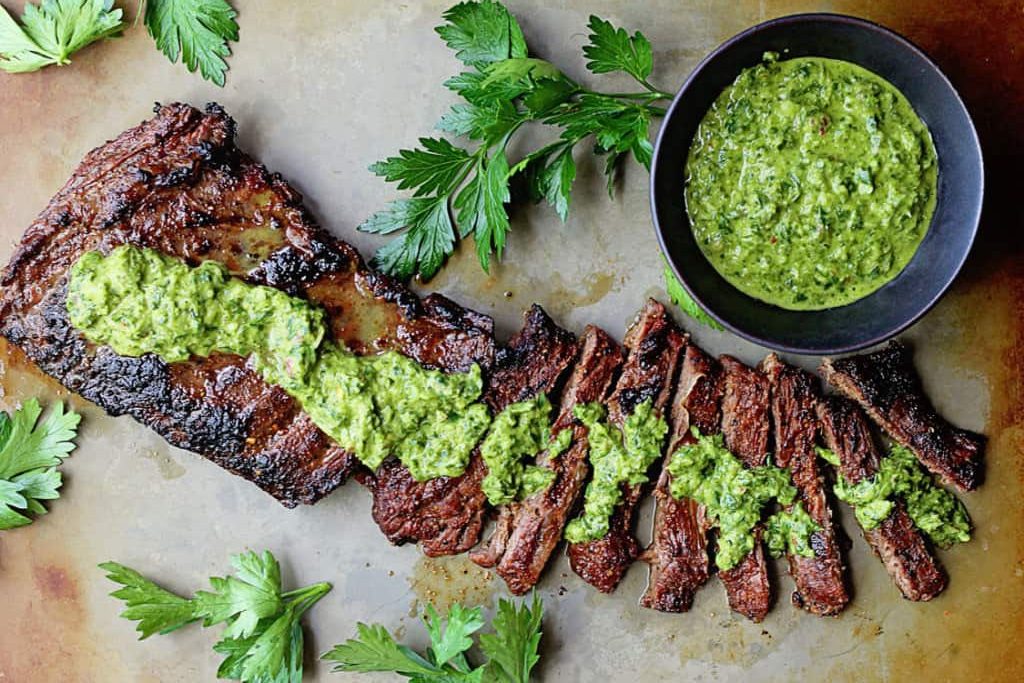 This skirt steak recipe from Bobby at Flavcity is simple but it packs a spicy little kick! The rub calls for smoked paprika and cayenne pepper and the salsa verde ingredients are fresh garlic, parsley and lemon.
This classy, all purpose steak rub contains chili powder, dark brown sugar, cumin, coriander and oregano. The Chimichurri sauce is made with fresh Italian parsley leaves, cilantro, red chili flakes and extra virgin olive oil. The leftovers are great in a sandwich or on a salad! This recipe, brought to you by Irvin Lin at Eat the Love, is absolutely mouthwatering.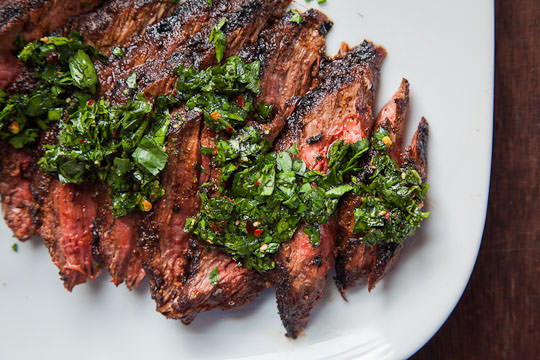 Grilled skirt steak is a must for summer meals. This quick and easy recipe comes from Shay at What the Fork Food Blog. While this thin steak cooks up very quickly on the grill, it is highly suggested to marinate the meat overnight. Toss the leftovers on a delicious summer salad!
To make completely gluten free, be sure to use a gluten free Worcestershire sauce option.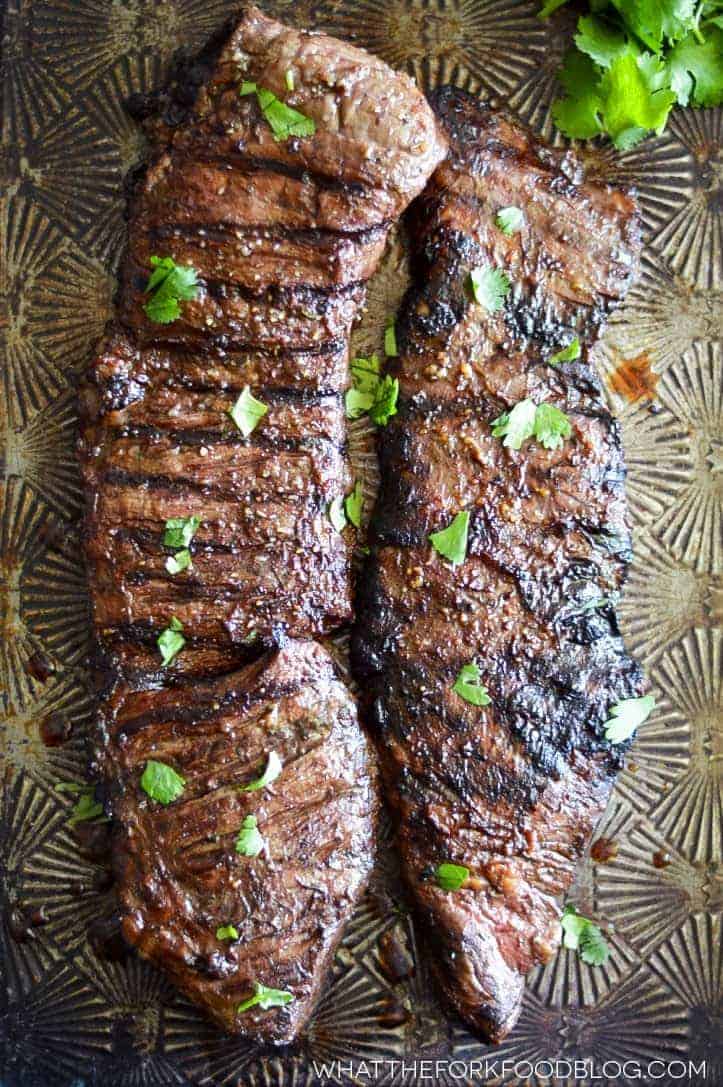 Everybody loves options, so here are 5 different ways to cook up the skirt! The author, Matt Moore, explains that when marinated and prepared correctly, this cut is an excellent choice for "flavor, value and versatility." These 5 recipes include Steak Sandwiches, Stir-Fry, Grilled Skirt Steak, Fajitas and Leftover Scramble.
Come hungry!
If gluten sensitive, be sure to select gluten free alternatives for these recipes such as GF bread, GF Worcestershire sauce, and GF soy sauce.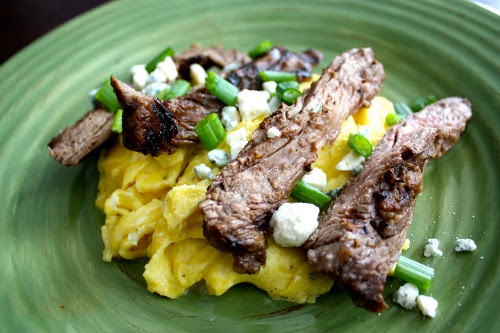 Olive Oil, garlic, cilantro….mmmm. Skirt steak marinates very well, and this delicious marinade recipe from Maryann at Domestically Speaking will take your steak dinner to the next level! This fresh and simple recipe suggests marinating your steak (preferably overnight) in a bath of fresh ingredients before grilling it up the next day.
For those sensitive to gluten, there are gluten free Worcestershire sauce options available!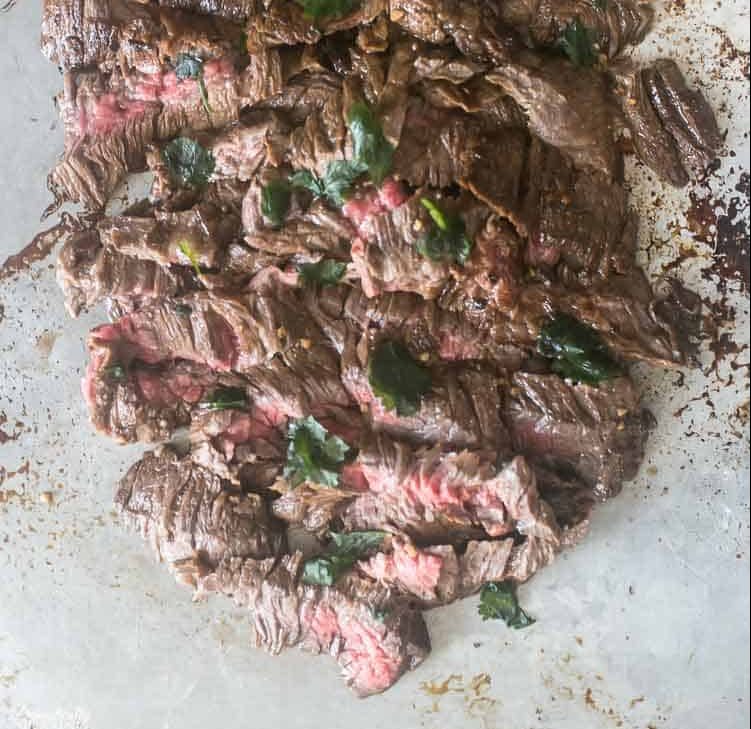 Thanks for visiting and checking out this recipe roundup! Want another delicious skirt steak recipe? Check out our easy recipes for an Asian beef stir fry using skirt steak or fajitas that can be made with skirt steaks. And comment below with your ideas for future roundups!
Want to share this post or follow us?