Want to share this post or follow us?
These easy fajitas can be made with flank steak, blade/flap steak, flatiron steak, or skirt steak. They can also be as spicy (or not spicy) as you want them to be! 
(Gluten Free, Dairy Free, Soy Free, Nut Free, Refined Sugar Free, Paleo, GAPs Friendly)
Click here to skip to the recipe!
---
If you're looking to mix up your cooking a little, try these easy flank steak fajitas (and feel free to use other long, thin steaks to mix it up). The steak is marinated to tenderize and flavor it. You can also grill or pan-fry this with two different cooking styles. Serve on tacos with fresh homemade guacamole!
Oh, and no matter which steak you use, be sure to cut against the grain or your fajitas will be tough! This isn't as intuitive on a skirt steak or flap steak. See below for how you should cut the skirt steak or flap steak: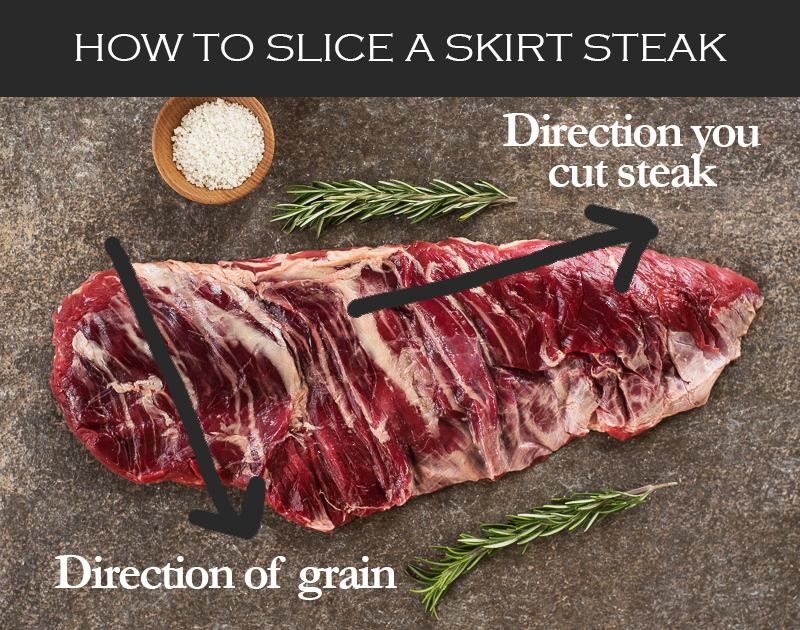 But, for this flatiron steak below (and the same applies for a flank steak), see that the grain goes horizontally. You'd cut vertically (the short way) for this steak.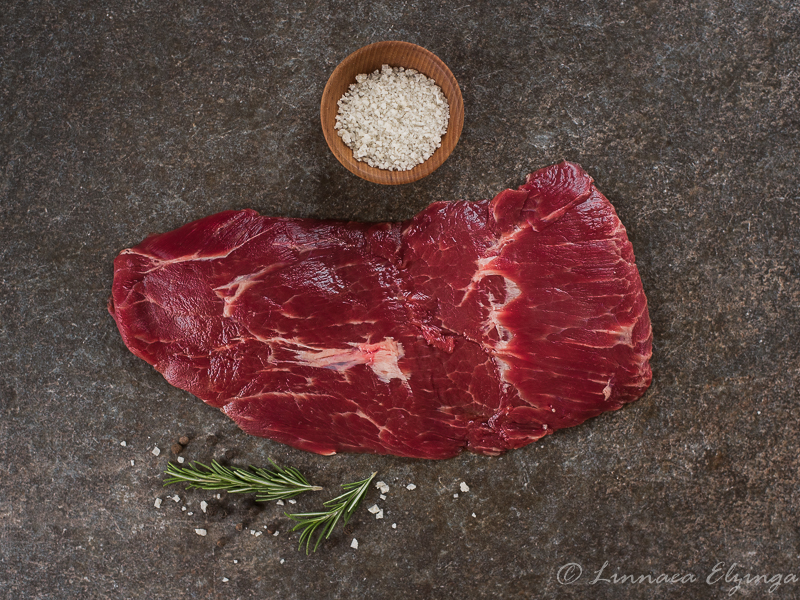 So that's it! If you have long slices from a skirt or blade/flap steak, you can just cut those slices in half or thirds.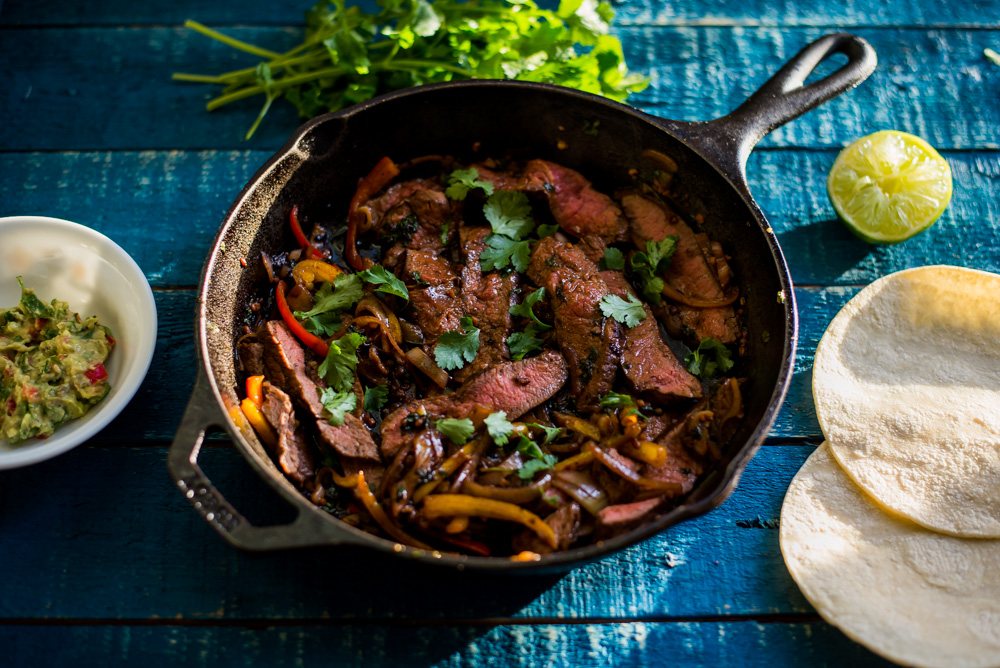 Beef Flank Steak Fajitas
Ingredients
Marinade Ingredients
juice of 1 lime

1/4

cup

olive oil

minced fresh cilantro

1/4 cup

1

chili pepper or jalapeno

de-seeded and minced (use half for milder fajitas!)

1

tablespoon

garlic

chopped

2

tablespoons

honey

melted

1

teaspoon

ground cumin

1/2

teaspoon

smoked paprika

1/2

teaspoon

chili powder

1/2

teaspoon

salt

1/4

teaspoon

black pepper

ground
Other
1

large onion

1

red and one green bell pepper

olive oil

for cooking

cilantro

for garnish
Instructions
Pan-Frying Method: 
If pan-frying your fajitas, thaw the steak and slice thinly against the grain (as shown above). I actually like to thaw it almost completely but not all the way, since a slightly frozen steak is a little easier to cut if you have a sharp knife.

Once sliced, place in a ziploc bag and add all marinade ingredients. Close the bag and "massage" it to get all the ingredients well mixed together. Place the bag in the refrigerator for 4-6 hours.

When you're ready to make your steak, slice the onion and bell peppers in thin strips and set aside.

Heat a cast iron frying pan to medium high heat and add a little olive oil.

Remove the steak strips from the ziploc bag, shaking off the marinade so most of the marinade remains in the bag (it's okay if there's still quite a bit on the steak). Place the peppers and onions in the remaining marinade and close the bag.

Place the steak on the hot pan and cook on medium high until beginning to brown.

Add the peppers, onions, and remaining marinade and cook until the steak is done and the onions and peppers are tender. Be careful not to overcook the steak or it will be tough!

Serve on tacos with guacamole and garnish with cilantro.
Grilling Method: 
For this method, place the thawed steak in a ziploc bag with all marinade ingredients. "Massage" the bag to coat the steak well. Allow to marinade 4-12 hours (the marinade time is longer on this option because the steak hasn't been sliced).

When ready to cook, heat the grill to high heat. Slice the peppers and onions into strips.

Remove the steak from the bag, allowing excess marinade to drip off and back into the bag. Place the steak on the grill, then put the peppers and onions in the bag with the marinade.

As the steak grills, heat a cast iron pan to medium high heat and add the onions, peppers, and marinade. Stir occasionally as the onions and peppers cook.

When the steak reaches an internal temperature of 130 degrees F for rare, 135 for medium rare, or 138 for well done, remove from heat. Place on a plate and cover. Allow to rest for 5-10 minutes as you continue to cook onions and peppers until tender.

Remove onions and peppers from heat.

Slice the steak against the grain, then toss the sliced steak with the onions and peppers until combined.

Serve on taco shells with guacamole and cilantro for garnish.
Want to share this post or follow us?