Want to share this post or follow us?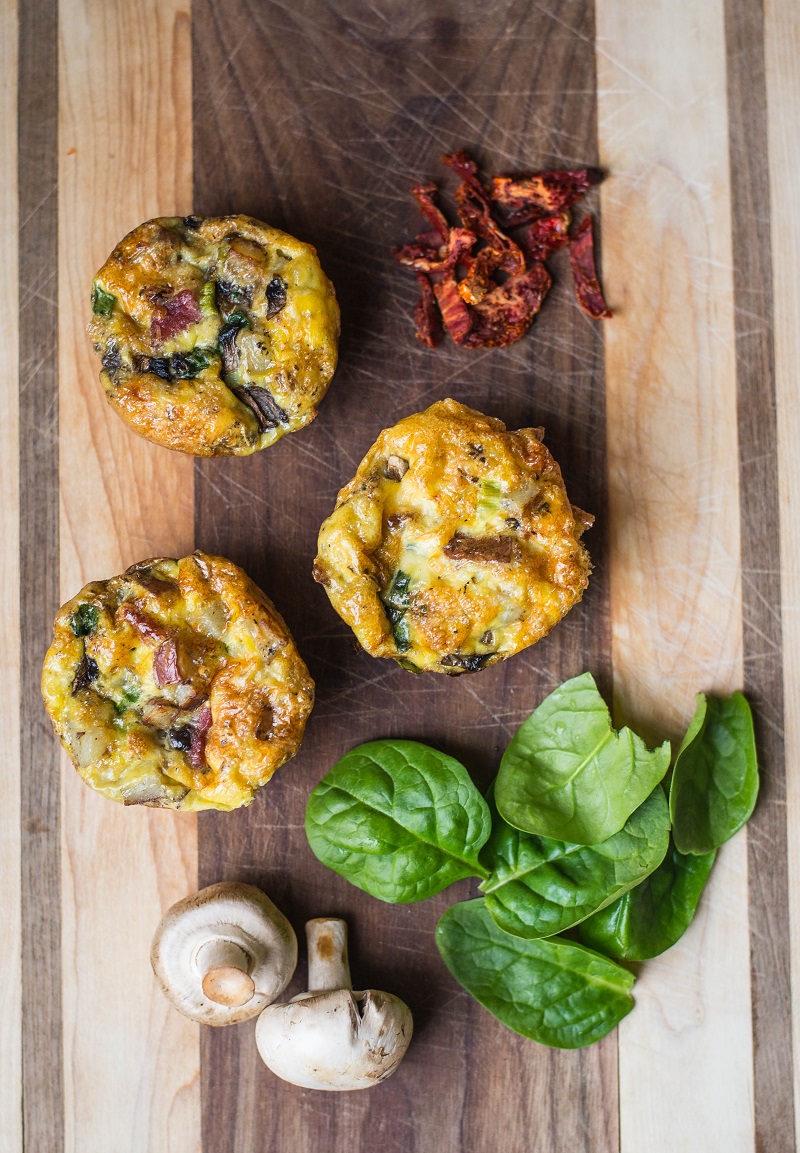 These simple and easy make ahead breakfast muffins are the perfect healthy breakfast to get you out the door on time. They're neat, too, so you can eat in the car on the way! Just heat them up and you're set!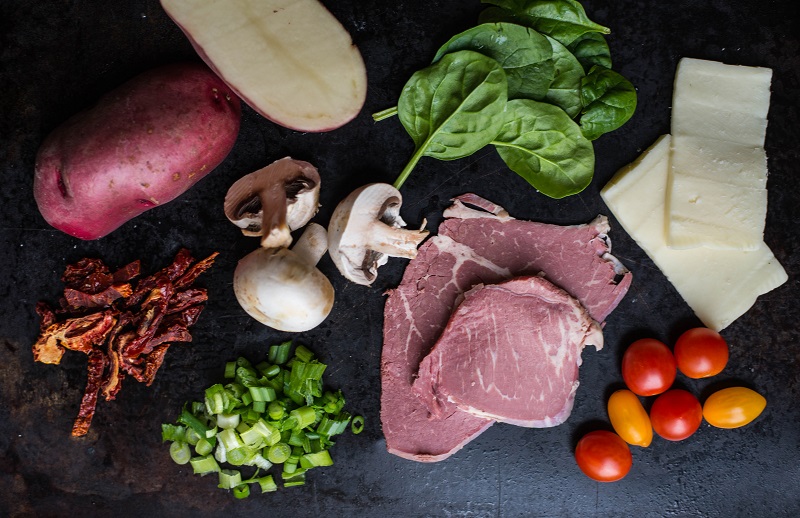 You can make these with all kinds of different fillings–get creative! You could add zucchini, bell peppers, olives, even toasted plantains instead of potatoes! You can also use different kinds of meat. Any of our sausages would be great in these breakfast muffins. We've made these with some of our jalapeno cheese summer sausage chopped up inside. That little bit of spice in the cheese added just the right zing. Another option is to use some pastrami, corned beef, or roast beef. The options are endless!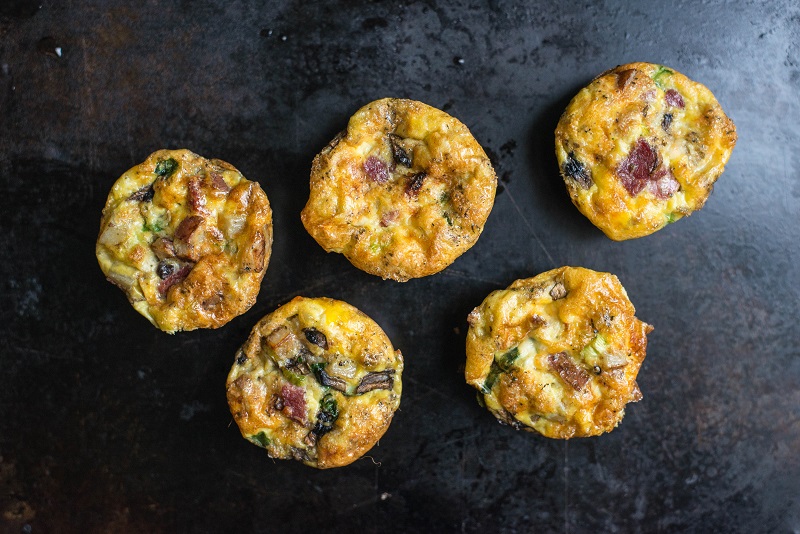 Allergens: Can be dairy free (skip the cheese and use oil instead of butter), Paleo Friendly (see dairy, use plaintains), gluten free, grain free, nut free, refined sugar free, soy free. 
Easy Make Ahead Breakfast Muffins
Ingredients
2

large potatoes or 2 plaintains

4

regular white mushrooms

or your favorite kind

about 10 sun dried tomatoes

I know they're expensive…worth it!

3

green onions

1

cup

spinach

1

leftover sausage

half a summer sausage, or a few slices of our deli meats

about 6 thick slices mozzarella

cheddar, or your favorite flavor of cheese

10

eggs

2

tsp

salt

1

tsp

pepper

2

tsp

your favorite Italian seasonings mix
Instructions
Heat the oven to 350 degrees F, grease a 12-hole muffin pan. On the stove, heat a frying pan to just above med heat, grease with butter or olive oil.

Wash the potatoes or peel the plantains, chop off bad spots, then dice into cubes or slice the plantain and chop each slice in half. Place plantain/potato in heated frying pan and cook, flipping occasionally and adding more butter or oil as necessary.

While the potato cooks, chop mushrooms, tomatoes, onion, and spinach and place in a bowl. Chop the slices of cheese into cubes but don't mix the cheese with the other ingredients.

Put the cooked potatoes/plantains into the bowl with all other ingredients except the cheese and eggs. Add about half of the salt and pepper, then stir everything together.

Crack the eggs into another bowl and beat, then add the salt, pepper, and italian seasonings and beat until combined.

Stir the cheese into the now slightly cooled potato mixture, then spoon into the prepared muffin tin before the cheese melts too much.

Pour the eggs over the top of the potato mixture.

Bake for about 15 minutes, until firm and lightly browned on top.

When cooked, allow to cool completely before storing in a ziplock bag in the refrigerator. Reheat before eating and you're good to go! You can also reheat these in a crock pot and keep them hot on low for several hours.
Want to pin these make-ahead breakfast muffins? Here's a pinterest-friendly image!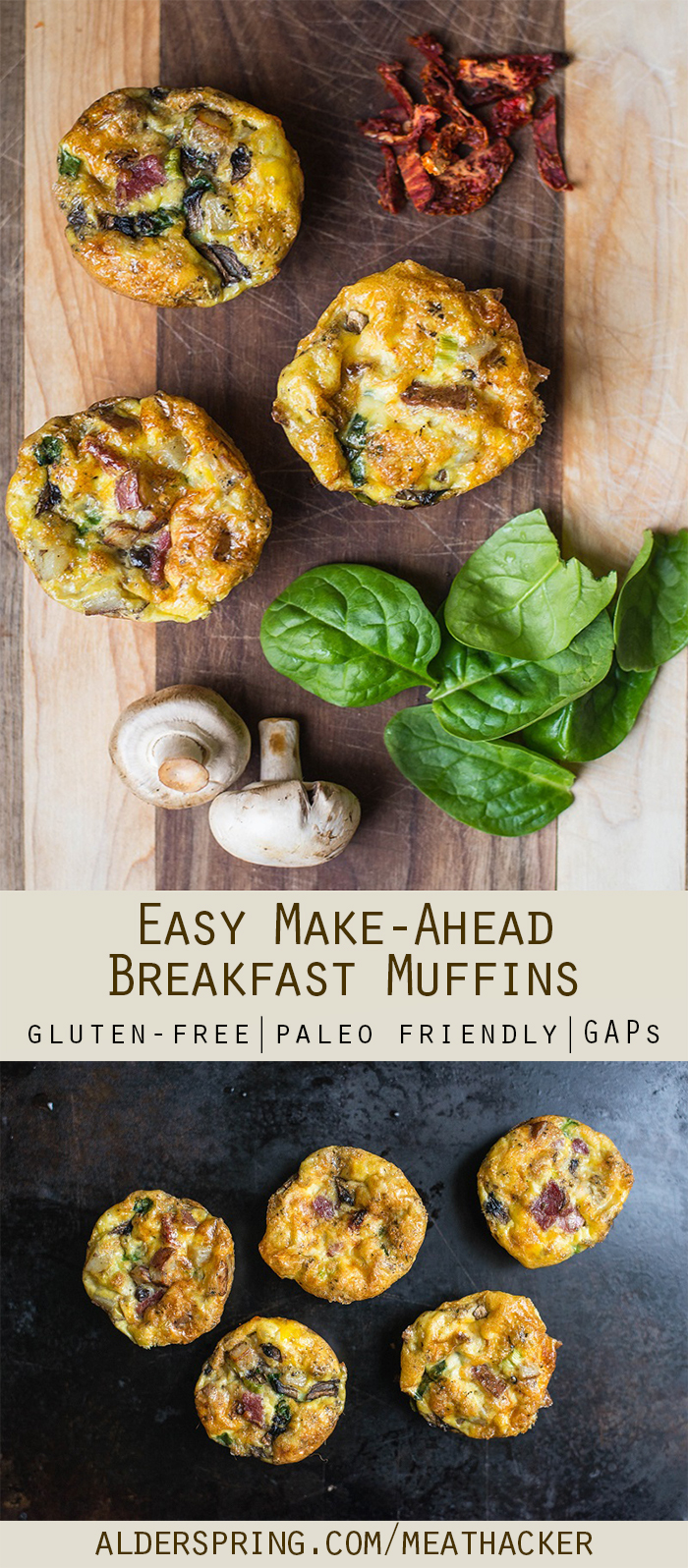 Want to share this post or follow us?