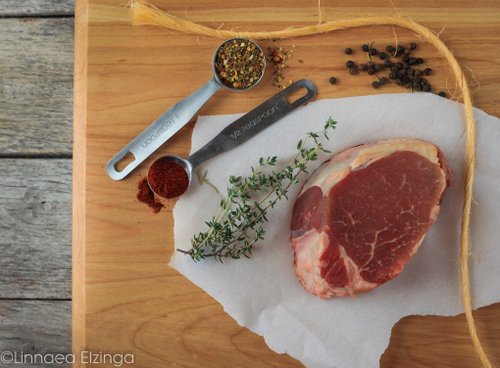 The tenderloin (or filet mignon) and  the New York (or T-bone and Porterhouse if the bone is left in) are some of the most highly regarded steaks.  They are exquisitely tender, with a mild flavor (compared to the more robust ribeye).  They can be grilled, broiled, pan grilled, or sautéed.  Tenderloins absorb added flavors readily.  That is why many cooks smoke them or create sauces to cover the steak, but generally, if we're going to treat ourselves to one, we simply grill it unadorned except for perhaps a little butter, garlic and pepper, and salt it at the table.
Looking for filet mignons online? You can find our grass fed filet mignons below!
Latest Grass Fed Filet Mignon Recipes on the Blog!