Chicken drumsticks always bring out the little kid in me. There just something so novel and fun about eating them. There is no way to eat them neatly… fingers and napkins are a must when enjoying every last bit of succulent meat. These 5 wonderful recipes were selected from incredible recipe developers and food bloggers around the web. All are free of the most common allergies like gluten and dairy and most are also paleo, Whole30, and keto diet friendly. Your whole family can enjoy chicken for dinner tonight. Just don't forget to eat with your fingers and thoroughly enjoy!
---
These Crispy Baked Italian Drumsticks (with Homemade Ranch Dip) by Kaylie at Paleo Gluten Free are crispy, covered in Italian herb seasonings, nutritional yeast and garlic! These drumsticks look fried –but they're way healthier and Whole30 approved.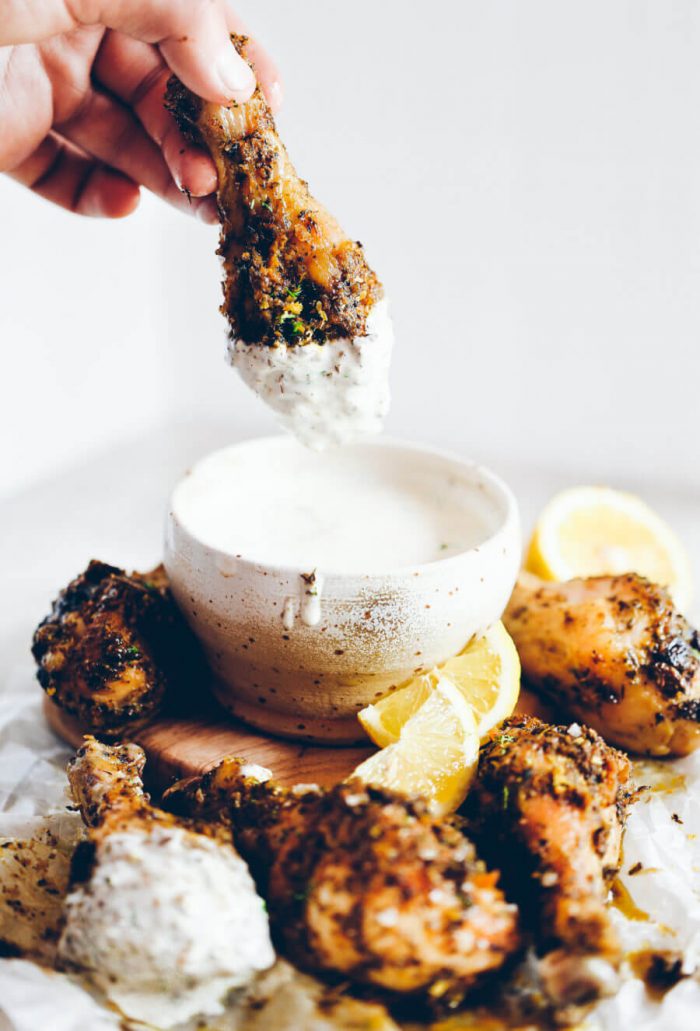 ---
Ditch the soy with these drumsticks! Kelly at Tasting Page shares this paleo, gluten free, soy free, and dairy free recipe!  Drumsticks are drenched in a marinade of coconut aminos, apple cider vinegar, honey, garlic and ginger and baked in the oven for a finger-licking delicious dinner.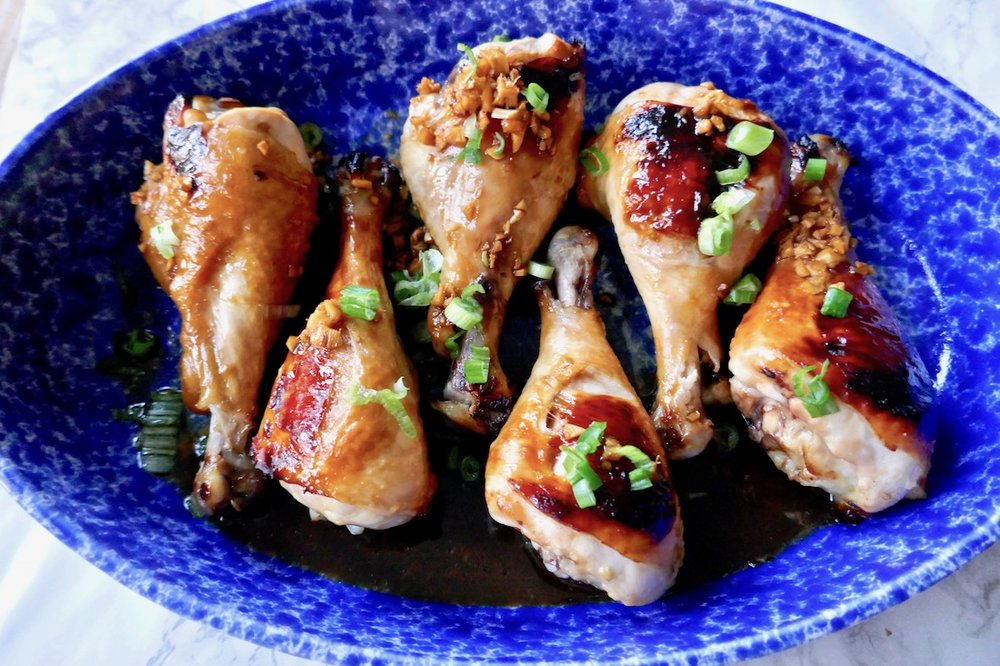 ---
These sweet and savory grilled drumsticks by Krista at Joyful Healthy Eats are marinated with balsamic vinegar, garlic cloves, and fresh rosemary sprigs!  The final product tastes like a delicious "balsamic mustard rosemary bomb!"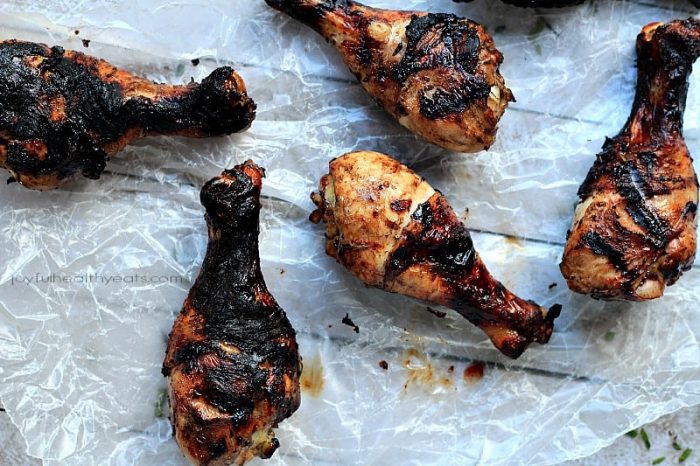 ---
This recipe from Marcia at Smart in the Kitchen is super simple. Chicken drumsticks are soaked in a sweet, salty and tangy marinade, grilled up and served with steamed rice and broccoli!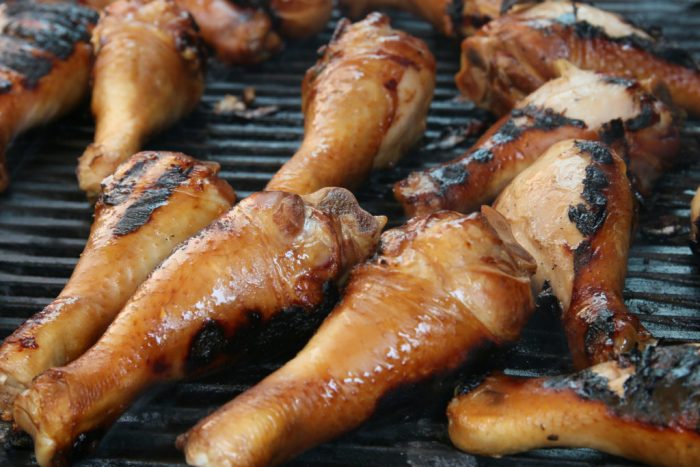 ---
Spice up any party or gathering with this recipe from Dana at Real Food with Dana. These chicken drumsticks are crispy, mouthwatering nuggets of golden deliciousness!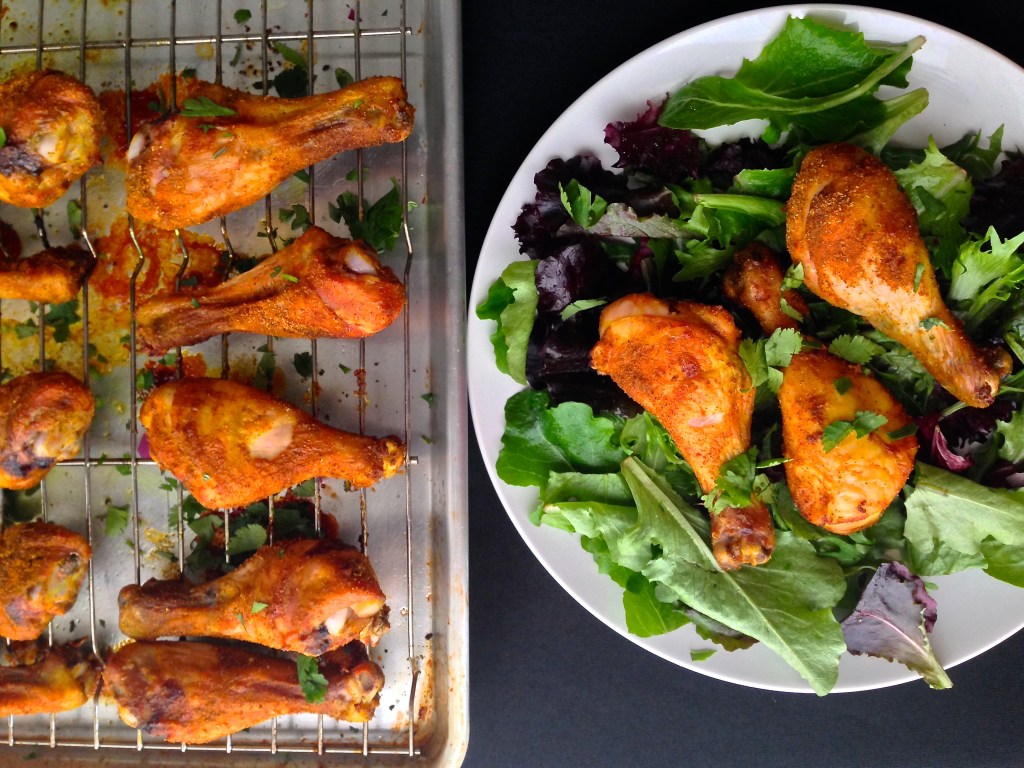 ---
Thank you for checking out this recipe roundup. Looking for a recipe that's a little less messy to eat? Check out this simple recipe for Italian Pesto Chicken Breast! And please, leave us a comment below with your ideas for future recipe roundups!