Want to share this post or follow us?
What could be better than a finger-licking, perfectly cooked, and succulent chicken thigh on your plate for dinner? While many chicken thigh recipes involve breading and frying in unhealthy vegetable oils, there are many incredible recipes for the perfect chicken thighs that will nourish your health and satisfy your palate. We've selected the following recipes- many of which are low carb or keto, gluten free, Whole30 friendly, and paleo- as a delicious and wholesome option for dinner tonight.
---
Smoky Bacon Wrapped Chicken Thighs! This weeknight recipe by Steph Gaudreau (from StephGaudreau.com) is packed with juicy flavor, thanks to smoked paprika, garlic and of course bacon. Be sure to check out the wonderful 2-minute video tutorial about this paleo, gluten free, Whole30 friendly recipe.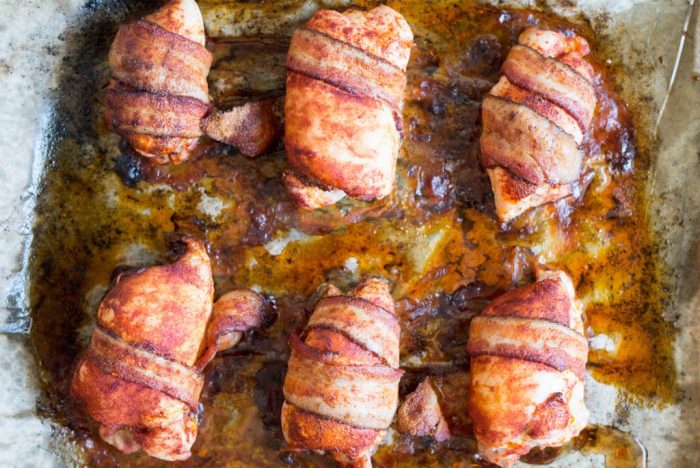 ---
Here is an herbed chicken and mushroom recipe by Kyndra at Peace, Love, and Low Carb that is tender, juicy, and packed with flavor! Since chicken thighs are higher in fat, this meal is an inexpensive, keto-friendly dish with super crispy, perfectly seasoned chicken skin. Chicken is bathed in a sauce of mushrooms, garlic, chicken stock, Dijon mustard and seasonings.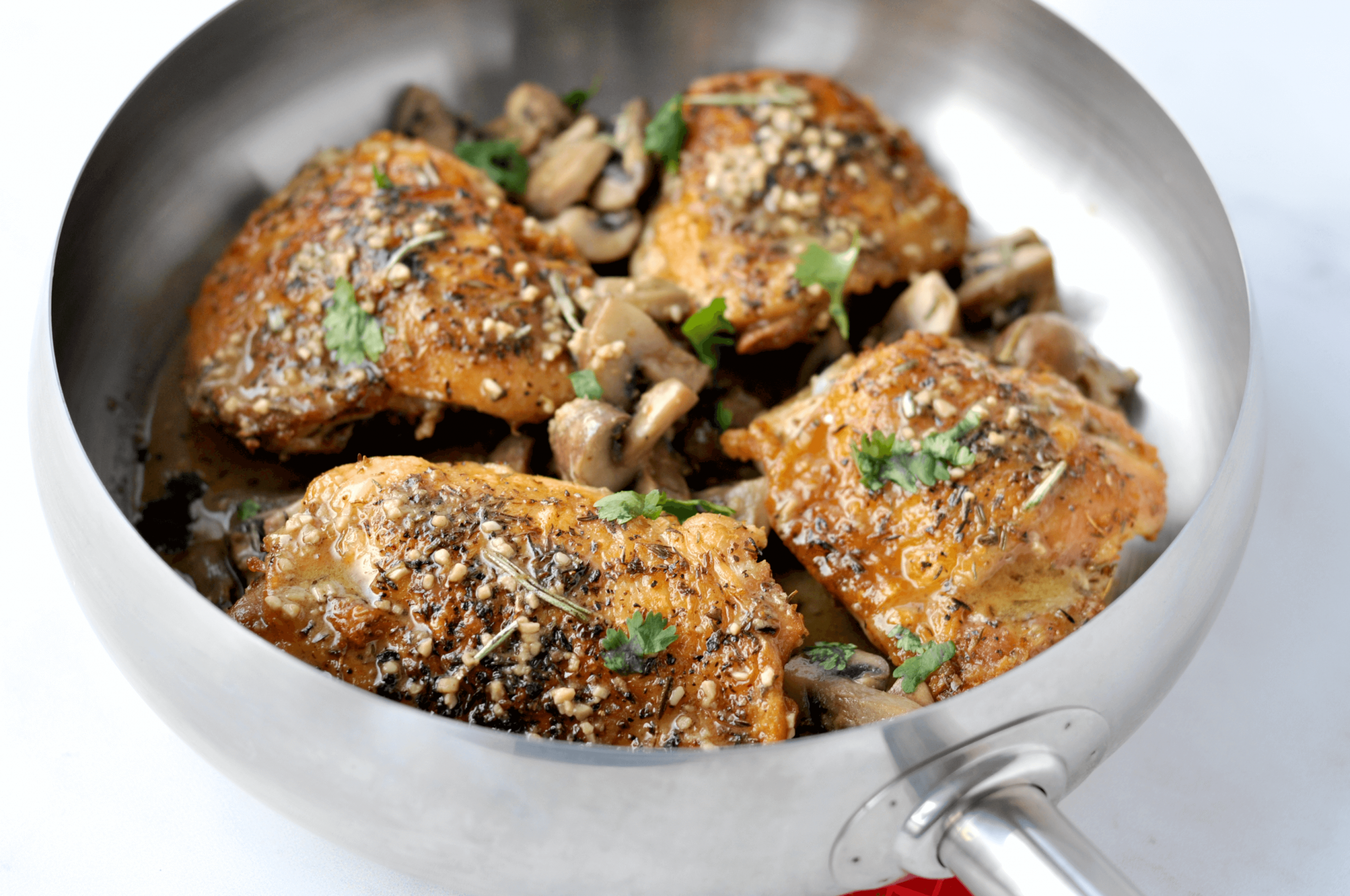 ---
Here is a chimichurri marinated chicken thigh recipe by Amanda Torres from the Curious Coconut that is paleo, AIP, keto, Whole30 and Wahls friendly. This Argentinian inspired marinade is an adaptation of her authentic chimichurri sauce from her Latin American Paleo Cooking cookbook. The combination of parsley, garlic and oregano gives loads of tangy, herbaceous flavor to the chicken meat!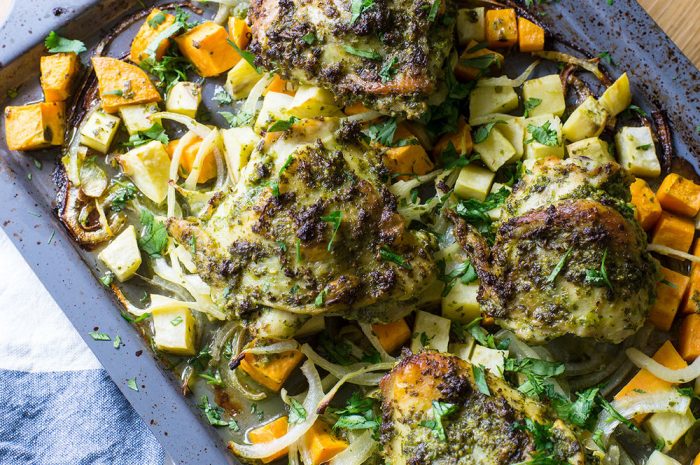 ---
Add a kick to your week with this spicy Korean chicken recipe by Phoebe from Feed Me Phoebe! Made from start to finish in the cast iron skillet, this one pan Korean spicy chicken thigh dish with gluten-free gochujang sauce results in crunchy, sticky skin. Serve these delicious thighs over white rice with sautéed red chard doused with fresh ginger and a little bit of lemon juice!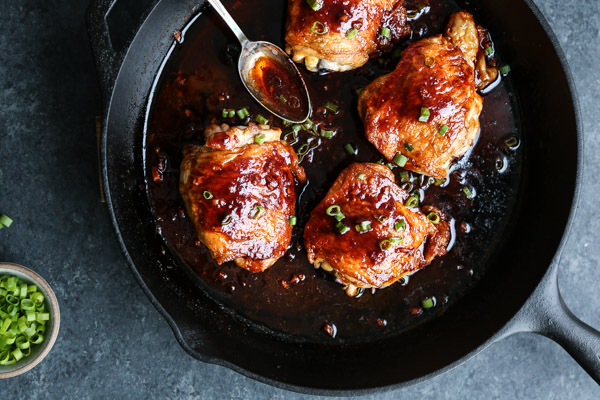 ---
Crispy chicken thighs and roasted vegetables make an easy one-pan meal! This recipe by Audrey at Mama Knows Gluten Free uses a simple homemade spice blend to give tons of flavor to the crispy skin and moist, juicy thigh meat. Enjoy this delicious and budget friendly main dish!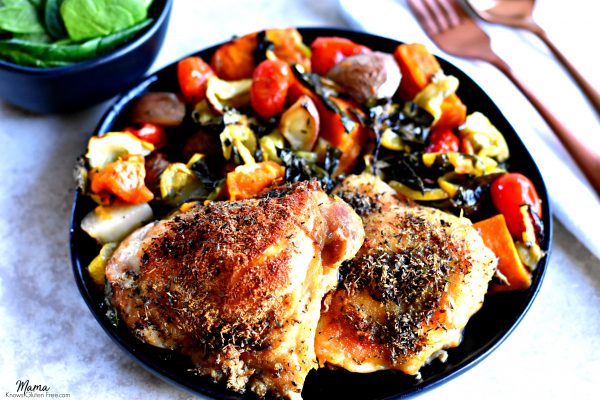 ---
This delightful AIP lemon thyme chicken thigh recipe by Louise Hendon at Healing Autoimmune is a flavorful dish with thyme, lemon zest and garlic. Check out her serving side suggestions of AIP roasted sweet potatoes and leeks or creamy AIP cucumber salad!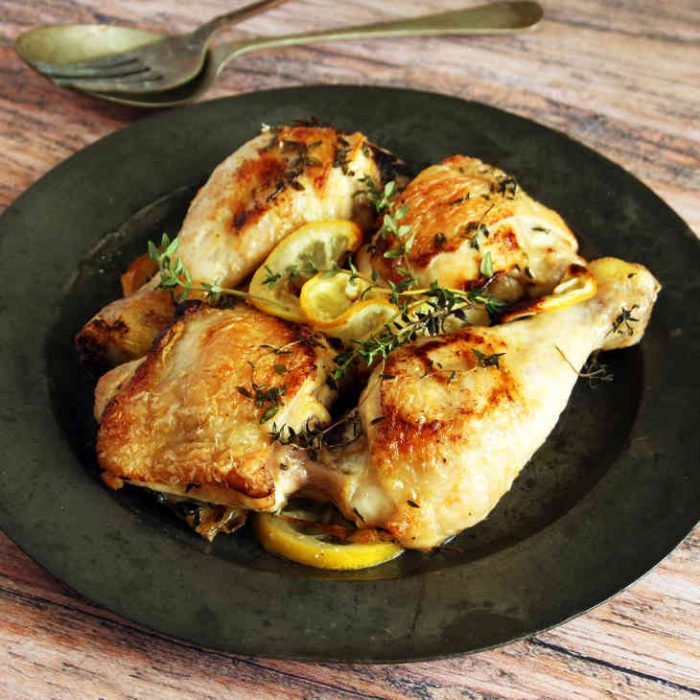 ---
This crackling creole crispy chicken thigh recipe by Amanda at Wicked Stuffed is a keto friendly and easy weeknight dinner on a budget. Feisty chicken is baked in a skillet with onions and caramelized garlic cloves. Serve alongside your favorite vegetable!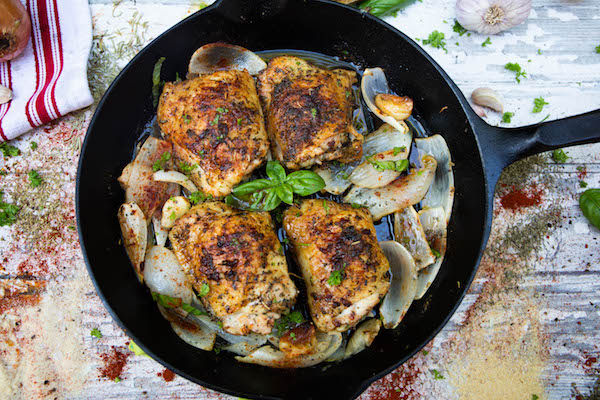 ---
Irena Macri at Food Fit for Life shares this paleo and Whole30 friendly West African chicken stew recipe from the Well Fed 2 cookbook by Melissa Joulwan. This warm chicken thigh stew is rich, hearty, and spicy!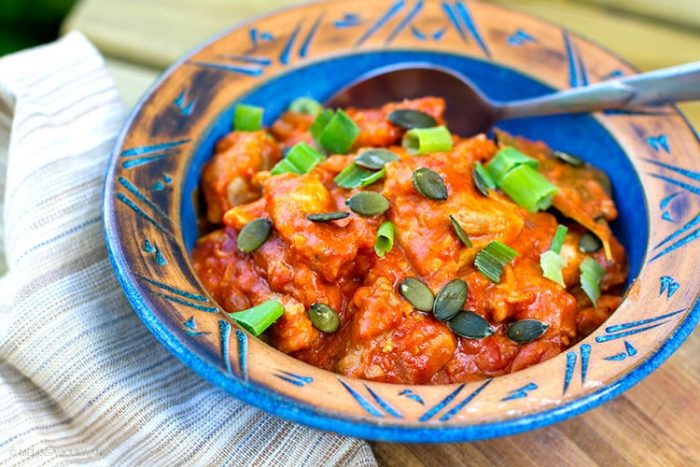 ---
In this Paleo and AIP friendly recipe by Marissa at Joy-Filled Nourishment, chicken thighs are immersed in a delicious honey and garlic marinade and baked to a perfectly crispy, golden perfection. This recipe packs a flavor punch and is a major crowd-pleaser!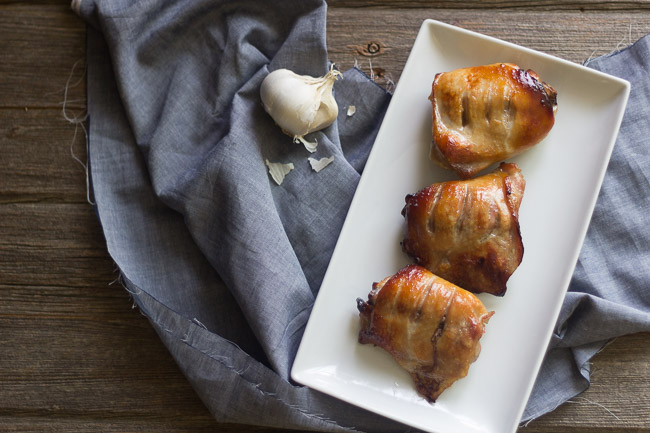 ---
Cinnamon on chicken – a surprising combination that delivers a wonderful and unique flavor! Tasha Metcalf at Ketogasm offers this low-carb baked cinnamon chicken thigh recipe that pairs ground cinnamon, fresh mint, and dried basil with a coconut milk-based sauce for a drool-worthy keto dinner.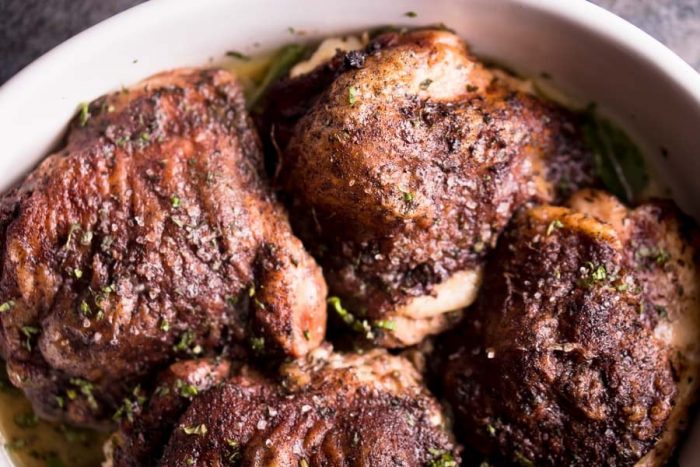 ---
Broiled Chicken Thighs with Artichoke and Pesto by Vicky at Avocado Pesto is a low fuss recipe with minimal clean up and only 4 ingredients (plus salt). A classic go to weeknight dinner, this broiled chicken results in a crispy outside and tender inside with a Mediterranean flavor.
---
Lauren Geertsen at Empowered Sustenance shares this "Autoimmune Paleo Pesto Chicken Spaghetti Squash" recipe contribution by Michelle Hoover from Unbound Wellness. Basil and arugula create the base for this rich, AIP-friendly (and nut free) pesto sauce. This recipe is low carb, grain free and nutrient dense!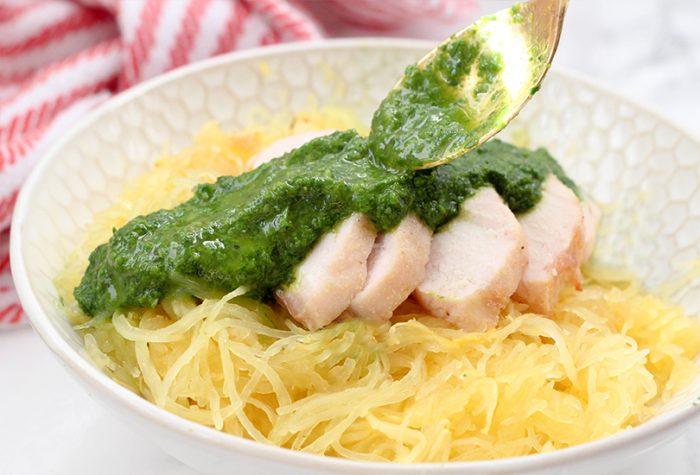 ---
Thank you for checking out this chicken thigh recipe roundup. Looking for even more great recipes using chicken thighs? Check out this beautiful (and easy) recipe for chicken tikka masala, which can be made with chicken thighs! And please, leave us a comment below with your ideas for future recipe roundups!
Want to share this post or follow us?