Last Week: The bronze, red, and gold of fallen leaves carpeted the road before me, often obscuring the double yellow lines. Negotiating countless curves with my rented pickup through fog-shrouded spruce and fir forested gaps in the ancient spine of Vermont's Green Mountains, I made my way down through picture-book New England villages complete with covered bridges (stop before you enter, as most of them are one-lane).
The last time I had been over these mountains was 40 years ago. There were more people than I remembered, and the demographic had apparently changed to a large degree from dairy families and loggers to two new classes of people. The first class, I perceived, was individuals who now worked remotely from a bucolic setting compared to a midtown Manhattan or Boston office; the second were people who worked in tourism or services to support the first group. Many of the places still sported some animals—a cow here, or perhaps a herd of goats or sheep, and a few horses.
But it was still beautiful in every way—from the trees, to the white clapboard buildings, and from covered bridge to lofty and fog shrouded heights dusted with snow. I had missed the peak of the color season, but sugar maples and especially American beech clung stubbornly to their leaves despite their telltale loss of all chlorophyll green, now replaced with non-solar collecting yellow and reds. The streams ran clearer than I could remember, as I passed windowpane pools, unveiling the kaleidoscope color graveled bottom along mountain steams near Lincoln on the way to the steeps of Lincoln Gap.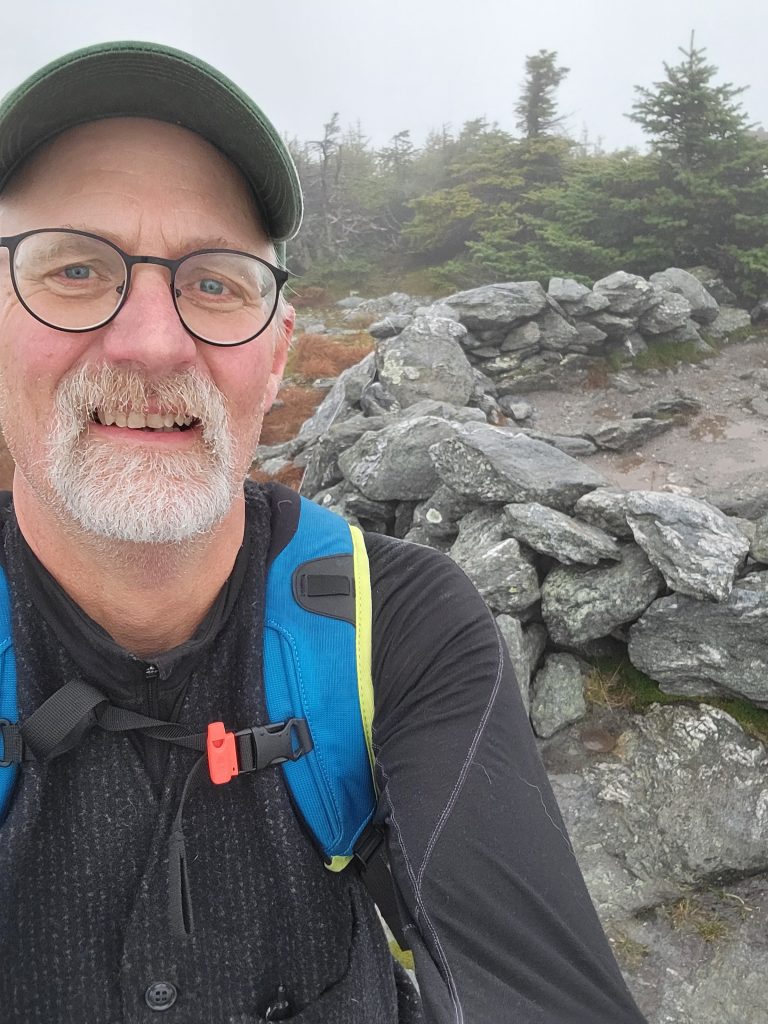 For the first time, I noticed the stone walls. I'd see them in the middle of nowhere on thickly forested mountainsides, near Braintree Gap and on the Bethel Mountain road still standing 2 or 3 feet high, meandering, yet still straight in a very directional construction, marking long overgrown field boundaries in a mature sugar-maple and beech forest. I stopped and looked at one.
The leaves nearly covered the top of the wall, and festooned themselves on shelf-rocks along the face, mostly obscuring the handiwork of dry stacked stones. I thought of the human hands that stacked these endless walls and wondered if they even knew or thought of the fact that they were stacking some ancient artifact of some sort of metamorphosed sea floor, uplifted when the North American Plate collided with sea-floor spreading from the depths of the Mid-Atlantic ridge.
I doubted it. As a rancher, I often don't delve into such thoughts. Instead, I think of the boundary that this fence would set in the mind of my charges: "This is the boundary, here. You cannot graze beyond this point."
It was clear that this wall was for sheep. It simply didn't have the height for cattle; they would jump. And goats—well, let's not go there. Let's just say that there is no fence yet devised by the mind of man for the mind of goat.
Indeed, it was sheep. New England was home to thousands, likely even millions. In fact, in the early 1800s, New England had a clear resemblance to Old England: deforested hillsides, green pastures with a jigsaw puzzle of stone walls, speckled with sheep. The 18th and 19th centuries were called a "sheep craze" by some. After loggers and sheepmen had their way, over 80% of Vermont was bare, and with continuous grazing, soil stability and plant diversity plummeted.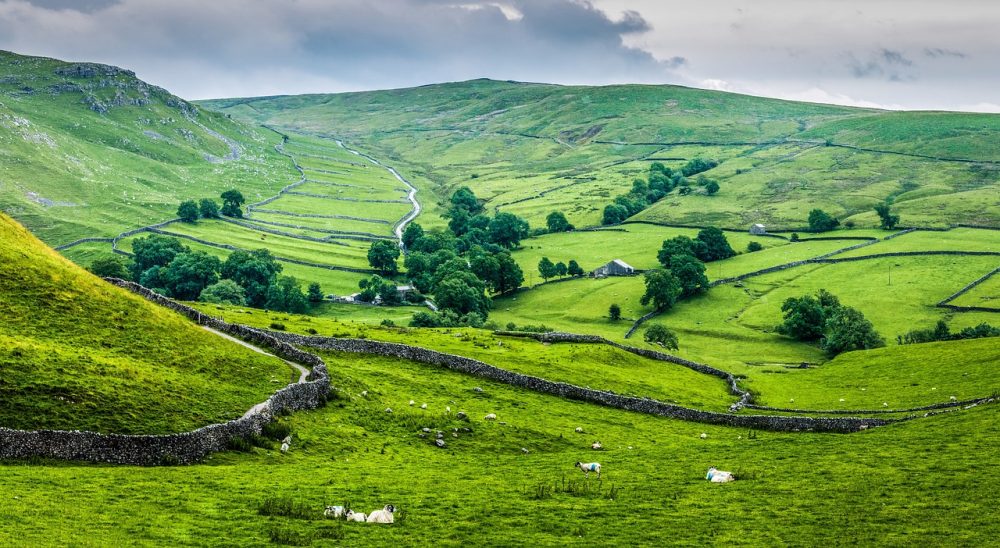 Photo from actual England, where much of the countryside is a patchwork of these stone-walled sheep pastures. These hillsides used to be mostly forest. Now they re overgrazed pastures with reduced species diversity because pasture moves are not frequent enough and livestock density is not high enough to prevent "selective grazing," where livestock select palatable species and leave others to outcompete the palatables and gradually reduce biodiversity.
The steep hillsides began to wash away.
The cycle of civilization's love affair with soil extraction documented in David Montgomery's recent book simply called "Dirt: The Erosion of Civilizations" was exemplified in Vermont. He states that the cycle has been repeated over and over again since mankind first colonized areas on the planet.
It goes something like this: Colonization; Land clearing (timbering—forest extraction for building materials and fuel); Introduction of grazing animals or monoculture farming (continuous grazing without any rotational aspects); Loss of plant diversity through selective grazing or death through tillage (given continuous presence on a pasture, animals will choose the most palatable plants first and leave the rest to outcompete the palatables until they are eliminated); Soil biota loss (without diversity of plants above, the soil biome suffers); Soil erosion and instability; Abandonment of land and vegetation as an economic resource; and lastly, revegetation of lands through succession back to naturally occurring forested ecosystems (provided there is enough atmospheric moisture—the 'brittle' lands simply turn into desert).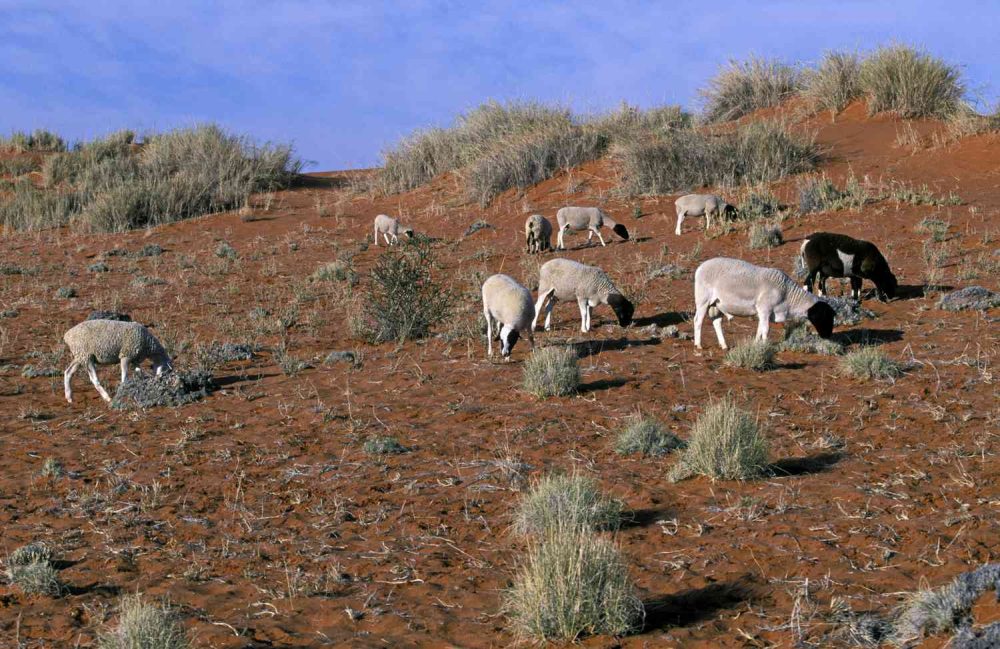 The landscapes of the Middle East are one example. Though there are other factors contributing to desertification in these countries, centuries of continuous grazing by livestock has degraded what was once arid grassland in many areas. Unlike in Vermont, there isn't enough rainfall here to allow for rapid recovery after overgrazing. We see this same thing happening right now on arid Western landscapes in the United States in low-rainfall regions of Idaho, Nevada, Eastern Oregon, Utah, and Washington. We don't believe it's irreversible yet, but overgrazing has and is changing these landscapes.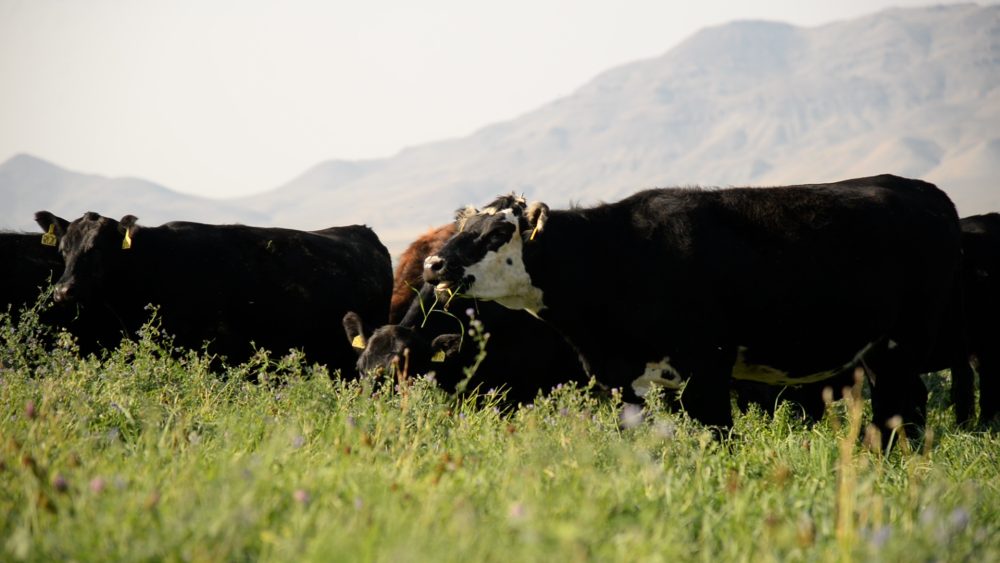 Grazing doesn't have to be a negative when it comes to biodiversity. Our bovine friends here can actually help with that when we use electric fence to make small pastures that we move them through very frequently (for us, it ranges from every 2 days max to every few hours depending on where we are in the growing season). Two factors make this work: first, having enough livestock per acre that they feel a little competitive with each other for grass. The cattle in the photo above aren't overcrowded or uncomfortable in any way, but they are aware of their fellow bovines grazing nearby. It creates a subtle sense of competition that makes them put their heads down and simply take mouthfuls without wasting time selecting only the most palatable species. It's like a group of kids given a pile of candy at Halloween. A kid alone might take time to pick their favorite candy, but with all of the other kids grabbing candy at the same time, they'll take as much as they can without taking time to select. The second principle is moving frequently before livestock have a chance to graze too far (our rule is to only let them eat about 40% off the top before we move to the next pasture). What this means is you get a fairly even graze of all species with about 60% of the plant left, giving plants plenty of leaf material left over to photosynthesize and grow back rapidly. The graze, then, can become a net benefit because grazing has been shown to stimulate plants to deposit sugars and organic matter in the soil below while also putting organic matter in contact with soil through trampling. It's a symbiotic win-win for plant, soil, and grazing animals, but it only happens when grazing is managed and plants are given time to recover before being grazed again.
The full cycle has happened in Vermont. Montgomery was right. The land had essentially gone broke and was abandoned by humans. They still live there but have little to do with extracting resources from it any longer. They enjoy looking at it now through their windows as they work remotely on their laptops engaged with the latest zoom meeting. And now, succession is restoring ecosystems above…and below ground.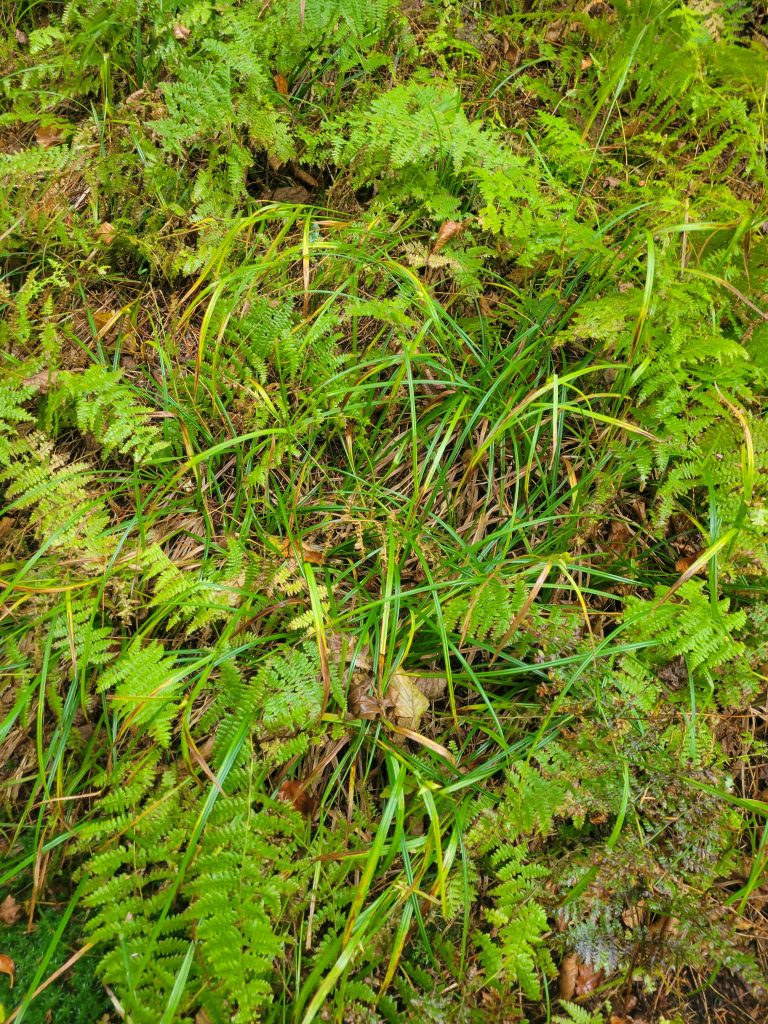 Why does this happen over and again? Why can't we learn? Why can't the human race instead attempt to emulate nature, and become part of an ecosystem, rather than extracting from it?
I think it has to do with the span of human life. Our time here is short, and only a tiny part of the wisdom we accrue lives beyond our lives. In other words, we fail to pass the lessons of the land on. Montgomery's book may seem timeless today, but like most titles, in 100 years, it will only most likely occupy shelf space in the Library of Congress—and by then, that may be digital space only.
And our next generation, unfortunately, starts over. And so it goes. The Montgomery 'Dirt' cycle continues.
Even the lessons of the 1930s Dust Bowl–that 'Worst Hard Time' are lost on us. Agribusiness seems hell-bent on turning soil to dirt, at efficiency scales impossible in any other generation since the beginning of time. They are spreading a chemical agriculture to places in the world that were, in my lifetime, unmapped rain forest.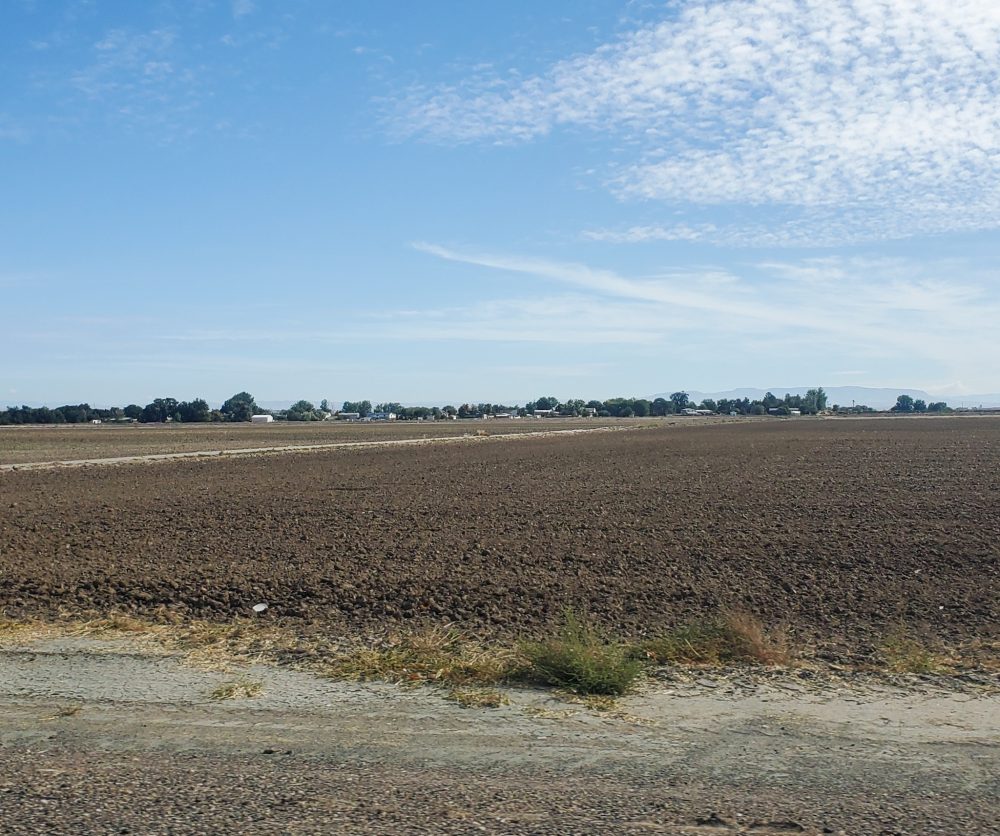 Photographed by daughter Linnaea a few weeks ago, where she and Annie are going to school in Oregon. Every day they make the 15-minute drive to campus past field after field like this (this one is an onion field. There are corn and lettuce fields too. That's it on the biodiversity front.). When the wind picks up, puffs of dust blow through campus laden with the scent of rotted onions (the girls have lost interest in eating onions). That dust is the no-longer-so-rich soils of the "Treasure Valley"–what is becoming an ironic title as the soil wealth of the region blows away in the wind.
What can we do? Can we change the USDA? The World Bank? Bayer/Montsanto? JBS, ConAgra or Cargill? Pretty unlikely on our own. But we can put better food on our tables and eat with a conscience. We can share with friends and neighbors. We can grow a garden or even a few herbs and veggies in pots. You've probably heard this message a hundred times, from regenerative ag books, speakers, and movies. It's because it is the solution.
Because it all comes down to food: Where do we get it? How do we grow it? When we ask those questions, then and only then can we change this "culture" of agriculture, one bite at a time.
There is hope on our table. There are other producers of such food are out there. I met some in New England. More on that in a future newsletter!
Happy Trails
Glenn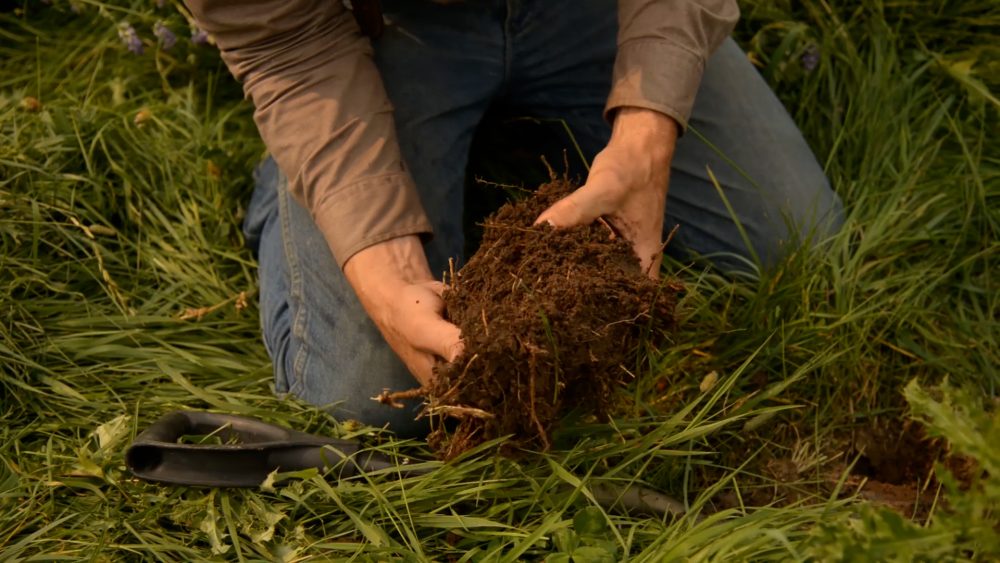 Biodiversity aboveground equates to biodiversity belowground every time. We didn't set out to improve our soils, but over the last 10 years the organic matter of those soils has tripled. We didn't set out to "sequester carbon," but over the last 10 years we've sequestered a NET (after subtracting ALL of our our operational emissions) of 294 tonnes of atmospheric cO2 equivalents each year. Our goal started out as just to improve our pasture diversity and productivity to raise better beef. Nature is cool because everything is interconnected. When we start trying to operate more in sync with the way nature works in one or two areas, everything else starts to fall into place. Another side effect we never saw coming is that we no longer have a mud season when snow melts in the spring. We used to have standing water and puddles in our pasture or even floods and runoff (and in agriculture, that's a really bad thing–water is vital, and standing water and runoff is waste). We'd get trucks and even backhoes and tractors stuck in mud. It was an annual nightmare, but we haven't gotten stuck in about five years now because water doesn't stand on the soil or run off anymore; it gets absorbed and used.