Dear Friends
This morning I got a phone call from one of my neighbors down the valley. "Glenn, this is Tom. Just wanted to give you a holler on the phone 'cause apparently you got a cow way up Hat Creek. She's just had a baby, and there are a pack of wolves within a mile or so of her."
"Who says, Tom?"
"Bill Daniels. He was up there on sleds yesterday and found her. She looks good, calf looks good, but the snow's driftin' in deep up there."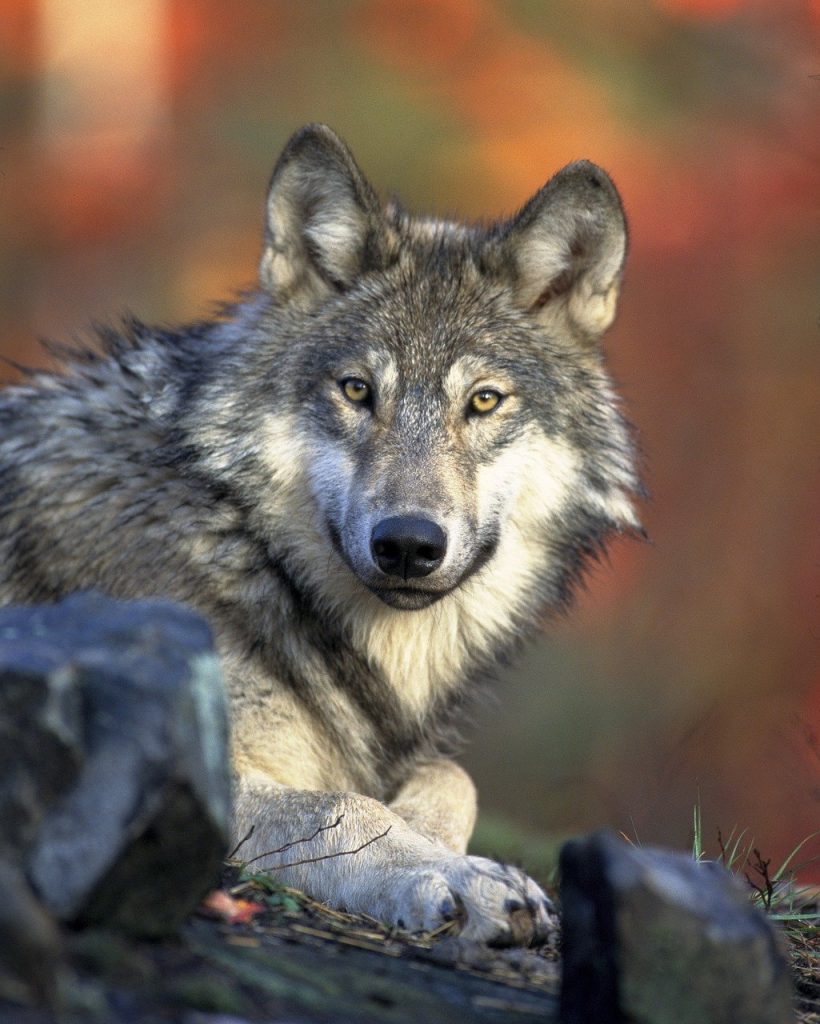 "Where are the wolves?"
"Up the canyon a mile or two on Big Hat Creek. Just above where Iron Mountain Creek joins. They looked pretty fat and happy—they got a bunch of real fresh deer kills up there, and they showed no signs of wanting to leave."
The wolves had moved back in. They were living the high life right between two of our late summer camps—Big Hat and Iron Mountain. We grazed for nearly 3 weeks in that country in September, and hadn't heard a howl or even cut a track. But we did leave a lot of great grass in all of the creek bottoms there intentionally so that elk and deer would have plenty to graze there for the winter in the sheltered hollow that formed the confluence between the two creeks.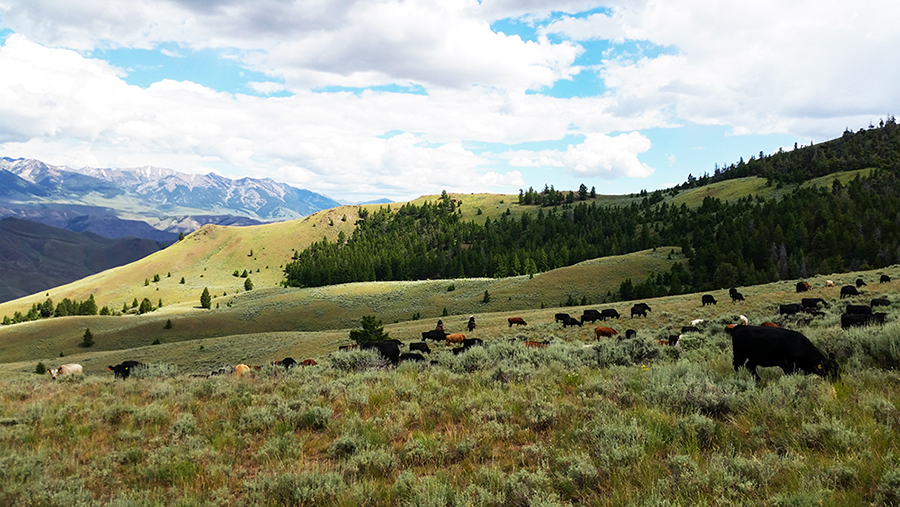 It was good country for game. There was plenty of grass, and tons of thermal cover from the bitter winds that could blow in the winter. They would be safe and warm there.
At least from the weather.
It just so happens that top of the food chainers like it there as well. We've seen plenty of mountain lion sign there, and often see bears there in the thick aspen groves along the conifer margins. Of course, they are long asleep in their quiet beds, hibernating the winter away in deep dens under tree roots and rocks.
The lions still prowl, however. As do the wolves. Just 10 years ago, we sustained wolf attacks on our herd in the fall in that very canyon, as we camped just above the the 200 head we bedded down for the night there.
It's as if the wolves have certain productive pieces of country mapped out in their minds, just as we know where the good grass is for our cattle—or even where the berry picking is good.
But a wolf's map is quite a bit larger than ours. We only have to keep a map of 70 square miles in our minds; they manage quite nicely on 500 square miles.
Their long strides and large paws make them intrepid winter wanderers. They'll easily cover 50 miles in day. But when they find game aplenty, they'll stop, and make camp, provided that there is no recent scent of humans in the country.
And that's the way the Hat Creek country is. There's no easy access in winter; the snows run deep, and the two tracks and trails drift in.
It all makes that cow and her new baby a sitting duck. I immediately made some phone calls, to try to reach her owner. He's got the next ranch down the river from our range, and it'll be easy for him to get in there with a sled (snowmobile) and drift her out the 12 miles down to the Salmon River, civilization and safety.
So she'll be OK, I think. We leave each of ourselves to our own business of ranching here. Most folks are very happy to help or be helped, but it's perceived as stepping over a line if you actually start moving their cattle on your own.
It's a quiet and remote country. We, like the wolves, range over a wide territory, even in our human lives, and we stay pretty isolated. Weeks can go by without ever conversing with one of our neighbors. It isn't that we wouldn't jump at the chance to visit with them, but we simply don't see each other.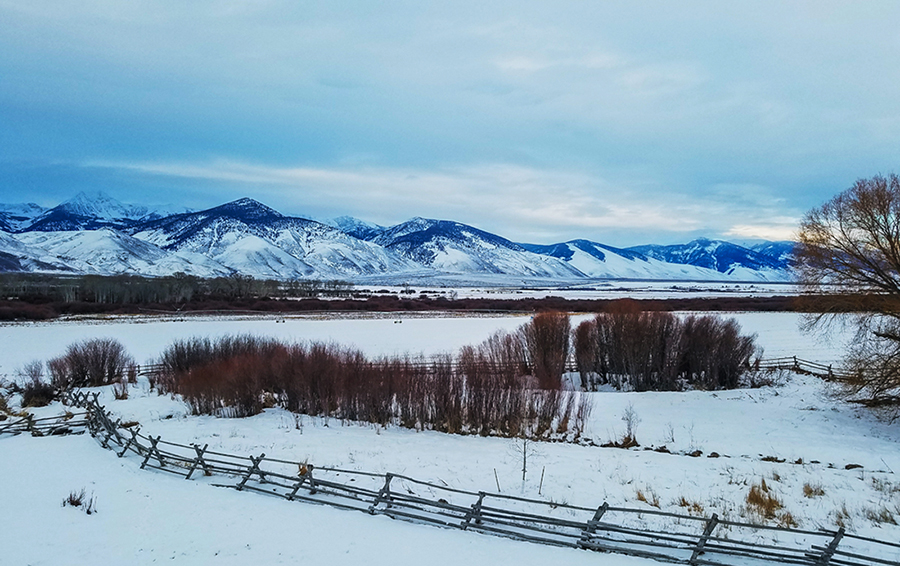 To go to town, for many of us, just to buy some groceries, it's easily an hour drive. Melanie was checking the status of a young border pup up the valley from us a few weeks ago, and I asked the kids there on that high Pahsimeroi Ranch how long their school bus ride to Challis was every day.
"Four hours. We leave at six and get back at six." Dark on both ends.
"You gonna play sports?"
"Yep. I was gonna do rodeo, and she's gonna play volleyball." They won't often get home until after midnight between practices and events.
But we're stuck. We all like it here. There's something about the land, the big open that has got us in our hearts.
I'm not sure if it's just one thing. It's maybe the combination of the quiet. The wild country, untracked around us, functioning fully with wildlife, complete even to the top of the heap with wolves and lions. The austere beauty of icy mountains. The weather that can close roads and empty store shelves (passes closed and grocery trucks can't get in). The purity, pristine-ness of it all. The sheer density of life, both below and above ground. The Milky way on each clear night.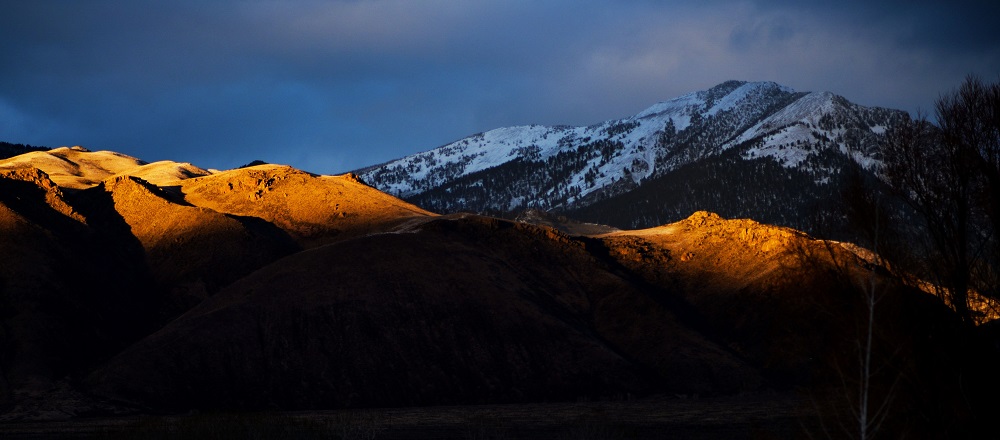 It is a place that is what our whole world used to be. Largely unimpacted by chemicals, or even smog. Still replete with primaeval beauty, untrammeled.
It's why our hearts fill with joy whenever we make the turn on to our ranch, still two miles from the house. In the gathering darkness followed by a trip to town, we can see the lights in our windows, even at this distance. It's the only house we can see, with snow crusted Grouse Peak towering behind it, backdropping it, towering over 7000 feet above.
It's our home.
Happy trails.