Whew. It's been a week. Last Saturday, we began the long trail for the summer. The 440 cattle and their horseback range rider crews commenced a summer journey that will take them over 600 miles through sagebrush grasslands, deep canyons, and up steep forest cloaked mountainsides. They will gain over 4000 feet of elevation through the summer, cresting ridges that vaunt up to the snow-capped Rocky Mountains themselves. They will eat wild native grasses and drink from waters so clean that range riders will stop to drink from the same creeks. Cowhands will live and sleep with the cattle in a multitude of remote backcountry camps. As of this writing, they already can be found in their third temporary residence, Mitten Camp #3, on day 6.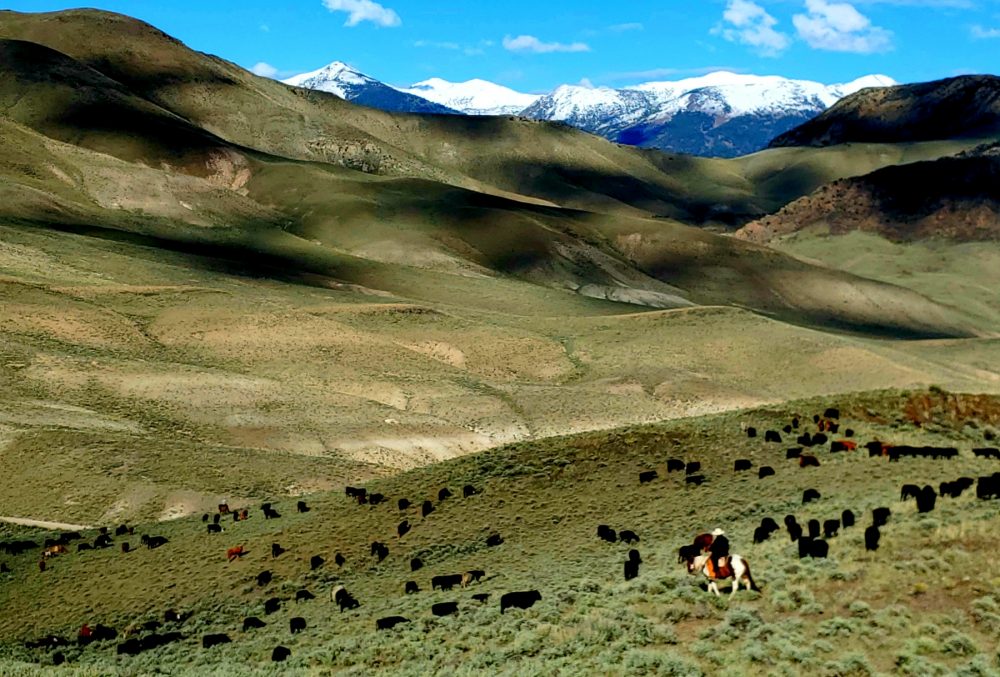 Crew chief Melanie (the oldest Elzinga daughter) ran across some tough grazing last week. We are in a drought situation here in the central Idaho mountains, and although she found abundant spring grass, there wasn't enough height to fill the bellies of beeves on the first day out. We filled them with grass by night, however, settling them along the Salmon River bottomlands in thick cottonwood forests.
But that grass was finite, and although it would easily grow back in just a few weeks, we would be long gone by then, and thousands of feet higher.
She and I both knew what we needed to do: move higher. Adaptive is our byword, and flexible is our friend. Although we make plans, more often than not, they change. Vegetation, weather, wildlife, and the very condition of the beeves dictate rapid-fire change.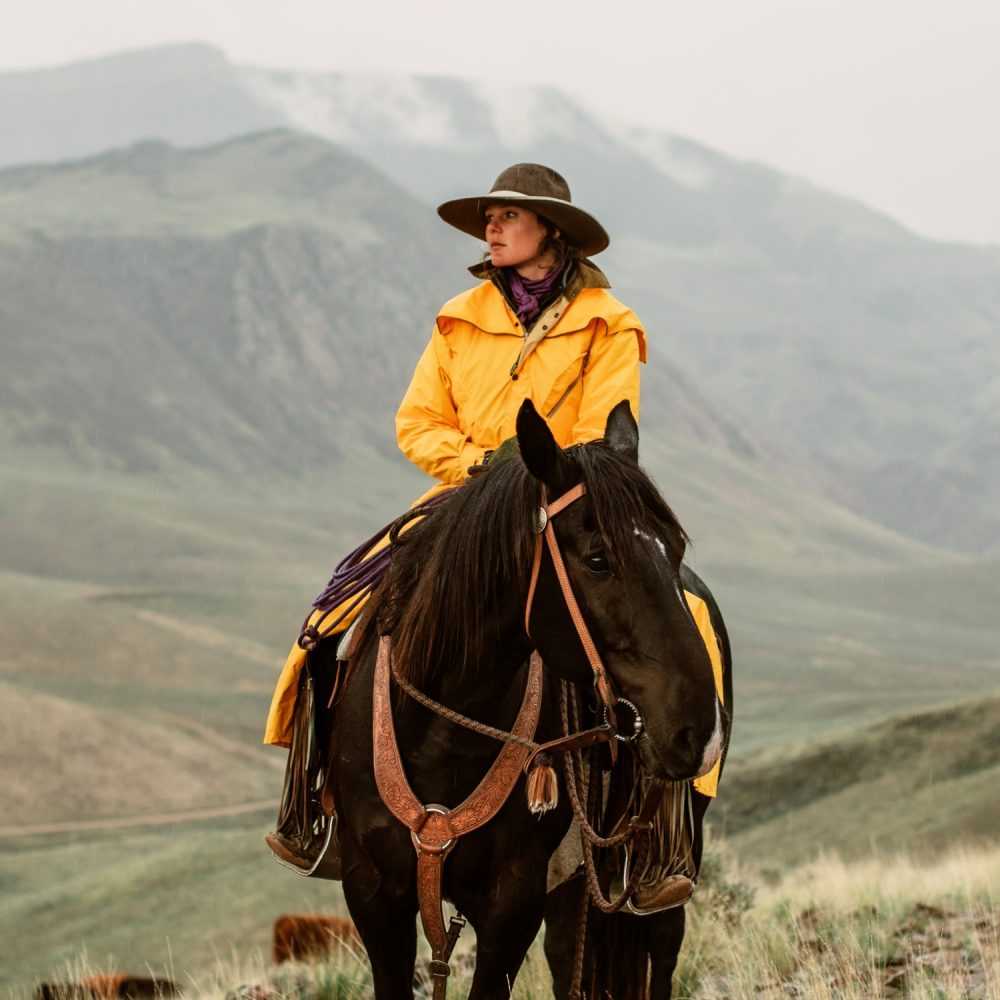 Higher elevation means more moisture, mostly through better winter snowpack. I took a dirt bike journey to quickly confirm what we both ventured as our best guess; grass was far more abundant just 1000 feet above the Salmon River canyon where we had started.
So, our ranch techs, Darrin, and Steph, and their two young boys responded with a rapid assessment of stock water on the wide ranges of the middle country; they repaired ailing 8-mile pipelines, set tanks and plumbed siphons to meet the needs of oncoming cattle quickly and adeptly.
And even as we rode higher, camp and water infrastructure were put in place so that when the crew brought the cattle to the first high tanks, they met abundant waters filled by distant Larkspur springs.
Sigh of relief. All would be well.
And right about then, everything changed again. Winds blew from the Northwest, and gray replaced blue high pressure. And in just another day, prayers were answered for all of us in the Central Idaho highlands. Snow blanketed the mountains, and rain fell in the valleys.
Our valley and ranges quickly yielded a tinge of green, and then became resplendent with verdancy that heart and soul and beeves yearned for.
And so, dear readers, once again we are blessed. Melanie, on another crew boss stint, with a wonderful group of summer range riders shot me this text today from a high ridge when I wished her a very happy birthday (yes, it's today—and we've all had to ride on our birthdays!).
I first said to her: "Happy Birthday. So glad you get to spend it with 440 of your closest friends."
She replied "Thanks, Dad. 439 of my closest friends, actually. Panda and I will never be friends." (Panda is a hopelessly recalcitrant wandering black and white Galloway/angus cross steer who tends to wander on his own, hardly connecting with the herd, and disappearing down steep canyons and brush. He was the nemesis for several crew members last year, but I really still like him. -Glenn)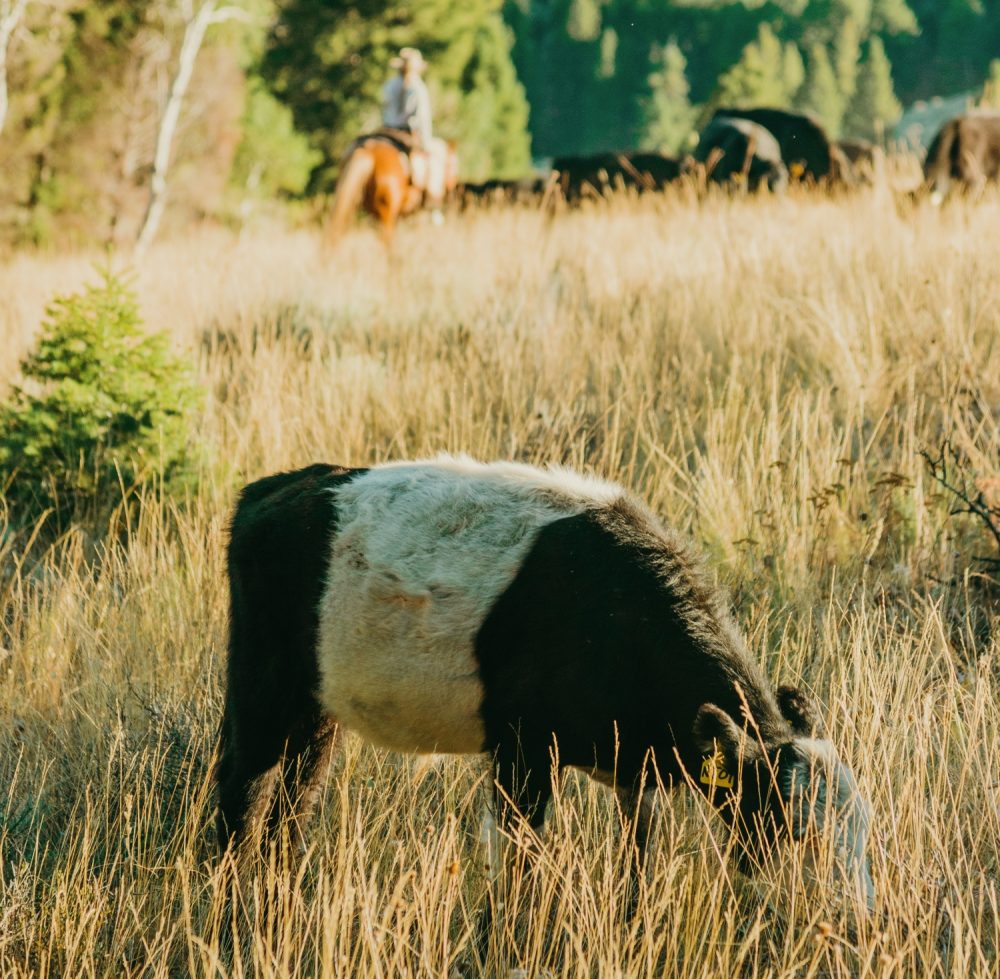 She continued: "…the seven people with me [range rider trainees now for 2 weeks] are really figuring this out…they're good hands." And then she even spoke highly of our camp packer/jack of all trades/camp cooky who manages Mitten Camp #3. "Sara is awesome…I'm so glad we have her."
And then, her remark on the post-rain and snowfall grass she was grazing on this 70-degree day up there, pasted high on a ridgetop backdropped by the snow packed peaks of the 11,000-foot Lemhi mountain range: "We've got a lot of grass up here…I think this is the best we've ever done with these cattle."
She's working a long day on her birthday. We all have, lately (mine was just last week). I don't know what the others have done, but I've been averaging 4 hours of sleep a night for 2 weeks straight.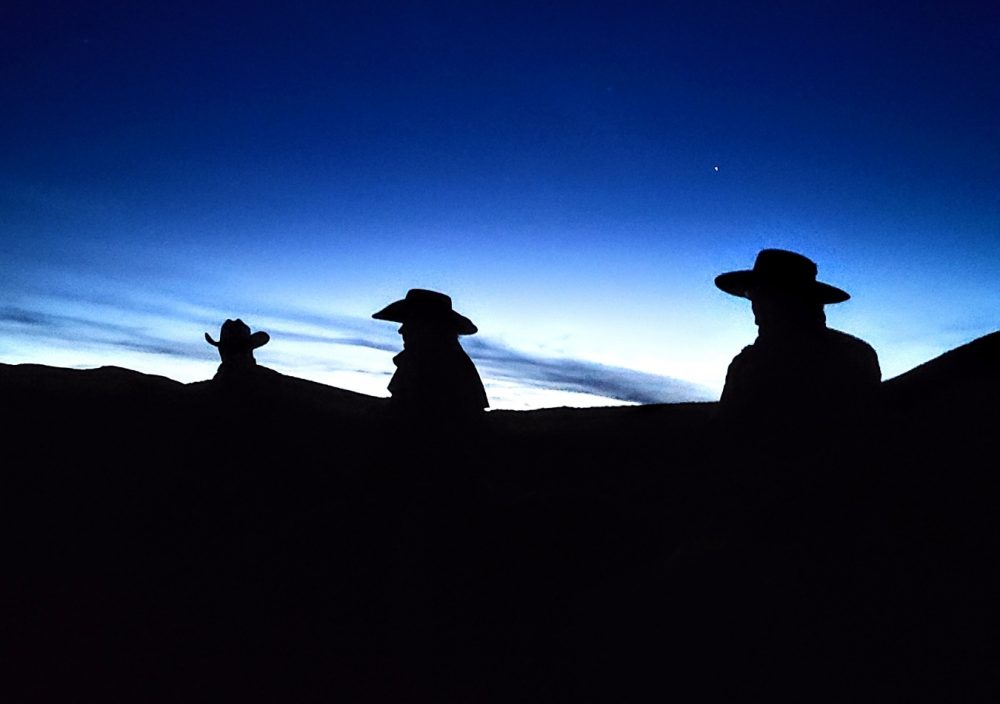 It's always like this when we turn new beeves and riders to the high country. We always get chased by the elements of nature: wind driven rain, blinding big flake snowstorms, flashes of lightning and immediately canyon wall echoing thunder, driving hail, unrelenting heat, rattlesnakes, ticks, fire ants and chronic fatigue.
But we wouldn't have it any other way.
Today, Caryl and I took a drive up there to check on our next camp's stock water. We looked at little else but grasses, nourished by spring moisture. They are gaining in density. The ground is slowly getting re-covered under our 15 years of regenerative practices. Native species spread, covering the ground, and less and less bare ground is evident. Years of continuous and unmanaged grazing have taken their toll on these pristine looking mountain landscapes, but in a few short years, we are seeing recovery.
And when the soil gets covered, we hold water, build organic matter, and lock down carbon. We create resilience. And we couldn't do it without cows. There is no better way to inject carbon into the soil by very occasional grazing (we measured that once every five years on average, we graze a plant with our cattle and no more than that). That once every five-year bite creates a little bit of plant root death, and when we do that, we deposit into our organic bank account.
And that account is growing. It's more than just interest. The real rate of return is in the sheer multiplicity provided to more plants and animals to create life where none was before. Plant diversity doubles. Carbon triples. Soil water quadruples. Life teems.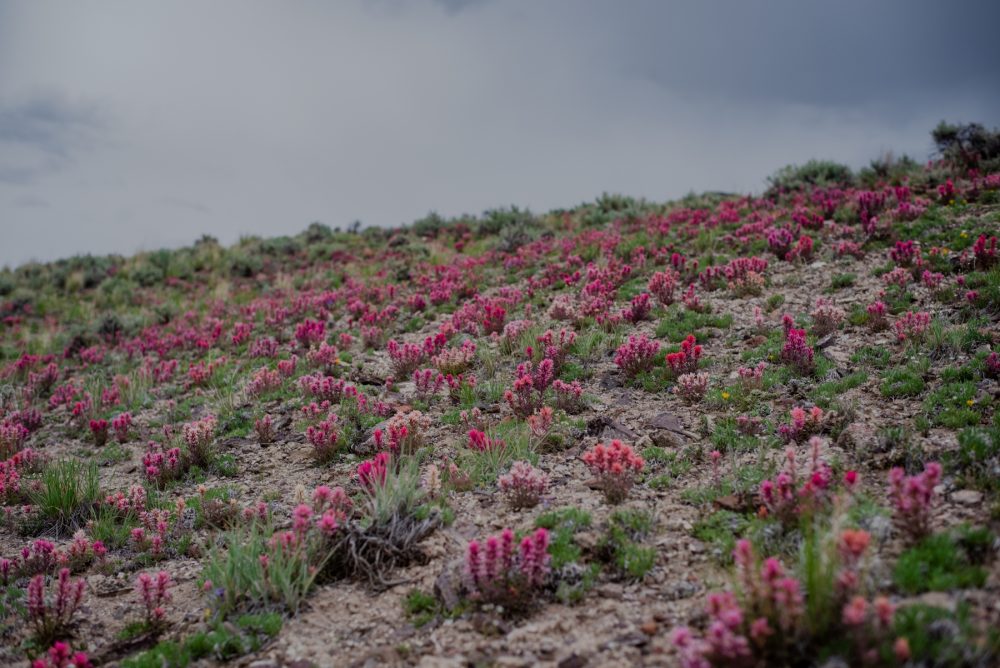 Even though we get tired, we never get tired of the peace and joy found in the fact that we are making a difference in this place, on this Earth.
Happy Trails.
-Glenn