Dear Friends
I'm often taken aback at how informed our patrons are. In the last few weeks, we've received many inquiries about mRNA vaccines being manufactured for livestock.
Information surfaces regarding mRNA veterinary vaccine use on a daily basis, as the mRNA tech surrounding vaccine is relatively new. Although the idea has been around a long time (nearly 50 years) and there have been some small scale tinkerings with the use of mRNA in vaccine for decades, only recently has the methodology become widespread when large drug companies started releasing bulk quantities for the prevention of COVID-19 in humans.
For most of the last century, animal vaccines fell into two categories. The first is modified live virus (MLV) and killed virus vaccines. The MLVs use the well-established technology of injecting live virus that is able to replicate when injected, but it has been altered so that the virus will not cause clinical disease. Antibodies are then trained to recognize the real virus by the altered one, thus ensuring a halt of disease progression. Killed virus is injected in much larger quantities to provide sufficient antibody training.
The second is through toxoid vaccines, one of the most widely used being the tetanus toxoid. It's not the tetanus bacteria that causes illness and death; instead it is the toxin secreted by it. The harmless tetanus toxoid is a manufactured substance that emulates the natural toxin without the poisonous effects. Antibodies are 'trained' by the manufactured toxoid to bind to the actual toxin and neutralize disease causing effects.
But all that may change. Emerging mRNA technology is likely to be the new source of vaccines for many of these diseases. The process has received an unprecedented amount of refinement as a result of COVID-19, and the technology is now mainstream. In addition, pharmaceutical companies say that it will be cheaper to produce mRNA vaccines than the current MLV and toxoids. Governments appear to be wholeheartedly supporting it and even fast tracking funding to get these vaccines online. As a result, pharmaceutical companies are moving forward very quickly to apply the tech to animal vaccines as well.
When researching this subject, I found it very clear that no company is yet offering mRNA animal vaccines on the open market. First of all, no one drug company has laid claim to be the first to produce it, or put methodologies in place that would allow for mass production. Second, I found many articles (some very recent) stating that the grant process is still ongoing. In other words, animal pharmaceutical production companies are just now getting money to explore the new technology for all classes of livestock.
On paper, the mRNA process is fairly simple to grasp: Laboratory created genetic material (mRNA—abbreviation for messenger ribonucleic acid) is injected into the body. It then serves as a code of specific instructions to cells about how to manufacture a protein (or even a part of one) that mimics the shape characteristics of the virus. That protein then triggers the antibody immune response in the body that fights the real virus.
There have been some preliminary mRNA vaccine tests on mice, mink and black-footed ferrets. So far, results appear promising. But what if the animals vaccinated happen to be the ones we eat? Are there possible complications?
It's the unknown that people are concerned about, and that falls into two areas.
Is the vaccine (or mRNA) persistent in meat? Will humans be ingesting mRNA genetic code material via consumption of vaccinated beef, pork or lamb?
Is the vaccine safe in the long term for livestock? Or will it cause subsequent health complications that may then compromise our animal protein food supply?
These are valid questions. They certainly get my attention.
First, Unknown number 1: Most of the research surrounding this idea of persistence after ingesting mRNA indicates that it is not persistent. FDA/USDA will most likely require 30 or more days withdrawal of treated animals from entrance to the food supply. In other words, no animal can be slaughtered for human food until those minimum time frames have been met. Most mRNA research indicates that denaturing of the genetic material occurs within several days of vaccination. If it so happens that somehow mRNA material remains intact through ingestion, most scientists argue that mRNA is fairly fragile and would not survive the acidic environment of the stomach.
Potential problems with this train of thought: what if the researchers are wrong? What if the genetic material is persistent and can even survive ingestion and digestion? Research has definitely been wrong. Also, an interesting side-note is that the Chinese are currently testing an ingestible mRNA vaccine; human test subjects take it orally. If mRNA vaccine and genetic material can survive this digestive process, why not via ingested and digested animal muscle tissue?
Bottom line on vaccine persistence? We don't have all the facts.
But here's a fact: I, Glenn Elzinga, writer of this article and rancher and owner of Alderspring Ranch, have no interest in eating mRNA vaccinated animal products. Simply put, I will not eat them.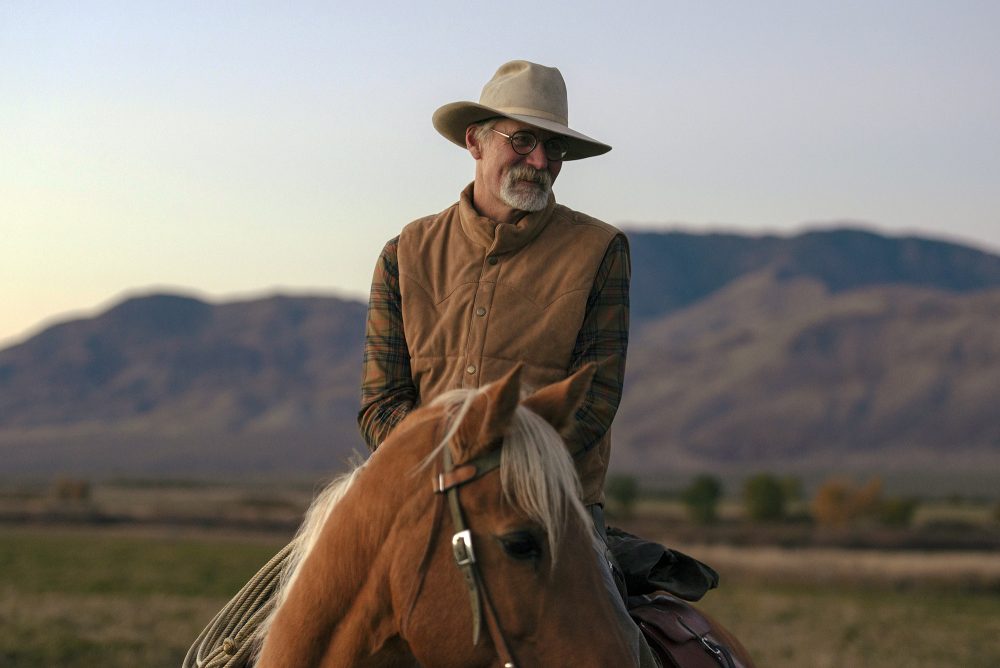 Unknown number 2: As with the application and CDC recommendation surrounding the COVID-19 vaccine, pharmaceutical companies and government experts are saying that animal mRNA vaccination is completely safe for livestock.
Potential problems with this: again, we don't really know, especially since there is a complete absence of long term studies on mRNA vaccines in general. Furthermore, we have no record of widespread use of needle injection of isolated genetic material into livestock. There are no short or long term studies specific to this.
On Alderspring, we do not administer any vaccines for viral infections. I should note here that everyone I know in the conventional cattle industry vaccinates for viral disease. We don't. We've seen no difference in the wellness of our cattle from not vaccinating. Actually, our annual percentage of animals requiring veterinary care has dropped after we stopped using viral vaccines 12 years ago.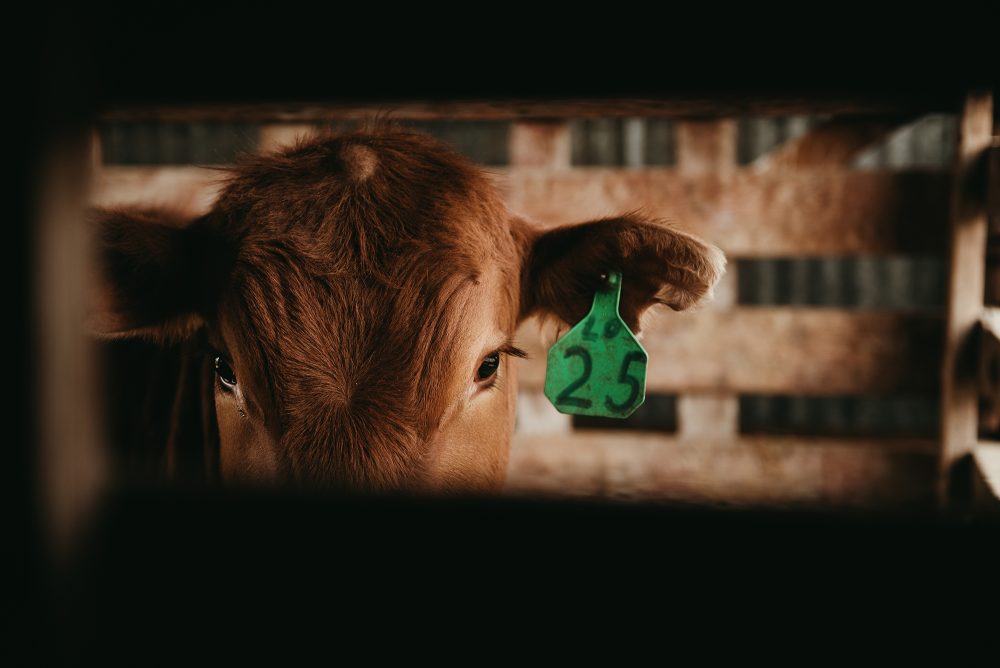 With most of our cattle, we do administer a once-in-a-lifetime shot that provides immunity from bacterial infections. The class we vaccinate for are known as clostridia bacteria. They often reside in fairly indestructible cysts or spores in the soil. Animals can come down with a life-threatening infection if exposed (we have lost animals from clostridia disease). Some of the most common bacteria that can cause illness and death in cattle are diseases with common names such as redwater, blackleg and tetanus.
One more thing you should know about the how of our bacterial vaccination: we give the shot no less than 12 months before we slaughter a beef to ensure that any and all residue has left their system.
Unlike mRNA vaccines, these bacterial vaccines have a long track record of actual use (some for over 50 years of little change in the manufacture of these vaccines). And we have firsthand experience in seeing their effectiveness. It's a pretty minimal vaccine regimen compare to what most cattle ranches embark on; we know several ranchers that vaccinate the same animals 3 times a year with viral vaccines (compared with our once in a lifetime issuance of a bacterial one).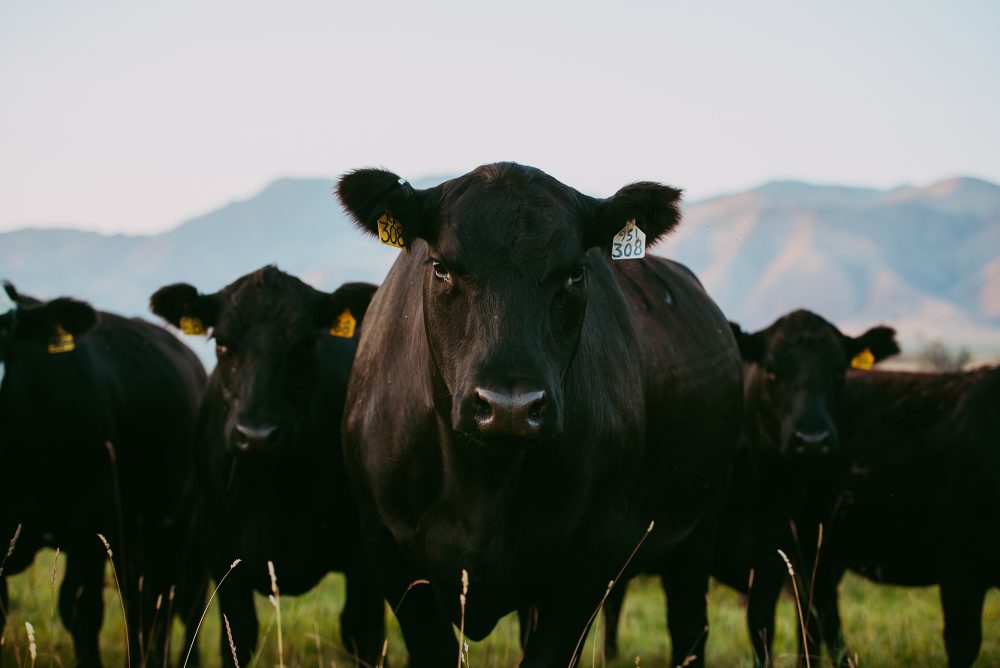 There is currently very little discussion in veterinary pharmaceutical circles to change the technology of dealing with bacterial disease from modified live (also killed) or toxoid to one of mRNA. I got a toxoid tetanus shot a few weeks ago after a ranch injury at the local state health clinic. If human toxoids are still in vogue for bacteria, it is unlikely that animal toxoids and MLVs would come first.
However, we on the edge of our seats watching for that change, although in the short term, it looks like viral vaccine use will remain front and center. There is more ubiquitous use of viral vaccines in the cattle industry, especially since many virals require several shots per year, and that pattern seems unlikely to change in the near future.
The question still begs an answer for the cattle and their wellness. Is the bacterial shot that we now use necessary? I do know it would have saved the lives of those we lost to bacterial disease. Since it is not an mRNA shot, we still will administer it. But if indeed we are stuck with only being able to give an mRNA shot, I'm thinking the risk of an untested vaccine in our herd will outweigh the risk of disease contraction.
So, at this point, knowing that we don't know much about mRNA vaccines, I would say that if all available vaccines became mRNA origin for our cattle, we would no longer administer vaccines to the herd. That's a lot of cattle. Today, that number is around 650 that we would no longer ever inject with any vaccine.
It's risk management. And that is what husbandry always involves. You make choices. We love these animals, and it is always an evaluation of risk. Here are some examples of weighing that risk:
-Should we calve in the winter to get better calf weights in the fall (nearly all our neighbors do)? (We don't, because it is very labor intensive and therefore costly. Newborn calves freeze in the cold, and that means we need to be there. Instead, we found that by calving in the spring, cows can manage calving on their own.)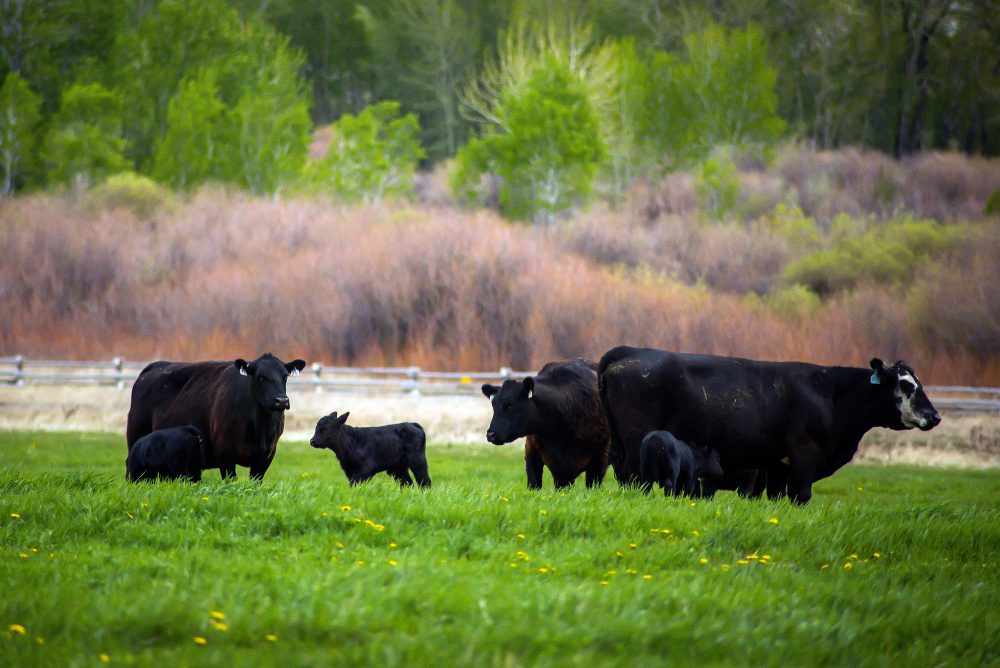 -Will the grass provide them with all the vitamins and minerals they need? It appears as though it does—we don't feed or inject minerals).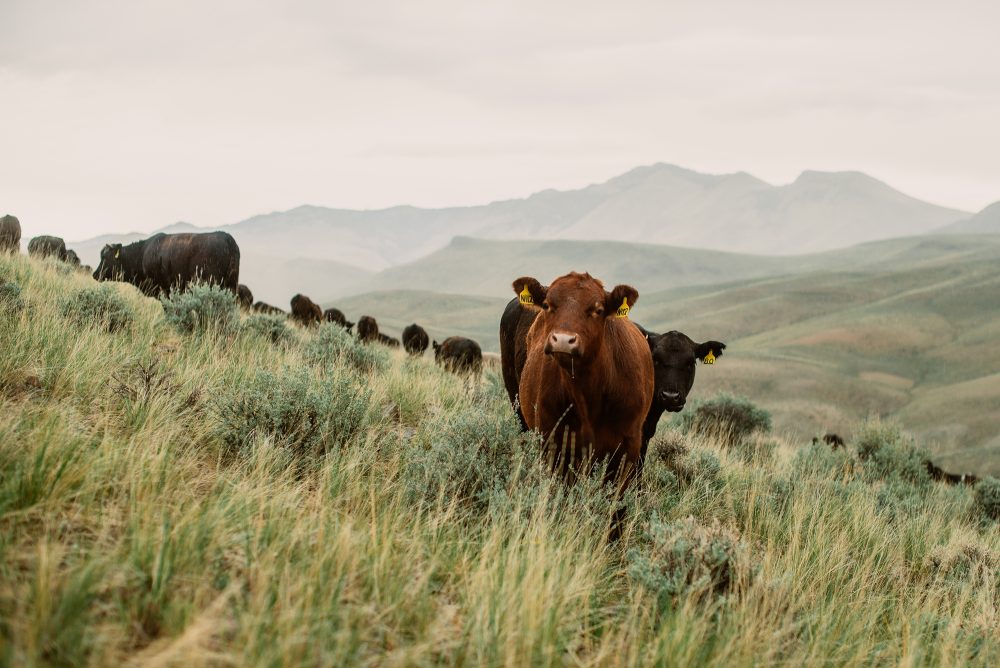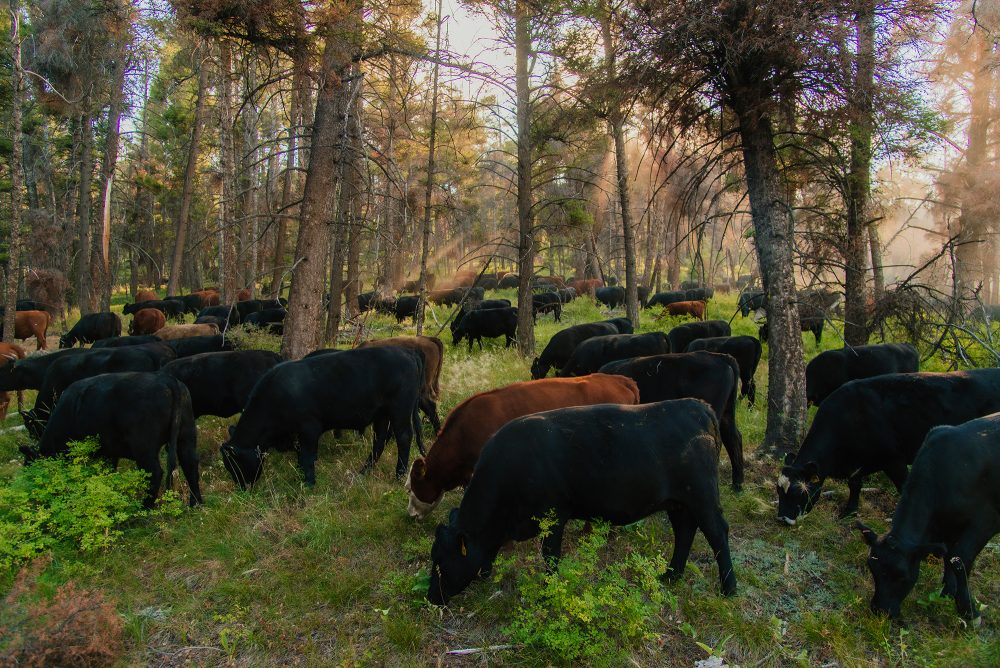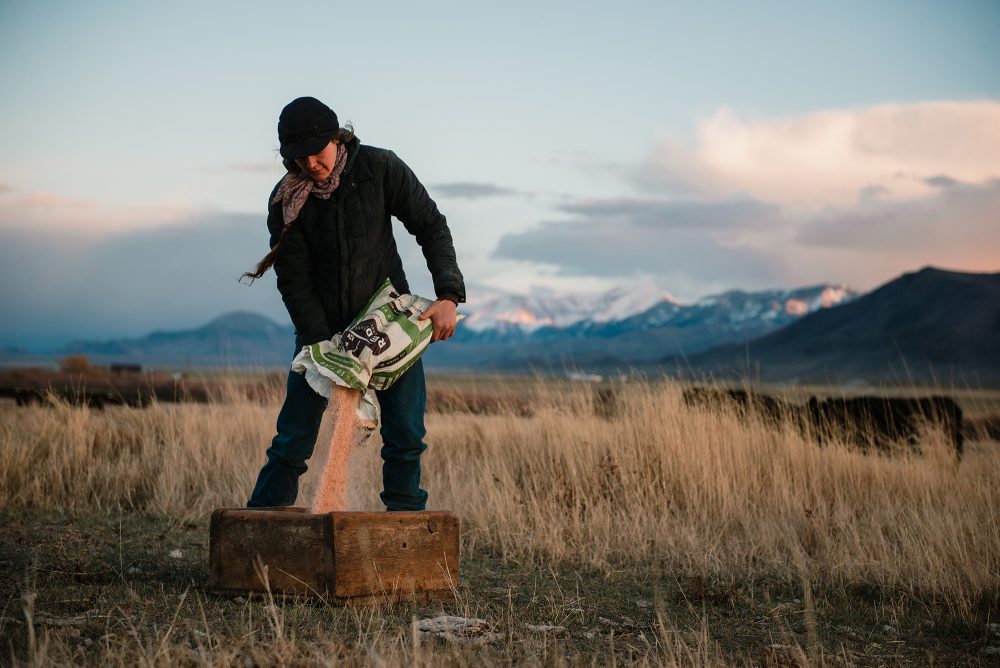 -Will they (the cattle) know enough to stay away from poisonous plants? (They do. They often graze next to grass-like poisonous plants. I don't know how they know, but they do).
-Do we need to apply an organic fly repellant material to the backs of the animals to keep flies off them, or should we entrust them to eat medicinal plants and lick themselves to provide their own solution to flies? (They do self-medicate, and on summer range pasture, they are almost fly-free).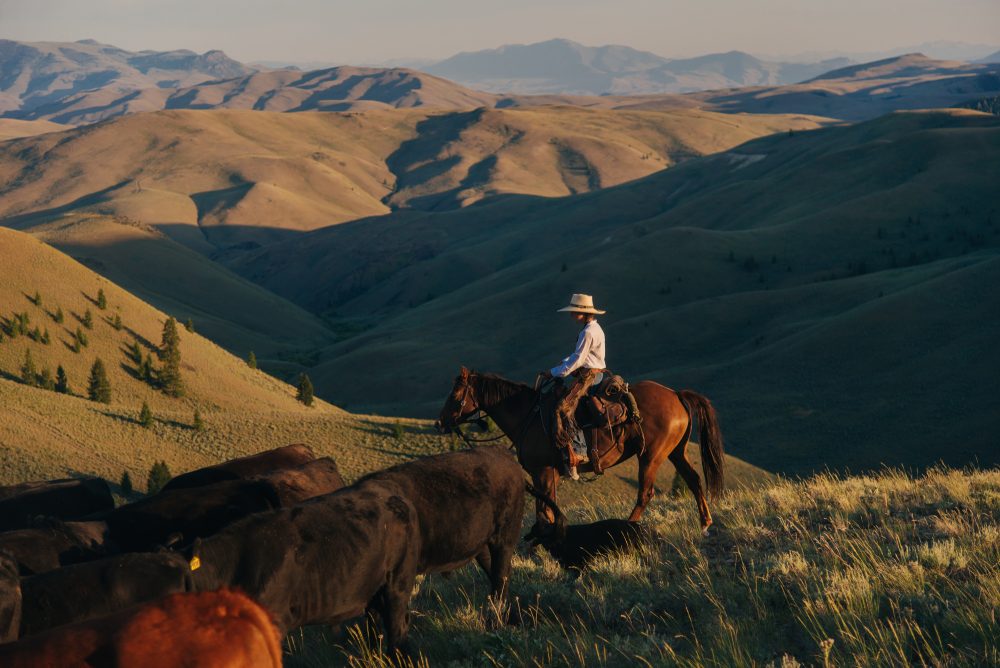 So you see, it is not black and white. But we believe God, the Maker, put in these animals the ability to deal with disease, provided that we offer the husbandry to allow it to happen.
Happy Trails,

Glenn