"You mean you're certified organic, both on the cattle and the grass?" Former Wall Street Investment Banker was incredulous. "What the heck for?"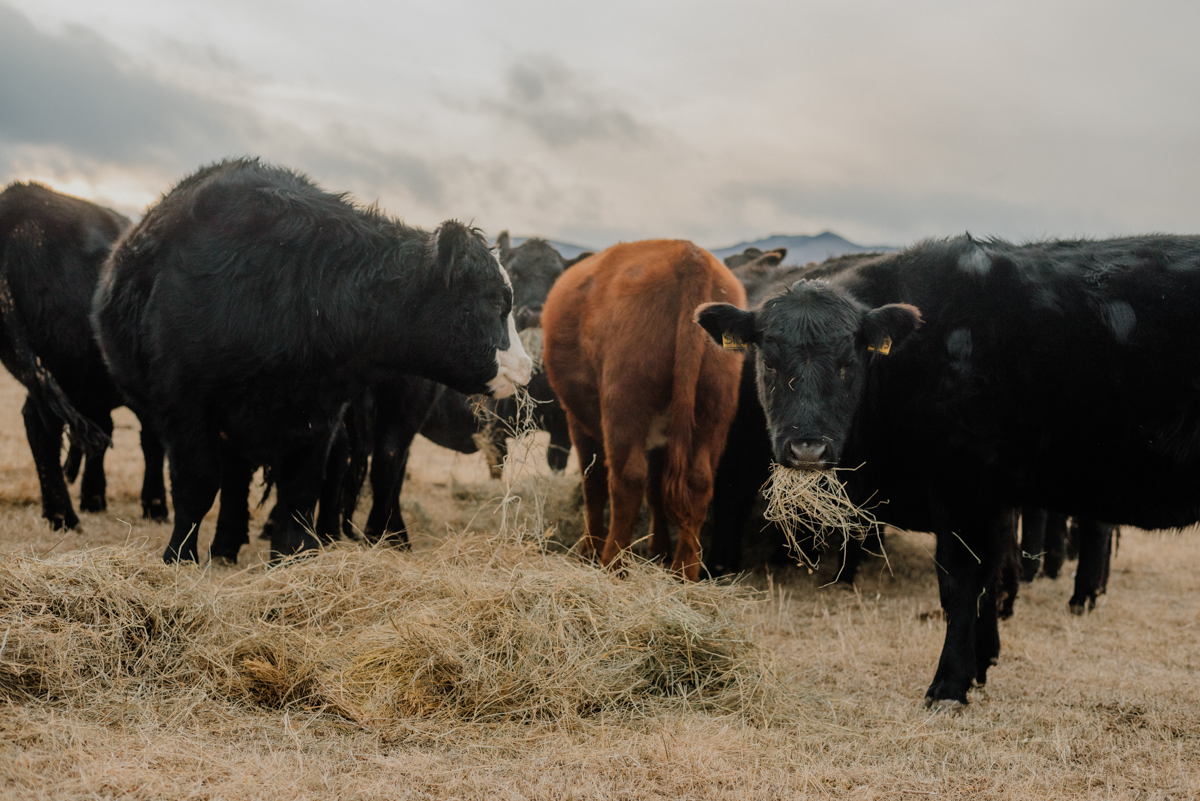 "The consumer wants the whole picture. They want to know for certain that their food is clean—and for cattle, that's from birth to finish. That means free of chemicals of any kind," I told him.
"Yeah, yeah, yeah…" He sighed into the phone. I imagined him reclining at his sprawling solid English walnut desk, leaned back in his calfskin leather office armchair, looking out through the massive custom low-e thermopane bay windows of his office, surveying his broad retirement estate behind him. Hundreds of Angus cattle speckled the lush meadows…all his. Verdant timbered mountains rose all around the beautiful spread high in the still-snowy Wyoming Rockies, completing the idyllic vision that was now his reality.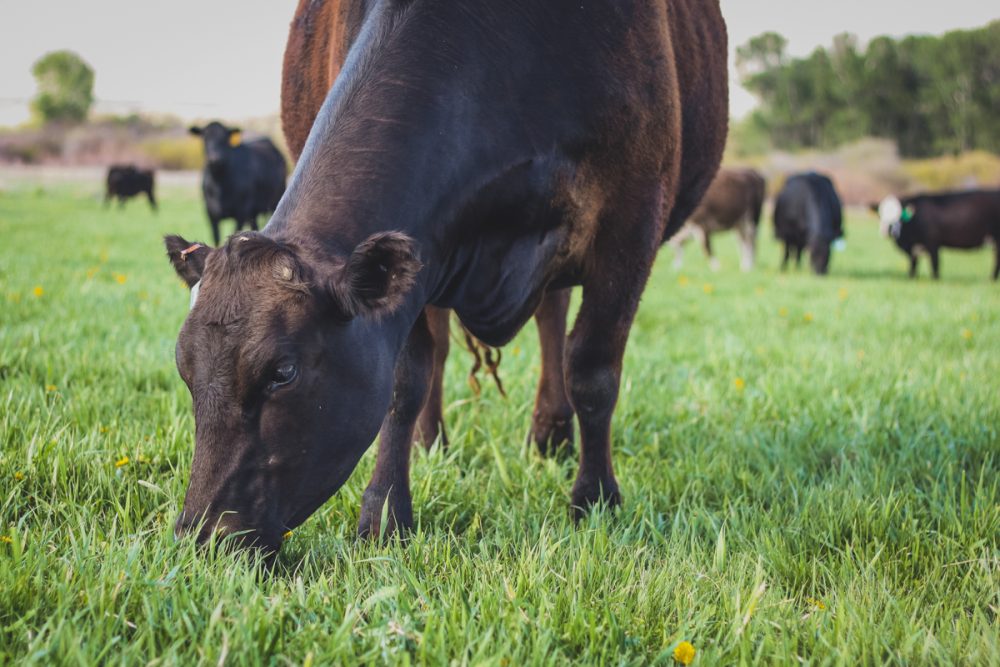 After the hustle of lower Manhattan, retirement quite bored him, honestly. And so, he had taken a mere slice of his investment income and tied it up in the acquisition of some beautiful mountain ranch land on which to raise grass fed beef. It would be fun, he told his friends. And it had to be easy. What could go wrong? He hired a team to help him with his hobby—cattle raising, pasture management, marketing. He envisioned it, and they performed it.
Like he had in his previous life. He was a Wall Street born and bred manager, after all. He specialized on the "buy" side. Hedge funds, mutuals, and the staff to run them. An owner with vision.
I could sense him slowly shaking his head at me. He was thinking I was a little wet behind the ears, even after 20 years in the business of ranching. He went on: "Don't you get this? They will never know. They'll just see the word "organic", and they will buy. That's all there is to it. They don't really care. They're just checking a box, Glenn. Nothing about this is illegal, you know."
"I know. It's not illegal." I had to tread carefully here. I didn't want to insult the guy; the conversation was interesting; and it wasn't like my reading righteousness to him was going to change the course of his mind. I'm certain that after all those years in his former life, he was fairly intractable. But in my mind, his paradigm reeked. I had already seen where he was getting his cattle from: the sale barn. No source identification. Just random heifers and steers raised on other ranches in Wyoming. He bought them on a cheap auction market, and equivalent age and bred cattle would be 25% or more on the organic market. I knew- and I knew he knew- that they were 100% percent conventionally raised cattle.
And in that, investment banker saw the creation of a beautiful risk-free margin.
What it also meant is that every one of those cattle had been raised with chemicals. Backbone chemical pour-ons for lice, and even worms (they permeate the skin of the cow and treat interior parasites as well as exterior—in other words, they permeate the meat—all of it in said bovine). Most of them have hormone implants in their ear ("the very best return on investment in the cattle business," my former University of Idaho county agriculture agent once told me. "Everyone should implant [hormones]." Basically, you're an idiot if you don't).
And some of them had already received therapeutic or subtherapeutic (meaning they are mixed in their feedstuffs) antibiotics. Most of them had insecticide fly tags in their ears when they arrived off the truck from the auction ring. Tags so toxic that if they fall off in a stream while that ear tag wearing bovine goes down for a drink, it will kill the fish in the creek. It says so on the label.
And that is just the cattle. They've already almost categorically eaten grass sprayed with numerous herbicides, and had fertilizers applied to it the same pasture.
I'm not making this stuff up, because it used to be my reality. As a teenager and in my twenties, I used to do it for other farmers and ranchers. We even started doing it 30 years ago, before we realized we were heading in the wrong direction.
That direction change galvanized us 25 years back, and we've never thought about returning to chemical agriculture.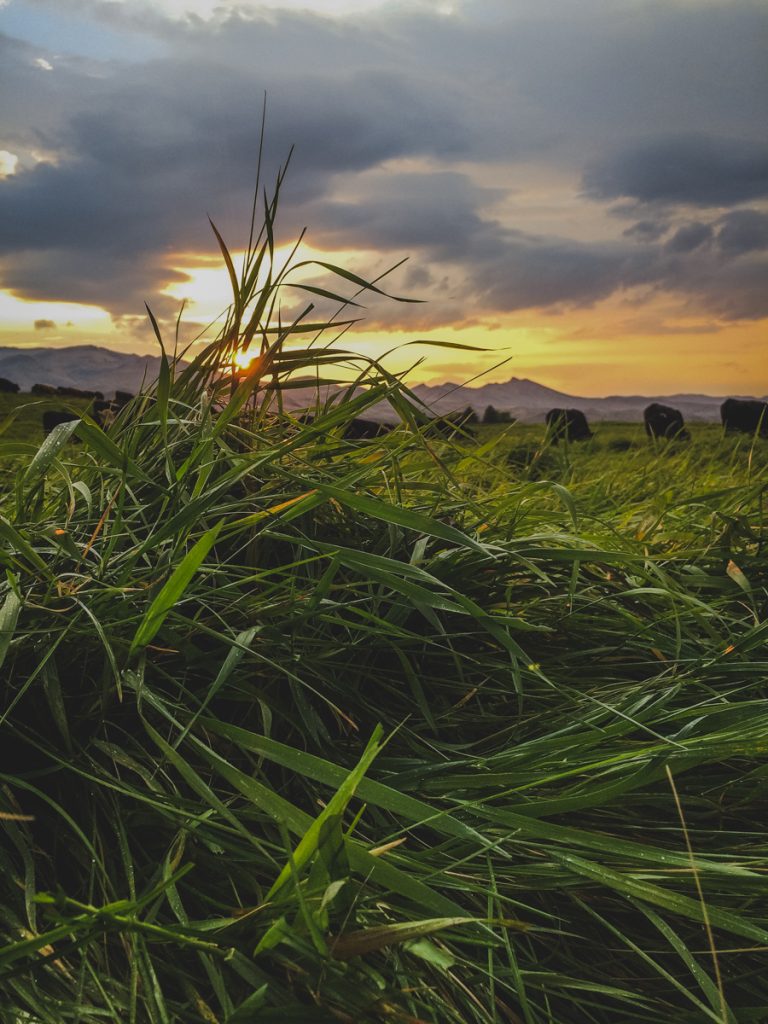 But Mr. Wall Street wasn't on the same page with me. He was using organic as a marketing tool. Sure, the cattle would be on grasslands he by-the-rules legitimately certified from this point in life on, but the cattle would never be organic. He could continue chemically treating them as long as he owned them and then sell them completely legitimately as "raised and finished on his 100% USDA certified organic ranch."
He couldn't put the USDA organic seal on his pack of burger. But he could say the above and be fine.
The buyer of said beef would never know that they just bought a "sale barn steer." They would grill their burgers on the patio on a warm evening over the next weekend and tell their friends over craft beers that this was grass fed organic beef.
It wasn't OK. And I knew I would never convince walnut desk man otherwise. He never lied, after all. And to him, there was no sin in omission. It was business. Willing seller, willing buyer.
It's "smart" business owners like him that certainly have tarnished the USDA organic seal—no question in that. It's the sad truth. But most of us are jaded enough getting cluster-bombed by continuous advertising around every turn that we are wisely suspecting of such nefarious notions.
But how to find integrity? The truth? Followers of the spirit, or intent of the law, rather than simply the letter?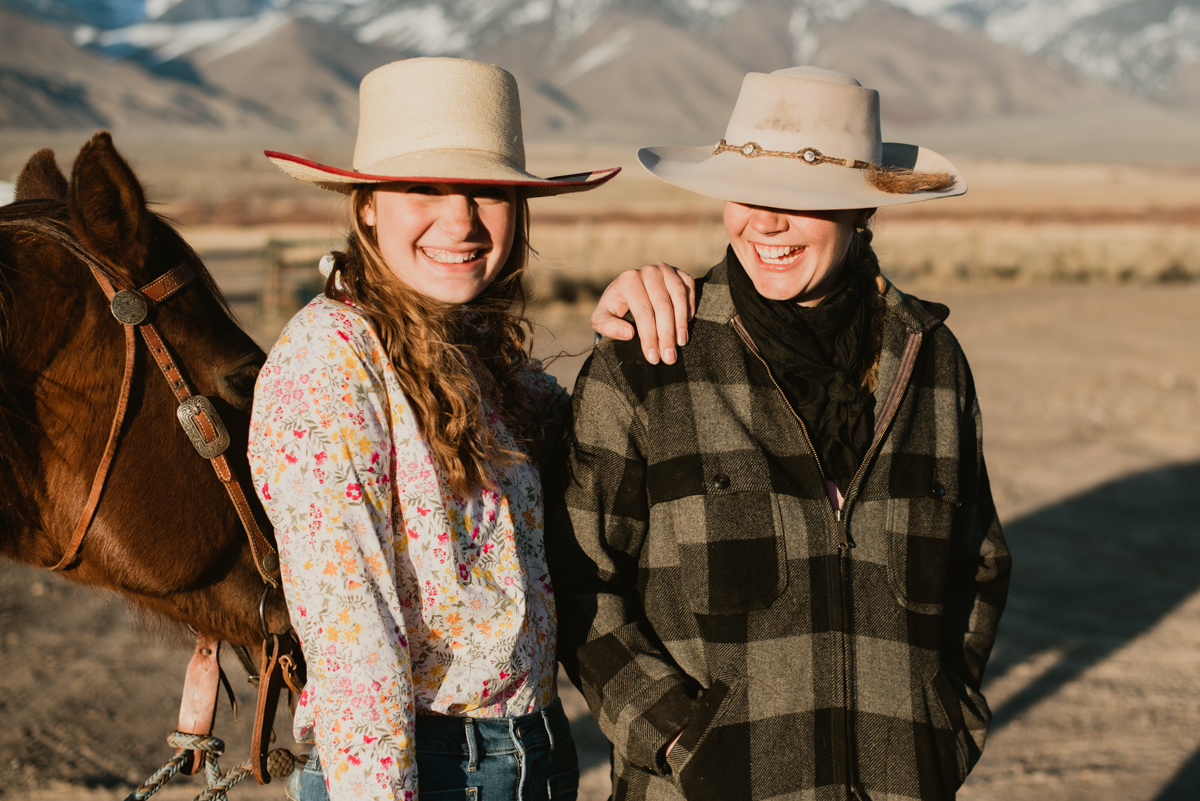 There's only one way: Relationship. That's it. Roll back the clock two hundred years, and that's how most business was done. You looked a person in the eye and shook their hand. On your judgement, your take on the character of that individual, the deal was struck.
Of course, there were crooked people back then. But you learned to ascertain who could be trusted and who couldn't. You tried them out.
Today it's no different. For example, when we hire our summer crews, we check them out. Call it stalking if you would, but I simply can't afford to have a sketch individual stuck up in cow camp over the summer in the middle of nowhere with the rest of my crew. So, we scope them out. You can learn a lot about a person by what they choose to share with the world via social media. And hopefully, you can work through the veneer.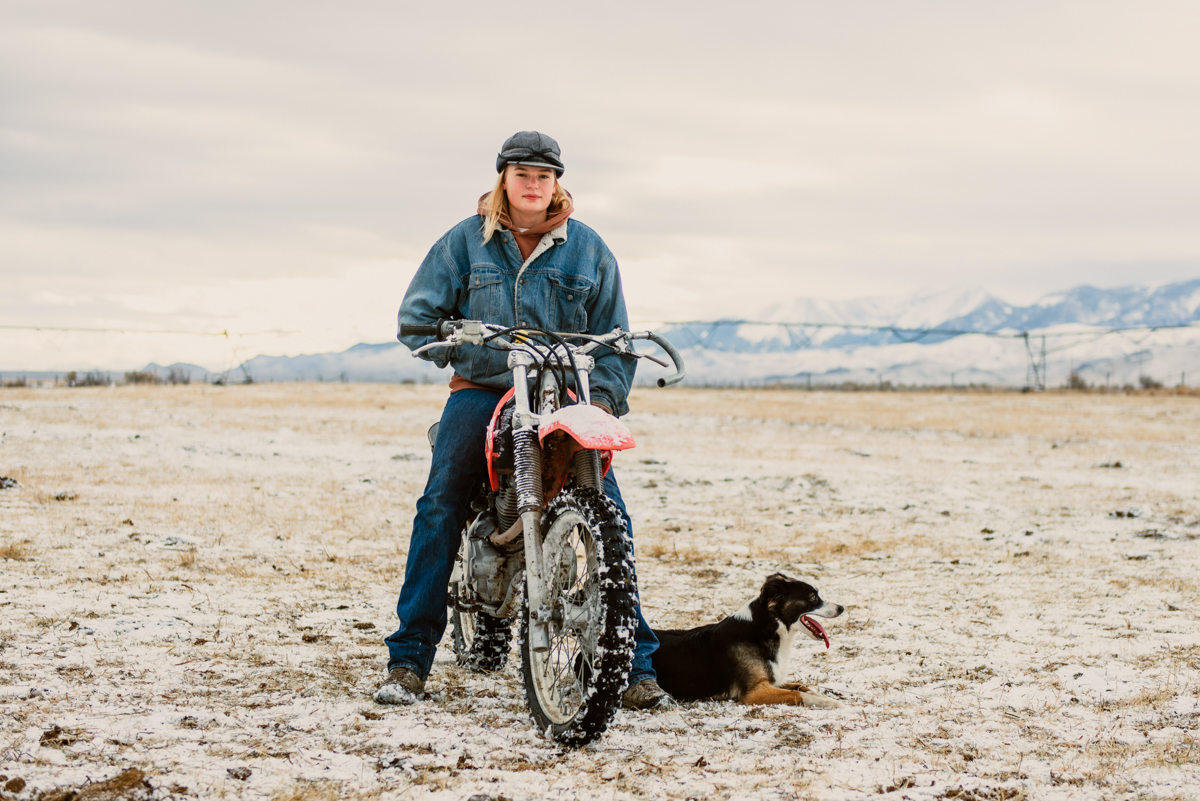 So, dear reader, consumer of healthy foods, likely in search of a wellness quest for you or your family, check the raisers of your foods out! Stalk them! Here are some specific ways you can check out organic in today's "investment banker marketing era":
1. See if it all adds up. True organic should equate with the words husbandry and stewardship. Do producers care about soil? Humane treatment of animals? The health of the planet? Or are they simply growing a monoculture of crop on dead soils? Do they have their animals in confinement for their lives? Or perhaps they source their animals from weird places (sale barns!).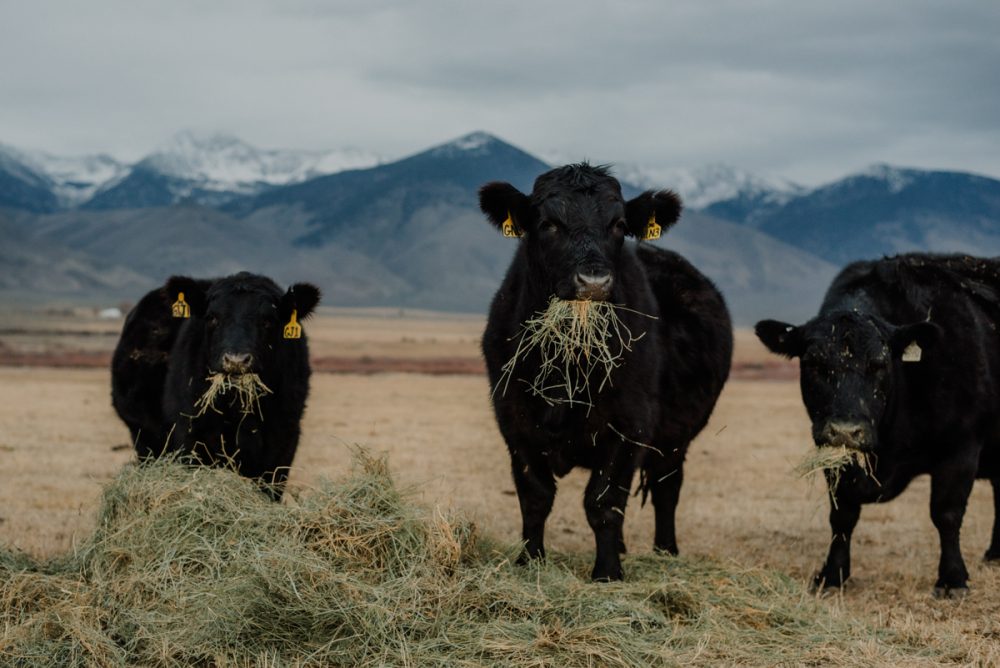 2. What does their product look and taste like? Organic should be better. Sure, the apples won't be waxed with that crap they put on apples that tastes bad, but they should be more flavorful. A carrot should be a carrot on steroids. Their beef should be something that just needs salt and pepper because it has so much flavor. If it isn't better, you may have to give them some grace; perhaps their land is newly certified and needs time to reach a level of nutrient density that shows up in their food (it took us 10-15 years). So, give some grace. But eventually, the quality should be apparent.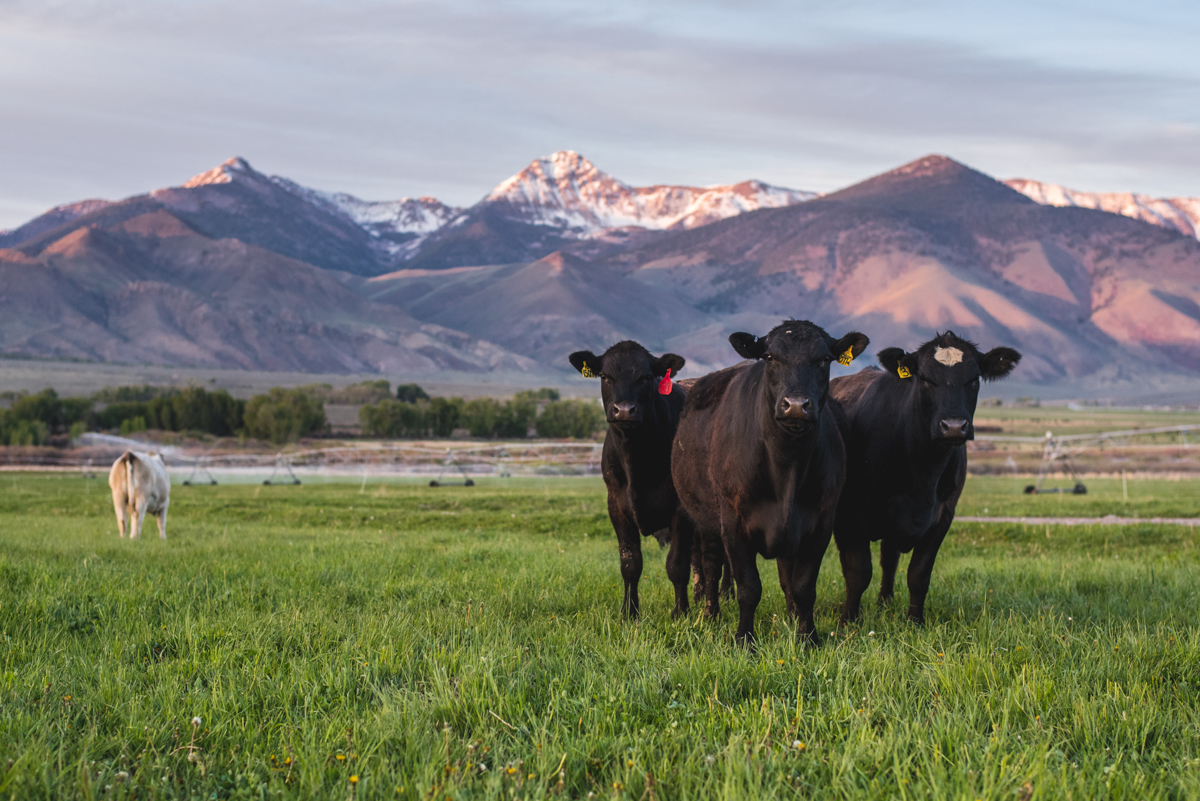 3. See if it is ALL organic. It should be. Every aspect of their supply chain must be organic: the land, the grass, the hay, the corral that you load them in, the cattle, the sheep, the processor's cooler, the processors process. Even their packaging. All organic. It is all visited by an inspector. Here's what that looks like on the ground: if one of our beeves goes and spends time grazing on our neighbor's recently glyphosate sprayed ground (very unusual, but it has happened!), we change the tag to show that it is no longer an organic animal. We then sell it at full disclosure as a non-certifiable beef.
4. Check their ingredient lists if they process. We make sausage from our beef and pork. Some of it needs honey. Do you have any idea how hard it is to source certified organic honey in the US? It's pretty much impossible and quite expensive if you can find it. That's because bees roam up to 3 miles to forage, and—you guessed it—they inevitably forage on ground that has been sprayed, because the simple fact is that pretty much every single acre in 99.99 percent of America has been chemically treated.
5. Are producers in it only for the margin organic offers? We did organic because we were already coming close. It wasn't a big leap to be certified. We went through with it, and it wasn't a big deal on our practices. It turns out that the margin isn't much different after incurring the additional costs involved with organic (try hand-grubbing weeds on 5000 acres a year because you don't use chemicals—or releasing $5000 worth of beneficial insects on your ranch).
6. What if they say, "we're beyond organic?" Here's where it gets quite a bit like our Wall Street friend. MANY producers use this term. First off, it is Illegal. Enforceable. Does the USDA do it? No. No resources. Ask producers for their certificate. If they claim that they are "beyond," it means that they are organic and have gone "beyond" what organic asks, right? Wrong. The fact is that every one of these producers who we have confronted on the use of this sequence of words has really no idea what certification requires. It turns out many of them use herbicides on their pastures. Pour-on chemicals on their cattle. They. Have. NO idea. And it is wrong. It is crooked, whether it is intentional or not.
So, is organic hopeless? A lost cause? I would say not. I view it as a two-pronged thought process for you, the consumer. First, the burden remains on you to at least invest in a relationship with the producers of your food. Read their newsletter if they have one. Get on their Instagram or Facebook. Shoot them an email.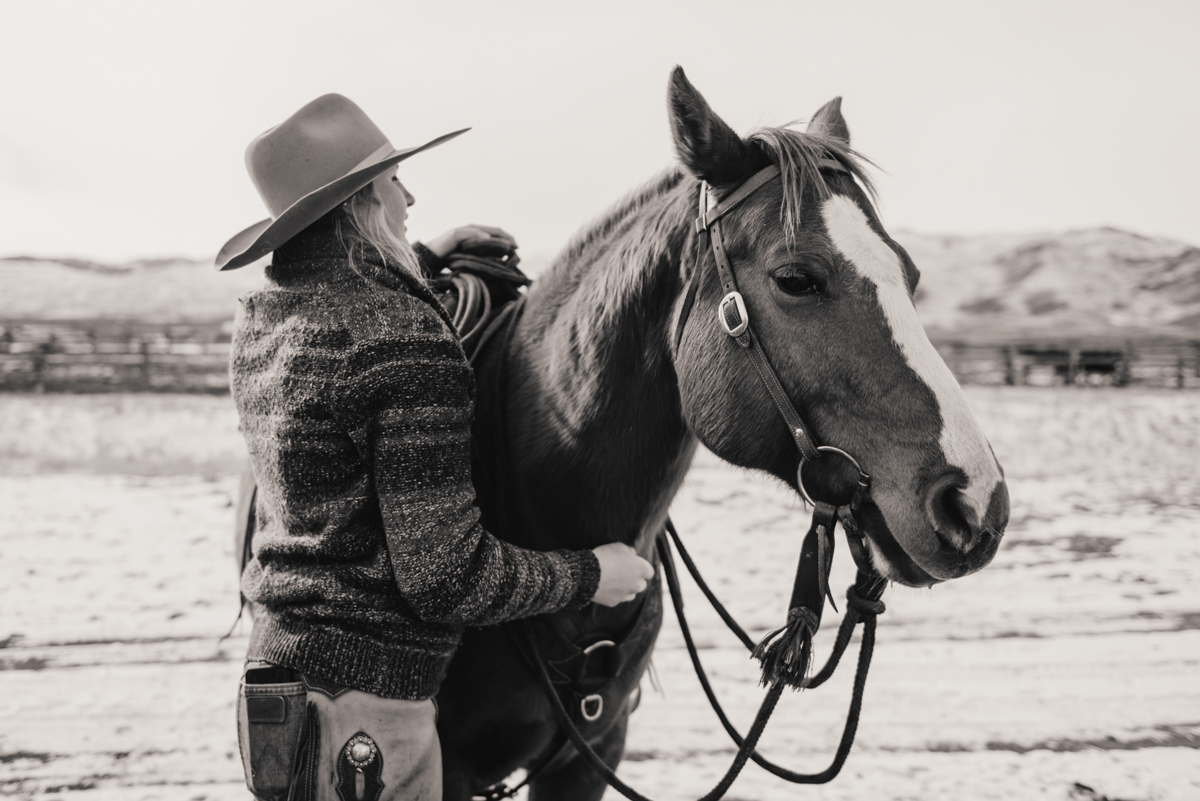 Second, that certificate from USDA is just one reason to trust someone. For us, I think it is too much of an ask to simply say, "trust me" to a potential customer. Instead, we tell them story of who we are, what we do, and why we do it through various channels (in the previous paragraph). Then, they can see our USDA organic seal and view our certificate, indicating that a disinterested 3rd party has gone through our entire production system and put their stamp of approval on it. It's better than just a blind faith in a producer that simply says, "We're beyond organic!"
I couldn't trust them. After all, they may be reselling cattle from the auction barn.
Happy Trails.
-Glenn