In the gathering darkness of last night, I looked over to the bunkhouse. Wood smoke curled from the stovepipe. It had been raining and blowing williwaw winds as the Alderspring crew worked in the meadows on fences and irrigation all afternoon, and we didn't get in from the wet meadows until nearly eight o'clock. The combination of damp clothes and fatigue created a desire for cozy warmth.
Now, I'm looking out my office window as daylight seeps in on the ranch. This morning, the foothills are white. They are blanketed with a fresh mantle of snow, and that means the ranges will soon become an emerald green.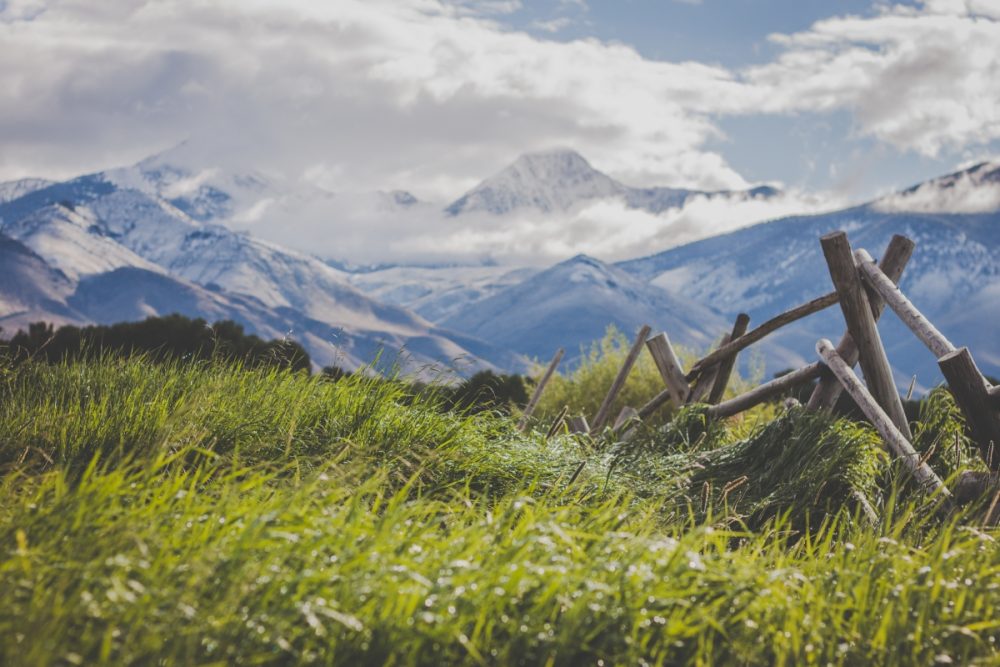 High desert ranges will become as verdant as the Irish vale.
And it's just in time. It's been a dry spring, and we were starting to get worried (we are so dependent on weather, but worry has yet to create rainfall). In just 7 short days, we will open the north gate and begin the summer journey to mountain grass. It's about 600 miles that the cattle and their horseback riders will cover. It's a new landscape for nearly all of them. They hail from diverse places such as Ohio, Tennessee, Texas, California, Colorado and Utah (Ohio is very well represented this year with 3 from the Buckeye State).
We have team members with wide ranging interests that are all in some way germane to what we do. Some are intrigued with the biological part: that of plants and soil microbes. Others have a penchant for horses. Still others are fascinated with sustainable agriculture. All have come with specific goals that they hope to meet; we looked for applicants that, as a team, could check the boxes of all the skills we need on a range crew. Getting along with teammates rates right up there with bovine or equine love.
Nate, who has been polishing people skills (ironically, needed on the range in middle-of-nowhere cow camp) while working as a resident assistant at an Indiana university is pursuing a major in ag business. He worked on several small farms that raised pastured protein as we do and wants to broaden his knowledge.
Jess has been herding sheep for a successful certified organic ranch in California's coast range, and is interested in gaining more experience with herding cattle on large landscapes, and bringing that back with her to California. She brought with her another team member as a free bonus: border collie in training, Kip. Jess can often be seen quietly working with Kip as she crafts a balance between cowdog and companion.
Rebecca has just finished a master's degree program in soil science in the heartland of Iowa, and is seeking to apply her knowledge of soils to wild rangelands that are regeneratively grazed. She developed a love for wide open spaces while backpacking in her native Colorado.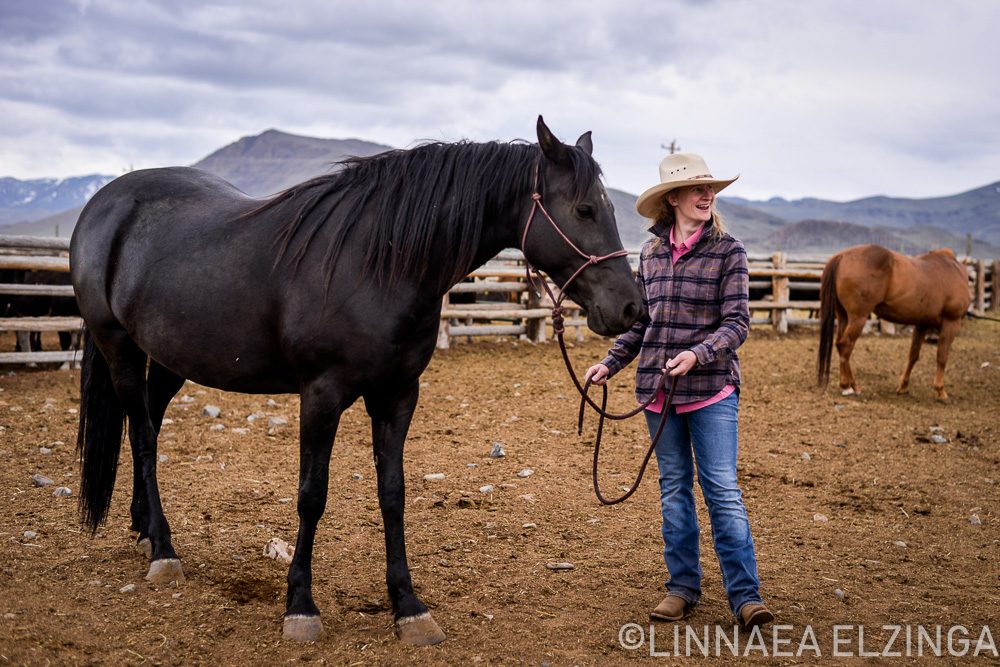 Sam, from Texas plans to attend law school after finishing his bachelors. He worked in his father's farrier business through his teenage years, and is now interested in the legal aspects of land and water rights, of which Alderspring is always involved in both. He is also an orchestral violinist.
Apparently, stringed instruments are big on our crew, as Nathan is an accomplished cellist, and has just finished his Bachelor's at University of Idaho. He is currently pursuing graduate programs in Rangeland Science, and is a self-proclaimed "range plant nerd." He loves the wild plants of the ranges, and has an extensive working knowledge of them.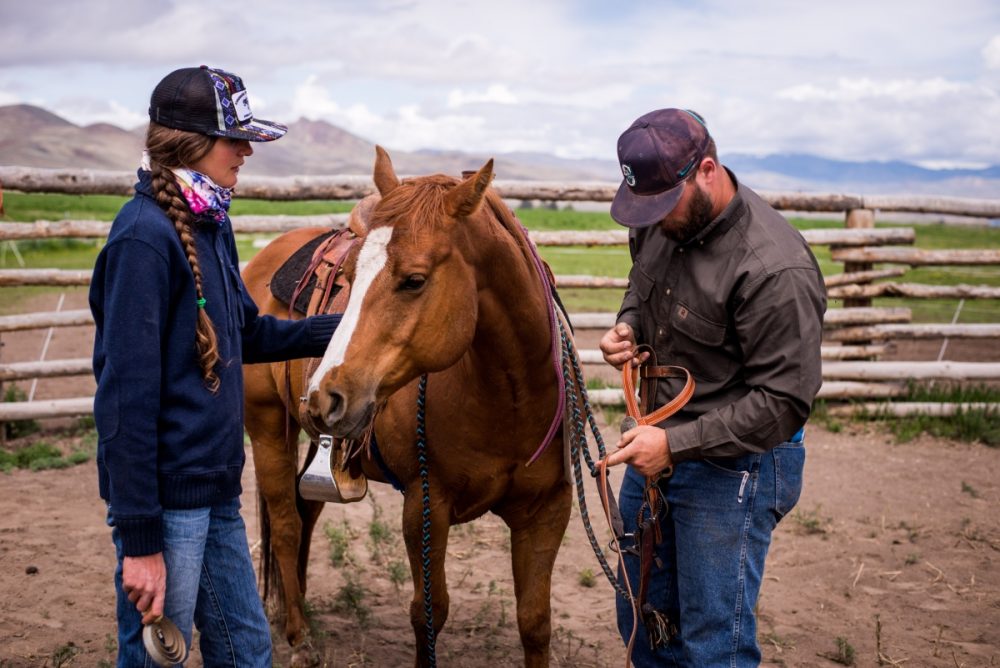 We will try to "open the eyes (ears more likely)" to a new paradigm of music in these two; that very much unclassical folkoric tune stream we call bluegrass. Perhaps they'll even temporarily find a seat on Alderspring's own bluegrass group, The Bunkhouse Band.
On another musical twist, Katie has been a songwriter for Nashville's country music industry. In her own health journey, she developed a passion for wellness, and is interested in creating ways to connect millennials like herself to healthy eating choices. She, perhaps more than any other, will connect the dots between esoteric details like wild soil biota and nutrient density with the health of our protein eating partners.
Colton, from Utah halted his pursuit to be a medical doctor when he learned of the possibilities of range science. An avid hunter, he spent years seeking game with his family in the backcountry, and is at home there. Realizing his passion, he came to us to learn of a new paradigm of regeneratively grazing livestock on wild rangelands in the Northern Rockies.
Then, there are our returnees: Jake, brought on up on the USDA's National Sheep Experiment station, was practically raised on the wild ranges with several thousand head of sheep. He is always in a state of wonder when up in the wilderness, with a particular penchant for the rocks we walk on. He is an avid and accomplished flintknapper (arrowhead crafter), and loves the backcountry as his home. He brings a unique music to the rangelands: he is practiced on the didgeridoo, the mysterious music pipe of Australian Aborigines, and has brought several for the summer. (they produce a baritone echoing ethereal voice into the gathering darkness of a mountain canyon on the range. Check out Jake playing at a recent picnic in the video at the bottom).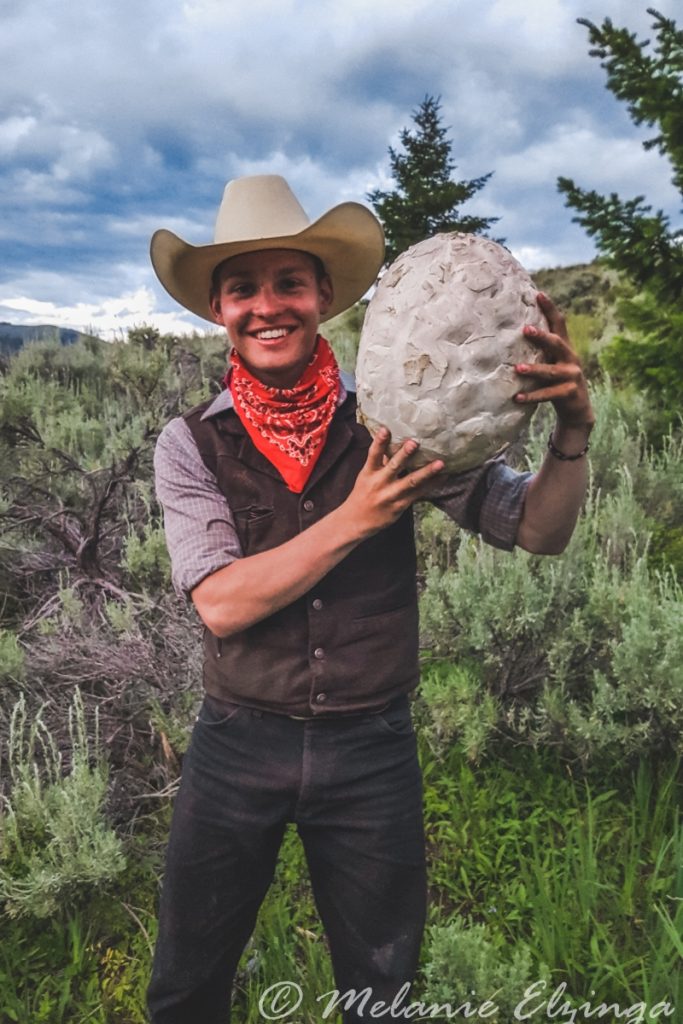 Anthony, back for his third year, brings a passion for regenerating rangelands. This will be his second season as crew boss. He, also, has connected the value of wild foods to human wellness, and has great passion for the unique qualities that wild foods bring to the palate. He crafts his own ancient sourdough breads for the range, and is a kombucha master, creating fermented concoctions that integrate things like wild currants and juniper berries he wildcrafts from the range.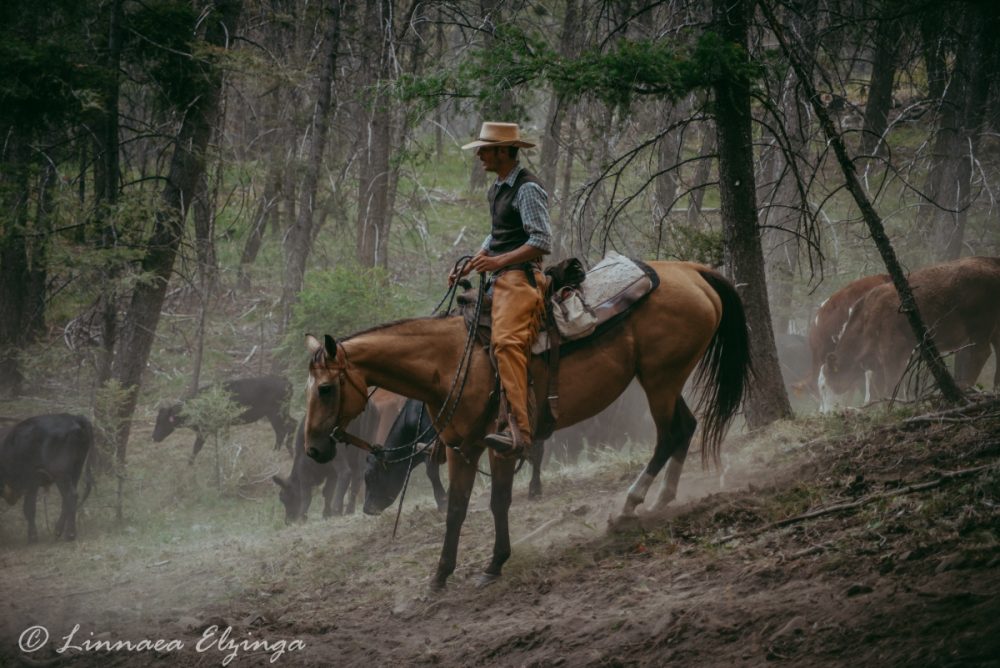 Melanie, my oldest daughter, brings a multitude of gifts to the table of Alderspring. She is head horseman (she would rather it be that than woman, I think) on the ranch and range. Her years of experience on horseback combined with years of formal training learning horsemanship founded on feel from many great horsemen has made her the one on Alderspring who connects the mind of equine with that of young men and women. She is a great teacher, and her quiet and humble demeanor makes her easy to take lessons from. In addition, she loves the land, and the cattle that walk on it. She can read from long distances how cattle will move and often predict what they'll seek out next.
Her painstakingly perfectly hand braided and beautifully colored mecates (vaquero reins) enable the horsemen who use them to better connect by feel to their mounts. In addition, it is usually her photographs that adorn the website and Alderspring's Instagram feed along with the short stories she includes with each photo.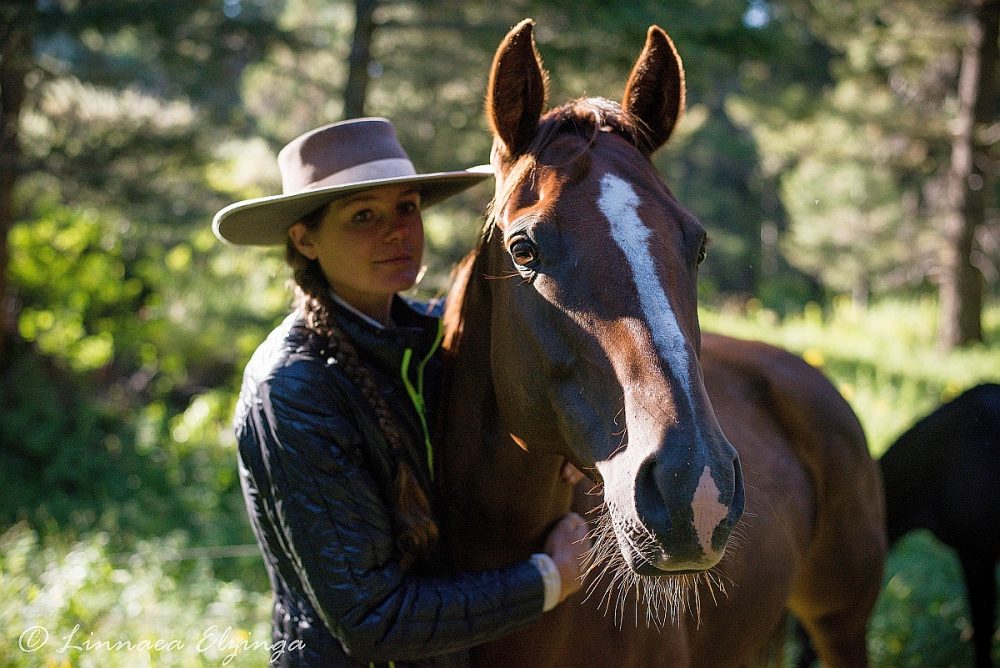 Photographs of Alderspring are also created by third oldest daughter Linnaea, another crew boss on the range this summer. Her personable whip-smart organization makes everything from the website and this weekly newsletter to the management of a crew flow with ease. She has a heart for and a knowledge of horses and the cattle we steward. I relish being in cow camp with her, as she always presents lantern-light fare that not only fills but is also delicious. Her dutch-oven wood fired desserts are to die for. Someday, I hope you can try her blueberry cobbler, fresh from the campfire. Nearly all the product photos on our website are hers, and she also runs the Meathacker recipe part of our website. We all benefit from her skills as a chef.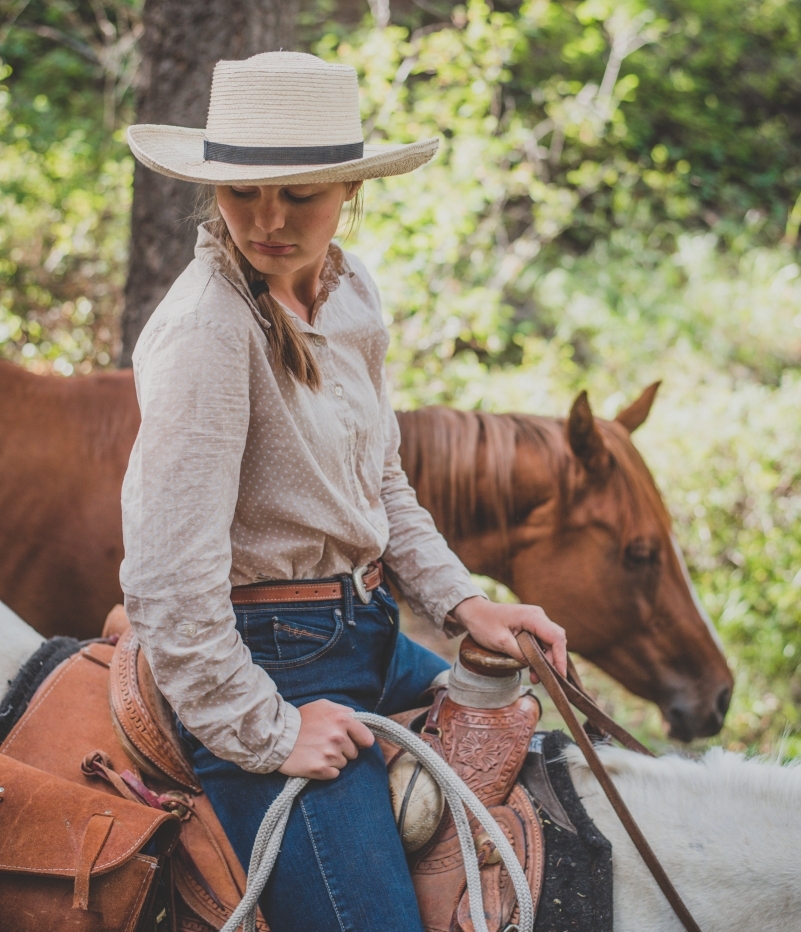 And that is the extent of this year's range riding crew. There will be some that may want to quit from time to time, as conditions can range from quiet to chaotic, silent to stressful, in a matter of minutes. But I think they all will find a way, as one of the key hiring factors has always been tenacity while functioning in a team.
Already they have had several days of intensive training on stockmanship, horsemanship, plant ecology, wildlife habitat, and electric fence deployment. Next week is more of the same, plus backcountry first aid for human and horse and range plant identification. Today, they will be herding beeves at headquarters for the first time on horseback, taking them to new grass. It will be a good shakedown for the long ride ahead.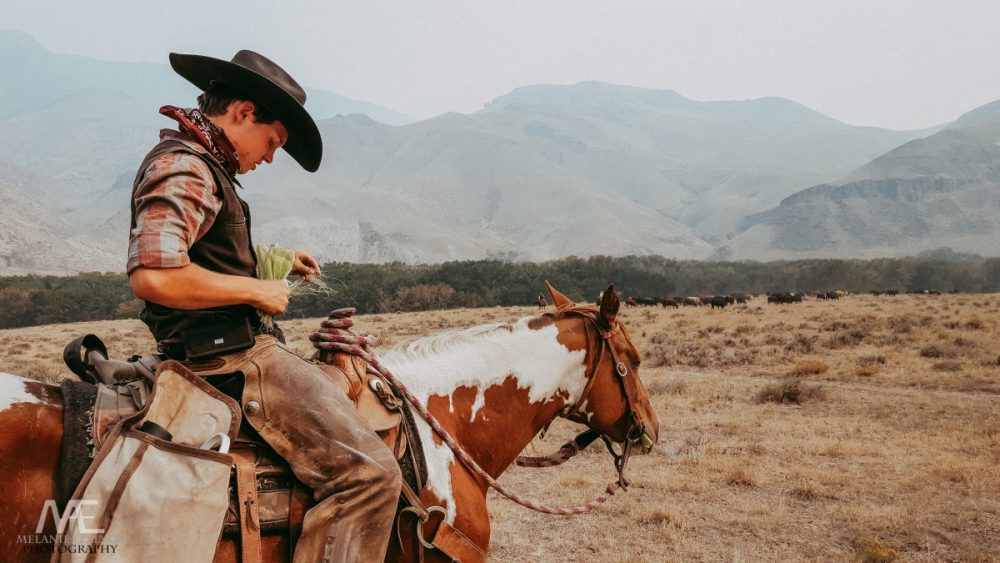 It's a great crew, I think. They all have an intense desire to learn, and ask great questions. And while working with them on pasture this week, I perceive that they have an inherent liking for the animals on the place; cows, horses and dogs are treated with respect and honesty.
And that is the foundation of all we do; it is husbandry, and we wouldn't have it any other way for our protégé's. And I think that you, as partners, understand it. It's why you have connected with us for your protein. I don't think some of the other online purveyors of pastured protein get this.
There is no "Box" or "Crowd" for us, as with many of our nameless and faceless producer purveying competitors; instead, there are individuals, people, and personalities that raise and steward your protein sources. Some of those are above. And I hope that in this small way, we are more than simply a source of protein for you. It's a relationship that ties you, the land, and the people working on it together. It's important. After all, this is your food, your sustenance. And the stewardship of the land we graze upon is our future, and even that of the planet. I hope you feel the same way.
Glenn, Caryl, girls and cowhands from Alderspring.
For 26 years, handcrafting unparalleled flavor and wellness while regenerating wild landscapes. Wild Wellness Delivered.