Dear Friends and Partners
As I look out my office window, dawn creeps into the valley for yet another grayish day. There is an undulating cloud ceiling above the ranch, and the mountain summits are lost in the mist. This is the day that the beeves leave the ranch for the high Hat Creek ranges. We will herd them horseback, down the valley, along the Salmon River Canyon for a mile, and then cross the Deer Gulch bridge over the wide Salmon, swollen with spring snowmelt.
Then, we have officially arrived on the range grass of summer.
It's been raining on and off, and the grasses are coming on. This week we're supposed to have a little heat with the occasional storms, and that should kick start true growth. Already we can taste the wild sweetness of the grass; I was up there working on water tanks and fences with the summer range crew yesterday, and we sampled some of the fare.
I broke off two — needle and thread grass, and Indian rice grass — important low elevation grasses. We tasted the nodes along the stem. I watched the faces of the three I had with me as they picked up the subtle maple syrup minerally sweetness.
"Cows don't have palates that have been ruined by Coke, Twizzlers and Twinkies," I told them. "This is sweet to them, and even sweeter than the plants back on the ranch." These native grasses always surprise me. I think it's because these soils have never been plowed or farmed, as many soils in the valley have. And the native plants have had a long time to perfect gathering the nutrition of the soil as well as develop a special relationship with locally adapted soil organisms.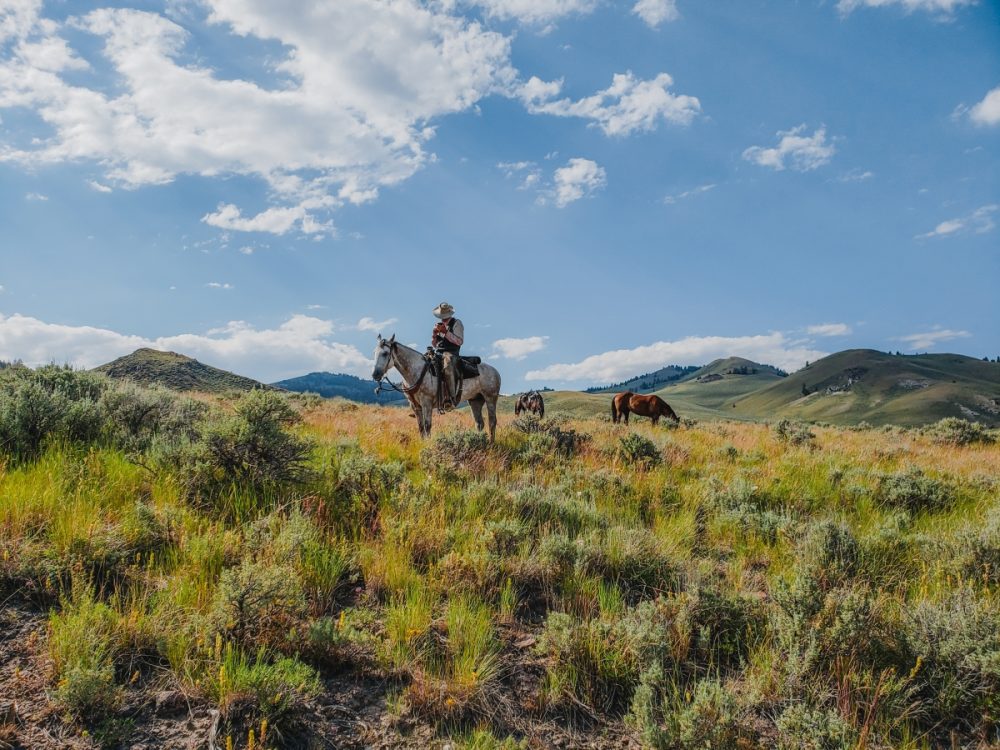 My companions got it.
It's the same with the cow. As she samples the diversity of wild nutrition on prairies primeval, she'll thrive in wellness as a result. I believe it is why our beef is so different from farm raised grass fed; almost no cows today in the grass fed world have wild native grasses to enjoy.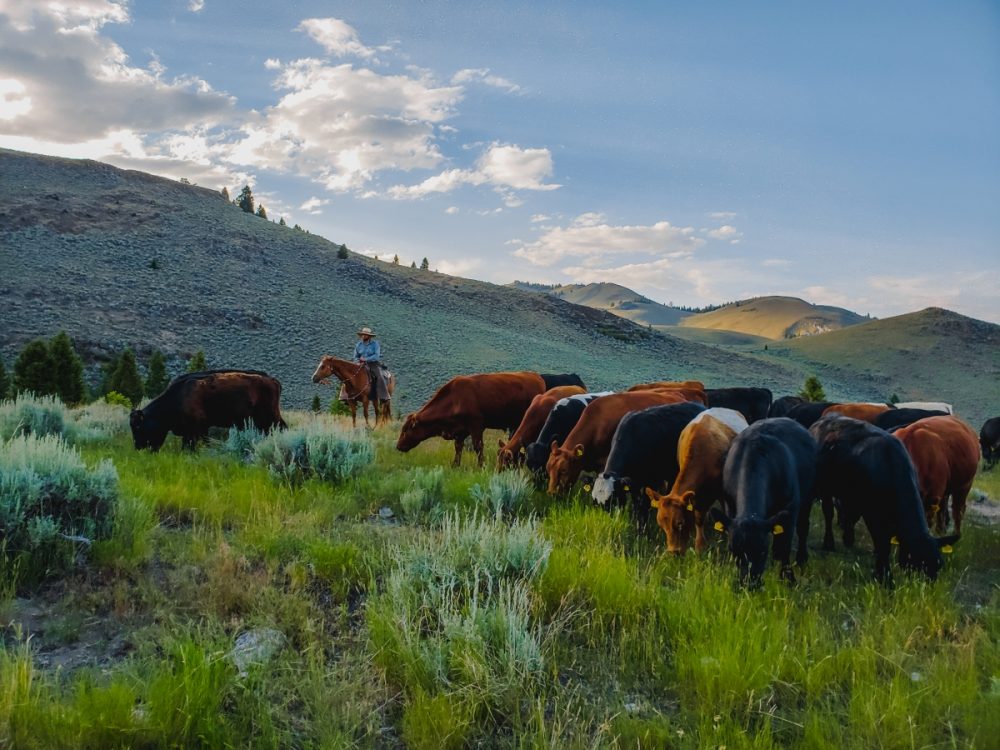 And it's better for the planet too. I gave a talk a few weeks ago in Ketchum, Idaho. It's a resort town nestled in what is essentially mountain wilderness. It is an affluent place. Many families vacation there, and own second homes in the lovely valley, tucked high up in an old sheep grazing stronghold in the Pioneer and Boulder mountains of Idaho. Sun Valley, a world class resort and ski area, attracts the rich and famous.
It was going to be an interesting venue for me to speak because I had never had an opportunity to present in a place where the demographics and culture of the county were nearly directly opposite of where we live.
Anyway, as I, a cowboy, took the staged podium in the Ketchum community library, I was a little nervous. I was going to talk about our different paradigm of grazing the wild mountain ranges of Idaho with our Alderspring beeves. I wore my cowboy boots, jeans and flannel shirt, as I usually do. My Ethan Kelly leather suspenders completed the look, and I was most certainly an outsider, surrounded by Patagonia wool and fleece, with trail runners or Birkenstocks underfoot.
I would say that most of the folks in Ketchum are vehemently against grazing on public lands. After all, it is literally their backyard, where they recreate, and they have a real problem with sharing their hiking and biking trails in pristine looking wilderness with a fresh splattering of cowpies.
They don't simply hop away or call them meadow muffins. They get angry. Cow poop on pink and purple Patagonia is not a happening deal.
So, I could classify them as cow haters, in general. But there is an interesting juxtaposition, and it is that many of them venerate the cowboy and sheepherder culture that permeated high country Idaho before tourism showed up. Old black and white photos and memorabilia decorate many main street stores and public buildings. The "Trailing of the Sheep" festival, put on every October, celebrates sheepherder and ancient Basque culture and the focal point is several thousand sheep getting herded through downtown each fall as they are gathered from the high ranges. The streets are crowded with tourists, experiencing animal agriculture on wild landscapes firsthand.
Ironic, because most of the onlookers, if asked in an on-the-spot interview, would be against livestock grazing on public lands.
Back to my presentation. I had many beautiful slides that Melanie and Linnaea captured from our previous tours of the high ranges with Alderspring beeves. They are stunning. You've seen them. They adorn our website and store (below is one of them).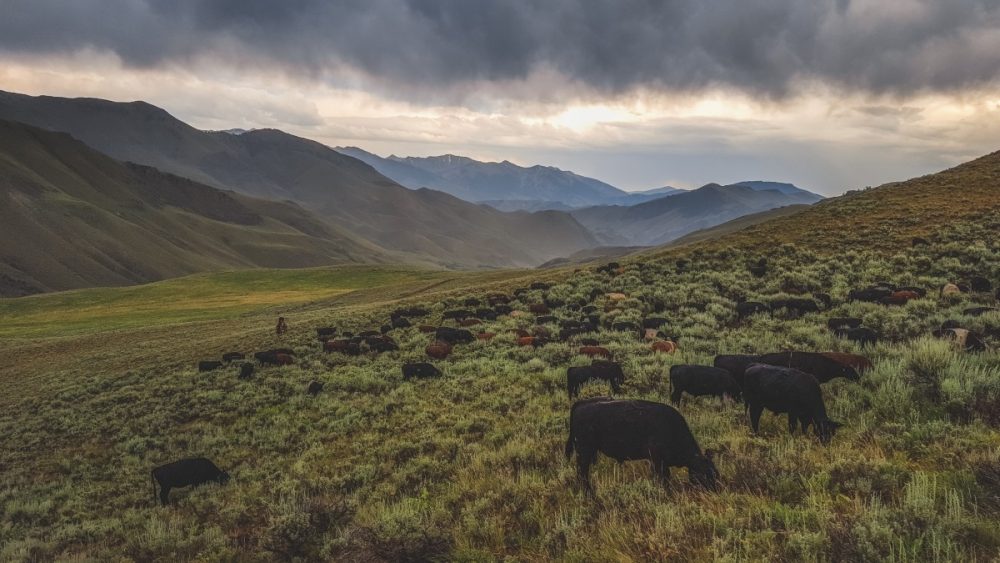 And I was able to bring up that elephant in the conference room: climate change. And it changed me when I did.
Because nowhere before had I seen everyone get so grave as in Ketchum, Idaho. You could hear a pin drop, as they say. These listeners took climate change very seriously. And that surprised me. There were expressions of extreme concern; I could easily see that there was a huge amount of emotional engagement with the problem of climate change.
It was exciting for me. The audience already understood the gravity of climate so when I brought up how our regenerative approach to grazing rangelands has likely sequestered over 2400 tons of carbon in the past several years, I captured their attention.
Because there are no feedlots in our paradigm, there is no corn, no soil carbon mining in our entire protocol of grass fed beef. There is only regenerative grazing (and the soil carbon building is by far an offset to cows belching).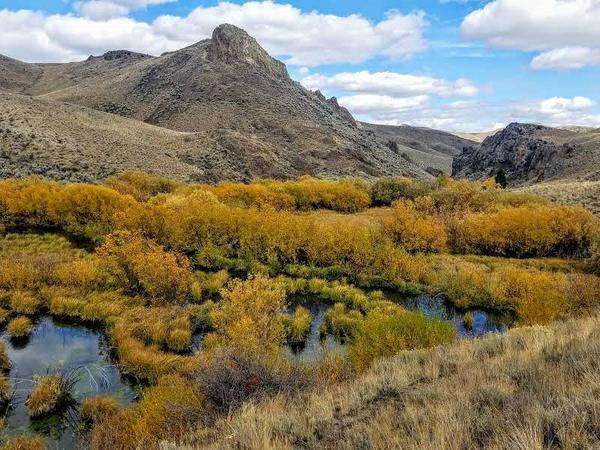 Unlike with a soy protein agriculture, which many espouse as the "carbon-friendly" alternative to livestock-based protein, our type of regenerative grazing never kills or replaces native plants or the animals living above and below the soil.
I speak from experience. I have worked on soybean farms. First, all native plants and animals are tilled over. Plants killed, roots turned over, nutrients are oxidized from exposure to the atmosphere. Volatile carbon and nitrogen leave their storage place in the soil where they belong and enter the air. Now the dead medium we call soil continues to be killed again and again by agricultural chemicals like glyphosate (Roundup) and injected anhydrous ammonia fertilizers. There are no wildlife species that use soybean fields. Every rodent is dead. Birds have nothing for them there. There are almost no insects. Insecticides have killed them all.
It's a biological desert. Soybean farming is some of the worst agriculture we can do in terms of planetary health (think not that soybean burgers or tofu are any different).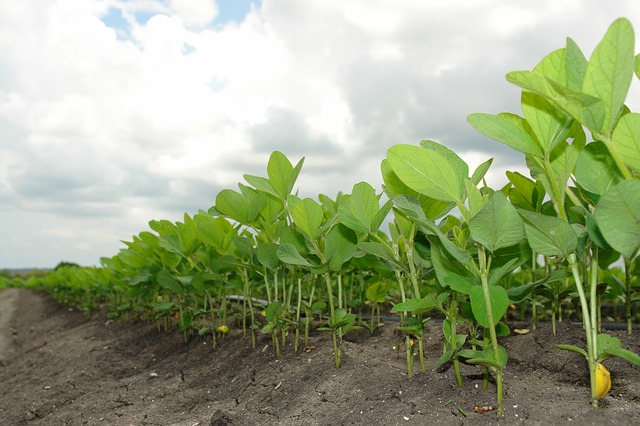 Granted, a feedlot culture of cattle and hogs is more of the same, with its feed of concentrate corn and soybeans grown from dead soils powered by petroleum-based fertilizer– soils that now erode and flow into the Gulf of Mexico. Kobe (wagyu) beef that many Americans enjoy are the epitome of the feedlot frenzy that our indulgent culture has embraced.
But regenerative grazing that takes an animal to harvest without any grain, particularly that on wild and intact native landscapes?
It's the only agriculture (can we even call it that?) that doesn't kill and replace the native habitat that once was. Think about it. All had to die to create a carrot. Every native plant and soil animal—from microbe to mole—had to die to grow the row crop of carrot. Or soybean. Or corn crop. Or almonds.
I detected a softening in people's visage, I think for two reasons. First, for the first time, they were able to see hope in the face of the climate change specter. Second, they were able to actually do something about it, by supporting grassland agriculture, the same one celebrated in their old traditions of sheepherding and cowboy culture.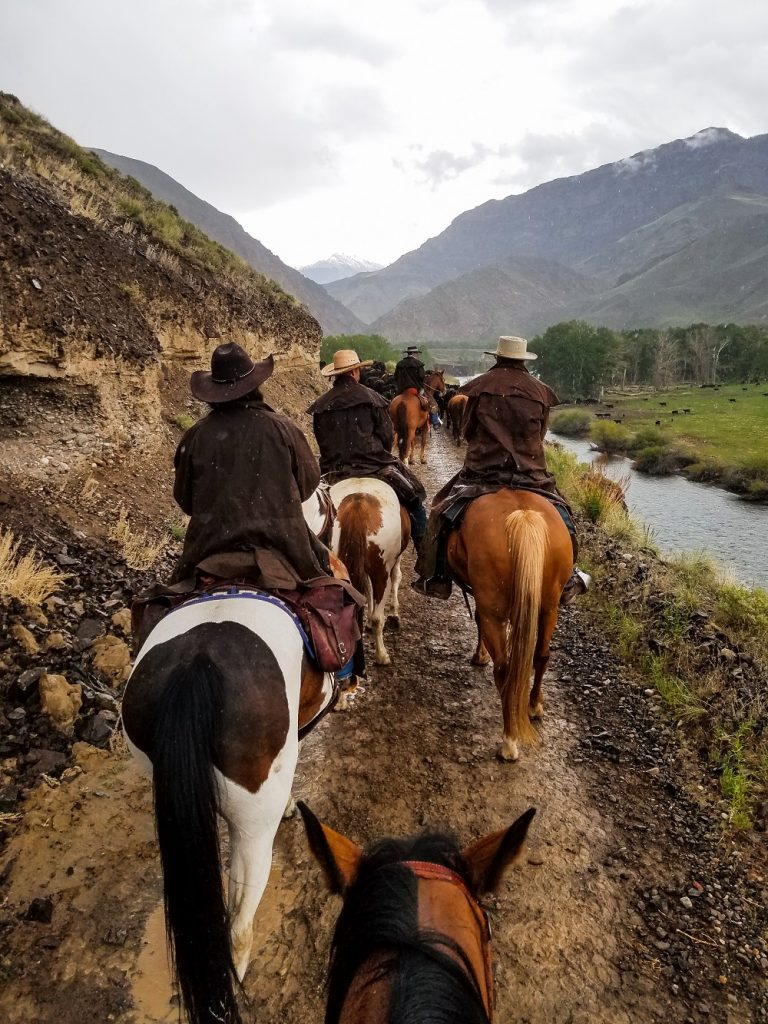 It was a time before the advent of feedlots. It was a time when all beef and lamb in the nation was grass fed. It was before King Corn. It was before green tractors.
It was a time that animals quietly grazed native grasslands, in a mimic of the buffalo that once roamed here in an elegant symbiotic dance of regenerative sustainability.
The audience encouraged me to slow down and take my time to tell the whole story; I spoke for one and a quarter hours (I never have spoken that long). Questions went on for over another hour. And I met so many wonderful people, who embraced the hope of a wild landscape gathering of perfect protein. It was a beautiful time where I had anticipated animosity.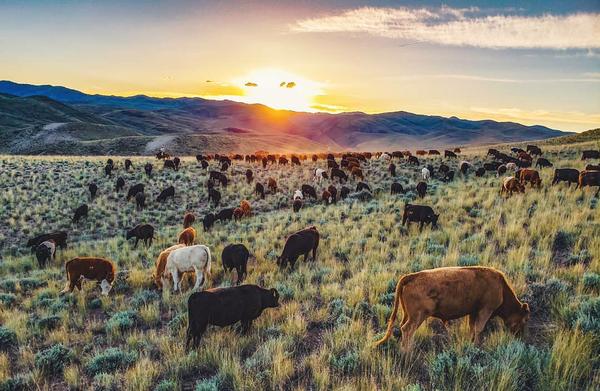 Instead, they became our greatest cheerleaders, because they received and reflected hope.
They are like all of you.
Thanks for hoping for the planet. It's there, but it's a hope we have to cultivate it together.
Happy Trails.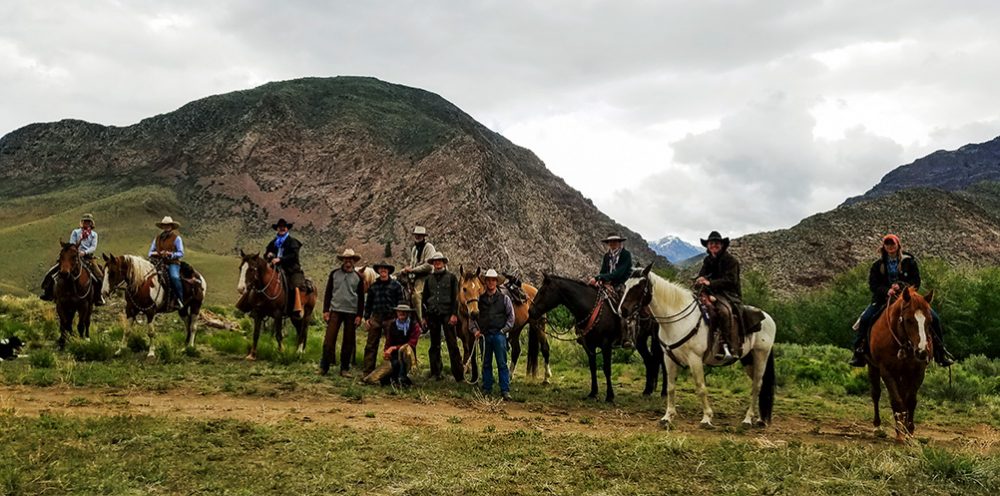 Glenn, Caryl, Cowboys & Cowgirls at Alderspring Ranch
For 26 years, handcrafting unparalleled flavor and wellness while regenerating wild landscapes. Wild Wellness Delivered.