Well, we got them hired. Six twenty-something gals and guys, hailing from Ohio, Colorado, Texas, Utah, Indiana and Idaho, for a range riding position on Alderspring. Ohio was the strongest state repped this year, with 3 of our hired hands calling the Buckeye State home at one time or another. Ohio does sound a little like Idaho, after all. To the geographically challenged, Iowa, Idaho and Ohio are right next to each other in their disjunctive minds, and for some reason, in that same twisted mind's eye, they all simply grow corn, soybeans and potatoes.
Dear reader, you know this is an untruth. Perhaps those with such geography challenges will never come to Idaho to visit. And we are fine with that. But our applicants have all checked the map. They've seen pictures. They know enough to say it isn't so.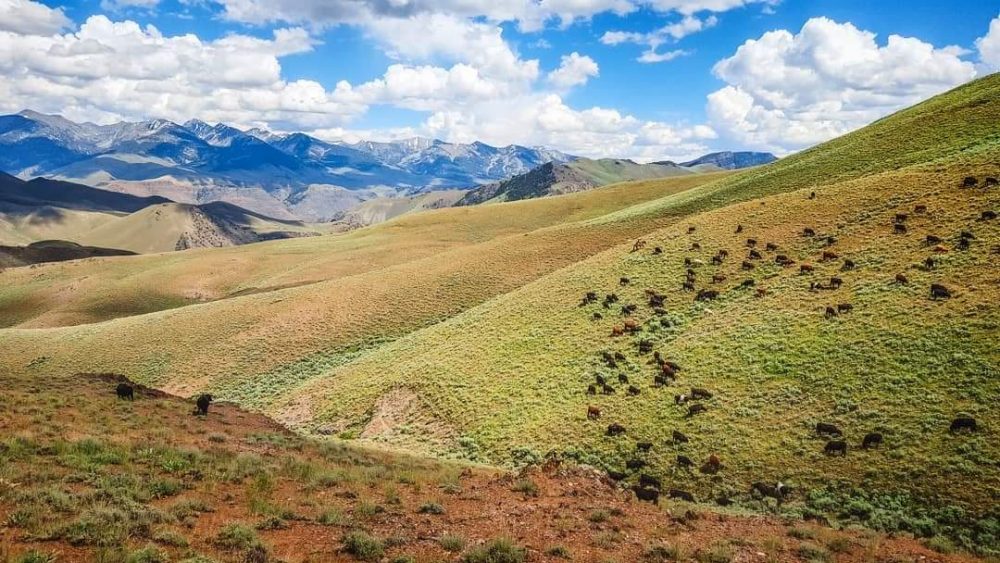 But I don't think they fully grasp how much this job will affect them. No-one comes to Alderspring without being changed; they will learn much about this unfamiliar wild world around them, this mountain wilderness they'll call home. They'll learn of animals, both their protégées of horse and cow, and the wild ones we share the land with.
But the thing they will learn the very most about is themselves.
Over this summer, there will be tracks of desperate tears in many of their dust-caked faces. On other days, they'll have dirt cracked crow's feet from laughter at the corners of their eyes. Their tenderfoot hands and feet will callous into leather as impervious as the saddle they sit on. Their clothes will become cloths as they rip and stain in relentless brush and timber.
Surprised by lightning pounding the buttes above them, they will search vainly for cover, scanning the treeless ranges for shelter. And despite their preparation, they'll experience arctic-near hypothermia cold and frying pan heat.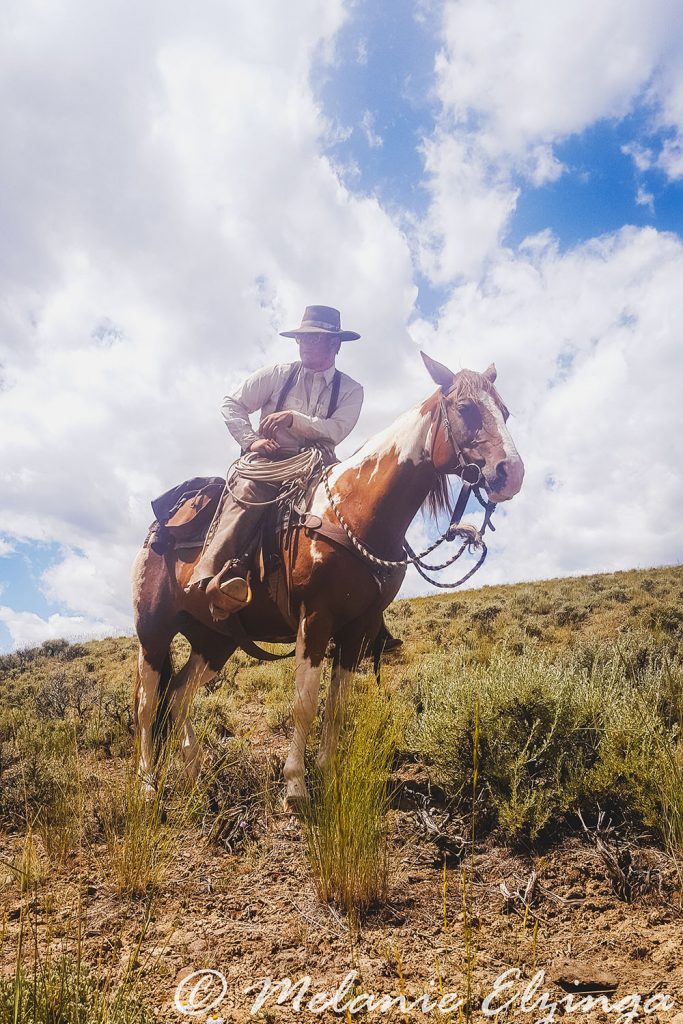 Their horse will dance awkwardly over the buzz of rattlesnakes. They'll collapse in the dirt to grab a short desperately needed catnap in the shade of their horse and will be awakened by red ants relentlessly biting their flesh.
Their butts will smart with saddle sores, and their eyes will squint in the lantern light contrast with full on dark of midnight as they cook their last meal of the day.
They'll find fleas in their hair, making a home there after transferring over from the border collie bedded against their pillow by night. And they'll pull many a hungry tick off their own hide as they lay down in a bedroll thinking nothing could keep them from sleep. Mice will track over their sleeping form in the black—and their fagged-out frame won't stir. By morning light, they'll shake out their boots for the snake or scorpion that could have made a cozy home there for the night.
But in just a couple of months, they'll expertly ride horseback into camp at dusk with 350 tired but satisfied beeves, full from the day's bounty of a cornucopia comprised of the best grass on Earth. Coyotes will serenade them as the light grows faint, and the nighthawks will commence their twilight chorus overhead.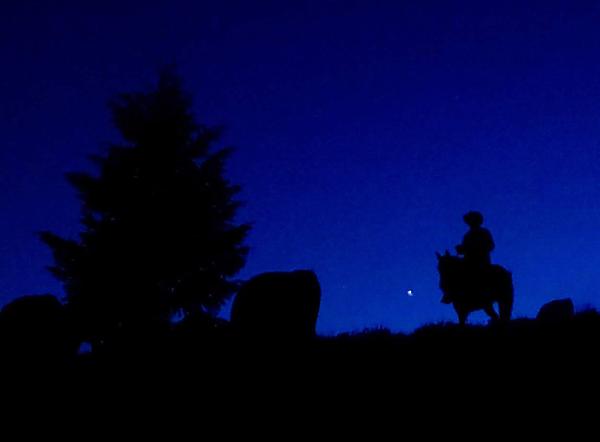 They'll get used to the spill of milky-way glory that will provide enough light as they pull gear from their horse. Shirt sticking to their bodies will ripple from hot to cold as soon as the sun gives up to the mountain cool breezes of night that careen stealthily down from snowy heights. Those same airs will cause their coffee pot to freeze on occasion on midsummer mornings.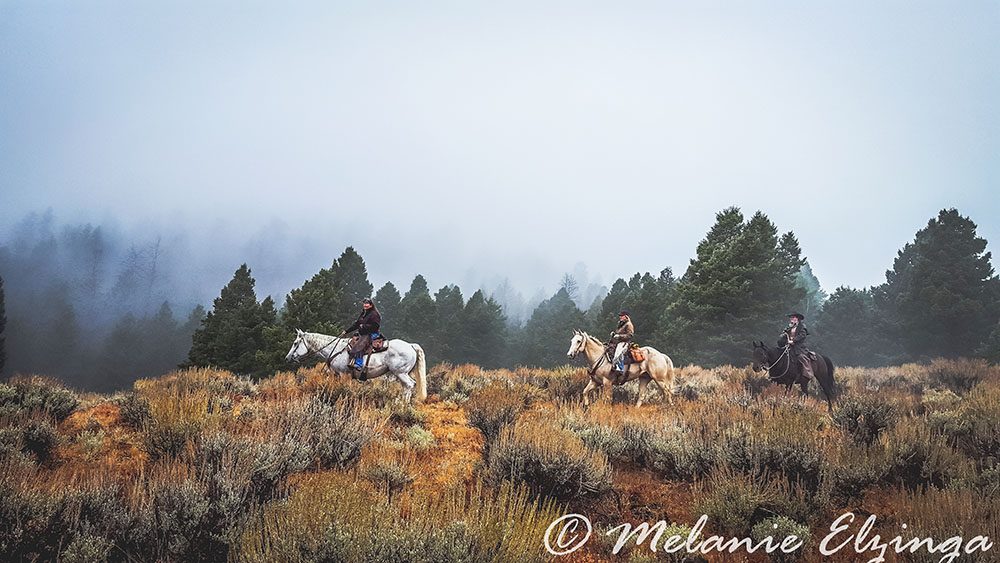 They will ride horseback for 12 hours a day. They will ride along cliffs, on tiny game trails, a foot wide, with great precipices and imminent danger if and when their mount missteps. They will have to absolutely trust their horse, giving them their head, allowing them to provide safe carriage and passage when pasted to the side of a cliff strewn mountainside. Their steed will pick their way through boulders, downed tree trunks and tousling pine tree foliage thickets where sight distance is just the cow in front of them, just and under their mount's nose.
They will ride horseback over six hundred miles in the short summer. They'll trot up canyons thousands of feet deep, and see 70 mile views when they reach the windswept ridges that they share with the likes of pronghorn. They'll live and work in six ecological zones, and become intimately familiar with the flora and fauna as they track the pathway of receding snows and the color green as it vaunts upward to the sky.
Over the summer, they will gain four thousand feet of elevation.
They'll sleep on the soil, connecting with it, breathing it, treading on it with the beeves, horses and pups. Their own dreams will commence to the rhythm of hundreds of breathing shapes in the darkness around them. They'll hear others moving through in the night; elk and deer, and an occasional cougar, wolf or bear. The wild ones are aware that humans and charges are here, visiting, but quietly go about their own business of living.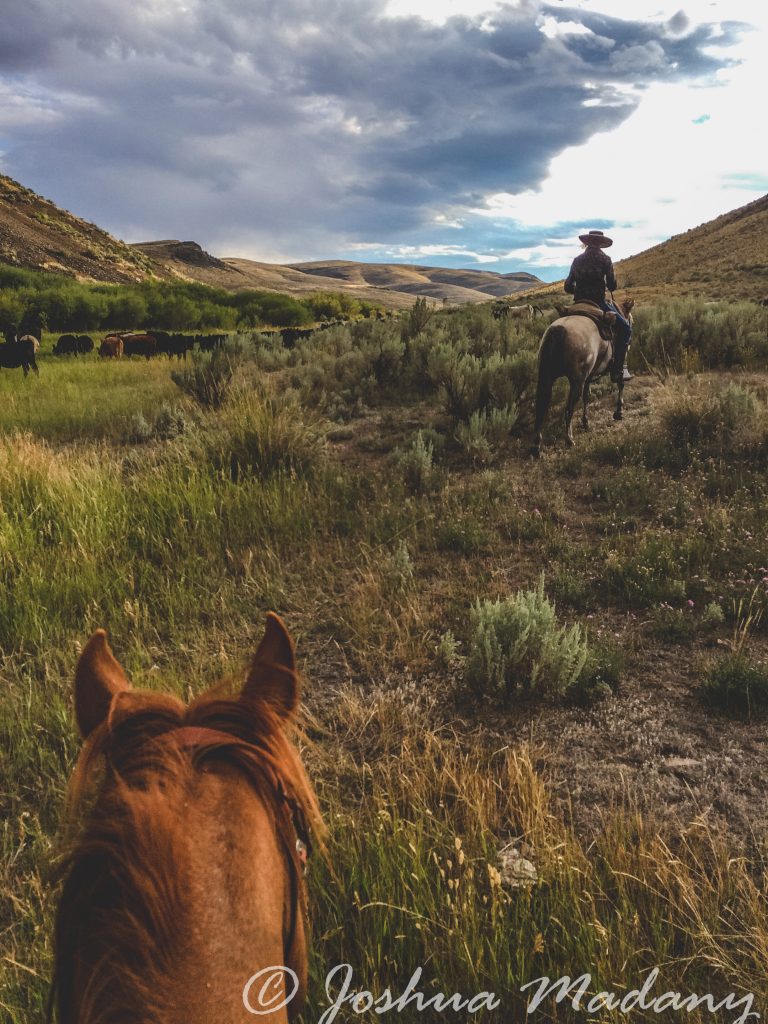 They will imbibe the sweet and mineral rich water that bubbles from the volcanic depths of the Earth, reaching hand into springs and creeks, drinking their fill with unfiltered abandon. The satisfaction, sustenance found in the crystalline clear of said springs and streams will be forever etched into their psyche; the flavor memory of purity always unparalleled.
They'll learn to tack up a horse in their sleep deprived stupor each morning as they sip from a tin cup of boiled coffee, and they'll ride as if they've always lived on the back of a horse. They'll learn the language of steed and steer, reading subtle body and ear cues.
They will try to converse back with their own body language, first broken, and then achieving more fluency as the summer wears on.
They'll also learn the language of tracks and sign, and weather as it settles on the high ranges. They will know the signs of when squall and williwaw will descend, and move beeves to safe havens, hollows in the hills, or the shelter of dark timber.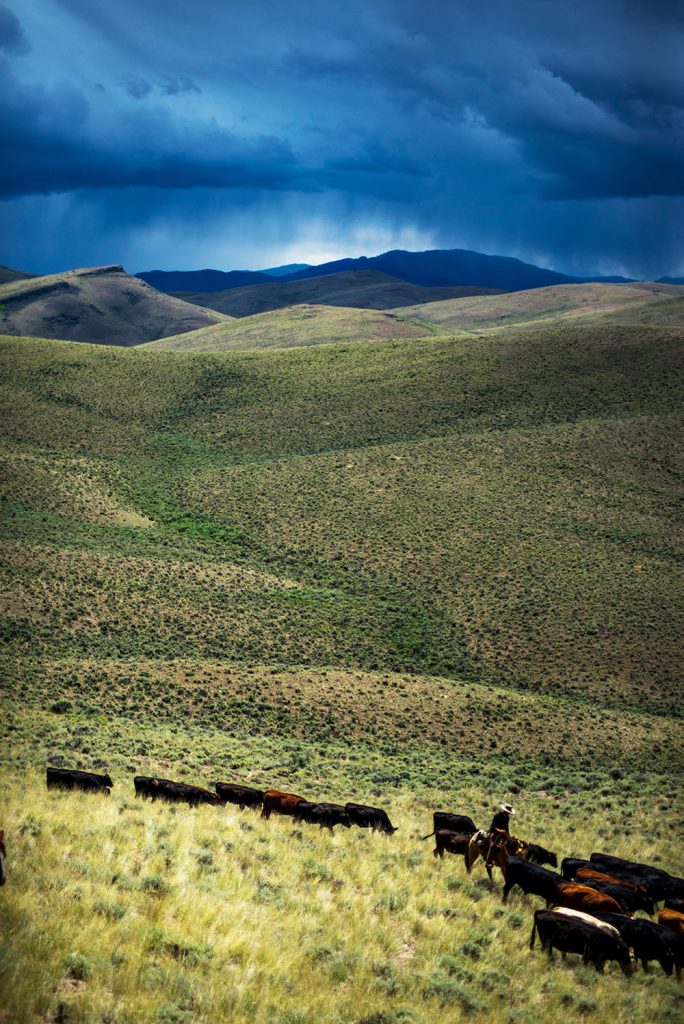 High above them, they will see aircraft contrails and nightime beacons, twinkling far above their bedrolls in the dark. It is the only sign that other humans still live on Earth, for it is very unlikely that they will see any others out there.
And the people cruising at 36,000 feet, even if looking out through their porthole, will see absolutely nothing. Because there is no light, no sign of habitation in this part of Idaho for thousands of square miles. They'll have absolutely no idea that just 6 miles below their cruising 737 lies a cow camp, nestled in the timber or sage, a speck of temporary habitation in a veritable wild sea of mountains, forests and rivers.
Beneath them, in Idaho.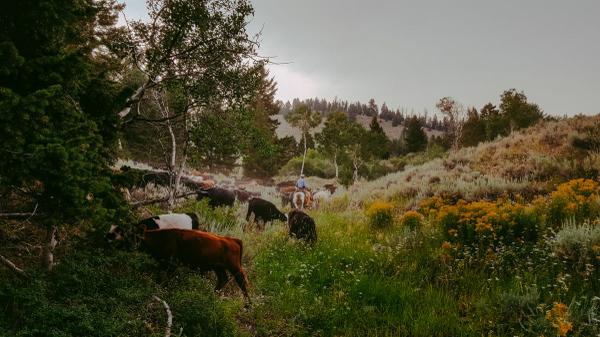 It is some of the wildest country in America. We are privileged to live and work in it, and there gather some of the most pristine protein on Earth.
It is our home on the range, and it will be the adopted home for these six new upstarts, recruits in the ways of range rider. They will learn by apprenticeship one of the oldest professions: that of husbandman or husbandwoman, the shepherd, guardian and meal-planner for hundreds of beeves that will learn to trust them, and look to them for security and sustenance.
Over much of their tour, the members of this range rider corps will look forward to the summer being over.
And then, for the rest of their life, most will discover in them a part that wishes that it never ended. They'll pine for this life, a life in the wild, with simple but often difficult to achieve goals. But they will remember their triumphs. And they will know that they have prevailed.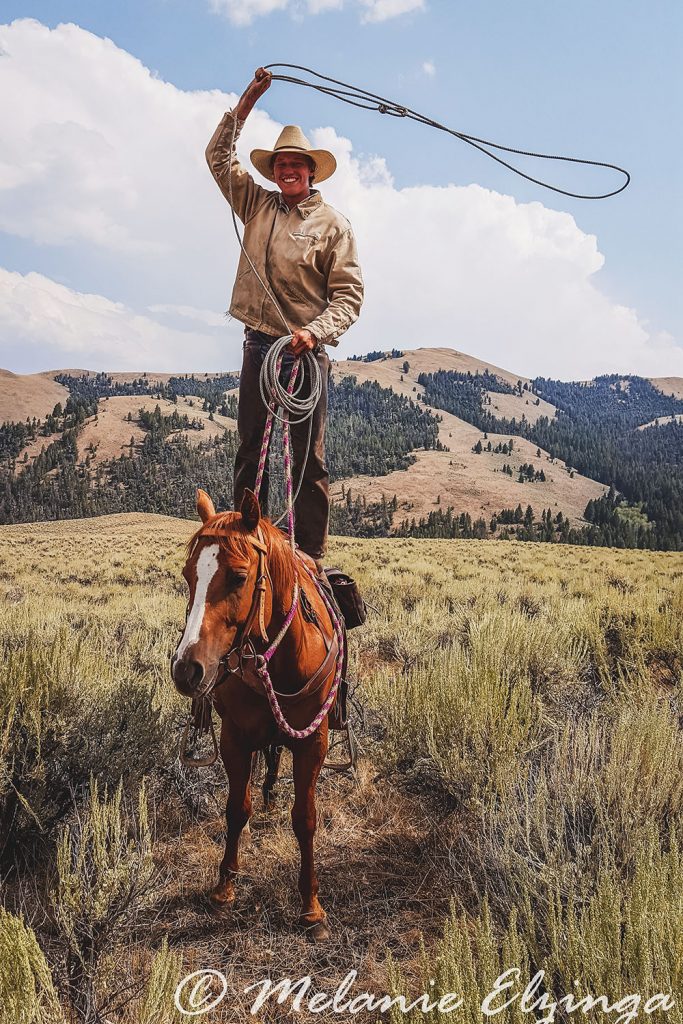 The range has written a story on their hearts. And they will never forget its rhyme and verse. I hope that in some way, in these writings, and in the flavor you find in our beef, that the range has written one on yours as well.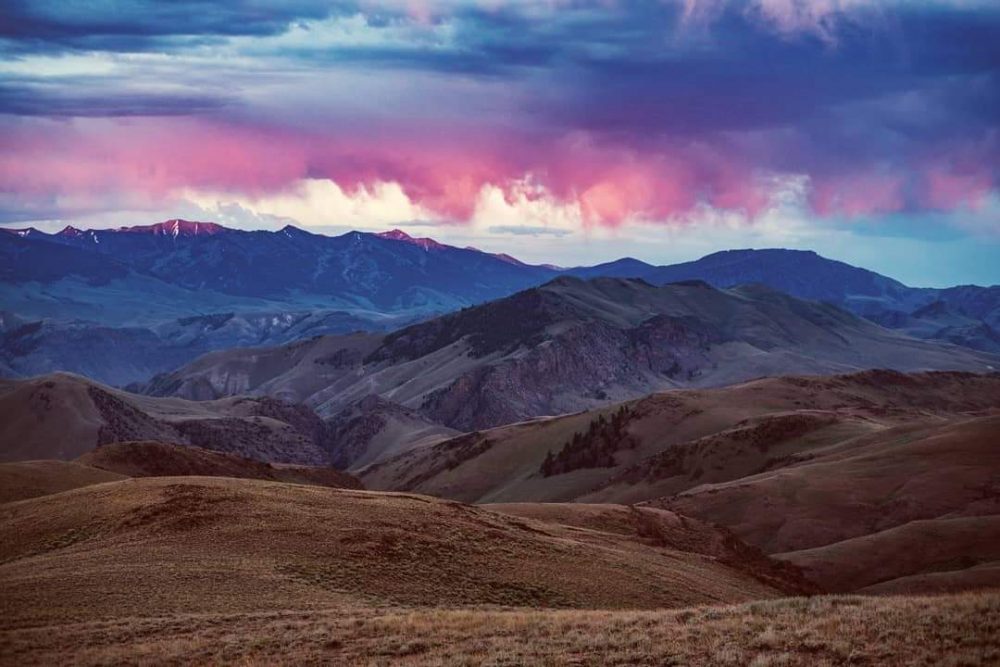 Happy Trails.
Glenn, Caryl, girls and cowhands from Alderspring.
For 26 years, handcrafting unparalleled flavor and wellness while regenerating wild landscapes. Wild Wellness Delivered.