It was last Saturday night in Boise, Idaho, and the city was hopping. It was a lovely cool evening, and it seemed everyone was turned out in their shiny late model SUVs and chrome-wheeled hybrids for a night on the town. Melanie and I just finished a very successful beef sampling at the Boise Co-op Meridian Location, and were loading our cooking gear into our aging and a little mud-spattered suburban when I noticed that we would not be traveling far.
Flat tire. Well, not quite totally flat; we were at least not simply rolling on the rims. We could get somewhere to have it fixed before we set out across the near trackless outback of the Idaho mountains for home. There was only one road to get there in 4 hours, and only two small towns on the way. Otherwise, it was wilderness. Idaho highway 21 was the only paved artery for literally thousands of square miles. It was like the Alaskan Highway of the Northwest. There were blank spots on the map where you couldn't even buy fuel for 80 miles at a time now that tourist season had officially ended, let alone get a tire repaired.
But then again, my already tired mind recalled that it was Saturday night. Not good. I Googled "tire repair" from the parking lot in front of the Co-op, as Melanie rolled up with her shopping cart containing good food items she picked up at the Co-op. We always stocked up on key items when we hit the store: I got my gunpowder green tea, and she got her organic produce that we couldn't grow in our garden in our high altitude ranch valley, the Pahsimeroi.
Google maps popped to life on my phone screen. There were tons of tire shops! But then, each one sadly popped up with the word "closed" below each shop name.
Saturday night was one thing. And then, I remembered: Boise State Bronco football game tonight at BYU in Utah. Half the town was either at home glued to their wide screen or at their favorite sports bar.
Go Blue and Orange, they all said. The team was undefeated up to this point. Bronco fever had swept the town (actually quite a curious phenomenon for my girls who hail from a valley where nearly everyone follows rodeo instead of football), and it was almost paralyzing to seek business of any kind on a night like this one.
I scanned the rest of the tire shops. All closed, except one: Walmart.
And so, even as the Bronco Nation was settling down to pre-game drama, we were bound for the nearest Walmart.
I rolled up to Walmart's Auto Center in the back of the Fairview Avenue location. There was a line. Priuses, Hondas, Nissans and Subarus blocked the serpentine yellow painted line way to the 4 bays where mechanics worked their wares. And they were not moving with any spring in their step.
I think it had already been a long day at Walmart Auto Service Center. Things were not looking up.
I parked my suburban behind the last Prius, and a mechanic came up to my window.
Mindy, our absolutely unsocialized and unmannered kelpie bitch dog stated a warning very clearly from her backseat domain: "Come one step closer to that window, greasy and dirty uniformed man with obscured yellow star on your back (the mark of a Walmart associate), and I will rip your throat out."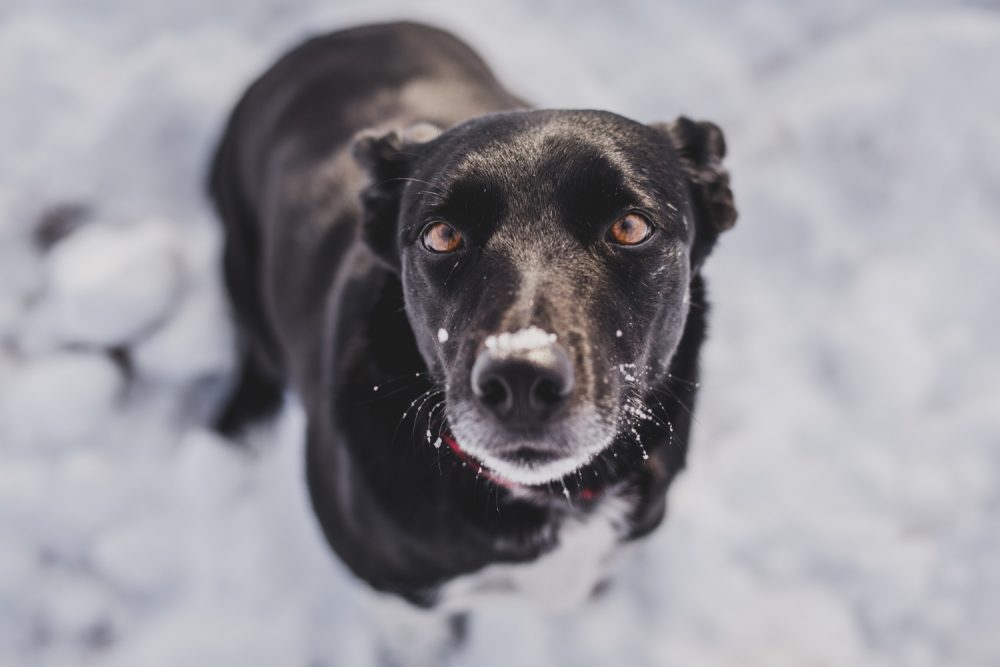 Mechanic man wisely stepped back, and said, "Sir, you'll have to get a work order done at our intake desk just inside that door." He peered nervously at the snarling black faced hound just behind my head.
I smiled in acknowledgement.
"We'll do! Thanks so much!"
Larry was waiting for me at the intake counter. This was the dark underbelly of Walmart. Here were associates clad in grease-stained coveralls tapping and tainting computer keyboards with the same smudge. Nearly every perky yellow star trademark emblem I saw in uniform or sign had automotive grease and oil on it. Larry (I knew his name from his fading name tag but wondered if his mechanic shirt was a borrowed one), I think had failed his associate customer service training, and was relegated to the back of the store. He made no motion to acknowledge me, hat bill pulled low over his eyes as he pretended to focus at something important on the computer screen.
"Hi Larry," I said, risking that the shirt wasn't his.
Long pause. "Hi." It was his entire response. No "How can I help you?"
"I have a flat tire." Pause. "So, you guys do repairs, don't you?"
"Yep. But probably not tonight." Still no eye contact. "You'll have to wait. There's a line. I got a Nissan, a Prius and 2 Hondas in front of you. It's 5:30 now, and we close at 8. I'm guessing you got a two and a half hour wait before your number comes up. And if it's eight, we close. That's it."
"Who else fixes tires on Saturday night?"
I saw his lips bend into a slight grin. "Nobody." Then he nodded, remembering, smiling more. "And there's a football game on tonight." Slight snicker, still with no eye contact.
"I got a 4 hour drive tonight to get home. Can't you just kindof shoehorn me in?" I put on my best smile, but he never saw it.
Time for a new tack.
I spied the faded 18 year service pin on his blue turning black associate shirt. "Larry. It's been 18 years? In this location?"
"Yep." Furtive glance upward, making eye contact ever so briefly. Ground control this is Eagle…We have first contact. He startled me. "Actually, that was 3 years ago."
"So wait a second. It's been 21 years in this store?"
Larry, as proudly as Larry could be, raised his head and looked me in the eye. "Yep. I was here when the store opened."
"Man, you are one dedicated dude. How many years you have left?"
"I think I'm going to check out when I got 25 in."
"And what then? You look pretty young, yet, Larry. Fishing?"
I nailed it. He grinned broadly. "Yeah. That actually sounds pretty good." He turned away and stepped to a back room where I heard him say to another associate: "Hey Anthony. Any way we can get a flat fixed in the next 2 hours?"
In another minute, I had my line number and work order in hand. I trotted out to the suburban, and jumped in next to Melanie and the black Kelpie with twisted mind.
Within 15 minutes, Anthony came and knocked on my window. I rolled it down partway. Didn't need devil-dog spilling out for blood. A low guttural rattle emanated from the backseat. Anthony cocked his head slightly, hearing it over his own voice: "Sir, I think we can fit you in right now; if you could step out of your vehicle, I would be happy to drive it into the shop for you."
He saw me hesitate, and cheerily inserted the next phrase. "It's against Walmart policy for anyone other than associates to operate vehicles in the shop area."
Guttaral grow, now increasing in fervor.
"So, Anthony, it's against my dog's policy for anyone other than my daughter or I to operate this motor vehicle—at any time."
Louder growl and one bark to add emphasis.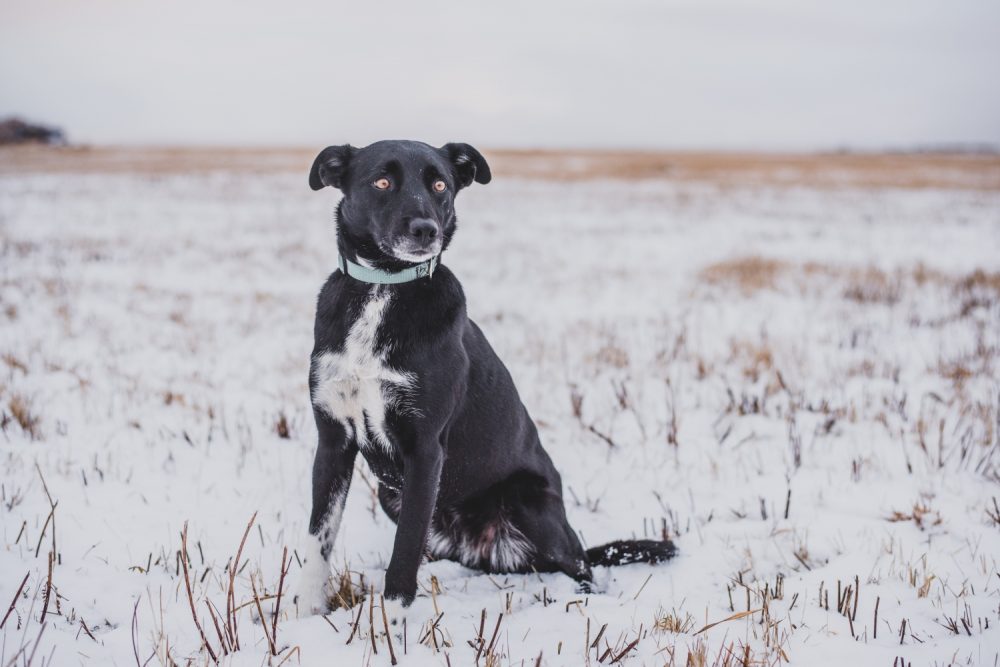 Anthony stepped back, nodding, grinning wordlessly, and stepped in front of the suburban, now beckoning me forward into the shop. It was getting dark now in Boise, and the lines into the shop reflected in my headlights as on an airport runway. I carefully navigated to the point where they could place the lift under our vehicle, and up we went.
Flat tire was hopelessly flat, and it turned into bought brand new tire. Anthony had to climb high up on some scaffolding to find a match for our busted tire, and accidently let the new 35 pound tire slip from his hands and fall 25 feet to the hood of our suburban.
Wham. The truck rocked from the impact. I wondered if we would fall off the lift. Melanie laughed. Anthony came up, very sheepish eyes behind thick safety glasses, knocking on my window. He was ready to get his butt chewed.
He was surprised to see Melanie and I smiling. "I don't see a dent—but it may have damaged the paint. I am really sorry. We'll have to fill out a claim form. It is totally my fault."
He still wasn't smiling.
But we were. And even Mindy stopped growling. "No worries, dude. We're good to go. It won't be the first—or the last rub on this old suburban's paint job."
Now he smiled with great relief.
$160 and a half hour later, we backed out of the shop, good to go for our long drive home. We both hated driving the road at night, as surely there would be many elk and deer on the road, and likely a blizzard going on over the passes. But we were thankful to be whole, with good rubber on the ground.
I went in to pay Larry. Anthony was there as well, and I reached out to each with a handshake in gratitude. "Thanks so much, guys. You really made our day."
Larry gave me his best non-cynical full eye contact grin.
We rolled around to the front of the crowded parking lot on a Saturday night in October (it's still a long ways off from the Holiday rush) of the store to pick up some bottled water and fruit. They did sell organic produce, after all. It can be found mixed in their many aisles of the food that powers the majority of America.
Melanie and I had forgotten. We don't get into such stores very often. The nearest Walmart, Sams Club, or Costco is a solid 4 hours away from Alderspring. We had just been in the Boise Co-op, similar in size and scope to a Whole Foods. And the clientele at the Co-op was fairly resplendent with affluence and food awareness. Sure, there were millennials and Zers dressed in hippy attire with major holes in their fashionable jeans, but they sported things like well-coiffed "doos" and triple shot pumpkin spiced lattes.
Here, in Walmart, was a hugely different demographic. We had stepped into middle and low income America. Indeed, it was outside of the bubble we had just left.
This is what most of America is made of.
There were no espressos in hand. There were no fit and trim millennials wearing J Crew. They wore Walmart or Goodwill looking clothes with no organic cottons. There were camos, camis, T-shirts, hoodies, and stretchy sweatpants. There were big jeans, skinny jeans, baggy jeans and leggings. A large percentage of them were overweight. Their carts were often full of Coca-Cola or Pepsi by the bottle or can. Chips, Doodles and Cheetos of sundry kinds dotted conveyor belts into the till. Twinkies (they've come back!) and Little Debbies were parked along the impulse areas leading up to the checkout.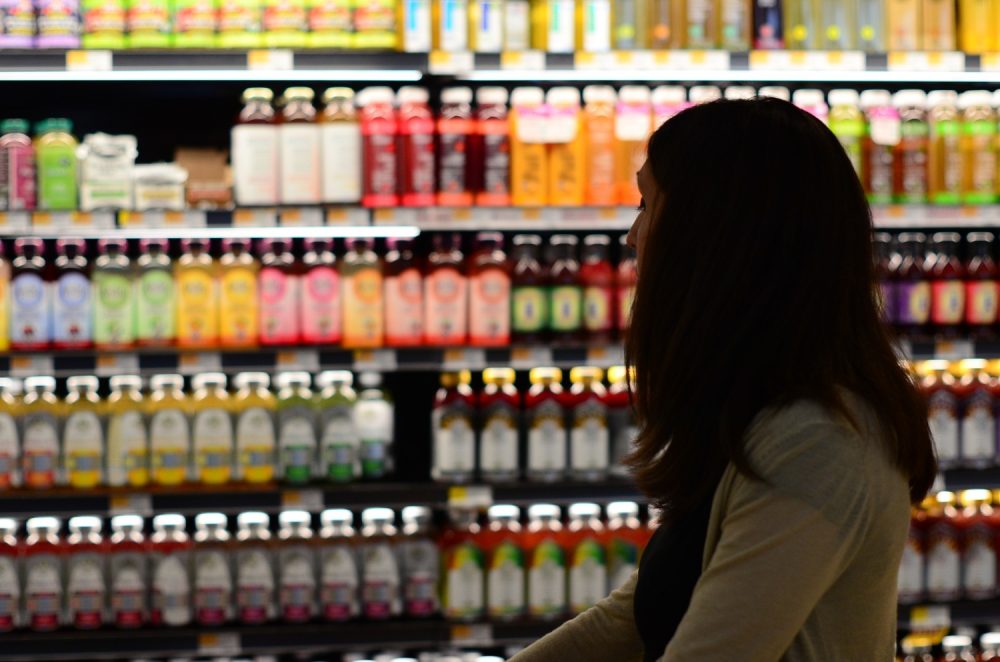 I couldn't help but notice the carts. They were brimming with boxes and colorful packaging—often of forms of food, but none of it in its primal form. Little of that produce was to be seen, and no organic. They had knowingly or unknowingly sacrificed any food conscience they may have had at the altar of convenience and quick.
And nearly all of them, I think, were sick or going to be. As I passed the pharmaceuticals, business was brisk. Aisles were crowded with those waiting in the prescription lines and seeking relief for whatever ailed.
You know the stats. Diabetes and obesity is rampant in our country. Heart disease and cancer continue to rise. Autoimmune illness is at an all-time high.
And all that in the Super Center was curtained and cordoned and bounded by that ever-so-cheerful blue sky blue. Walmart probably owns that color, as Target has red. And wandering through it all, pushing blue sky trimmed shopping carts, were hundreds of people. The core, the populace, the raw numbers of America.
Like it or not, friends, America shops at Walmart.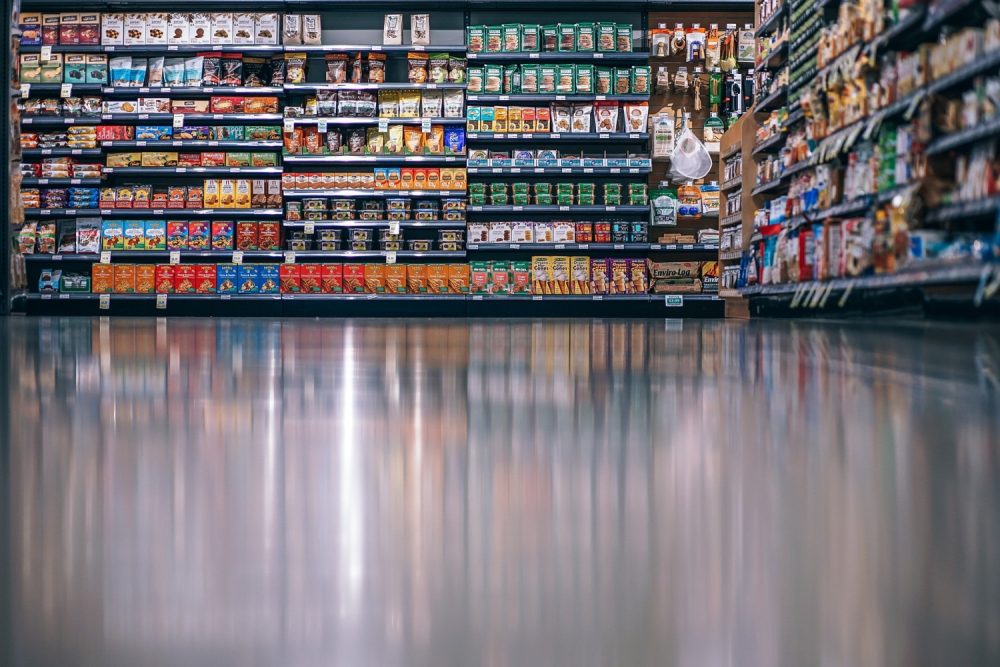 And as a result, America eats there as well.
And I got to tell you: I love these people. I am these people. My roots, and my current income is strictly blue collar. I've worked with them and I've lived and learned with them. All of them, in working construction in the New York City area, working muck vegetable farms and fruit orchards with picking crews by the bushel, cleaning manure from dairy farm free-stalls in New England, planting trees on Mexican crews in the Pacific Northwest and running saws in Rocky Mountain forests.
I've eaten dinner with them by the fire, drank beer with them at the end of the day, and played softball on their crew teams. And I love them. They are the nuts and bolts of this country; they put food on our tables, and keep our cars running.
They fix our tires.
And most every one of them, this America, shops at Walmart.
Save money, live better, Walmart says. And Walmart is what their budget says they can afford. They live paycheck to paycheck and have no easy way out. And they live as best they can in their version of the American Dream.
And while they are there at the Supercenter, America gathers their food there as well.
These, the people in this place know not of carbon or climate. Nor do they care. They care not about soil health or the phytochemical richness of the plants or animal proteins they consume.
I watched a post of Sonny Perdue tell a bunch of Wisconsin dairy farmers the other day basically to go big or go home. If we think for a moment there is hope in regulating, legislating how our food is grown to better the wellness of our people and planet, think again. The government and regulation are not our saviors. Whether Democrat or Republican, I think we can all see graft and grift on both sides of that spectrum—all at the cost, on the backs of middle America, and their wellness.
I'm afraid the solution won't be found in politics, friend.
When Rachel Carson wrote Silent Spring in 1962, she didn't get high praise from the government. Lawmakers didn't rise up and draft regulation to stop indiscriminate use of environmental chemicals overnight. Instead, she started a movement that reached deep into the consciousness of middle America, and a movement was born. Citizenry changed the use of chemicals for their own health and the health of the planet.
And somehow, someway, we need to reach people, one at a time, to change the consciousness of food and food production, for our own wellbeing and the planet's.
And I'm afraid it has to happen drip by drip: by just one person at a time.
I have an MD friend practicing internal medicine who is quietly doing just that. He is slowly transforming his community, one patient at a time; taking them off high carb diets, abandoning the food pyramid and actually curing diabetes (the conventional medical community says there is no cure). Sixty and 70 old men and women step from their wheelchairs, their walkers, and discontinue their medications, discovering a new lease on life through the simplest of cures: dietary change.
He puts no calorie limits on their new fare. He puts them on no exercise regimen. He simply prescribes for them what to eat—and what not to.
And they regenerate, almost as miraculously as growing a limb back. These people were hopeless and immobilized, obese and literally near death. And they find themselves given life back.
I know it can happen, because I am witness to it.
This isn't complicated or expensive therapy. This isn't a closet full of medications, and this isn't awkward assisted breathing apparatus or injections to regulate insulin. There's no easier call to action than to eat with intent.
In fact, my doctor friend's patients can still shop at Walmart. The fare they seek is probably there, although it can be harder to find. Organic produce- much as I hate big ag organic- is in nearly every Walmart. Grass fed beef is there too, even though I know it might not be truly grass fed it's still better than old cows fattened in feedlots and packaged into cheap chubs.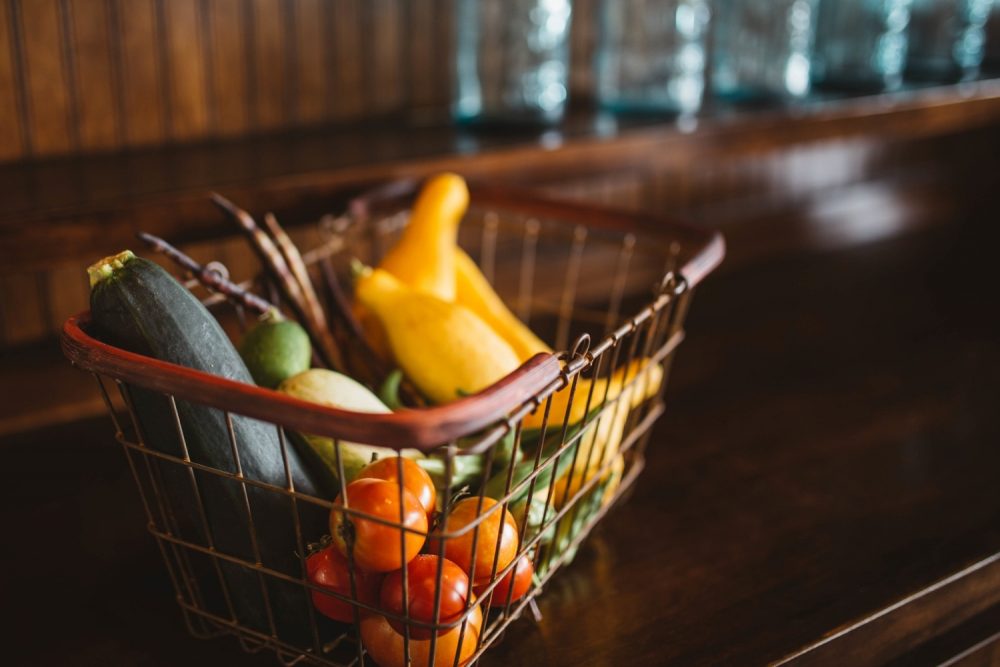 And then, if they are willing to explore further there are the options closer to home for truly healthy food direct from the small farmer, more expensive than Walmart but far better.
It isn't without investment. They have to embrace the hope, the idea, that wellness can be in their grasp and that it is worth the effort. It's not something we can simply spoon feed to them. They may have to learn to cook. There is a generation here in America that still lives today that can teach them. Many of them remember.
There is nothing like adoption of new habit, skills and knowledge to embody change in a culture. It is adoption of a vision, and when more than the relatively small number of shoppers at Whole Foods and the co-ops adopt the vision, agriculture and the business of food will change.
Happy Trails.