Alderspring Beef is:
Better for YOU

Better for the ANIMALS

Better for the ENVIRONMENT

Better for RURAL FAMILES
WHY?
BETTER FOR YOU
Compared to grain-fed beef, research has found grass fed beef
is naturally lean, less than half the total fat 

contains up tp to 6 times higher percentage of omega-3 fats

has a polyunsaturated/saturated fatty acid ratio similar to wild game

is 3-5 times higher in conjugated lineolic acid

is 4 times higher in vitamins A and E

carries minimal risk of E.coli contamination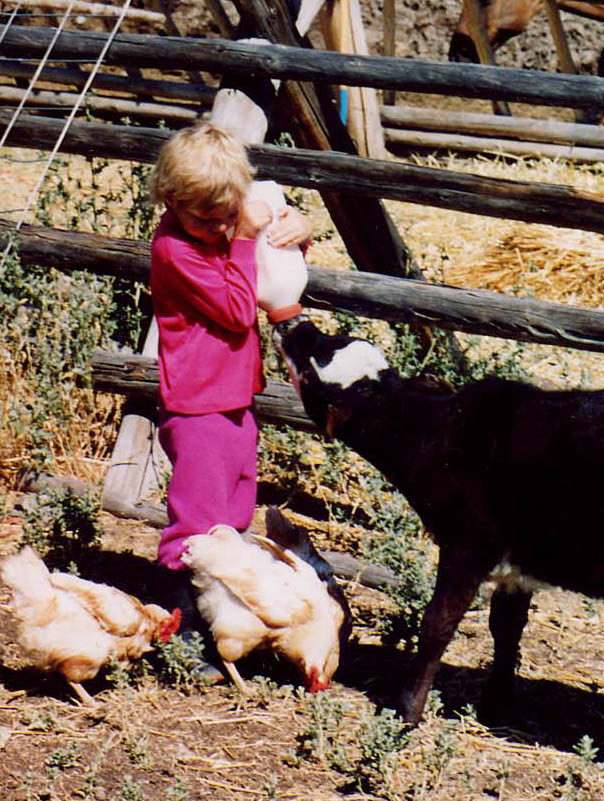 Because our beef is raised by us from start to finish on Alderspring Ranch in the beautiful Lemhi valley in east-central Idaho, we can assure you that our beef have been given no
antibiotics or ionophores

hormone growth implants or feed supplements

pesticides, insecticides, pour-on or internal wormers

feed additives or animal byproducts, protecting you from BSE (mad cow disease) and genetically modified organisms (GMOs).
BETTER FOR THE ANIMALS AND THE ENVIRONMENT
We believe that animals raised for food deserve a comfortable life.  Our animals are not confined in a feedlot, but live on grass pasture with clean flowing spring and stream water and fresh mountain air, free to eat and rest at will.  We care for them quietly and humanely.

We strive to improve the ecological condition of our ranch by careful control of nutrients, fencing stream and wetland areas, and protection of small mammal and bird habitats.  We use biological and bovine control of weeds.

We do not graze federal rangeland.

We accept no government subsidies.
BETTER FOR FAMILY FARMS AND RURAL COMMUNITIES
Our small ranch is completely owned and operated by us.  We make the decisions.  We do the work.  We subscribe to a direct marketing/ community supported agriculture model as opposed to an industrial model.

Research has shown in corporate-farm towns, the income earned in agriculture drains off into larger cities to support distant enterprises, while in towns surrounded by family farms, the income circulates among local business establishments, generating jobs and community prosperity.

Our selected processor is a small family-owned facility, where each animal is inspected by the USDA, with a commitment to cleanliness and personal service.  We do not irradiate (cold pasteurization).  Our processor does not process wild game, protecting you from chronic wasting disease.