Want to share this post or follow us?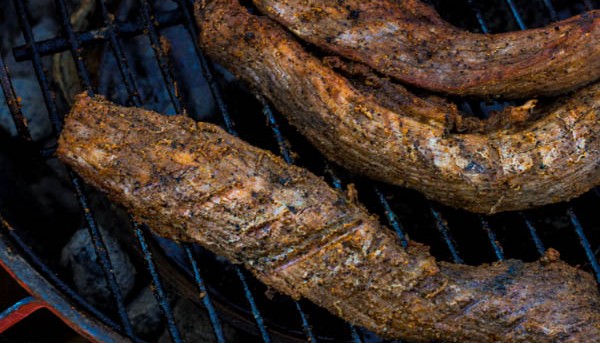 The eye of round is sliced (the long way) into sixths to make for awesome and quick-grilling "mini tenderloins," or, as Glenn says, "rattlesnakes."
Here's how it works:
1. Thaw the roast.
2. Place on cutting board and slice the long way in half.
3. Turn cut side down and cut the half into thirds.
4. You'll have six long tenderloin-like cuts.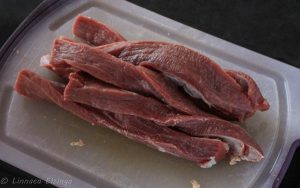 5. Place in bowl with 3/4 cup olive oil and 1/4 cup seasonings (we use salt, pepper, paprika, onion flakes, garlic powder).
6. Turn over until all cuts are coated.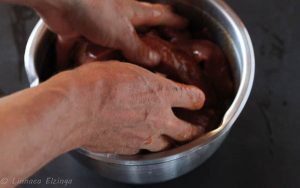 7. Let marinate for several hours, and then place on the grill.
Know that these things grill quickly.  You are going for medium rare, or about 139 degrees F in the cut center. I just turn them once, and usually in about 15 minutes they are ready for a short rest on the cutting board.  I cut them into quarter inch slices, keep them a little together for heat and moisture conservation.
This is the time to grab your pieces…by my experience, I find that waiting means that many little hands will cause them to disappear.  Adults are no less polite, btw.  Trust no one.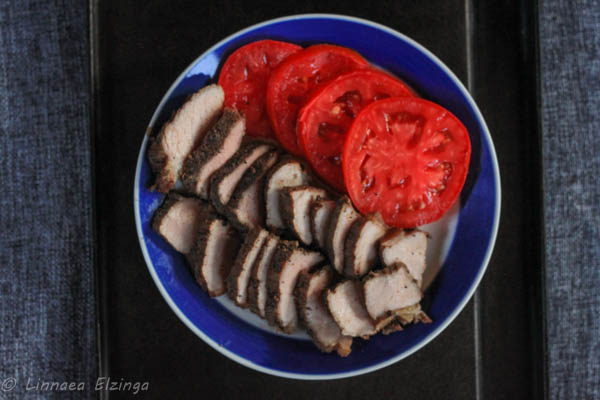 Want to share this post or follow us?