Want to share this post or follow us?
Beef heart is incredibly nutritious and delicious when prepared correctly, but it can be intimidating to add it to your menu. Here are 6 great beef heart recipes from recipe developers and food bloggers. These beef heart recipes will dispel the misinformation surrounding the beef heart and show you how to turn the cut into a meal that not only nourishes your health but tastes amazing too!
This popular Peruvian street food recipe from Tara at Tara's Multicultural Table is marinated in aji panca, oil, vinegar, garlic, oregano and cumin. This dish is traditionally served on skewers with sliced potatoes, Peruvian giant field corn and aji amarillo sauce!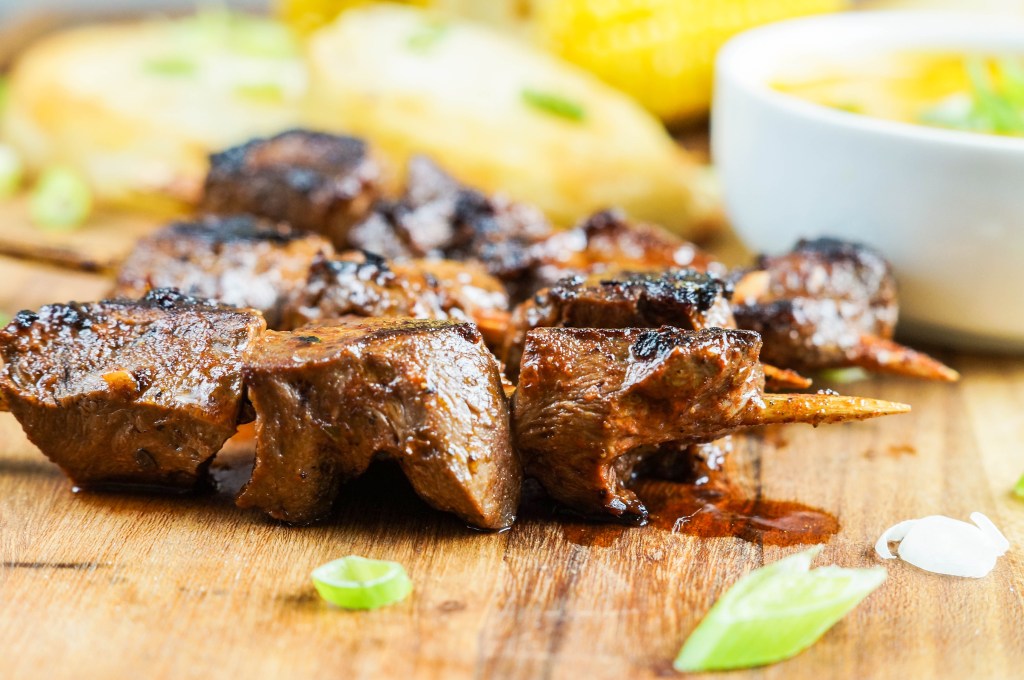 This appealing recipe is brought to you by Sonia at the Healthy Foodie. The beef heart is stuffed with a delicious, nutritious bacon, onion, mushroom, spinach filling!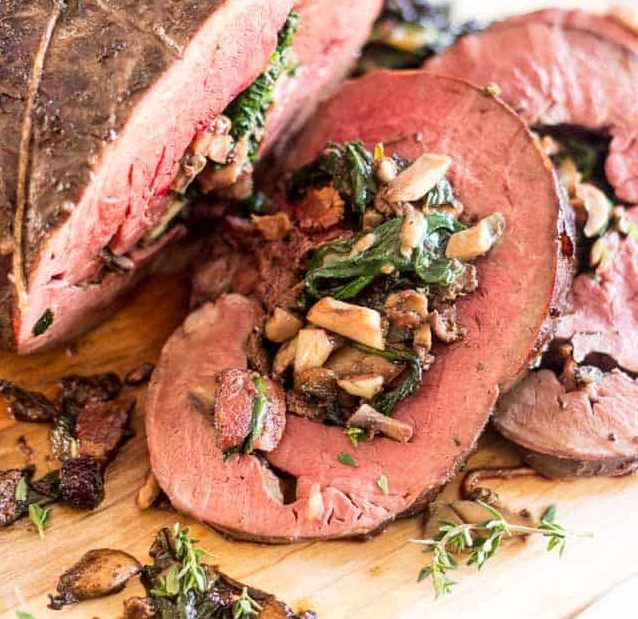 This wonderful recipe, another great one from Sonia at the Healthy Foodie, offers step by step instructions from prep to finish. You might be surprised to find that this balsamic vinegar marinated grilled beef heart is similar to steak in both taste and texture!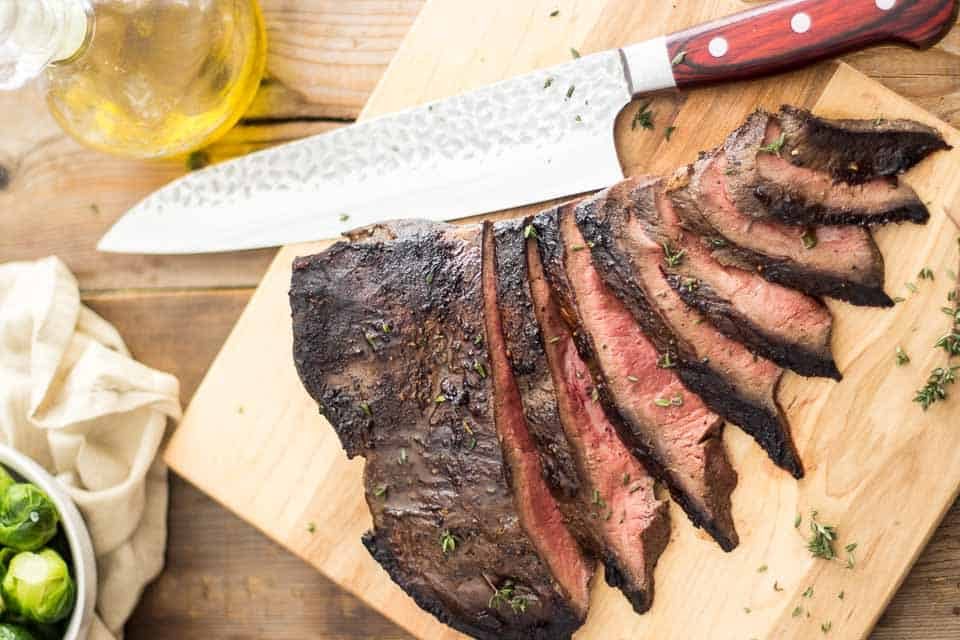 This exotic Moroccan heart stew recipe comes from Vivica at The Nourished Caveman. This dish contains fragrant tones of cinnamon, cardamom  and lemon. Exceptionally high in nutritional value, the stew is brought to delicious completeness by the sweetness of apricots!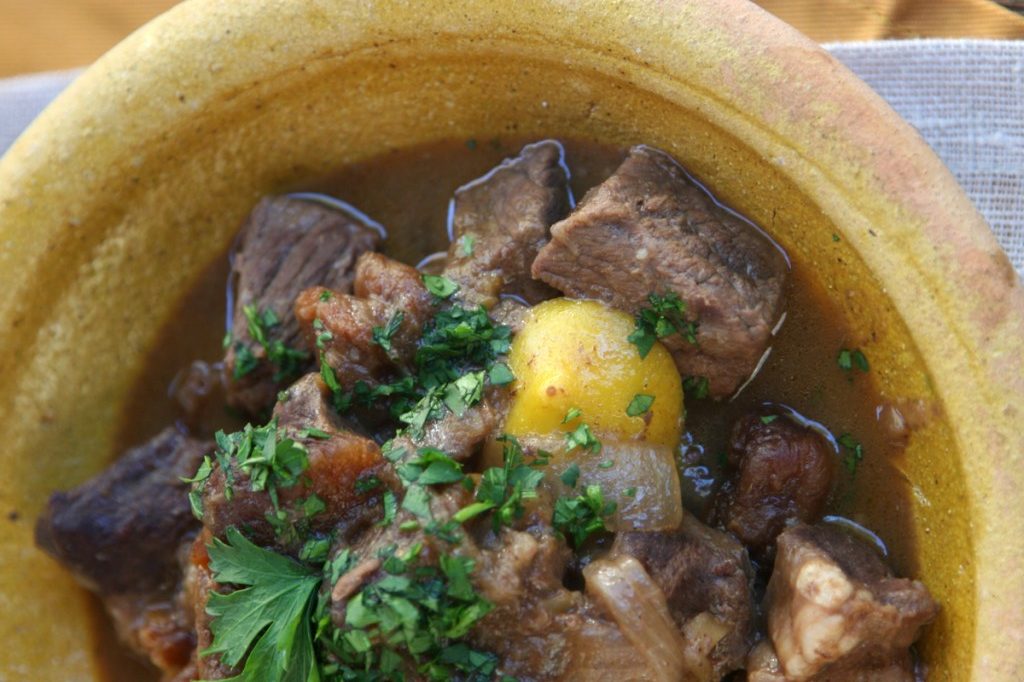 This beef heart stew recipe from Vered DeLeeuw is tender, flavorful and incredibly nutritious; serve on a bed of mashed cauliflower with a side of roasted brussel sprouts!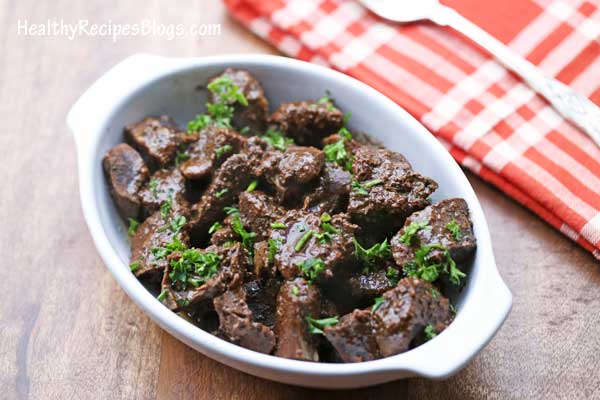 This slow cooker beef heart recipe is from Elise at Frugal Farm Wife. It is perfect served up over a bed of rice to soak up the juices and topped with sauerkraut.  This recipe also came with a great tip; since hearts tend to have quite a bit of fat, be sure to save and render this fat into homemade tallow!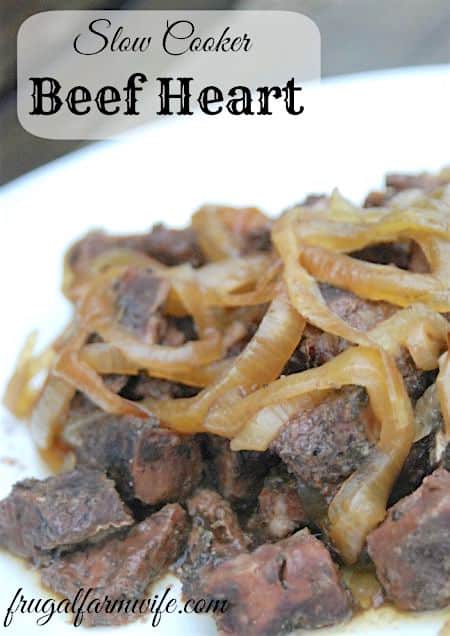 Thank you for checking out this beef heart recipe roundup! Still looking for another beef heart recipe? Try this delicious recipe for spicy Peruvian beef heart kebabs. And comment below with your ideas for future roundups!
Want to share this post or follow us?