Want to share this post or follow us?
This easy flanken short ribs recipe (they're also known as Korean-Style Short Ribs and are listed that way on our website), requires only three ingredients and makes amazing, beautifully caramelized short ribs. This is the bacon of beef, folks.
Click here to jump ahead to the flanken short ribs recipe!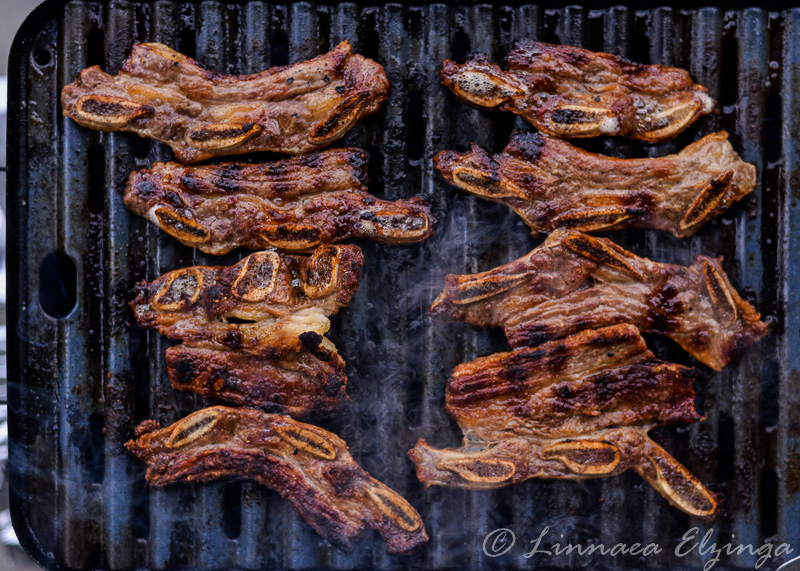 Korean style short ribs (also known as flanken short ribs) are maybe the best secret in beef.
Okay, okay, I know I've said that before. About, for instance, tri tips. Or maybe the petite shoulder tender. But I mean it this time. Flanken short ribs are some of the best things you'll ever eat.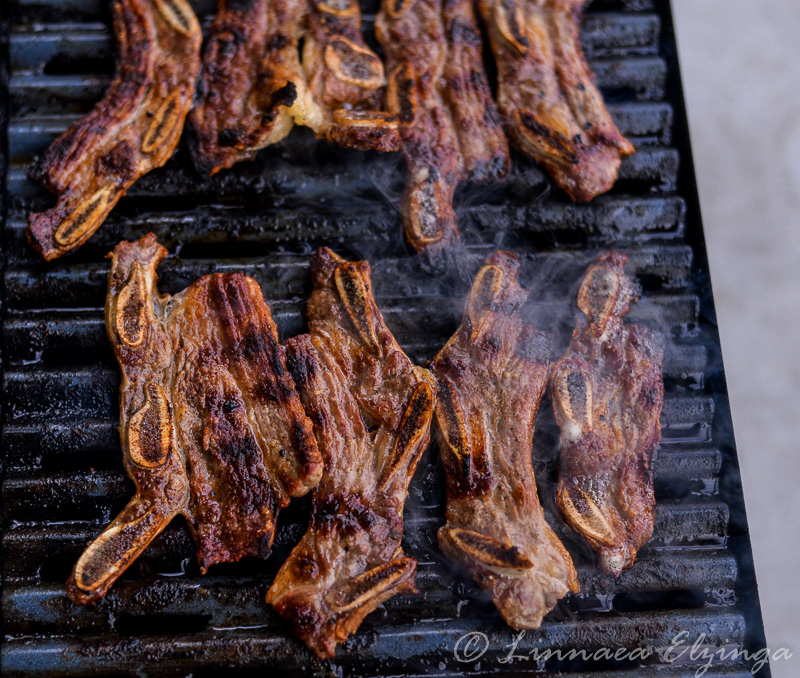 For those of you who don't know what our Korean Style Short Ribs are: these are short ribs, but very thinly sliced (less than 1/4 inch thick). What does that mean for you? It means that those 1/4 inch slices contain all the wonderful grass fed fat flavor of a traditional short ribs, but they caramelize beautifully when cooked up quickly on the grill. It's like the bacon of beef. Trust me.
So here's a recipe for cooking up those Korean-style or flanken ribs. Just three basic ingredients and a grill is all you need. Trust me: no marinading, excessive seasonings, or slow cooking required. And also trust me: you need a grill. Do NOT pan fry, or these will be super tough. But grilled, they're tender and beautifully caramelized.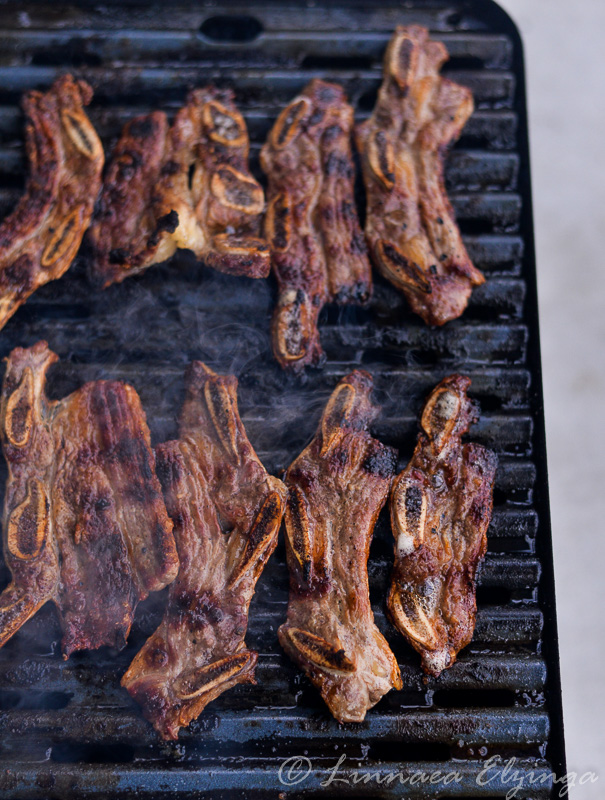 Flanken Short Ribs Recipe (3 Basic Ingredients, Paleo)
These tender flanken short ribs are like the bacon of beef. And you also need only three simple ingredients and a grill to make these paleo, AIP, GAPs, and everything-free ribs.
Ingredients
2 1-

lb

packs of Korean-Style Short Ribs

also known as Flanken Ribs

About 2 tablespoons coarse sea salt

or to taste

1

tablespoon

coarse ground black pepper
Instructions
Thaw your Korean-style short ribs completely.

Once thawed, remove from the package and rinse each rib briefly under running water to remove bone fragments.

Place on a plate or cutting board. Liberally sprinkle with salt and pepper, then pat in with hands, flip, and sprinkle the other side of each rib with salt and pepper.

Heat up your grill. You want it to be good and hot. We use a little gas grill on high, but good hot charcoal would also work.

Place your ribs on the grill directly over the heat.

Cook about five minutes per side, until dark brown and carmelized. It's okay if they're a little light and you need to flip again. You just want to cook until both sides are well browned, but not burnt. Don't worry too much about the meat getting too tough–these are thin enough and fatty enough that they won't unless you burn them. Once you do reach the point of great browning, though, they will burn quickly, so be sure to remove them right away once they're well-browned and before you head into blackened territory!

Remove from grill and serve.
Want to share this post or follow us?