Want to share this post or follow us?
I haven't met very many people that don't love pulled pork. There are things tastier than pairing the delicious meaty flavor of pulled pork with a sweet and sour barbecue sauce and a cool and crunchy coleslaw. Pulled pork begins most often with the pork shoulder. This cut lends well to long and slow cooking, as the natural fats in the pork shoulder bastes and tenderizes as it cooks, resulting in succulent and flavorful meat. Pork shoulder can also be roasted or ground for sausages. The flavor and fat content of the pork shoulder makes for a multipurpose cut that can shine in a variety of dishes. The following recipes will provide some inspiration and practical tips to best prepare and cook a pork shoulder.
---
This slow roasted pork shoulder recipe by Elise at Simply Recipes is perfect for a cold winter day! Hefty pork shoulder is slathered with a rub of fennel seeds, pepper, thyme, rosemary and garlic, marinated for a day or two and nestled in a bed of sliced apples and onions.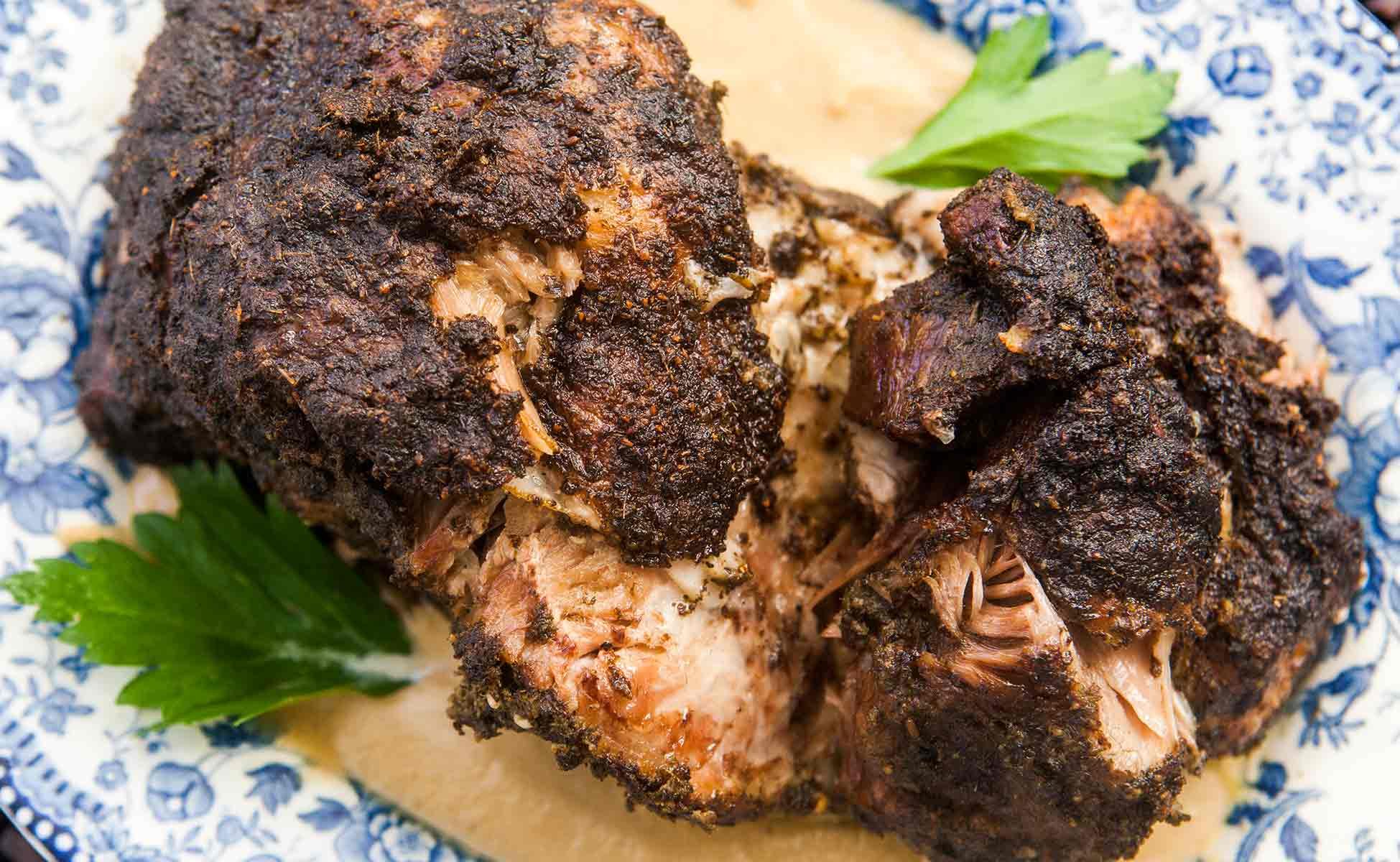 ---
This easy, tropical weeknight dinner recipe by Jessica at The Real Food RDs is sure to warm up your winter! These slow cooker citrus herb pork sliders are topped with fresh and flavorful pineapple salsa slaw.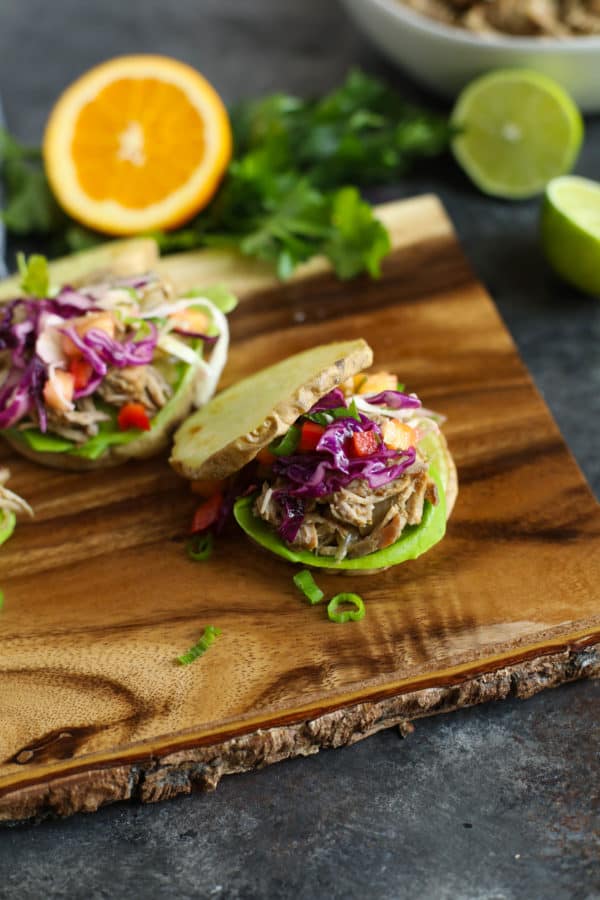 ---
Here are some Mexican pork carnitas by Kristen at The Endless Meal! Pork shoulder is rubbed with pantry-staple spices, put in your slow cooker with lime and orange juice, a little garlic, and bay leaves. As the chef said, sit back, drink a margarita and let the crockpot do all the work!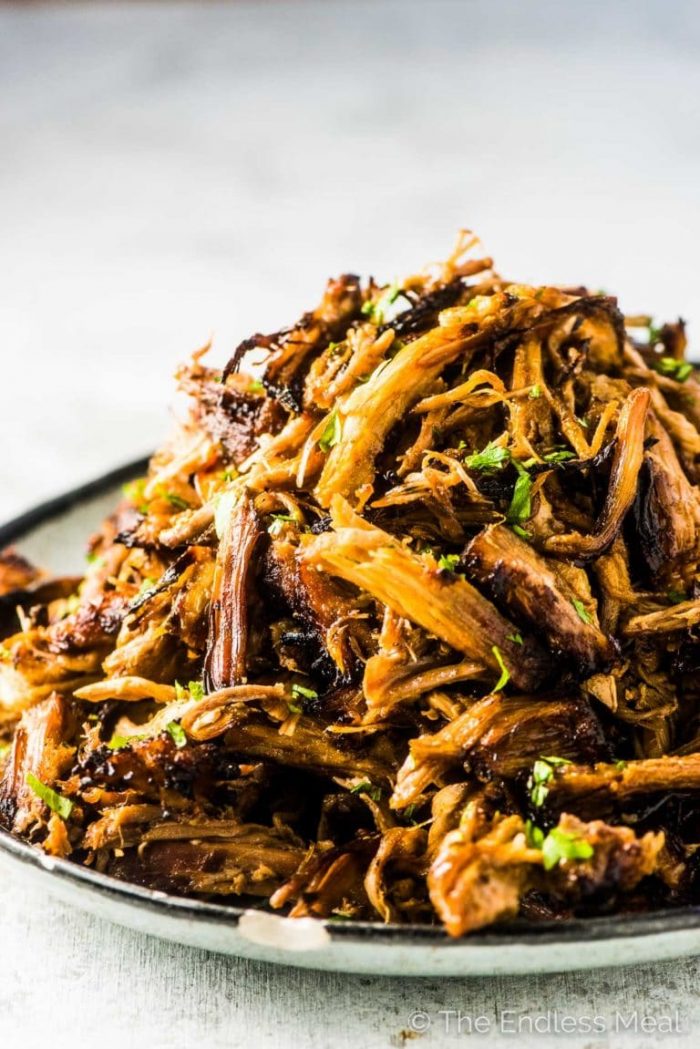 ---
This cuban spiced pork roast recipe by Sheena Strain at Noshtastic is marinated in warm spices, subtle herbs, lime and orange juice. With a rich, BBQ rub, smoky flavor, this pork shoulder roast recipe yields incredibly juicy, fall-apart meat.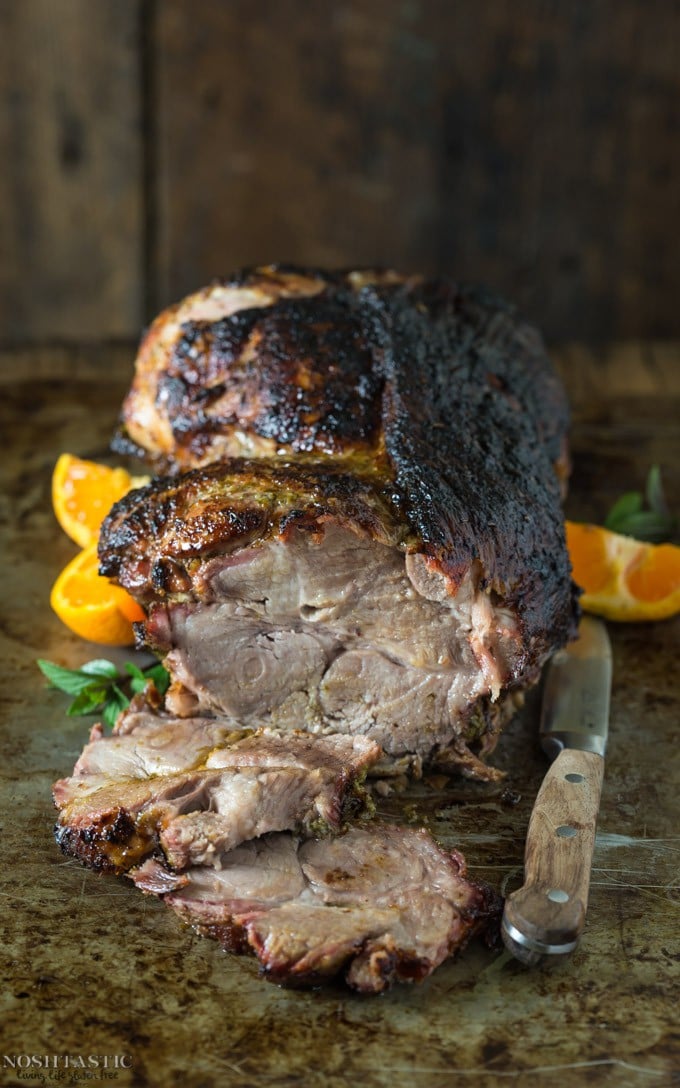 ---
Here's a warm and cozy pork shoulder ramen that's meaty, slightly spicy and perfect for slurping! Made in the crockpot, this wonderful and creative dish by Vanessa at Plaid & Paleo is topped with sliced jalapenos and a handful of cilantro.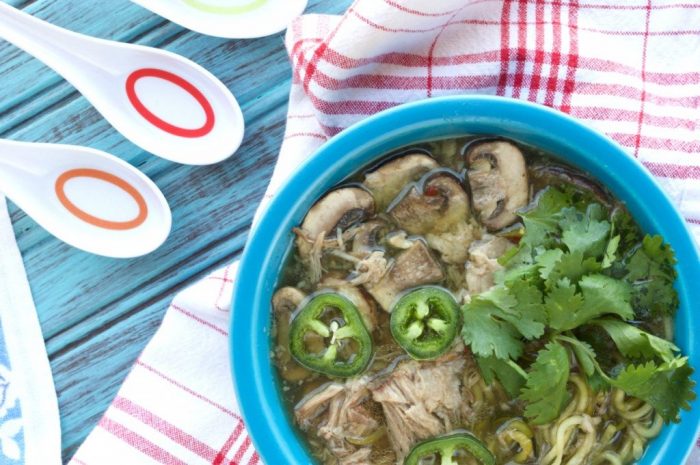 ---
Justin and Erica at Real Simple Good offer this smoked pork shoulder recipe that will give you fork tender pulled pork! All you need for this recipe is a simple rub and a smoker for the best smoked pork shoulder.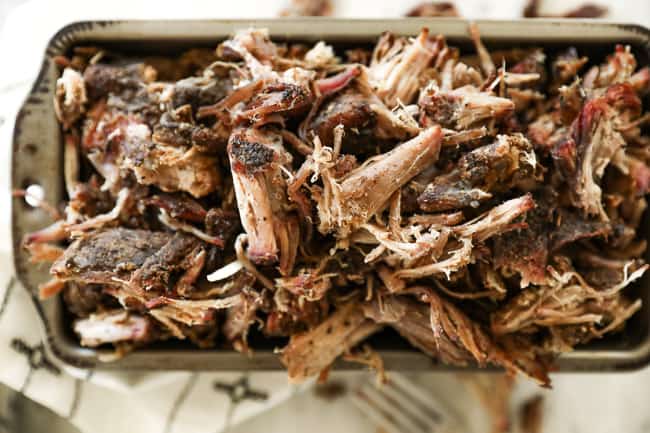 ---
Julie at Flash Fiction Kitchen makes these paleo and AIP carnitas with Mexican-inspired pulled pork shoulder. This dish is made with fresh ingredients such as an orange, cinnamon sticks, and garlic. Serve with tortillas, radish, cilantro, guacamole, pico de gallo and chopped onions!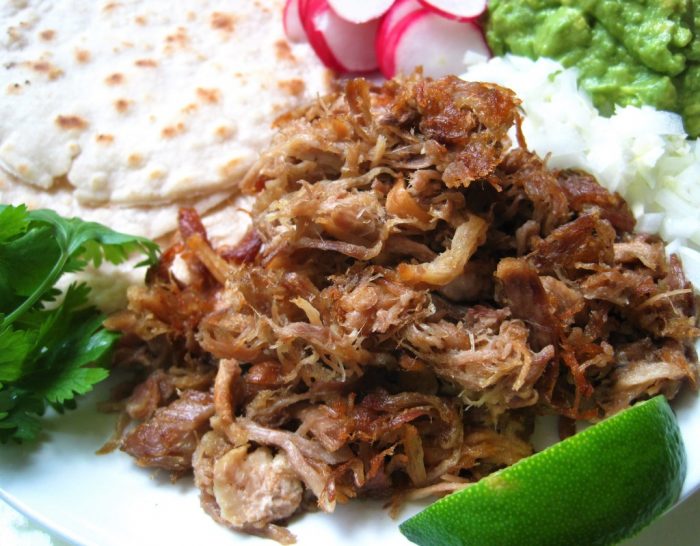 ---
This super simple, all-purpose slow cooker pulled pork recipe by Bailey at Whole Kitchen Sink is great for meal prepping – it takes little to no effort! Pork shoulder is seasoned, placed in the slow cooker with garlic and balsamic vinegar, and slow cooked until the meat easily pulls apart with a fork.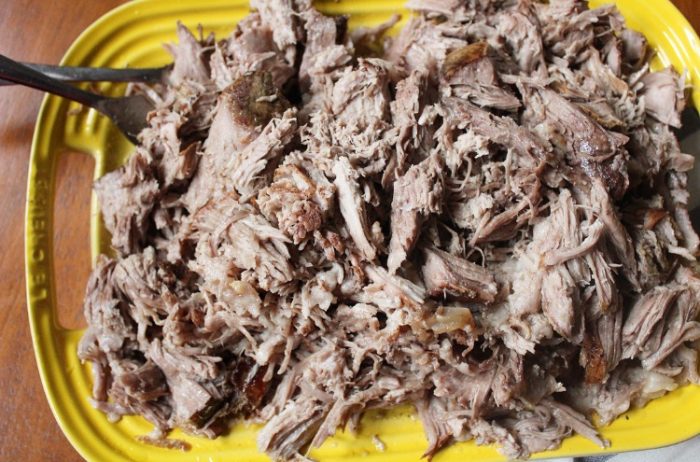 ---
Thanks for checking out this pork shoulder recipe roundup! If you want to create that pulled pork texture with beef, rump roast or chuck roast works great! To give it a try, start with this fun recipe for Mexican barbacoa instant pot roast! And drop us a comment below with your ideas for future roundups or recipes you would like to see on the blog!
Want to share this post or follow us?