Want to share this post or follow us?
When planning chicken for dinner, it can be tempting to just grab a rotisserie chicken at your local grocery store, but many of those birds are raised in a conventional paradigm and may have been prepared with additives. Sourcing your own pasture raised (and certified organic, if possible!) whole chicken from a producer you trust is the best way to ensure that you're eating the best protein you possibly can. These recipes will give you some great ways to prepare and re-purpose a chicken in your own kitchen this week!
This garlicky, Filipino Chicken Adobo from Michelle Hoover at Unbound Wellness is Paleo, Whole30 and AIP friendly! It's flavorful, rich and delicious!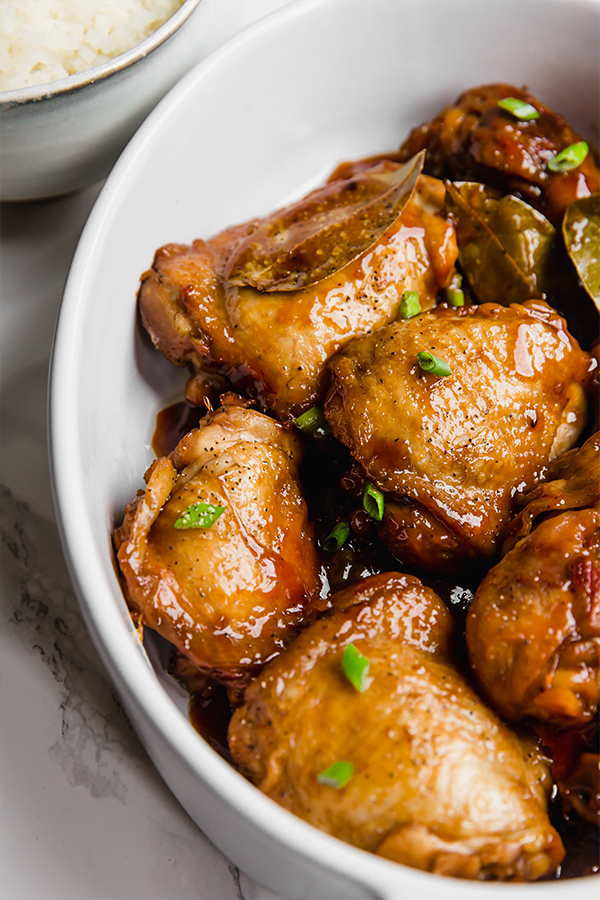 This Perfect Roast Chicken recipe from Natalie Gruendl at Tastes Lovely boasts of crispy, golden brown skin and it is oven roasted with root vegetables that come out softened and caramelized by the chicken's juicy drippings.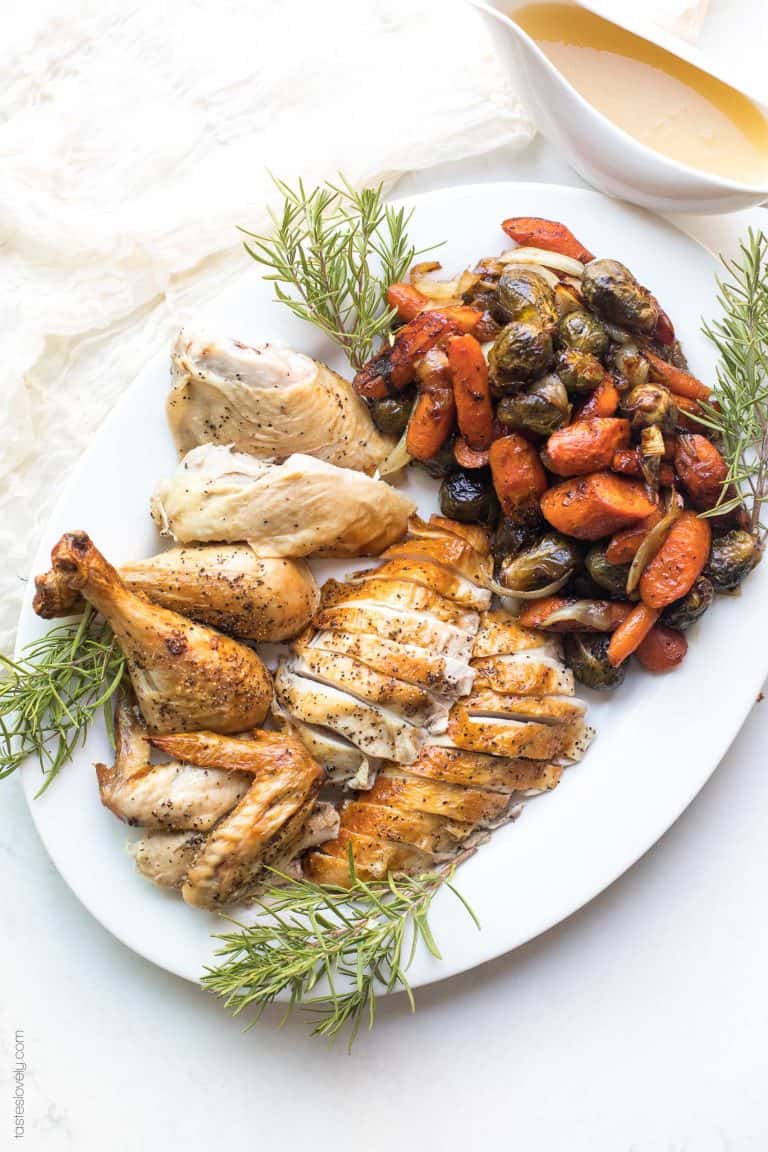 This is a very simple 5 ingredient recipe from Robyn Conley Downs at Real Food Whole Life. It's an effortless dinner recipe for any night of the week!
Here is a sous vide whole chicken recipe from Sharon Chen at StreetSmart Kitchen. This recipe is made with a flavorful seasoning dry rub of thyme, cayenne, garlic and paprika.
This dry rub whole chicken recipe also works great in the crockpot.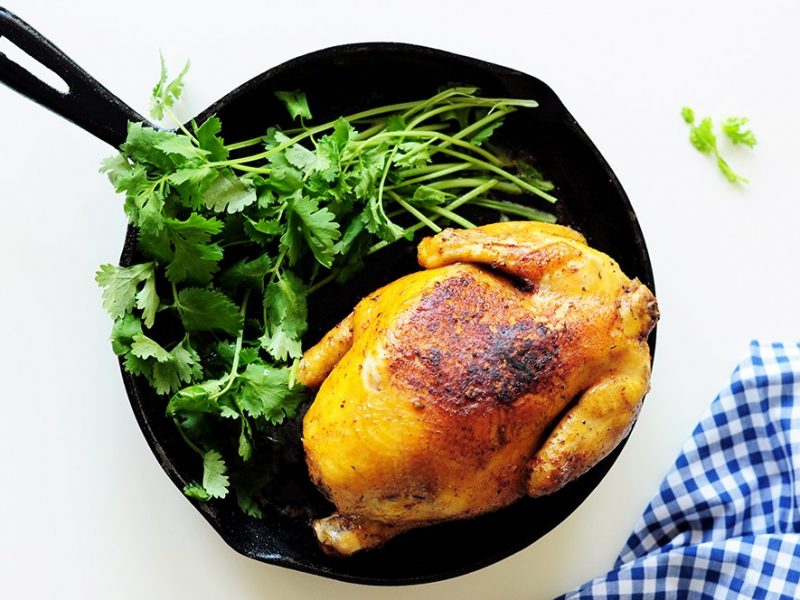 This effortless instant pot recipe from Kelly Page at Tasting Page yields a moist, whole chicken with a savory gravy (and a paleo sweet potato sausage stuffing, if you feel so inclined).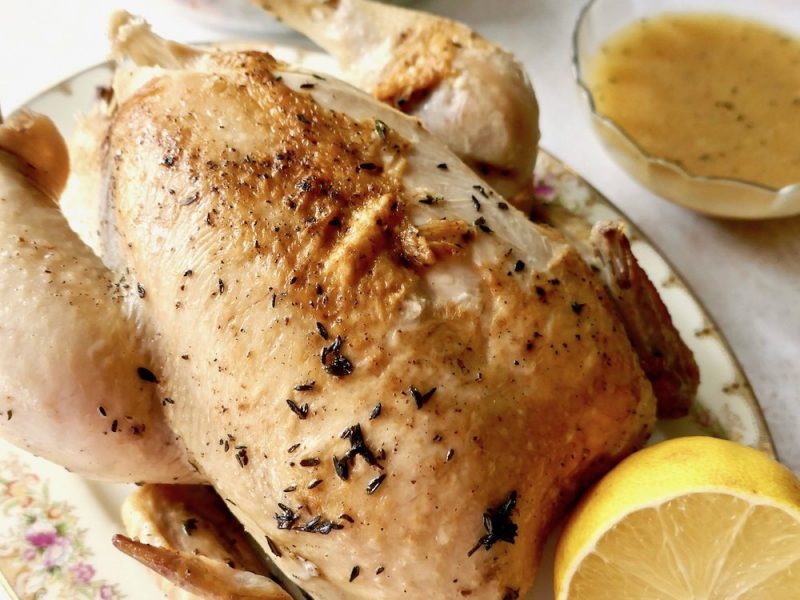 This Whole30 recipe from Liz and Tyler at The Clean Eating Couple is simple – only 7 ingredients, a crockpot, and 10 minutes of prep time.  Lemon and rosemary are an epic flavor combo and you can pair this whole chicken with a few sides like garlic rosemary roasted brussel sprouts or a crispy sheet pan roasted potatoes.
This is the best and easiest instant pot whole chicken recipe, producing a moist, flavorful rotisserie style chicken. This recipe from Bintu at Recipes from a Pantry includes an 8 easy step-tutorial with modifications/variations for different cooking techniques and seasonings.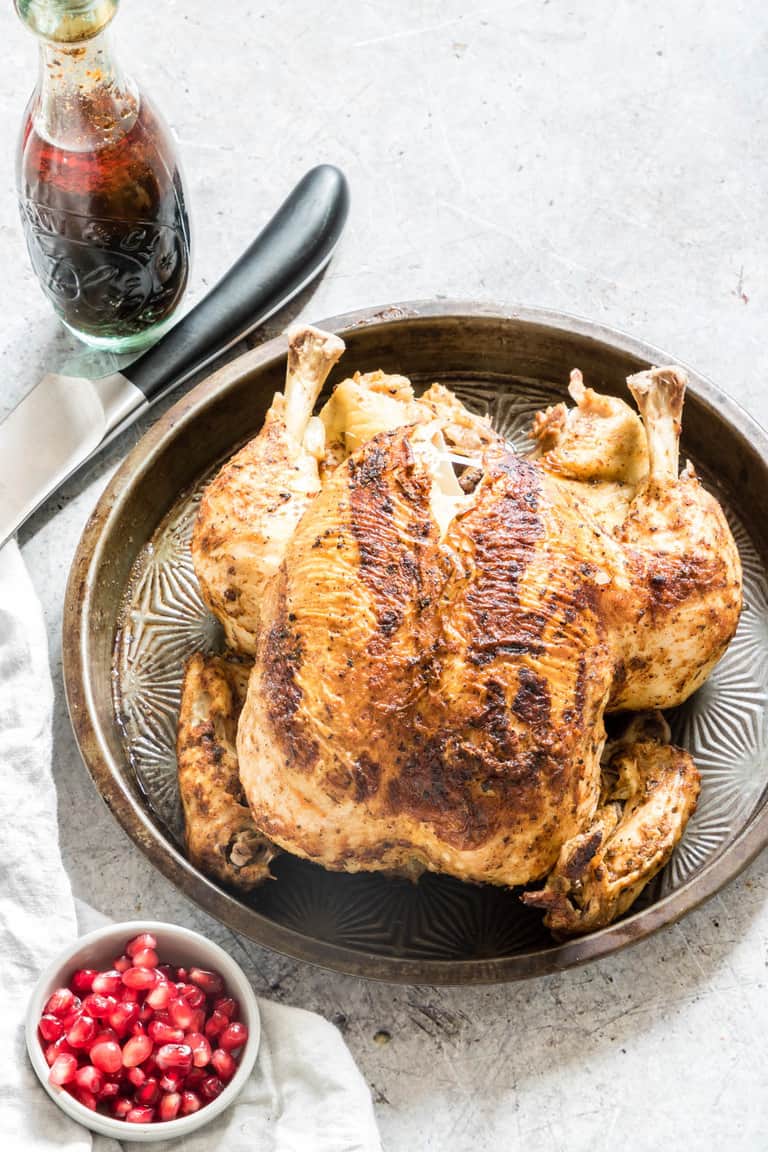 This recipe from Sarah Cook at Sustainable Cooks provides a great step by step guide for making the perfect paleo (Whole30) roasted chicken.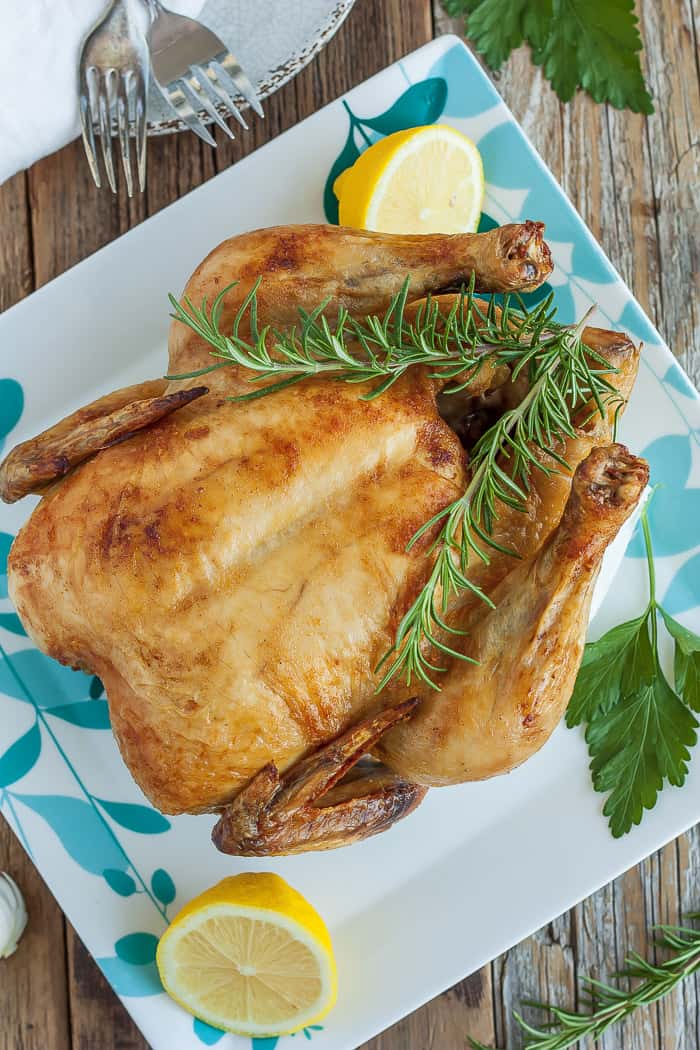 With lemon, garlic and rosemary butter, this easy recipe from Elizabeth Lindemann at Bowl of Delicious yields chicken cooked to crispy-skin perfection in a dutch oven. Just add potatoes and onions to the bottom and you've got yourself a complete one pot meal.  Not only is this recipe delicious, it's also beautiful – perfect for a dinner party, but simple enough to make for a simple family dinner.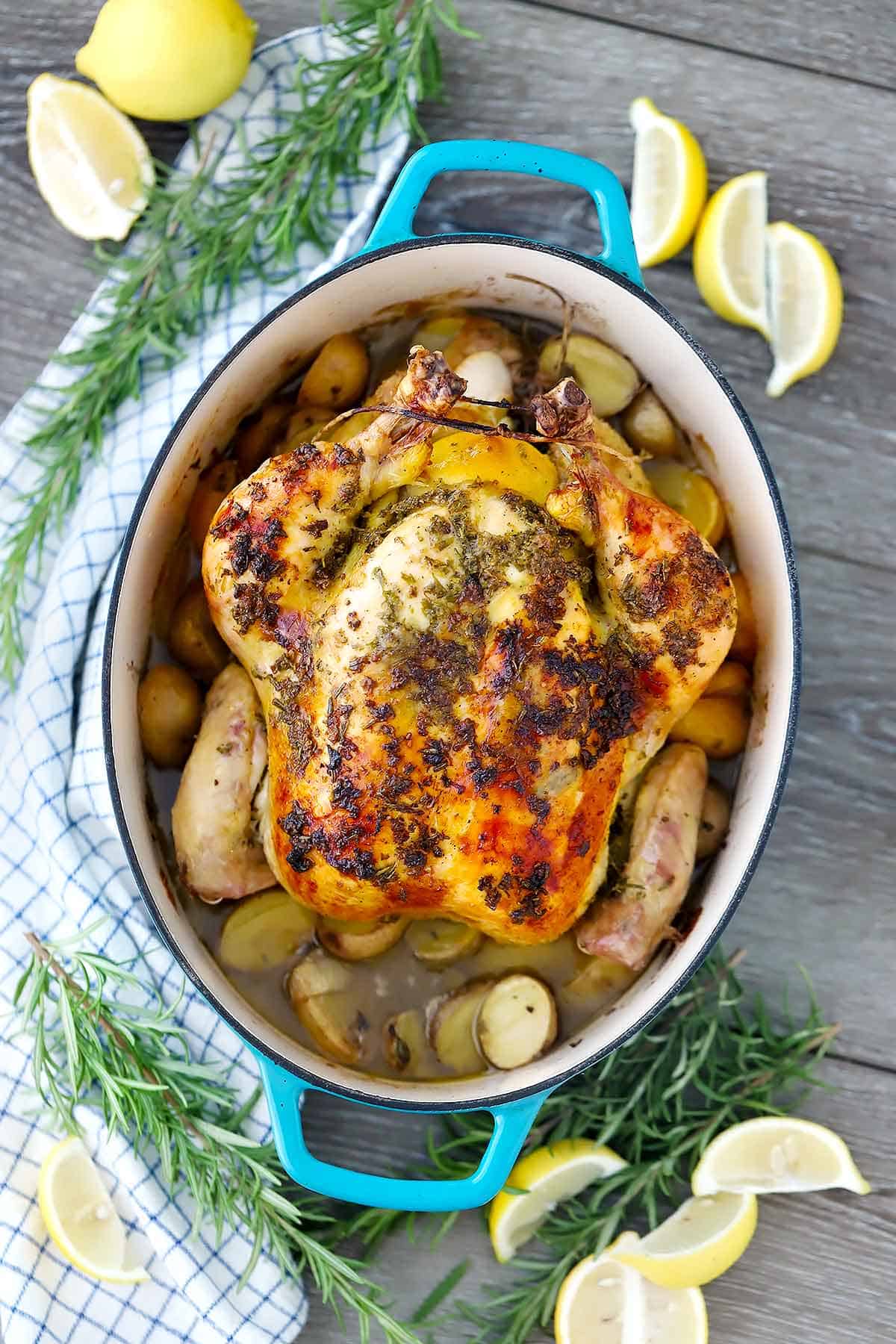 This recipe from Simone Miller at Zen Belly is an AIP adaptation of chicken marinated in "buttermilk"(coconut milk and ACV) and spices and then roasted for a rich, tender chicken with golden crispy skin!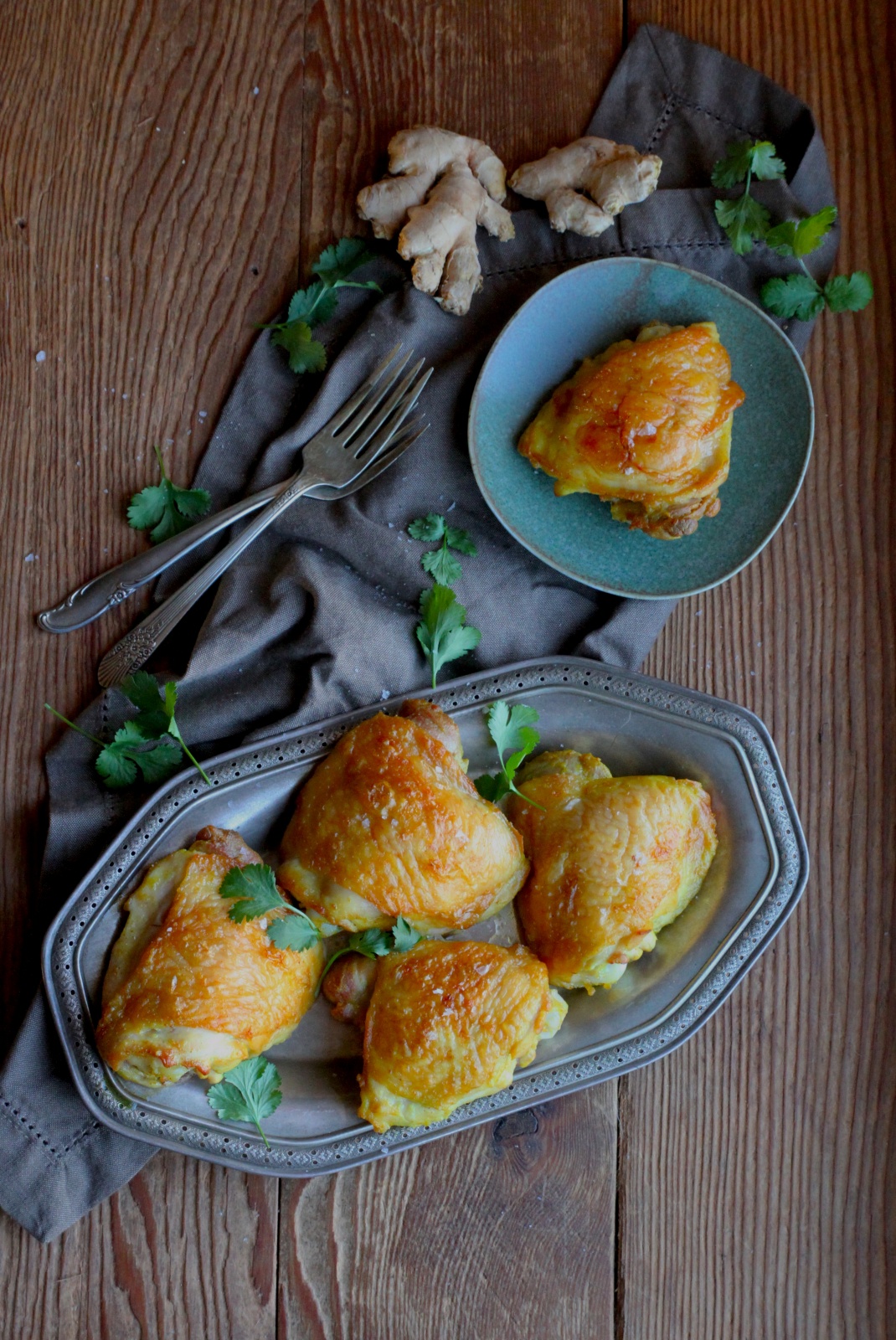 Thanks for visiting and checking out this recipe roundup! Want more delicious chicken recipes? Check out our other pastured poultry recipes here on the blog. And please leave a comment below with your ideas for future roundups!
Want to share this post or follow us?